Vietjet Air Foreign Pilots Support Vietnam's Covid-19 Vaccine Fund
Many foreign pilots working at Vietjet Air have contributed to Vietnam's Covid-19 vaccine fund.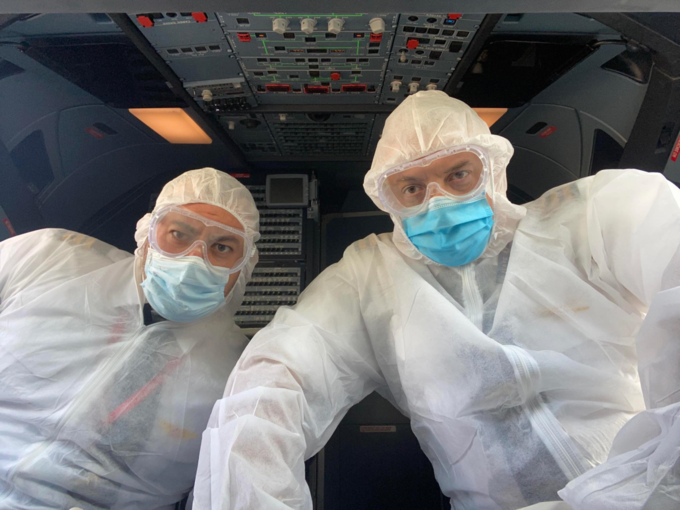 Michael Parkinski (R) in a repatriation flight. Photo: VnExpress
Hailing from Israel, Michael Parkinski used to participate in repatriation flights, bringing overseas Vietnamese back home from the first months when the Covid-19 broke out. His experience of flying over a world on lockdown, gave him a bird's eye view of the adverse impacts of the pandemic. Immediately after learning about the establishment of Vietnam's Covid-19 vaccine fund, Michael donated without hesitation and called for contributions from friends and colleagues, VnExpress reported.
He said "Vaccine is the only and best way to soon curb the pandemic. Every small action will create a miracle for one bright day when the majority of the population in Vietnam in particular and the world in general are vaccinated against Covid-19."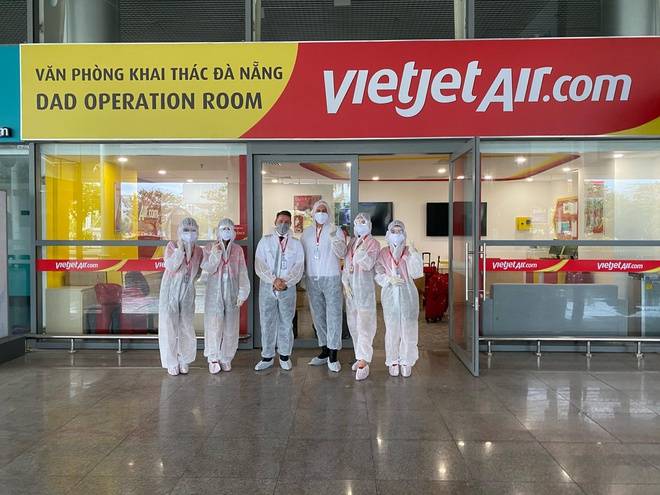 Photo: Zing News
Erwin Molinyawe Aniban, Michael's colleague, also supported Vietnam's Covid-19 vaccine fund. He believes that with assistance from all ages and classes, Vietnam would soon carry out mass inoculation.
Having lived and worked in Vietnam for a long time, Nikolay Raspopov, the Russian captain, sympathizes with medical workers over their hardships during the fight against the pandemic. He agreed that immunization was a safe and urgent measure to drive back the pandemic. That is the reason why he contributed to Vietnam's Covid-19 vaccine fund.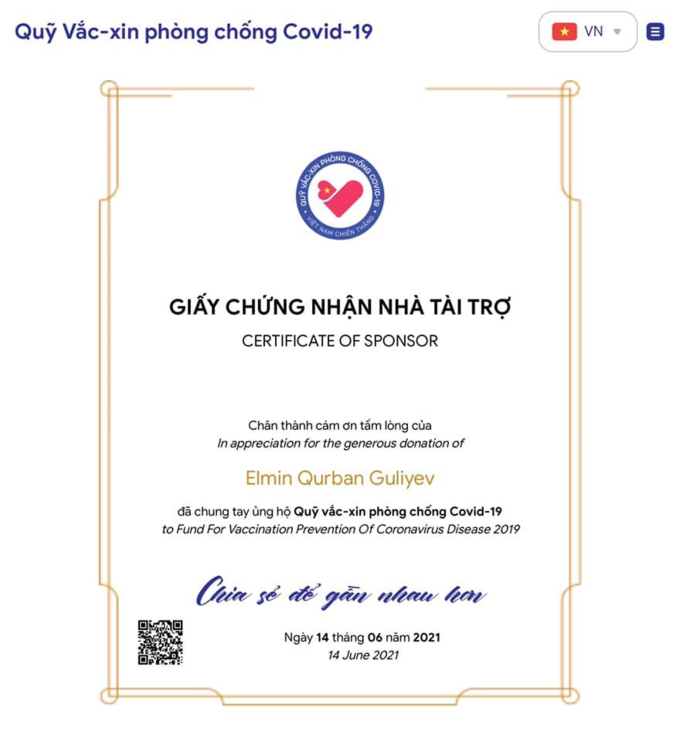 Elmin receives the certificate for contribution to Vietnam's Covid-19 vaccine fund. Photo: VnExpress
Elmin Qurban Guliyev, an Azerbaijani pilot, who has lived and worked in Vietnam for more than two years, said the Covid-19 pandemic resulted in deaths, job loss and separation of many families, including his family.
"I donated to the vaccine fund because I love Vietnam and want to contribute a small part to the country's efforts in preventing and controlling the pandemic," Elmin said.
Elmin said he was proud to receive the certificate for the contribution which he uses to call for more people to assist the fund.
An online international symphony concert connecting Vietnam with the world was held on Sunday evening to support the Covid-19 vaccine fund.
The concert was led by conductor Le Phi Phi from Europe, Meritorious Artist Vuong Thach and the symphony orchestra of the Ho Chi Minh City Ballet Symphony Orchestra and Opera with the participation of famous singers performing immortal songs. The event had the participation of People's Artist Ta Minh Tam, singer Thu Minh from Singapore, singer Tung Duong, singer Pham Thu Ha, and the band Oplus.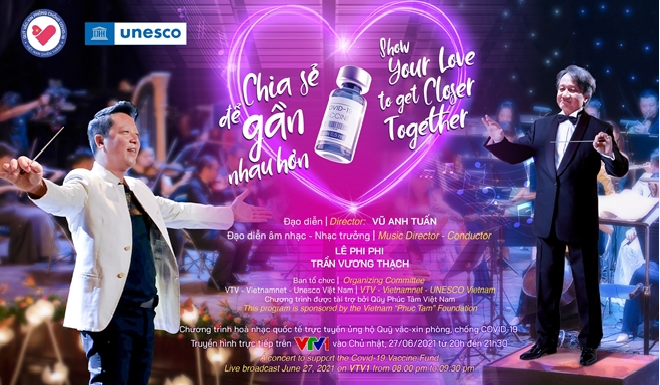 The poster of the program.
Thousands of Vietnamese in Vietnam, the United States, United Kingdom, Australia, Japan, South Korea and Singapore watched the concert and contributed to the vaccine fund by transferring to the fund's bank accounts; sending text message Covid-19 NK to 1408; and donating online via website www.quyvacxincovid19.gov.vn.
Through the website, domestic and foreign organizations and individuals can register and contribute directly to provinces, cities, specific agencies and organizations, and leave their wishes and messages to their relatives, friends, frontline anti-pandemic teams, and others. Donors receive online sponsor certificates immediately.
Vietnam's Covid-19 vaccine fund was officially launched on June 5, aiming to mobilize social resources for the purchase of vaccines as well as the research and production of homegrown ones.
As of 5 p.m. June 28, the fund has received more than VND 7.8 trillion VND (US$ 338 million). The sum has been raised by 352,562 organizations and individuals.
Vietnam will need VND 22.5 trillion to purchase 150 million doses of Covid-19 vaccine to administer 75 million people to achieve herd immunity.