Vietnam among Top 5 Global Investment Destination for EU Firms
Vietnam remains in the top five global investment destinations for European enterprises, according to the European Chamber of Commerce in Vietnam (EuroCham).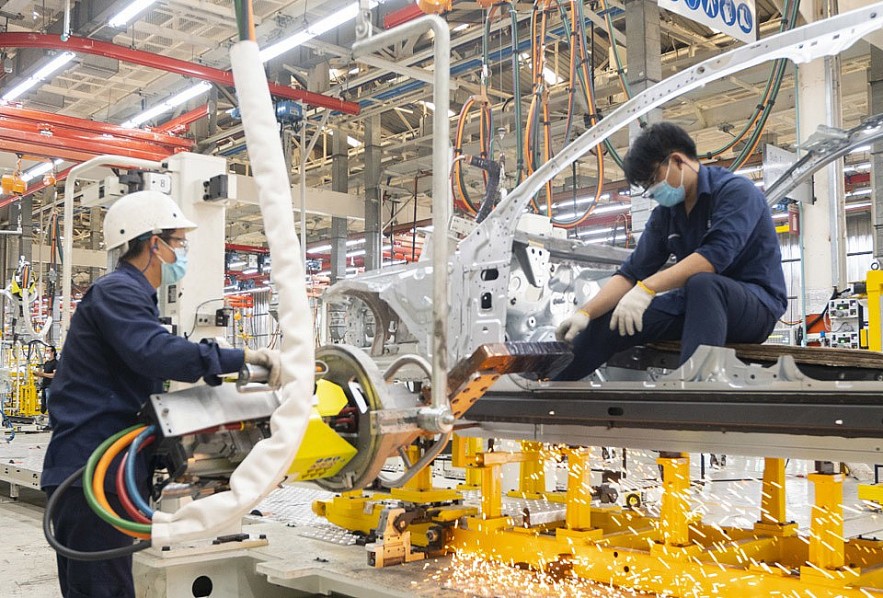 Vietnam's economy grew over 8% for the whole of 2022. Photo: VNBusiness
The latest Business Climate Index (BCI) published by the EuroCham showed that the BCI dropped below the baseline to 48.0 in Q4 2022, a drop of 14.2 points compared to three months ago and 25 points from the first quarter of the year, Viet Nam News reported.
Though Vietnam's economy grew over 8% for the whole of 2022, this data comes amid continued global economic volatility resulting from a storm of factors including a slowdown in global growth, interest rate hikes, sustained inflation and bruised consumer confidence.
The number of companies expecting economic stabilisation or improvement in Q4 dropped to 27% from 42% in Q3, while the number of firms with growing sense of pessimism doubled from 19% in Q3 to 38% in Q4.
"Things were definitely less positive in the fourth quarter of 2022 than they were earlier in the year," said EuroCham Chairman Alain Cany.
However, according to him, this should not be viewed as a cause for concern.
"In fact, Vietnam's economic opportunities continue to exceed those of its regional and international peers. This is evident from the fact that so many of EuroCham's members consider Vietnam central to their global investment strategies," Cany said.
The report said 41% of respondents stated their company is shifting operations from China to Vietnam, up from 13% in the third quarter, while nearly 35% of firms ranked Vietnam among the top five global investment destinations for their company, with 12% stating that Vietnam was their firm's top investment site globally.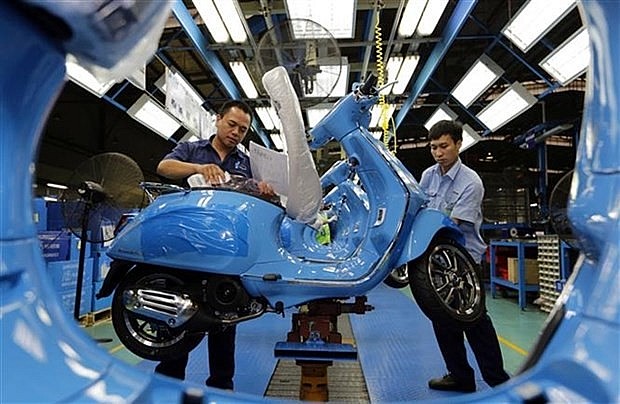 Motorbike production line of Piaggio Vietnam's factory in Binh Xuyen Industrial Park, Vinh Phuc Province. Photo: VNA
However, the report also pointed out three most significant regulatory barriers to foreign companies operating in Vietnam, including a lack of clarity regarding rules and regulations (51%), administrative issues (41%) and visa and work permit difficulties (30%).
Despite that, 58% were satisfied with the attention of policymakers paid to business needs when setting relevant policies.
In addition, BCI participants reported that the EU-Vietnam Free Trade Agreement (EVFTA) had a positive effect on the growth of their businesses, their financial health through tariff reductions and the strength of their supply chains.
The Ministry of Planning and Investment reported that Vietnam attracted a total of $27.72 billion in foreign direct investment (FDI) as of December 20, equal to 89% of the figure of the same period last year.
There were 2,036 newly-registered FDI projects worth $12.45 billion, up 17.1% year-on-year in the number of projects, but down 18.4% in value.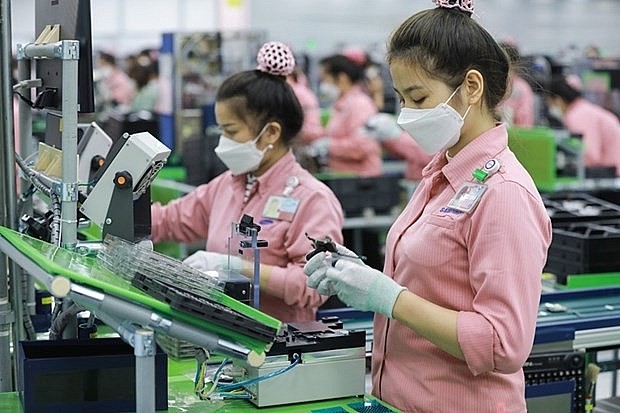 Vietnam attracted a total of $27.72 billion in foreign direct investment (FDI) as of December 20. Photo: VNA
Meanwhile, 1,107 projects had their capital adjusted, with a total amount of $10.12 billion, up 12.4% and 12.2% year-on-year, respectively.
The period saw 3,566 capital contributions and share purchases with a total amount of $5.15 billion, down 6.1% and 25.2%, respectively.
To attract more FDI, Vietnam needs to pay attention to training high-quality human resources, accelerating administrate reform and developing and upgrading infrastructure, VietnamPlus cited EuroCham as saying.
The organisation said European businesses have planned to expand their investment in renewable energy, hi-tech manufacturing and processing, and research and development (R&D) centre this year./.
Vietnam among World's Top 5 Factories

Vietnam, India, Thailand, Malaysia, and Bangladesh are the countries where China's supply chains are moving to, according to the US magazine Business Insider.
Vietnam – "Jewel" in FDI attraction

Vietnam can be considered a "jewel" of Southeast Asia in attracting foreign direct investment (FDI) inflows, according to the view put forward by several international ...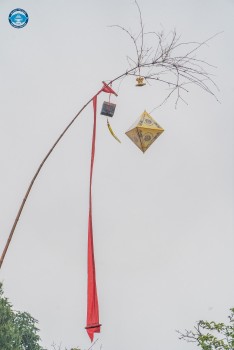 Viet's Home
In the past, the Neu pole (a tall bamboo pole with red garment strips used to ward off evil spirits during the lunar New Year) lowering ceremony at the royal palace of the Nguyen Dynasty was performed to mark the end of the New Year holiday and prepare to enter a new working year.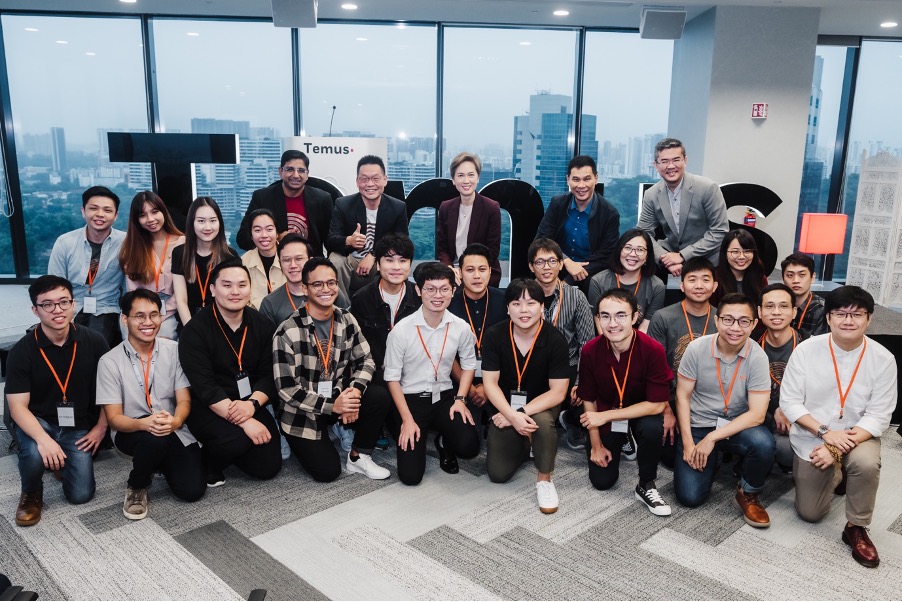 Economy
Singapore's Minister for Communications and Information Mrs Josephine Teo officiated the launch of Temus' Step IT Up programme, supported by Infocomm Media Development Authority's (IMDA) under Techskills Accelerator (TeSA) initiative, for public sector agencies and private companies to jointly 'place and train' people for tech roles in under five months.
January 26, 2023 | 14:00