Vietnam and Kuwait Strengthen Bilateral Cooperation
Since establishing diplomatic relations in 1976, Kuwait has been one of Vietnam's important partners in the Middle East and in the Gulf particularly.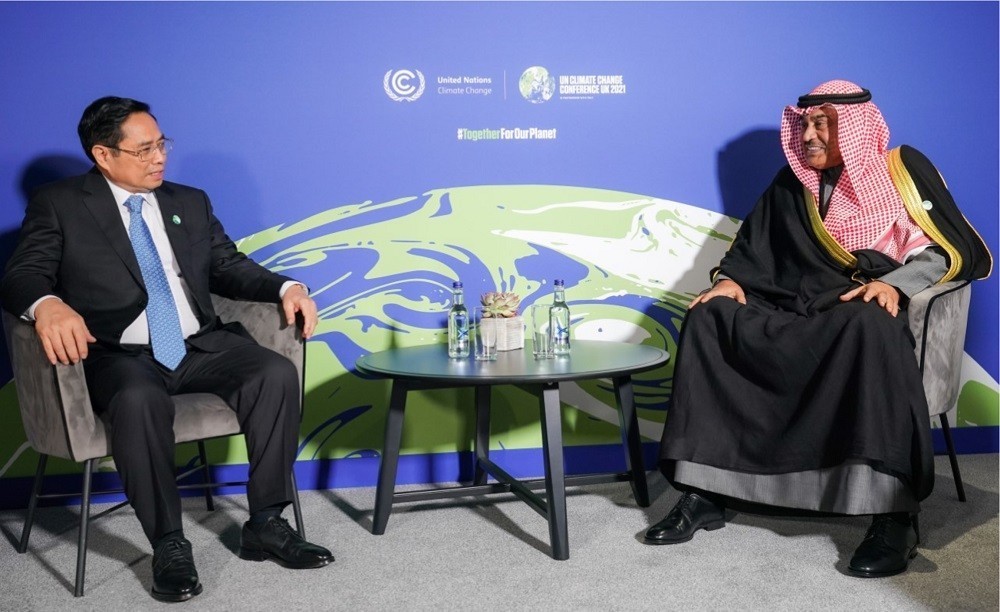 Kuwaiti Prime Minister Sheikh Sabah Khaled Al-Hamad Al-Sabah (right) and Vietnamese Prime Minister Phạm Minh Chính on the sidelines of the COP26 Summit Glasgow, UK in November 2021. Photo: KUNA
On February 25, Kuwait celebrates 61 years of National Day (February 25, 1961-February 25, 2022) and 31 years of Liberation Day. Reviewing the milestones in the relationship between the two countries over the past four decades, we have the right to be proud and believe that the Vietnam-Kuwait relationship will continue to develop.
It is known that since establishing diplomatic relations in 1976, Kuwait has been one of Vietnam's important partners in the Middle East and the Gulf particularly.
In 2003, Vietnam chose Kuwait as the first country in the Gulf to open an embassy. In 2007, Kuwait also opened an Embassy in Hanoi and a Consulate General in Ho Chi Minh City.
Recognizing the importance of promoting bilateral cooperation, Vietnam and Kuwait regularly exchange delegations at all levels.
In 2007, Kuwaiti Prime Minister Sheikh Nasser Al-Mohammed Ahmad Al-Jaber Al-Sabah visited Vietnam and in 2009, Prime Minister Nguyen Tan Dung also visited Kuwait.
In 2016, the Prime Minister of Kuwait paid an official visit to Vietnam on the 40th anniversary of the establishment of diplomatic relations between the two countries.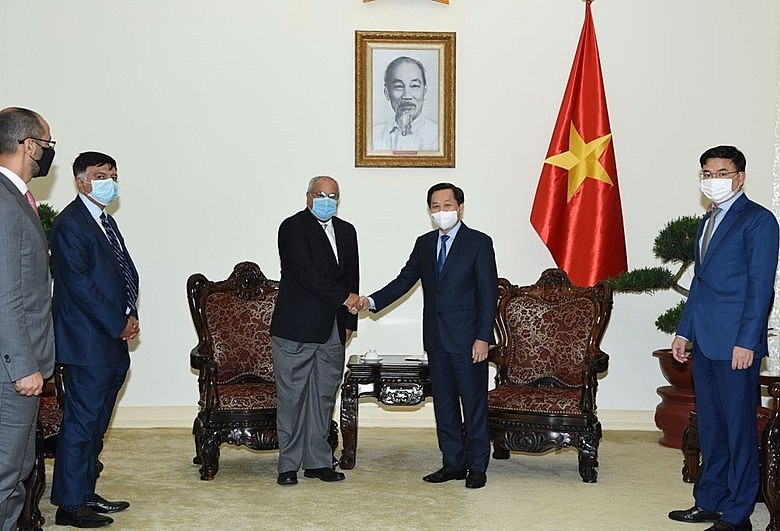 Deputy Prime Minister Le Minh Khai receives Kuwaiti Oil Minister Mohammad Abdullateef M A Alfaresv. Photo: Dang Cong San
At a meeting on the sidelines of COP26 in November 2021 in the United Kingdom with Prime Minister Pham Minh Chinh, Kuwaiti Prime Minister Sheikh Sabah Khaled Al-Hamad Al-Sabah appreciated the development of Vietnam-Kuwait relations. He also said that the two countries need to coordinate more to raise the level of bilateral cooperation and strengthen the negotiation of agreements.
In addition to high-level visits and meetings, Vietnam and Kuwait also witnessed visits by ministries and sectors that play a leading role in bilateral economic development.
At the meeting on November 30, 2021, Deputy Foreign Minister Pham Quang Hieu and Charge d'Affaires Faraj S. Al Ajmi expressed their satisfaction at the positive developments in the Vietnam-Kuwait multifaceted cooperation, especially on the 45th anniversary of the establishment of diplomatic relations (January 1, 1976-January 1, 2021).
In recent years, the cooperation between the two countries in economy has also made remarkable progress. Kuwait is currently one of Vietnam's leading trading partners in the Middle East with a bilateral turnover of nearly US$3.6 billion in 2019, an increase of approximately 20 times compared to 2016.
In investment, the Nghi Son Refinery and Petrochemical project, a joint venture between Vietnam - Japan - Kuwait worth US$9 billion, of which Kuwait participates in 35.1%, came into operation at the end of 2018 is one of the largest foreign investment projects in Vietnam.
In development cooperation, Kuwait is the first Gulf country to continuously provide preferential ODA for infrastructure development projects in remote areas of Vietnam. Dau Tieng Irrigation Project was funded by the Kuwait Fund for Arab Economic Development in 1979. The project is still operating, contributing to the socio-economic development of the locality.
The Kuwait Fund has provided Vietnam with more than US$182 million in concessional loans to implement 15 rural infrastructure development projects, contributing to improving the living conditions for Vietnamese people in difficulty.
Kuwait is also one of the first Arab countries to offer scholarships to Vietnamese students to study Arabic. Knowledge of Arabic language and culture will be the bridge to help maintain and develop the friendship between the Vietnamese people and the people of Kuwait particularly and the people of Arab countries.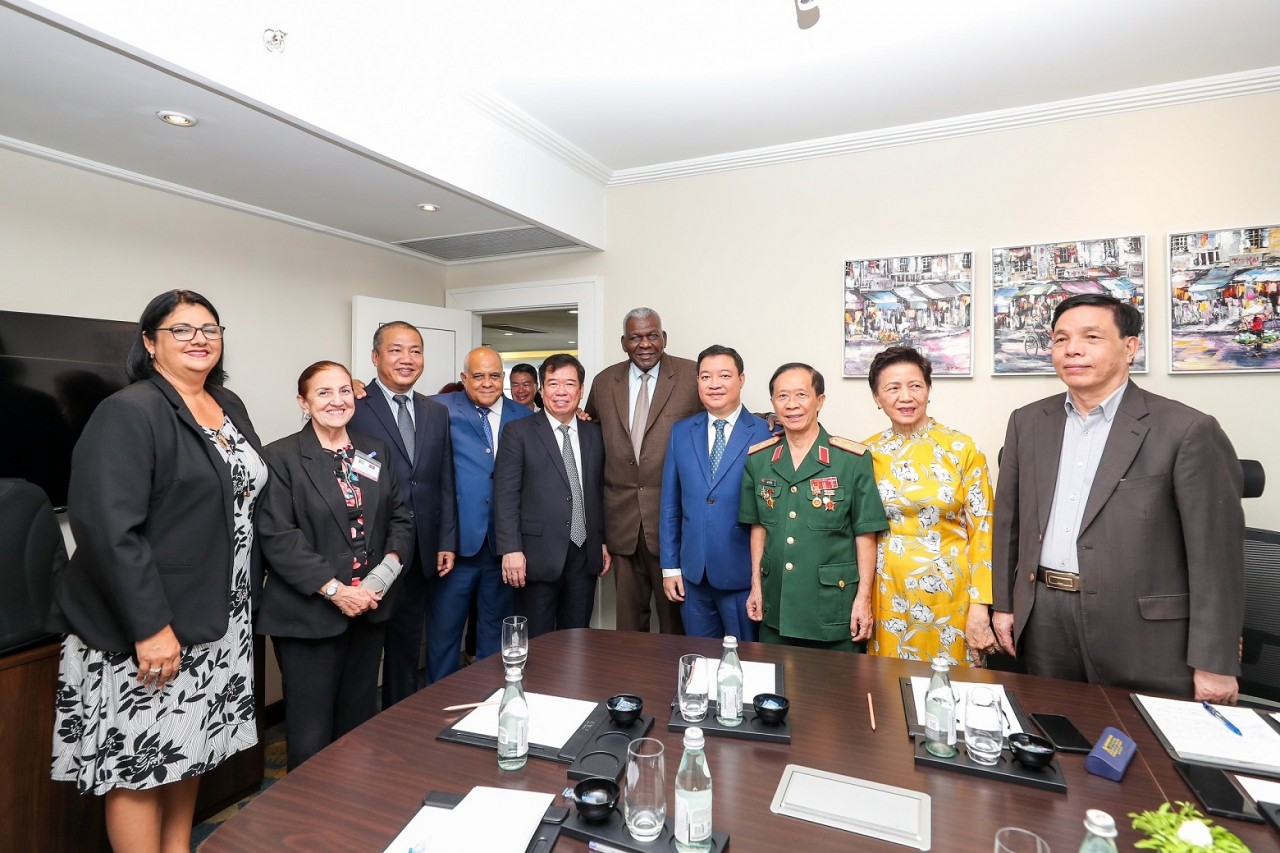 Friendship
President of the National Assembly of People's Power of Cuba Esteban Lazo Hernandez emphasized that Vietnam - Cuba is always united and faithful because they are one family.
September 27, 2023 | 15:11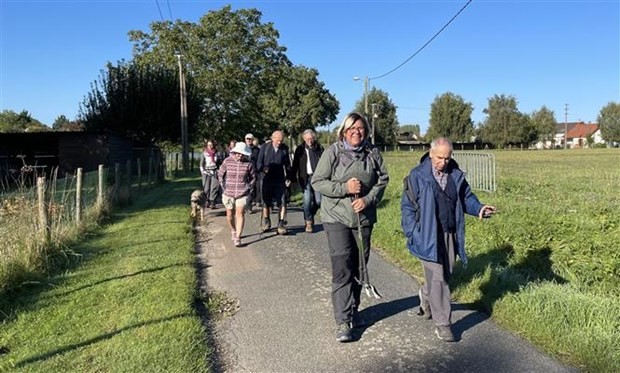 Friendship
The Children's Walk For Hope is a virtual event that will be held globally recently.
September 27, 2023 | 14:54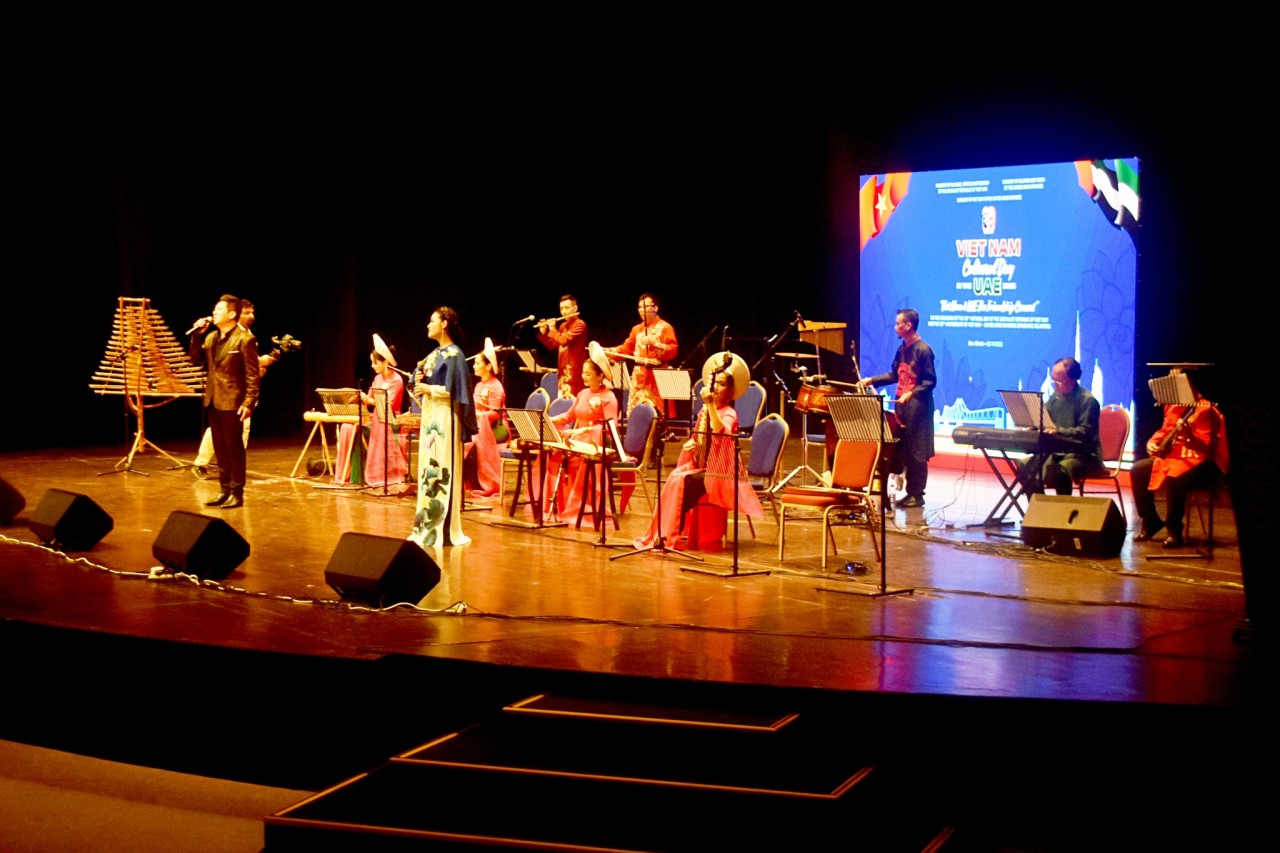 Friendship
A special art performance was held in the capital Abu Dhabi, gathering leading artists from Vietnam and the United Arab Emirates (UAE).
September 27, 2023 | 14:01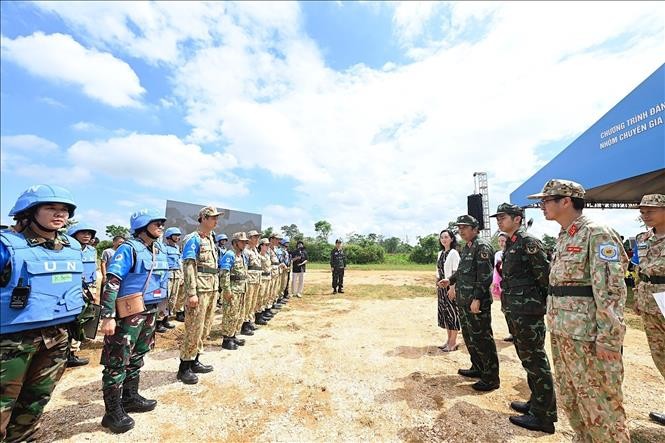 Friendship
Japan and representatives of State members of ASEAN Defence Ministers' Meeting Plus (ADMM-Plus) valued the preparations of Vietnam in hosting the Competency Evaluation Program for Prospective UN Peacekeepers (CEPPP) as well as outcomes of the program.
September 27, 2023 | 07:53