Vietnam, Argentina Enhance Bilateral Trade, Investment Cooperation
Vietnam always attaches importance to the relationship with Argentina, one of its leading partners in Latin America.
The Vietnamese Embassy in Argentina and the Argentine Chamber of Commerce for Asia and the Pacific have jointly organized a meeting with local businesses in a bid to promote trade and investment opportunities between the two countries, VNA reported Thursday.
The August 30 event, held as part of the activities marking the 50th anniversary of the Vietnam-Argentina diplomatic relations, gathered close to 30 enterprises operating in the industries of food, chemicals, high technology, logistics, fertilizers, and medicines.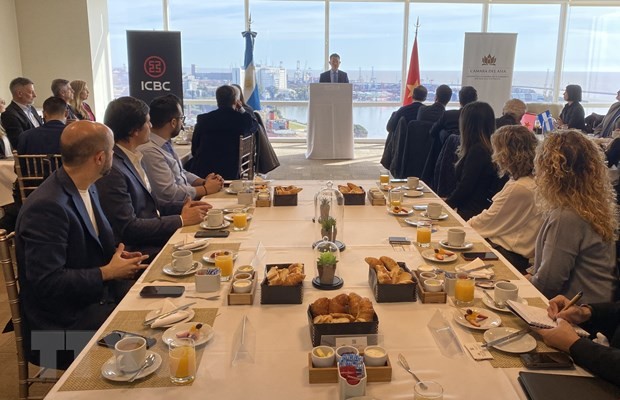 The August 30 event, held as part of the activities marking the 50th anniversary of the Vietnam-Argentina diplomatic relations, gathers close to 30 Argentine enterprises. Photo: VNA
In his remarks, Ambassador Duong Quoc Thanh stated that Vietnam is a peaceful country with a stable political environment and a reliable destination for foreign investors.
The Vietnamese Government always creates favorable conditions for both domestic and foreign enterprises to carry out investment and trade activities in the best possible manner suitable for the capabilities of each party, said the diplomat.
Currently, Vietnam is the sixth largest trade partner and the 5th largest market of Argentina in Southeast Asia. It is also a key partner in Argentina's South-South cooperation in the region. Meanwhile, Argentina is the third largest trade partner of Vietnam in Latin America, with their bilateral trade continuously increasing from USD 316 million in 2007 to USD 4.5 billion in 2022.
Thanh expressed his hope that the meeting will be an opportunity for both sides to present new initiatives, discuss specific proposals to expand the scope of cooperation, diversify the trade of goods, and enhance collaboration across various fields in the time to come.
At the meeting, representatives from the chamber and the business community exchanged their experiences in trading with Vietnamese partners.
They highlighted areas of strength where each country can complement each other and discussed ideas to promote partnerships with Vietnamese enterprises.
In April, National Assembly Chairman Vuong Dinh Hue at a meeting with Argentinean President Alberto Angel Fernandez in Buenos Aires, agreed to further deepen political-diplomatic relations and people-to-people exchanges, while taking advantage of their products that can complement each other to bring bilateral trade to USD 10 billion by 2025.
At the same time, they would expand cooperation in new fields such as high-tech industry, digital transformation, innovation, climate change response, and sustainable growth; and strengthen cooperation between localities, thus pushing the comprehensive implementation of the Vietnam-Argentina cooperation, towards the establishment of a Strategic Partnership in agriculture, industry and energy.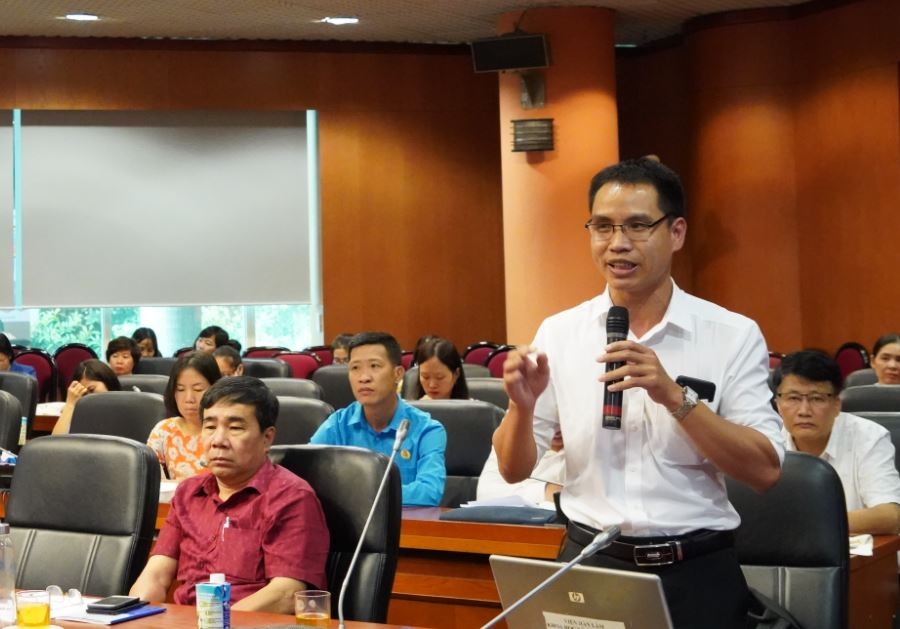 Economy
A circular economy helps take advantage of used raw materials instead of consuming processing costs, minimize exploitation, and make the most of natural resources. It also helps minimize waste and emissions. Compared to the traditional linear economic model, promoting a circular economy model to contribute to achieving net zero emissions will bring better benefits to the country and businesses.
December 08, 2023 | 15:19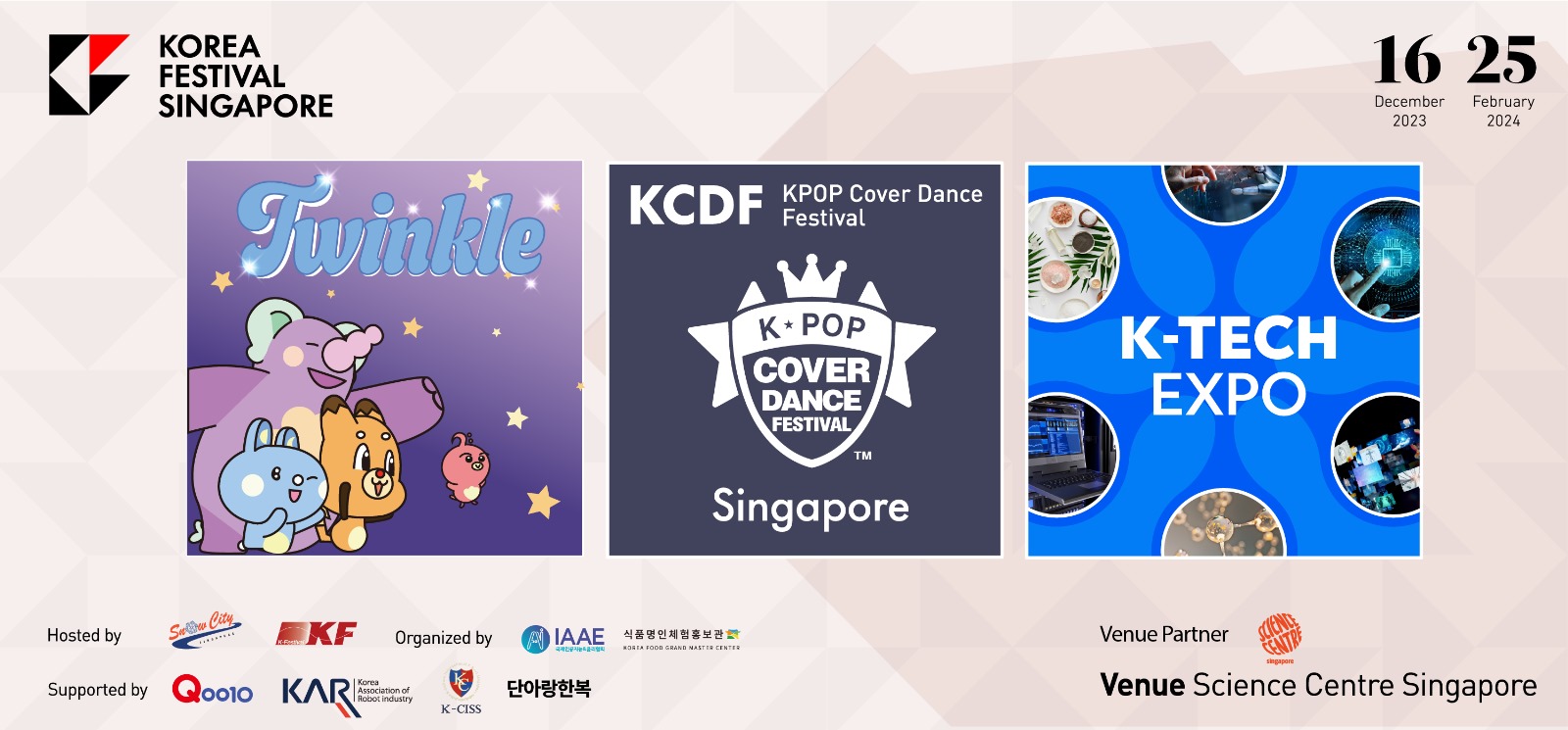 Economy
The "Korea Festival Singapore 2023" will be hosted by K-Festival Ltd and Snow City. between 16 December 2023 and 25 February 2024, associating with Science Centre Singapore as its venue partner.
December 08, 2023 | 11:00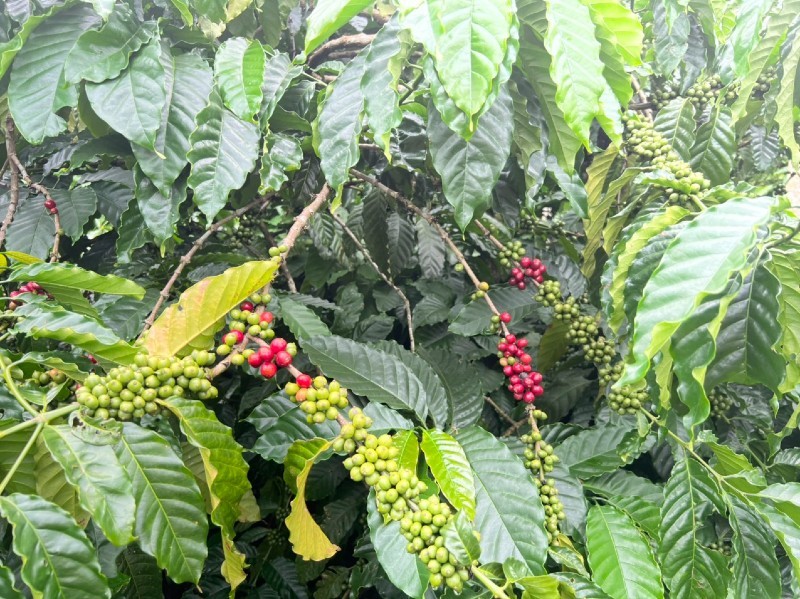 Economy
Reduced output causes coffee prices to continuously increase from the beginning of the season, possibly even the highest in the world in 2024.
December 08, 2023 | 10:50