Vietnam attends UN's Commission on the Status of Women 65th Session
On March 23 morning (New York time), on behalf of the Vietnamese Government delegation, Minister of Labor, War Invalids and Social Affairs Dao Ngoc Dung delivered a speech at the UN's Commission on the Status of Women 65th Session.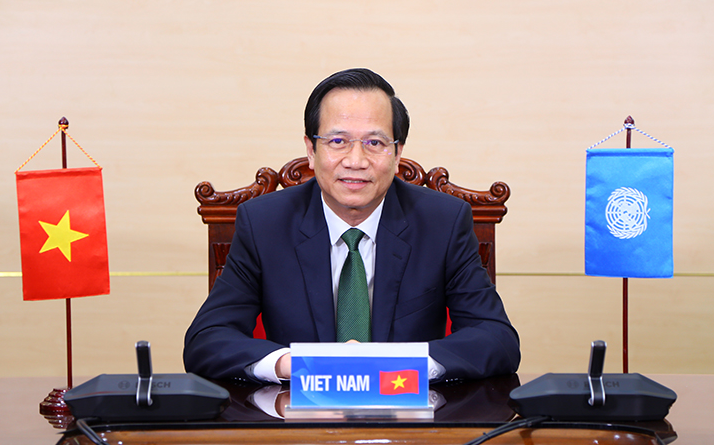 Minister of Labor, War Invalids and Social Affairs Dao Ngoc Dung (Photo: Nhan Dan)
The meeting was held virtually, broadcasted from UN's headquarters in New York (USD), attended by high-level delegations from 193 member states, international and regional organizations.
Vietnam's delegation was led by Mr. Dao Ngoc Dung, Minister of Labor, War Invalids and Social Affairs, and joined by representatives from Vietnam Mission to UN, International Organizations Department (Ministry of Foreign Affairs), Gender Equality Department, and International Cooperation Department (Ministry of Labor, War Invalids and Social Affairs).
The session took place from March 15 to 26 with events relating to "Women's full and effective participation and decision-making in public life, as well as the elimination of violence, for achieving gender equality and the empowerment of all women and girls," which is the main theme of this year's session.
In his speech at the General Session, Minister Dao Ngoc Dung expressed his high agreement with the session's theme and emphasized that the theme matched the Vietnamese Government's ongoing priority. Women and girls' participation in policymaking promotion and violence reduction are not only a commitment but have become a reality in Vietnam. Vietnam has continuously improved its policies, drastically and synchronously deployed gender equality activities, promoted cooperation with development partners and UN bodies to accomplish its set-out goals in the issue.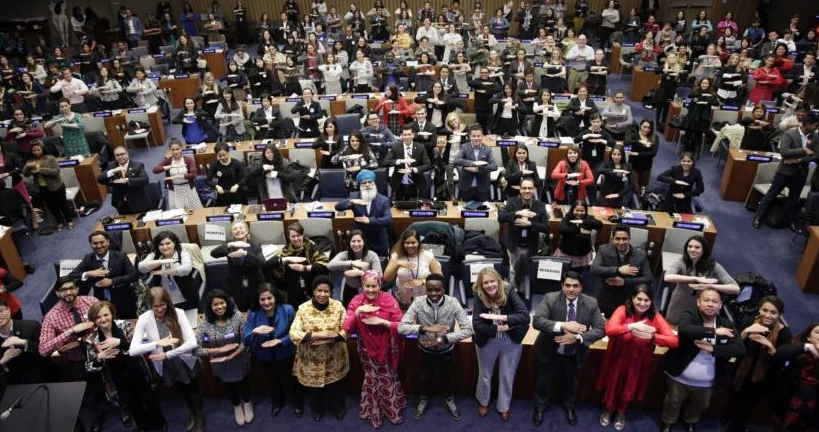 A UN's Commission on the Status of Women Session. (Photo: IWHC)
Those effort has brought about such encouraging result. As of September 2020, the proportion of women who joined Vietnam's National Assembly was 27.31%, which was higher than the global rate. Both the National Assembly Chairperson and Vice President were female. Violence against women and girls sees a declining trend. 100% of victims escaping human trafficking enjoy support and community reintegration services.
In the COVID-19 pandemic, Vietnam as well as other countries is facing multiple challenges. The progress of women's participation in leadership, management, ownership, and decision-making is being slowed down by Covid-19. Women and girls are becoming more vulnerable to the risk of being abused.
Noting that the whole world all shared challenges posed by the pandemic, Dung emphasized that all UN member states needed to promote effort and solidarity, share and support each other, in which the role of women and girls must be the center of all recovery effort. Women and girls need equal chances to access healthcare services, especially COVID-19 vaccines. Women's representation, voice, and role are even more indispensable in all national decisions. More resources are needed for the prevention and response to gender-based violence.
Minister Dao Ngoc Dung's remarks also showed that Vietnam affirmed its commitment to prioritize gender equality, wished to continue to receive support from the United Nations and other member states to overcome the current difficult period, together steadfastly step forward in 2021 - 2030 decade of action.
Also within the session's framework, the Vietnamese delegation has been participating, actively contributing to the contents, documents, and general conclusions of the session.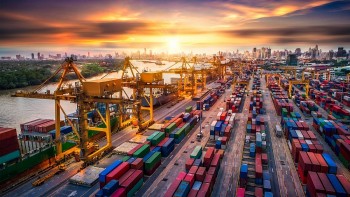 National
Vietnam, a rising star in the global supply chain, has the potential to become a new tiger in Asia, economist Brian Lee Shun Rong at Maybank - Malaysia's largest financial services group and the leading banking group in South East Asia – has reportedly said.