Female Ambassadors to Vietnam with initiative for gender equality and creating women network
Five Ambassadors of Norwegian, Kingdom of the Nertherlands, the Republic of Bulgaria, Canada and Sweden to Vietnam gathered together at the the Embassy of the Republic of Bulgaria in Hanoi on Thursday' evening, March 9 to hold the event of connecting women for gender equality and women power.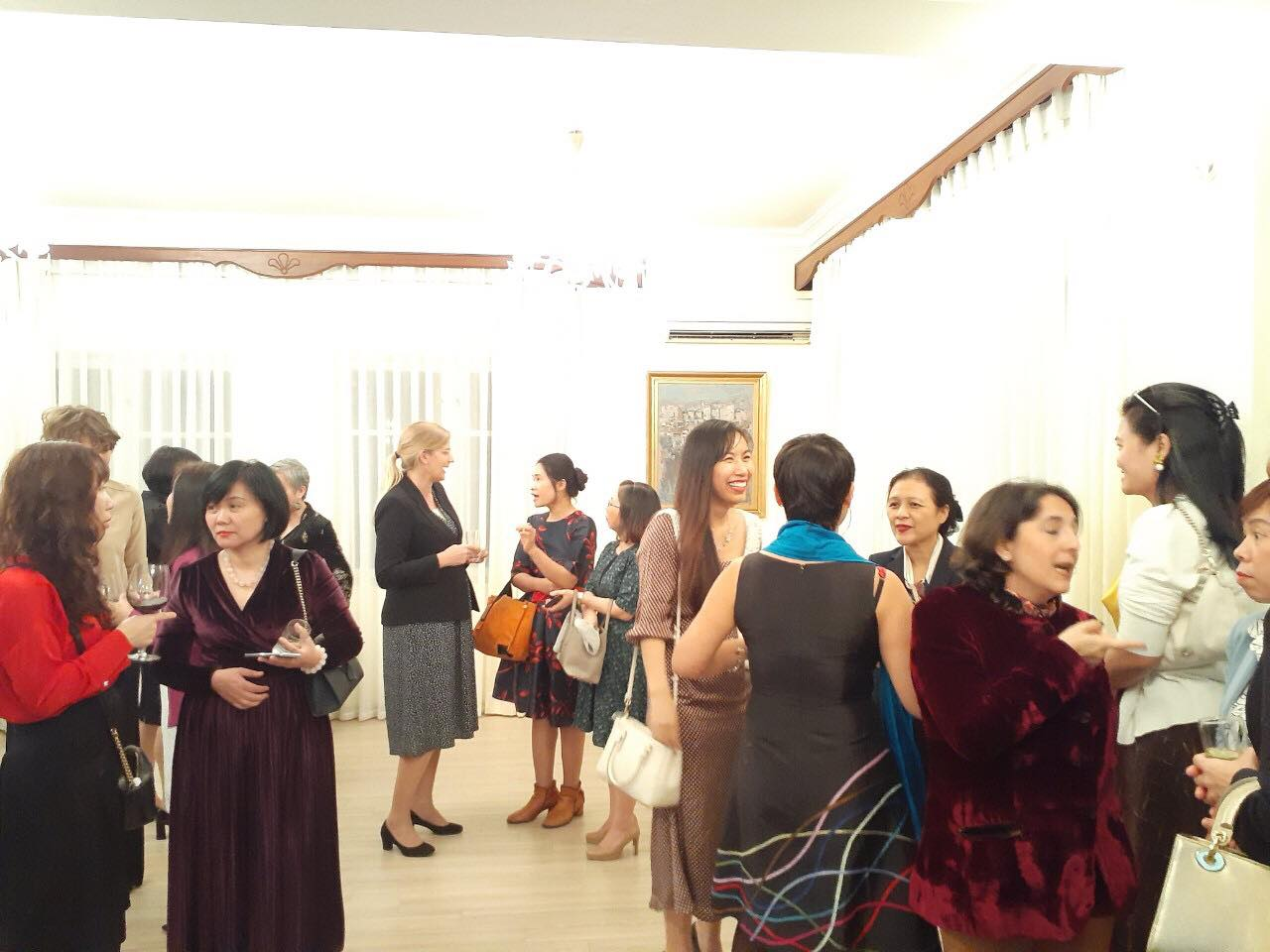 Professional women are created a platfrom to make friends and promote their friendship. Photo: ThuyHang VNT
"This is a man's world, this is a man's world
But it would be nothing, nothing without a woman or a girl"
Some lyrics in a song written by James Brown and Betty Jean Newsome seem present the spirit of the meeting inspired to speak and share about female power and right in our world, an event held at the Embassy of the Republic of Bulgaria by 5 female Ambassadors of Norwegian Grete Lochen, Kingdom of the Nertherlands Elsbeth Akkerman, The Republic of Bulgaria Marinela Petkova, Canada Deborah Paul and Sweden Ann Mawe to Vietnam on Tuesday' evening, March 9.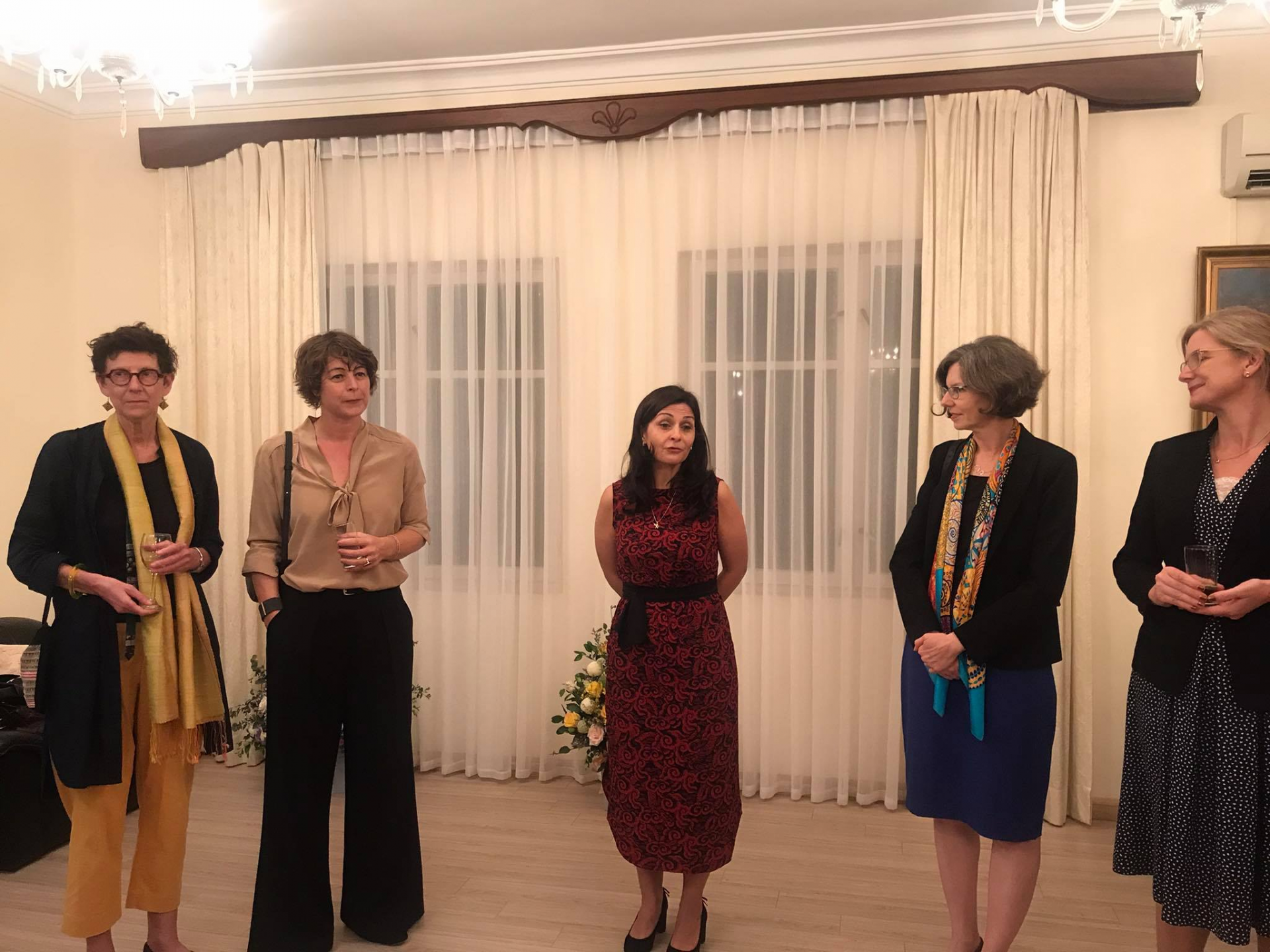 Five femal Ambassadors to Vietnam in a common initiative to enhance women's power and gender equality. Photo: ThuyHang VNT
Speaking at the event, Ambassador Marinela Petkova shared that: "We, women, are beautiful, gentle and even potential and succeed in private sector, especially to meet manager positions, waiting or learning and ready to push us forwards to grow up. In this equal right, women have power to run our ways, in general peaceful and prosperous. Women have equality to deserve honors and to be recognized".
The female Ambassadors, despite from 5 countries, share the common initiative in Vietnam to create and build up a platform and network for all women to meet, make friends, share their initiatives and seek for their opporttunity of developing themselves.
"This is a networking of female influences and it doesn't matter where you are a director, or a student as long as you have something to say, to share, you are most welcomed. You will find here people representing the government, the business community, science and technology and social organizations of Vietnamese. And, also for from general prospectives, it is not very diversed, but if you look at people at the presentation here, there are higher amount of diversities and the whole idea is that we together build a network when we can find each other for socializing but also for business pursposes. And it is initiative matching these existing all boy networks everywhere in the world and in Vietnam. So we decided we should build the new girls network and do what men do very well from business to socializing", said Ambassador of the Kingdom of the Netherlands Elsbeth Akkerman.
"I can do and you can do well, be Ambassador yourself one day".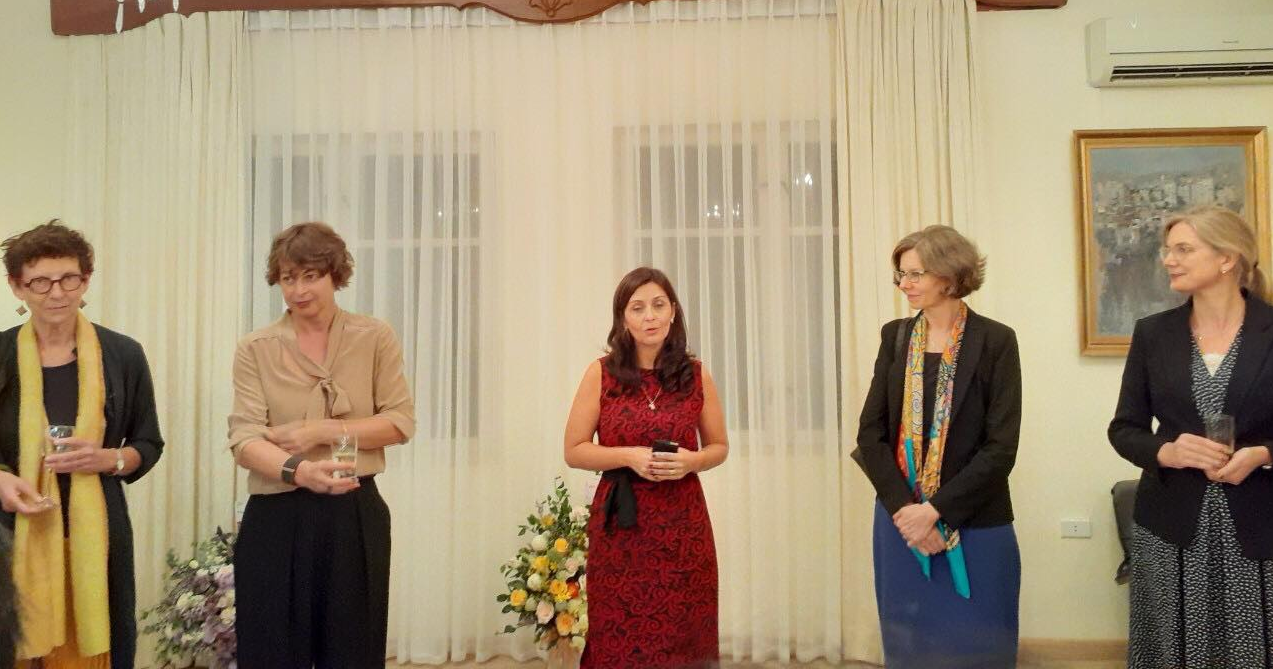 From left to right: Norwegian Ambassador Grete Lochen; Ambassador of the Kingdom of the Netherlands Elsbeth Akkerman; Ambassador of the Republic of Bulgaria Marinela Petkova; Ambassador of Canada Deborah Paul and Swedish Ambassador Ann Mawe. Photo: Thuyhang VNT
Women have so many roles to fulfill in life, so many roles to choose from in life. It is believed that the mindset now is changing, from pushing or fighting for women power to now that we are demonstrating that: we are the power, we partner powers, we are fostered to be reconciled with, so do it right by our standing and adjudging, said Ambassador Marinela Petkova.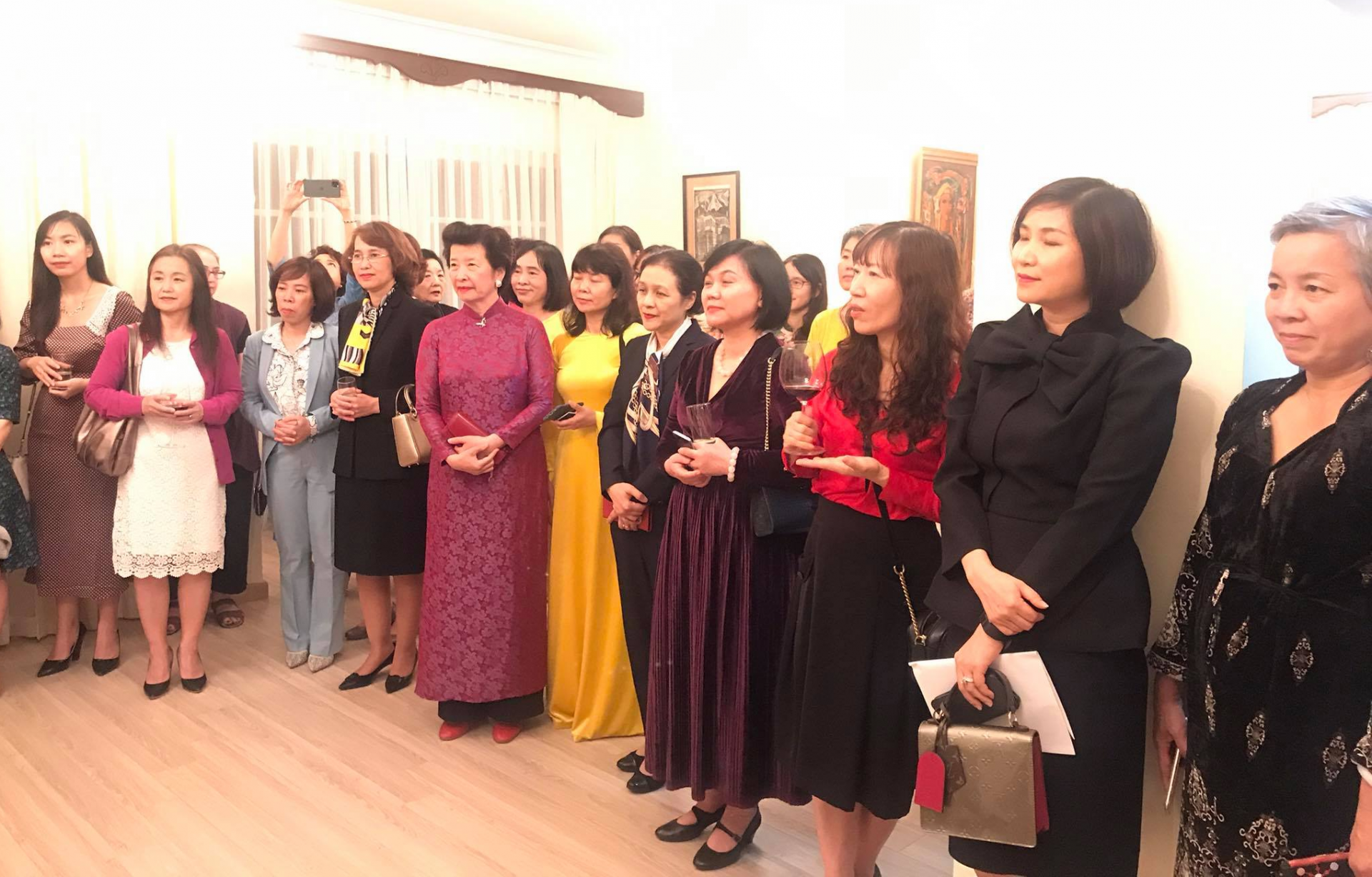 Professional women have a nice platform to promote their relationship and friendship. Photo: Thuyhang VNT
Ambassador Marinela Petkova also says that: It's very important to support and nurture our women friendship, because it can be a source of raising and praising to develop yourself. Let's support each other be there for one another show up for one another. Cheers to all remarkable women, all women of power, of change, of fortitude, to women role models, to women mentors, to praise ones who other partners, professionals to choose being who you are and thank for being who you are, and appreciate yourself.
Ambassador of the Republic of Bulgaria Marinela Petkova. Photo VNT
The event's first advantage is to collect women, build a platform and creative a network for women where professional women can reach for their ambition, making friendship and share their opportunities.
When sharing about her feeling of nowaday Vietnamese women, she says that Vietnamese women always look beautiful, gracious, and can show their great prospects.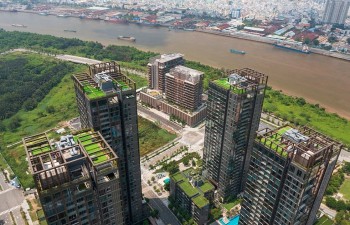 Economy
Vietnam Business & Weather Briefing (August 11): Vietnam to increase coal imports in 2025-2035 period, ten tonnes of Vietnamese longan exported to Australia.