Vietnam Backs Peaceful Denuclearization on Korean Peninsula
Vietnam supports all efforts to denuclearize the Korean Peninsula by peaceful means in accordance with international law, including the UN Charter.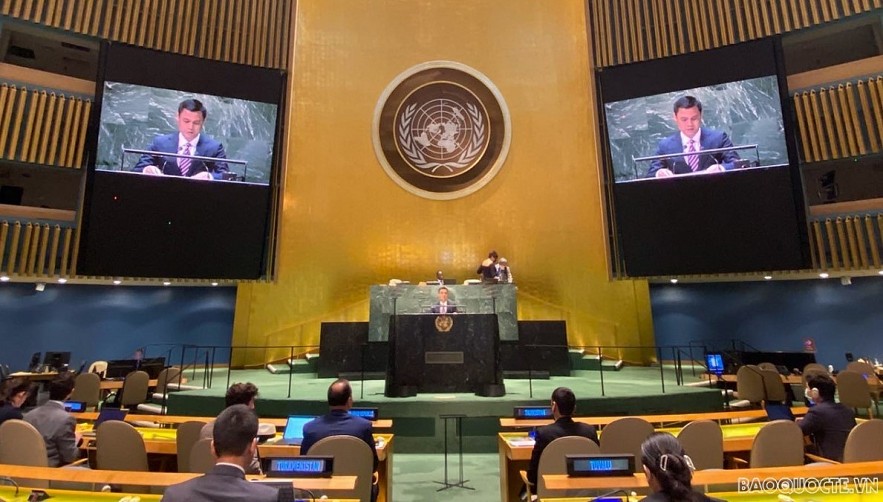 Vietnamese Ambasador to the UN Dang Hoang Giang speaks at the UN General Assembly debate. (Photo: baoquocte.vn)
Ambassador Dang Hoang Giang, permanent representative of Vietnam to the United Nations, was speaking at a recent UN General Assembly debate discussing the veto of a UN Security Council draft resolution on tightening sanctions against the Democratic People's Republic of Korea.
He affirmed Vietnam closely monitors the situation on the Korean Peninsula, and at the same time expressed his concern about recent developments that may increase tensions in the region.
Vietnam does not support any actions that may increase tensions and negatively impact regional peace and security, he stressed.
He called on relevant parties to exercise restraint, maintain dialogue, and build on the results achieved in past negotiations in order to find a long-term and comprehensive solution, taking into account the legitimate positions and interests of the parties involved, for peace, stability and development in the region.
Vietnam is always ready to make an active contribution to efforts to promote dialogue and negotiation among stakeholders on this issue, the diplomat assured.
On this occasion, the ambassador urged the international community to provide humanitarian assistance to the Democratic People's Republic of Korea which is currently facing difficulties due to natural disasters, epidemics and other humanitarian issues.
The debate which began on June 8 was triggered after China and Russia vetoed a UNSC draft resolution on May 26 aimed at tightening the sanctions regime against the Democratic People's Republic of Korea.
Representatives of more than 80 UN member states delivered speeches at the debate. Several countries expressed concern about Pyongyang's recent missile tests, and called for an immediate end to similar actions. They expected the concerned parties would soon return to negotiations to find a lasting peace solution for the Korean Peninsula.
VOV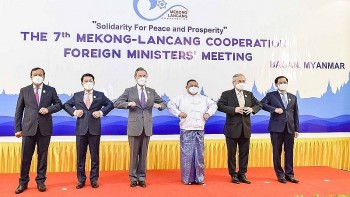 National
Foreign Minister Bui Thanh Son led a Vietnamese delegation to the seventh Mekong-Lancang Cooperation (MLC) Foreign Ministers' Meeting that was held in Bagan, Myanmar on July 4.