Vietnam Blockchain Union Connects Technology Business Community
The Vietnam Blockchain Union (VBU) aims to connect the technology business community and provide relevant agencies with consultations.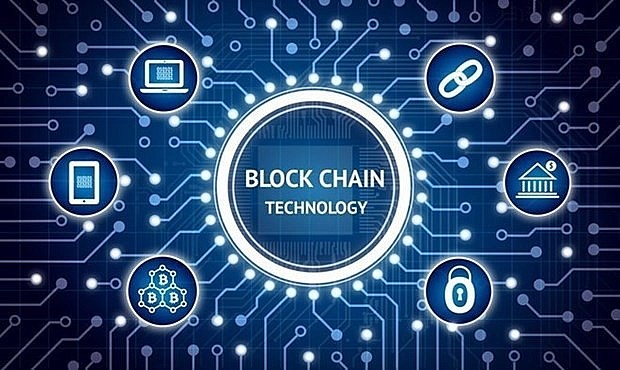 Blockchain technology is booming in Vietnam. Photo: internet
The Vietnam Blockchain Union (VBU) will hold the first congress in mid-May, aiming to establish an organisation to connect the technology business community and provide consultancy for related agencies to develop policies and legal frameworks on technology, digital assets, and currencies, VietnamPlus reported.
According to Hoang Van Huay, former deputy minister of Science, Technology and Environment (now the Ministry of Science and Technology) and head of the preparatory committee for the establishment of the VBU, the coming into being of the union will create an important milestone, marking Vietnam's position on the world technology map.
It will create an environment for the development of high-quality human resources in Vietnam to hold the Blockchain core technology in order to compete in the world's digital technology, he said.
The VBU members will share experience and resources to study, deploy and trade Blockchain technology in accordance with Vietnamese law. It will cooperate with relevant universities in conducting research on Blockchain technology as well as training human resources in the field.
The union will partner with State management agencies and other social organisations in raising awareness of the community and developing policies and legal frameworks for the development of products and services based on the Blockchain technology platform, Huay said.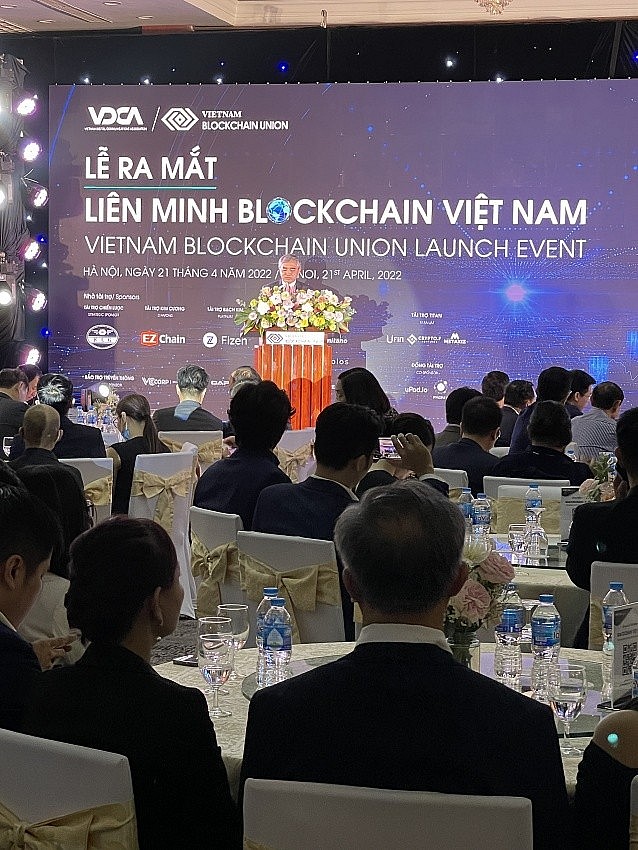 The union made its debut on April 21. Photo: VNA
The union made its debut on April 21, which was expected to open a new development step for the blockchain community in the country, according to Vietnam Investment Review (VIR).
The advisory board of the VBU includes Nguyen Huy Dung, Deputy Minister of Information and Communications, Nguyen Minh Hong, Vietnam Digital Communications Association chairman, Huynh Quyet Thang, principal of Hanoi University of Science and Technology, Do Cao Bao, co-founder of FPT Group, and Nguyen Dinh Thang, chairman of Vietnam Digital Startup Club and VinaFintech.
Established on December 26, the Vietnam Blockchain Union is under the Vietnam Digital Media Association and the state management of the Ministry of Information and Communications.
With the slogan Building Smarter Societies and the vision to become the most prestigious blockchain association in Vietnam, the VBU will bring together leading experts and organisations to grow the blockchain community to become more dynamic and ranked in the top three globally.
Bright future for Vietnam blockchain industry: Globe Newswire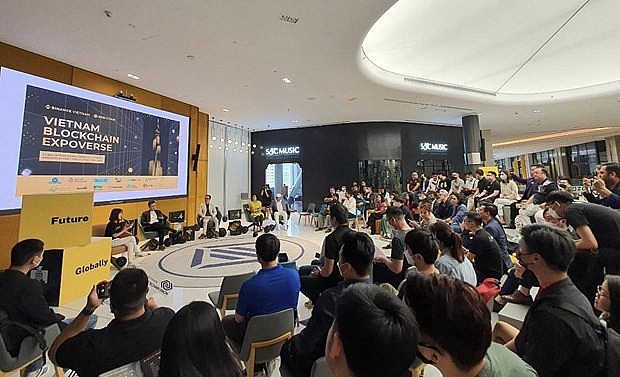 An overview of Vietnam Blockchain Expoverse in Dubai. Photo: globenewswire.com
Blockchain technology is booming in Vietnam and a bright future lies ahead for the industry, according to US-based Globe Newswire, one of the world's largest newswire distribution networks, specialising in the delivery of corporate press releases, financial disclosures and multimedia content to media, investors, and consumers worldwide.
Globe Newswire said that many Vietnamese enterprises attended the Vietnam Blockchain Expoverse, held in Dubai on March 27. The event was an opportunity for blockchain enthusiasts and companies to share their experiences and views on blockchain's vision, potential, challenges and technology applications.
Gwendolyn Regina, Investment Director of BNB Chain Fund, said that Binance Chain had experienced rapid growth in the last year. Blockchain technology was widely applied, especially to Defi (Decentralised Financed).
She predicted that the interference of Defi, GameFi, and NFT will appear in the next five years. Tokens will be a valuable long-term asset in the future instead of just being a currency or a means of trading. It is currently known as a digital asset that is issued and operated on a blockchain platform of available projects without owning its own blockchain.
Meanwhile, James Wo forecast that blockchain technology would be even more common, with the market expanding ten times larger. The number of users will be as many as the number of Internet users.
According to Lynn Hoang, Binance SEA Director, Binance is also making efforts to promote the development of blockchain technology in Vietnam
She said Vietnam will soon become the frontrunner in the global blockchain industry. The country is in the top 10 on Binance for various aspiring blockchain projects and products that attracted attention from the global community.
Tran Dinh, CEO of AlphaTrue, a Vietnamese company specialising in Blockchain products, said Vietnam has abundant human and technology resources and a large blockchain community.
According to him, Vietnam has advantages to become a potential land for blockchain projects, such as diverse choices and low costs. However, he also acknowledged that challenges lie ahead namely human resources, infrastructure and policy. Therefore, Vietnamese blockchain businesses urgently need the support of the government and large corporations./.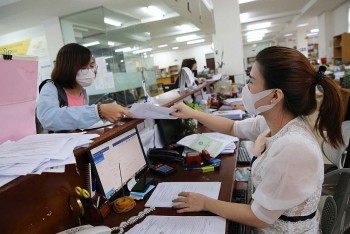 Economy
Vietnam Business & Weather Briefing (May 25): On the morning of May 25, SJC 9999 gold's price stayed at the same level as last week.