Vietnam boosts its global attraction
The Southeast Asian economy has grand plans to raise its retirement age, allow trade unions and become a leading innovation centre.
Look out world, here comes Vietnam.
Not only does it have one of Asia's fastest-growing economies, but it is also one of the most open ones too. As a result, Vietnam enjoys robust foreign investment and is benefitting from the US-China trade war as companies shifting manufacturing there.
Riding on this growing regional and global attraction, Vietnam is not resting on its laurels. It now wants to become a leading innovation centre in Southeast Asia. In particular, Ho Chi Minh City, one of the country's top tech hubs, is looking to change its export structure to focus more on services and technology.
Reports show that Vietnamese companies are increasing their investments in technology, specifically for digital transformation and cybersecurity. The challenge will be to find enough tech talent to help boost its innovation centre ambitions.
The technology is already taking shape. Recently, around 1,000 Narrow Band-IoT (NB-IoT) broadcasting stations were activated covering the whole of Ho Chi Minh City.
Vietnam also wants to raise retirement age. With a rapidly ageing population action needs to be taken. Under new legislation, the retirement age of men will be gradually raised by two years to 62 by 2028. For women, it will increase by five years to 60 by 2035.
These will be amendments to Vietnam's Labour Code, which will also allow for the formation of independent trade unions at the grassroots level. These are part of a package to improve collective bargaining rights, strengthen protection against discrimination at work, and enhance protection for younger workers.
Such developments will help Vietnam integrate further into the global economy. It has signed more than a dozen free trade agreements, including an 11-country Comprehensive and Progressive Agreement for Trans-Pacific Partnership (CPTPP) deal that will slash tariffs across much of the Asia-Pacific.
hrmasia.com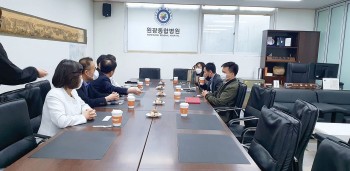 Overseas Vietnamese
A meeting was organized at the Wonkwang Hospital on the provision of medical support for the Vietnamese community in Korea in accordance with the signed cooperation agreement.