Vietnam Business & Weather Briefing (August 14): Rain Will Come Back to Hanoi
Vietnam Business & Weather Briefing (August 14): Vietnam Airlines expands partnerships to boot multi-sector businesses, Vietnam to have a national marine spatial plan by 2030, 2022 FDI report to focus on green growth, economic structure
Business Briefing
Gold rate: VND 66.6 million/tael (buying) - VND 67.6 million/tael (selling)
Aviation news: Vietnam Airlines expands partnerships to boot multi-sector business
Investment news: 2022 FDI report to focus on green growth, economic structure
Policy news: Vietnam to have a national marine spatial plan by 2030
Weather Forecast
After several sunny days, rain will come back to Hanoi
Business Briefing
Gold rate
Gold prices recorded another week of increase as investors' concerns about both inflation and recession remain.
On August 14, SJC's gold bar price is listed at VND 66.6 million/tael (buying) and VND 67.6 million/tael (selling). Compared to last week, each SJC gold bar increased by VND 300,000, and the difference between the buying and selling price was maintained at VND 1 million/tael.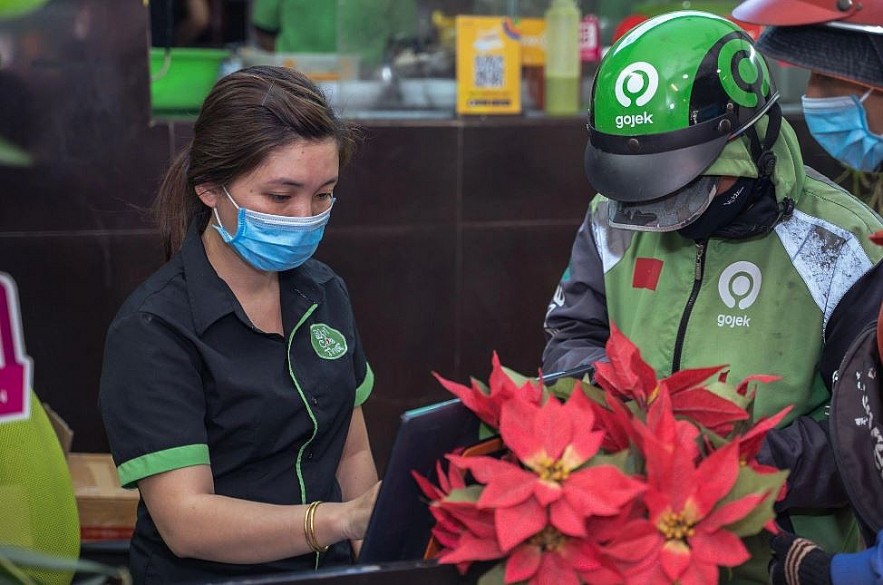 Photo: Zing
Aviation news: Vietnam Airlines expands partnerships to boot multi-sector business
The national flag carrier Vietnam Airlines has signed a strategic cooperation agreement with T&T Group and SHB Bank; and a Memorandum of Understanding (MoU) with T&Y SuperPortTM - a joint venture between T&T Group and YCH Group of Singapore. The agreements are expected to not only boost business efficiency and affirm the position and competitiveness of the signatories but also contribute to expanding the strategic cooperation between Vietnam and Singapore, according to VNA.
Under the deals, the parties will prioritize using each other's products and services and jointly exploit the potential and strengths of each party to create outstanding synergistic values for the Vietnamese businesses and economy. Vietnam Airlines will provide international standard air transport services on the basis of promoting its strength as a modern fleet of over 100 aircraft, and its network of more than 100 air routes around the world.
T&T Group - a Vietnamese leading multi-sector corporation operating in many countries, and SHB - one of the Top five private joint stock commercial banks in Vietnam, will provide preferential products and services for employees and customers of Vietnam Airlines, in terms of finance, real estate, logistics to commerce, consumption, education, and sports.
According to Do Quang Hien, Chairman of the Board of Directors cum CEO of T&T Group, promoting partnerships to connect supply chains, innovative technology, better governance and competitiveness through improving the efficiency of logistics services is considered "key" for businesses to overcome difficulties and boost sustainable development in the future.
Dang Ngoc Hoa, Chairman of the Board of Directors of Vietnam Airlines said setting up the partnership with T&T Group and SHB will add strength and development momentum to the carrier's aviation ecosystem. Meanwhile, as the investor of the Vinh Phuc ICD Logistics Centre project - the first "super-port" of the ASEAN smart logistics network, T&Y SuperPortTM will cooperate with Vietnam Airlines in logistics and air freight.
The two sides aim to coordinate in building synchronous products and services, and taking advantage of each side's strengths in terms of infrastructure, trade and service systems, and customer networks in Vietnam and around the world, thus tapping new business opportunities, promoting multimodal freight transport, and improving the efficiency of supply chains and logistics in Vietnam and the region.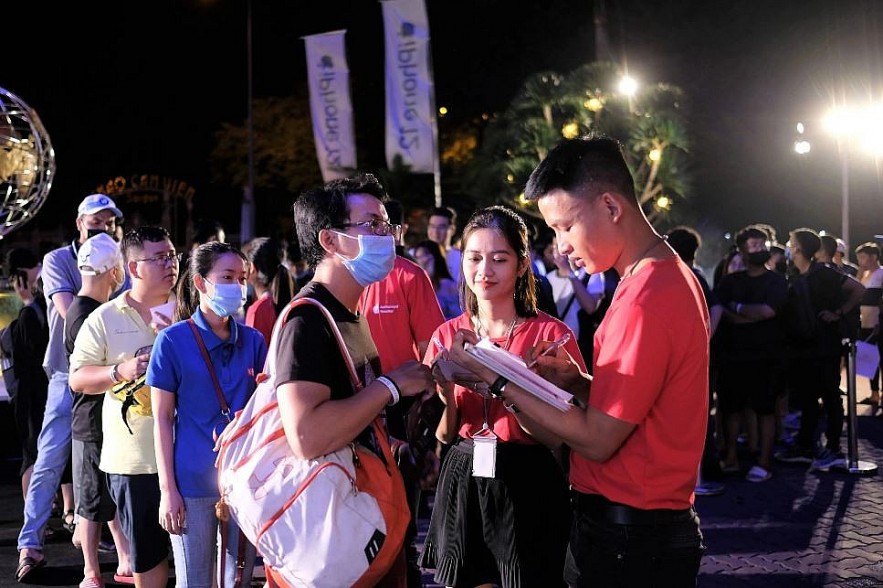 Photo: Zing
Investment news: 2022 FDI report to focus on green growth, economic structure
The Vietnam Association of Foreign Invested Enterprises (VAFIE) has begun working on the annual 2022 foreign direct investment (FDI) report. VAFIE Chairman Nguyen Mai said the first report in 2021 was highly evaluated, and now VAFIE is compiling the 2022 version, which will focus on green growth and economic structure.
This year's report is set to consist of three chapters: the global and ASEAN situation, foreign investment in Vietnam, and orientations and solutions. The annual report aims to provide an objective and scientific assessment of foreign investment in Vietnam and the country's overseas investment, in comparison with annual, medium-term, and long-term orientations and targets. This gives an all-around view of the FDI sector's role and impact on Vietnam's economy and society.
Mai noted it is a source of reference for the National Assembly, the Government, the Ministry of Planning and Investment, and other ministries and sectors. It is also made use of by administrations of provinces and cities, management boards of industrial parks and economic zones, business associations, as well as FDI and domestic firms when they make and carry out policies.
The report is also useful for university lecturers and students, research institutes, and international organizations which are interested in Vietnam's development, he added. There are 34,898 valid FDI projects with total registered capital of more than USD 426.14 billion nationwide at present. Foreign investors are currently present in 19 of the 21 economic sectors in Vietnam. The processing and manufacturing industry receives the most FDI capital with over USD 252 billion.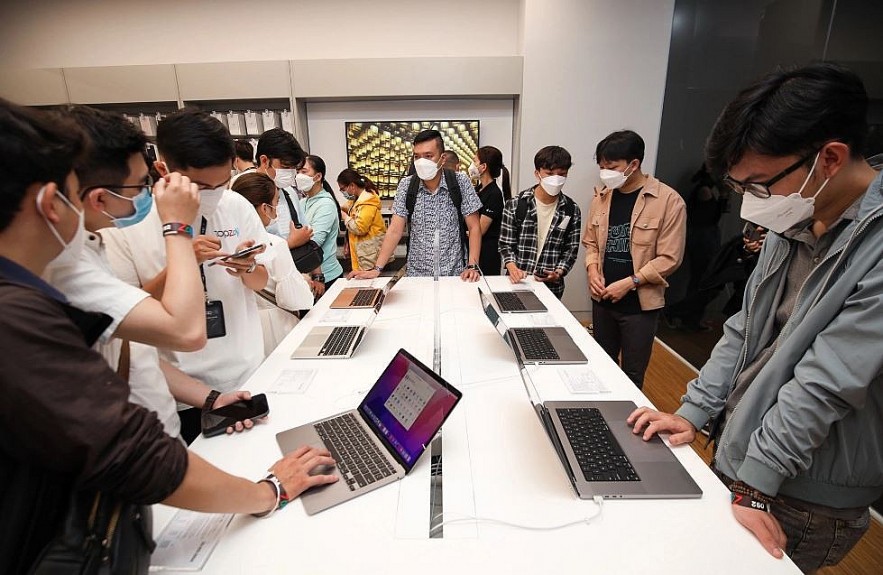 Photo: Zing
Policy news: Vietnam to have a national marine spatial plan by 2030
A national marine spatial master plan is being developed, aiming to fuel the sustainable development of marine economic clusters and establish sea-based economic hubs by 2030. Deputy Minister of Natural Resources and Environment Le Minh Ngan underpinned the importance of the national marine spatial master plan, saying its objectives are to properly delineate and zone off sea spaces for different sectors based on the incorporation of planning of sea-based industries, and to orient, the use of sea spaces and address overlaps and conflicts in exploiting marine spaces.
Drafting the master plan is a challenging and complex task, given that it has never been done before in Vietnam, Ngan noted, adding that utilizing existing data and information, it will zone off the marine spaces based on natural ecosystems to provide a connecting space for socio-economic development, enhance land-to-sea connectivity and protect national security-defense and international cooperation.
The Ministry of Natural Resources and Environment (MoNRE) has sent the draft plan to a number of Party Central Committee's commissions, ministries, and authorities of 28 coastal cities and provinces to seek feedback and recommendations.
According to the "Blue Economy Scenarios for Vietnam" Report released by the MoNRE's Vietnam Administration of Seas and Islands and the United Nations Development Programme (UNDP) in May, to sustainably develop Vietnam's blue economy, policies must make sure that the exploitation of marine resources by today's generation will not have a harmful effect on that of the future generations. Therefore, the national marine spatial plan should promote a reasonable sea-based economic structure capable of best exploiting their values while still maintaining and expanding marine ecosystems and their values and preserving biodiversity.
Vietnamese regulators have been urged to devise a long-term project with continued efforts exerted to accelerate the building of policies and mechanisms for better management of marine resources, encourage sea-based economic activities using environmentally-friendly technologies, and expand to highly-profitable industries, like marine medicinal materials and marine energy, particularly offshore wind power. Along with the national marine spatial plan, researchers recommended that Vietnam should work on a blue economy program with clear key projects.
Photo: Zing
Weather Forecast
August 14-15: After two fairly dry days, from tonight, the high-altitude wind convergence area develops, bringing the rain back to the Northern provinces. The midland and mountainous provinces of the North are intermittently sunny, with scattered showers and thunderstorms. During thunderstorms, there is a possibility of tornadoes, lightning, and strong winds.
The provinces from Thanh Hoa - Thua Thien Hue will be sunny with a high possibility of rain at night. The highest temperature will be 31-34 Celsius degrees. From Da Nang to Binh Thuan, rain may happen at night. The highest temperature is 32-35 Celsius degrees.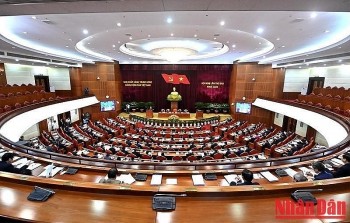 National
The 13th Party Central Committee discussed two important projects on October 4, the second working day of its 6th plenum.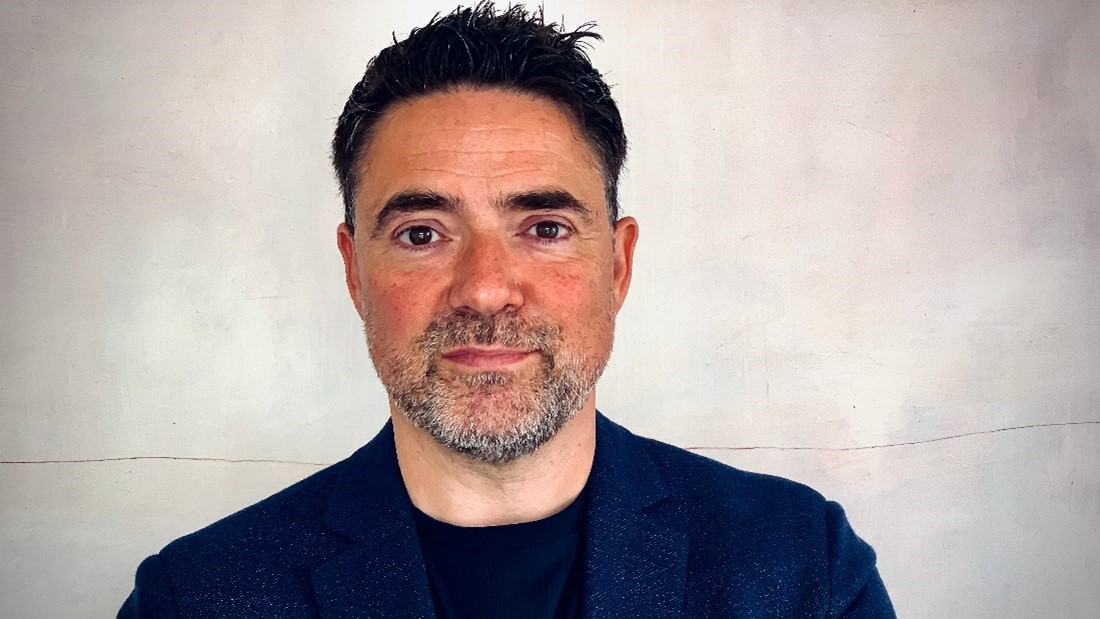 Economy
Slalom, the global business and technology consulting company, today announced Denis Gassmann has joined as President & Country Leader of its business in Germany. His arrival comes shortly after Slalom opened offices in Munich.
October 04, 2022 | 16:10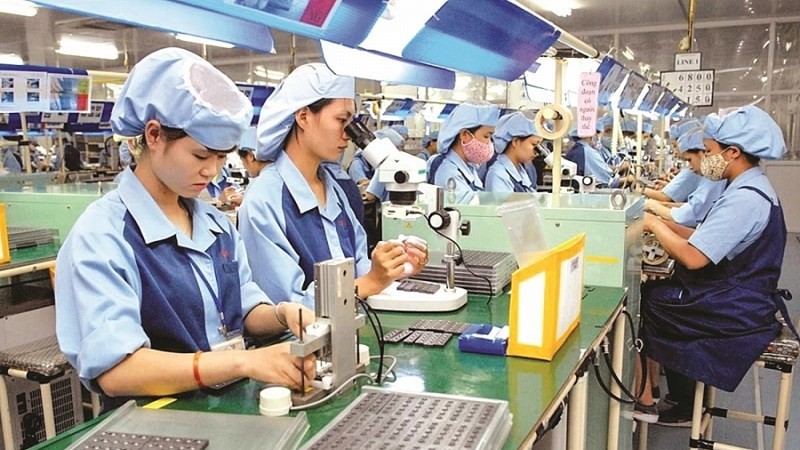 Economy
GDP growth, production activities, and export recovery are important factors to help Vietnamese industry become a destination for foreign investors.
October 04, 2022 | 09:02
Economy
Vietnam Business & Weather Briefing (Sep 3): The North continuously to be affected by cold air waves, export value of aquatic products up 38% in nine months.
October 03, 2022 | 17:52