Vietnam Business & Weather Briefing (August 10): Reference exchange rate down VND 2
Vietnam Business & Weather Briefing (August 10): Fisheries businesses face export growth slowdown, and industrial parks, and economic zones attract over 100 billion USD over 30 years.
Business Briefing
Reference rate exchange: VND 23,174/USD
Export news: Fisheries businesses face export growth slowdown
Investment news: Industrial parks, and economic zones attract over 100 billion USD over 30 years
Weather Forecast
Cloudy and rainy weather remain throughout all regions.
Business Briefing
Reference rate exchange
The State Bank of Vietnam set the daily reference exchange rate for the US dollar at VND 23,174/USD on August 10, down VND 2 from the previous day. With the current trading band of +/-3 percent, the ceiling rate applied to commercial banks during the day is VND 23,869/USD, and the floor rate is VND 22,478/USD.
The opening-hour rates at many commercial banks also dropped. At 8:27 am, BIDV listed the buying rate at VND 23,250/USD and the selling rate at VND 23,530 /USD, both down VND 5 from the end of August 9. Vietcombank kept both rates unchanged at VND 23,220/USD (buying) and VND 23,530/ USD (selling).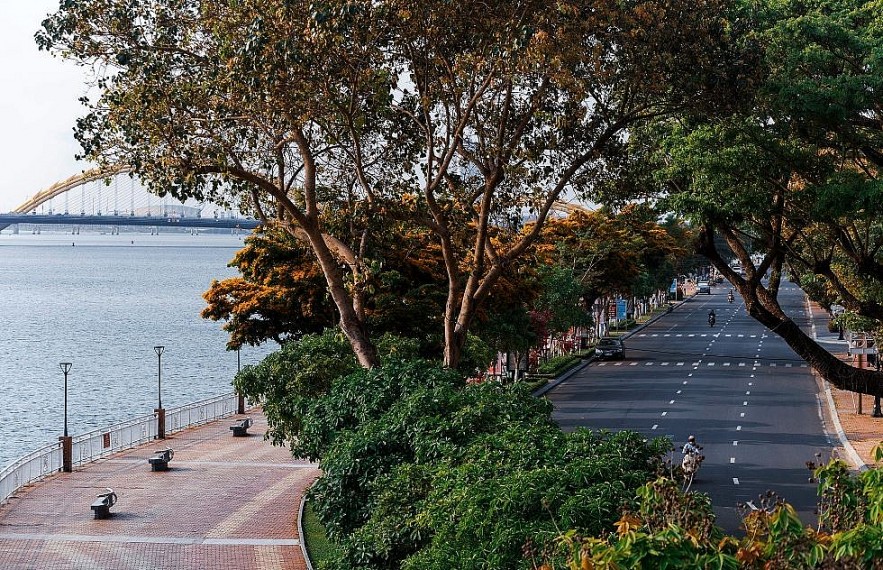 Photo: Zing
Export news: Fisheries businesses face export growth slowdown
Enterprises in the fisheries sector are facing an export slowdown after strong shipments in the first months of 2022, which may subsequently affect their growth in the time ahead. After surges of 39 - 62% in the first four months, fishery exports have shown signs of a growth slowdown, according to the Vietnam Association of Seafood Exporters and Producers (VASEP). Shipments increased 34% in May and 18% in June compared to the same period last year. In July, fishery exports stood at 970 million USD, up 14% from a year earlier but down 4% from the previous month.
Le Hang, Deputy Director of VASEP's Training and Trade Promotion Centre, blamed the slowdown since May on unfavorable weather as the rainy season came early and impacted fishery output. Businesses in the industry said the inventory in export markets, especially the US - a major importer of Vietnamese products, is high as they already imported much between January and May.
The SSI Securities Corporation said prices of Vietnam's white-legged shrimp in the US are currently higher than those of Indian and Ecuadorian products, so it is hard for exporters to keep the prices as high as in the first half of 2022. This may affect the gross profit margin of the shrimp processors who focus on the US market since material prices are predicted to become more expensive in the latter half of this year as a result of disease-caused short supplies, SSI noted.
Meanwhile, the Viet Dragon Securities Corporation (VDSC) also forecast tra fish exports will slow down in Q3 before bouncing back in Q4. However, shipments to China may recover as this country has lifted the temporary suspension of frozen food imports, previously imposed over Covid-19 concerns. China now has great demand for tra fish after two years of reducing imports, according to VNA.
The VDSC expected an increase in exports to this large market can help partly make up for the shrinking shipments to the US. Analysts held that demand for fishery products in foreign markets will accelerate in September to prepare for the holiday season between November and December, but it is unlikely to return to the peak recorded in the first months of the year.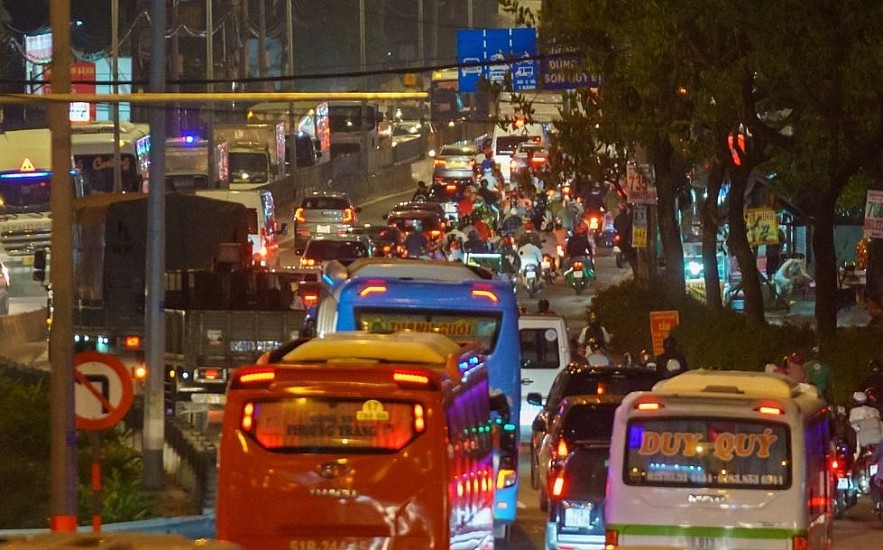 Photo: Zing
Investment news: Industrial parks, and economic zones attract over 100 billion USD over 30 years
Over the past 30 years, industrial parks (IP) and economic zones (EZ) across the country have attracted over 100 billion USD of investment, and created jobs for more than 4 million laborers, according to the Ministry of Planning and Investment (MPI). The ministry is drafting a Government resolution on measures to increase IP and EZ efficiency. It said IPs and EZs account for 50% of the country's total export value.
However, the ministry pointed to a number of problems related to the IPs and EZs, including their unsustainable development in different aspects. The living conditions of local communities where the zones are located have not seen remarkable improvements.
In the draft resolution, the MPI suggested the building of a Law on IPs and EZs in 2022, and the issuance of a Prime Minister's decision on the coordination mechanism among ministries, sectors, and localities in managing IPs and EZs. The draft also looked to stipulate the maximum acreage of an IP and an EZ, as well as define orientations in investment attraction to match the advantages of each region and locality, and the creation of a cooperation mechanism between the State and the private sector in developing new IPs and EZs for particular sectors and industries.
Weather Forecast
August 11: According to the National Center for Hydro-Meteorological Forecasting, Hanoi will be cloudy with showers and thunderstorms in the evening and night. Daytime temperature ranges from 26-27 Celcius degrees, and the lowest relative humidity is 90%.
Ho Chi Minh City will be cloudy, in the evening there will be showers and thunderstorms. Daytime temperatures range from 30 to 31 Celcius degrees, average humidity ranges from 81-86%.
In the morning and afternoon of August 11, Da Nang will be cloudy. The highest daytime temperature is 35 Celcius degrees.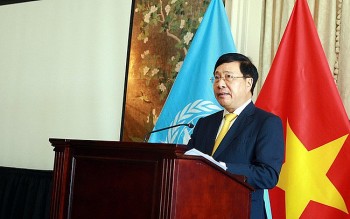 Friendship
Deputy Prime Minister Pham Binh Minh has asserted Vietnam's strong support for and commitment to the UN's role in leading and coordinating multilateral efforts to respond to global challenges.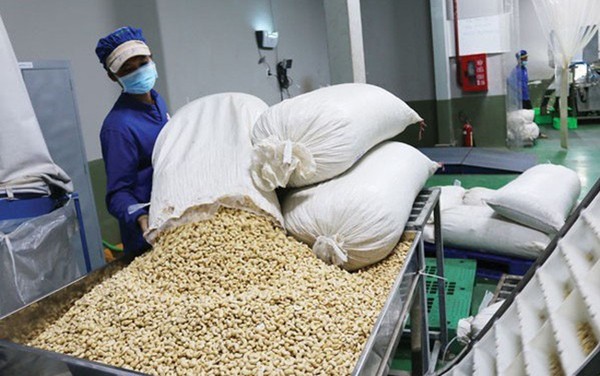 Economy
Since the beginning of the year, exports to Cambodia have reached a fairly high scale and speed, are much higher than imports from this market. In the two-way trade relationship, Vietnam has moved from a trade deficit in the first eight months of 2021 to a trade surplus in the eight months of this year.
September 24, 2022 | 09:11