Vietnam Business & Weather Briefing (Oct 11): Petrol Prices Increased in Latest Adjustment
Vietnam Business & Weather Briefing (Oct 11): Reference exchange rate up VND 19, Can Tho seeks investment from Malaysia, various measures taken to boost export to Indonesia
Business Briefing
Gold rate: VND 66.1 million/tael (buying), VND 67.1 million/tael (selling).
Reference rate exchange: VND 23,451/USD
Investment news: Can Tho seeks investment from Malaysia, Quang Ngai invests in seaport infrastructure
Petrol prices: Retail prices of oil and petrol increased
Export news: Various measures taken to boost export to Indonesia
Weather Forecast
Central Vietnam is experiencing a big spell of heavy rain as a result of the ongoing cold air wave that is prompting floodwaters to swell up and submerge parts of the region.
Business Briefing
Gold rate
SJC gold bar decreased by VND 100,000 per tael, leaving the price at VND 66.1 million/tael (buying), VND 67.1 million/tael (selling).
DOJI's gold price in Hanoi is listed at VND 66.5 million/tael (buying) and VND 67.3 million/tael (selling), increased by VND 1.2 million in the buying transaction and VND 1 million in the selling transaction. In Ho Chi Minh City, DOJI's gold price increased by VND 1.1 million/tael (buying) and VND 1.05 million/tael (selling) to reach VND 66.4 million per purchasing unit and VND 67.35 million per selling unit.
Reference rate exchange
The State Bank of Vietnam set the daily reference exchange rate for the US dollar at VND 23,451/USD on October 10, up VND 19 from the last working day of the previous week (October 7). With the current trading band of +/-3 percent, the ceiling rate applied to commercial banks during the day is VND 24,154/USD, and the floor rate VND 22,748/USD.
The opening-hour rates at many commercial banks decreased. At 8:40 am, Vietcombank listed the buying rate at VND 23,710/USD and the selling rate at VND 24,020/USD, both unchanged from the end of the previous day. Meanwhile, BIDV also cut VND 5 to both rates, listing at VND 23,735/USD (buying) and the selling rate at VND 24,015/USD (selling).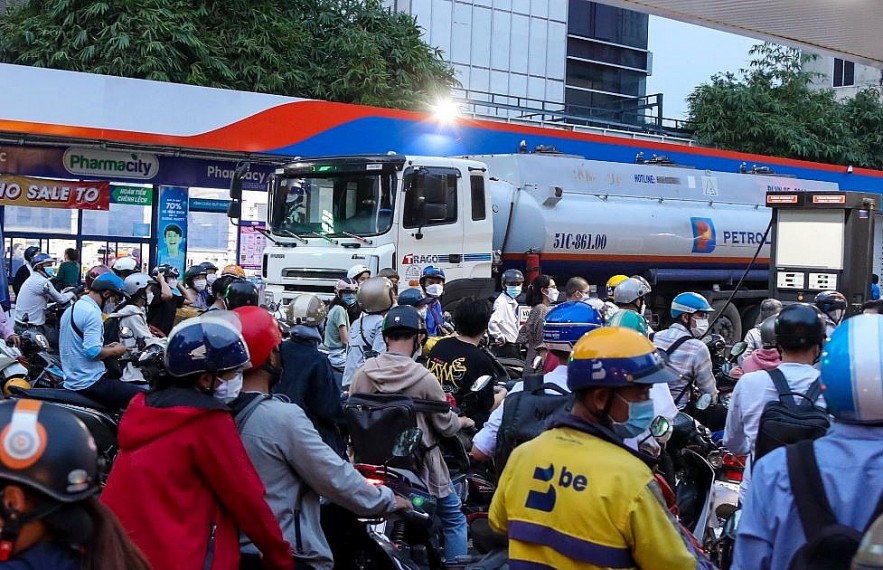 Photo: Zing
Investment news: Can Tho seeks investment from Malaysia
A delegation from the Mekong Delta city of Can Tho led by Chairman of the People's Committee Tran Viet Truong held a working session with the Vietnamese Embassy in Malaysia on October 10. Counselor Thai Phuc Thanh, head of the embassy's labor management department, said the bilateral strategic partnership is opening up investment opportunities for firms. The Vietnamese Embassy together with the Vietnam Trade Office in Malaysia is ready to offer all possible support to Vietnamese enterprises to enter Malaysia as well as call for investment and consumption of farm produce, which is a strength of Can Tho.
Chairman Truong said the visit aims to seek networking and develop trade and services via learning digital transformation experiences from Malaysian businesses to apply in Can Tho in the near future. He added that Can Tho is offering incentives and support to draw investment in agriculture. The establishment of the Mekong Delta center for farm produces manufacturing, processing, and consumption is expected to make a breakthrough for localities to build on their strength in agriculture.
First Secretary of the Vietnam Trade Office in Malaysia Tran Le Dung said Malaysia now ranks 10th among 139 countries investing in Vietnam. With 70% of farm produce being imports, Malaysia is a promising market for Vietnam. Trade Counsellor Nguyen Phu Cuong pledged to connect Malaysian investors with projects in Can Tho, especially the Mekong Delta center for farm produce manufacturing, processing, and consumption.
Quang Ngai invests in seaport infrastructure
The Department of Agriculture and Rural Development of the central coastal province of Quang Ngai has proposed the provincial People's Committee and central agencies pay more attention to investment in infrastructure at local fishing ports. The move is part of the locality's efforts to remove the "yellow card" warning imposed by the European Commission (EC) over illegal, unreported, and unregulated (IUU) fishing.
Quang Ngai counts five seaports – Sa Huynh and My A in Duc Pho town, Tinh Ky and Tinh Hoa in Quang Ngai city, and Ly Son in Ly Son district - of which Tinh Ky and Sa Huynh have been facing environmental pollution due to untreated wastewater discharged by fishing boats. Tran Le Hong Son, director of the provincial management board of seaports, said the committee has allocated funding to the construction of automatic microbiological wastewater treatment and firefighting systems at the ports.
Officials from the EC will visit Vietnam this October to check measures against IUU fishing in coastal areas, according to an official from the Ministry of Agriculture and Rural Development's Vietnam Directorate of Fisheries. The trip aims to review the country's efforts in removing the "yellow card" warning issued in 2017.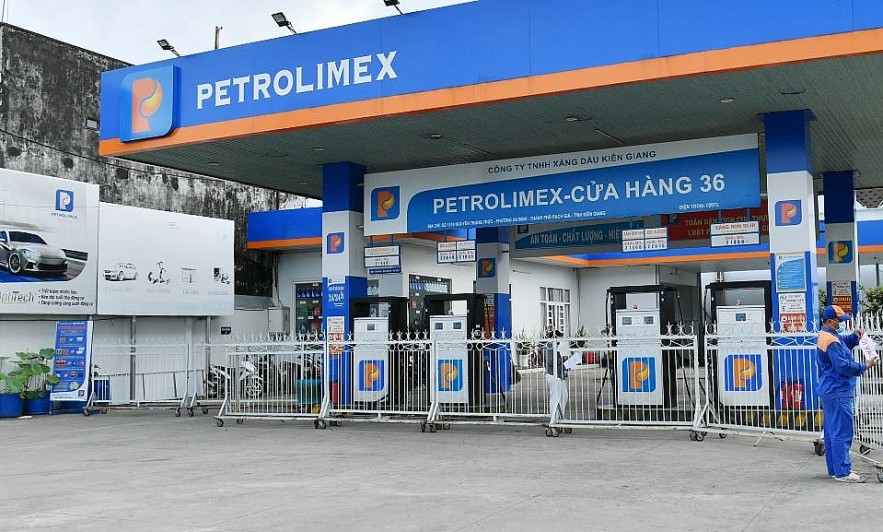 Photo: Zing
Petrol prices: Retail prices of oil and petrol increased
Retail prices of oil and petrol increased starting from 3 pm on October 11, following the latest adjustment by the Ministry of Industry and Trade, and the Ministry of Finance. Accordingly, the ceiling retail price of E5 RON92 rose by VND 560 (USD 0.02) to VND 21,290 per liter, and that of RON95 bio-fuel went up VND 560 to 22,000 per liter.
The prices of oils were also revised up, with that of diesel oil up by VND 1,960 to VND 24,160 per liter, and that of kerosene up by VND 1,140 to VND 22,820 per liter. Mazut oil's price was kept unchanged, at VND 14,909 per kg. The two ministries also determined to extract VND 200-400 per liter from the petrol prices for the petrol price stabilization fund.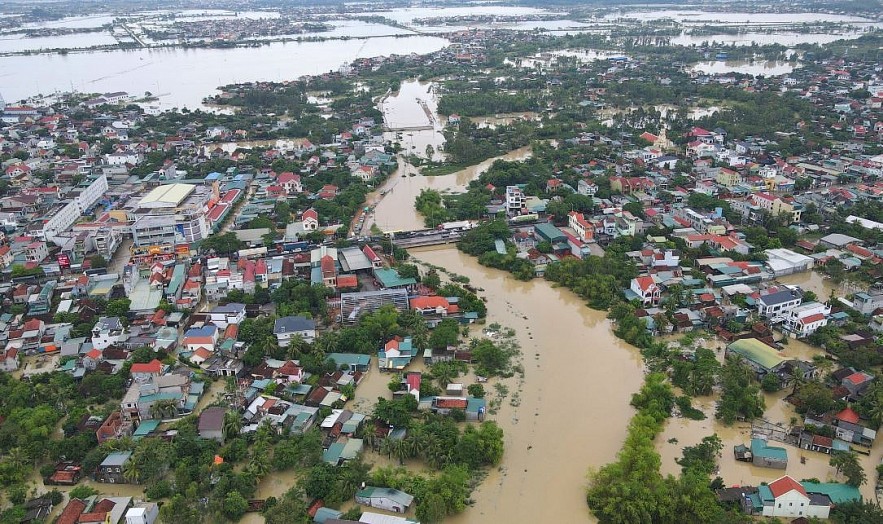 Photo: Phu Nu Online
Export news: Various measures taken to boost export to Indonesia
The Vietnamese Trade Office in Indonesia has been taking various measures to actively support Vietnamese enterprises in entering Indonesia, given that it is a protected market with many non-tariff barriers, according to Trade Counsellor Pham The Cuong.
With total population of more than 170 million, the world's fourth largest, and GDP reaching nearly 1.19 trillion USD last year, the Indonesian market is viewed as promising for Vietnamese products, he told the Vietnam News Agency, adding Indonesia and Vietnam share cultural similarities and Vietnamese goods have gained a foothold in Indonesia with rising export turnover from the regional partner. Bilateral trade grew to 11.5 billion USD last year from 6.81 billion USD in 2017. The figure hit 9.39 billion USD in the first eight months of this year, up 25.3% year on year, with Vietnam's exports surging 22.8% to 3.08 billion USD.
Yet, Vietnam goods are subject to numerous non-tariff barriers from its Southeast Asian peer, including quotas, Halal certification, Indonesian National Standard (SNI), local content requirements, and trade remedies, according to the official. Indonesia's geography, with its thousands of islands, causes relatively higher logistics costs for imports from Vietnam and the country has a similar structure of key agricultural products to Vietnam.
To boost sales to Indonesia, the office have joined hands with the Indonesian Chamber of Commerce and Industry (KADIN)'s local chapters, Indonesian retailers' and importers' associations in hosting workshops to popularise Vietnamese products in multiple sectors.
To deal with the 2-year restrictions aimed at fighting the COVID-19 pandemic, the office has accelerated trade promotion with Indonesia through virtual business matching events and consultation sessions. It has supported Vietnam's milk, cheese, and instant "pho" products to gain access to Indonesia.
Additionally, it has worked to lure Indonesian FDI into Vietnam. Since the beginning of 2022, three Indonesian companies, one of which is a cooking oil producer, have been assisted to take necessary legal steps to invest in Vietnam. A Vietnamese retailing chain is about to launch its first store in Jakarta thanks to the office's help. Attention has also been placed on helping Vietnamese exporters receive Halal certification and protecting the legitimate rights and benefits of Vietnamese businesses.
Weather Forecast
October 12, Hanoi will be cloudy and cold in the early morning and night and sunny at noon. The temperature fluctuates between 27 - 28 degrees and the average humidity is around 43 - 53%. Ho Chi Minh City is cloudy, with afternoon and evening showers and thunderstorms in some places. The temperature fluctuates between 30 - 31 degrees, the average humidity is common at 77 - 80%.
Heavy rain is forecast to continue to pour down in the central region on October 11 which will cause water levels in regional rivers to rise above alert level 2. Though rain will let up on October 12, a new spell of heavy rain is anticipated to hit the region again on October 13-15. Weather experts warned the region about a high risk of flash floods, landslides, and severe flooding on a large scale.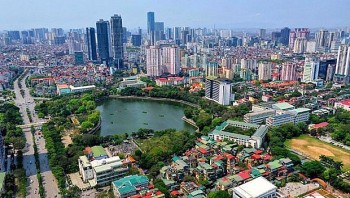 National
Vietnam News Today (Jan. 29): Quang Ninh: Cross-border trading with China resumed after Tet; Hanoi in the world's top three culinary destinations: Tripadvisor; Intertwined opportunities, challenges for Vietnam's economy in 2023; Supermarkets, traditonal markets gradually resume normal operations amid abundant supply.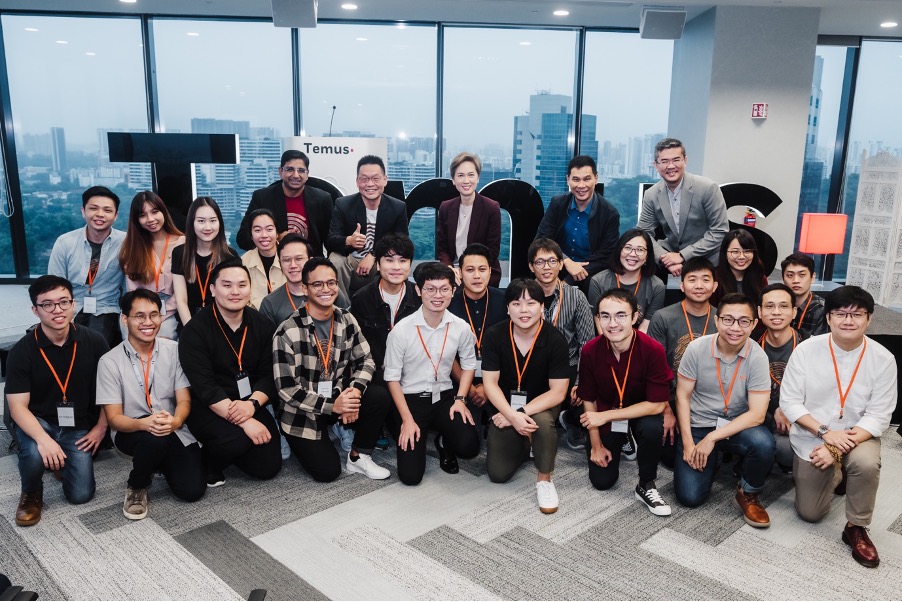 Economy
Singapore's Minister for Communications and Information Mrs Josephine Teo officiated the launch of Temus' Step IT Up programme, supported by Infocomm Media Development Authority's (IMDA) under Techskills Accelerator (TeSA) initiative, for public sector agencies and private companies to jointly 'place and train' people for tech roles in under five months.
January 26, 2023 | 14:00