Vietnam Business & Weather Briefing (Oct 10): Automobile Market Recovers Well
Vietnam Business & Weather Briefing (Oct 10): Bamboo Airways expands fleet with new Airbus aircraft, reference exchange rate up VND 10 at week's beginning
Business Briefing
Gold rate: VND 65.5 million/tael (buying) - VND 66.52 million/tael (selling)
Reference exchange rate: VND 23,432/USD
Market news: Vietnamese automobile market recovers well
Aviation news: Bamboo Airways expands fleet with new Airbus aircraft
Weather Forecast
Most regions will enjoy a cool weather with scattered rain and thunderstorms.
Business Briefing
Gold rate
SJC gold price in Hanoi and Da Nang area is VND 65.5 million/tael (buying) and VND 66.52 million/tael (selling). In Ho Chi Minh City, SJC gold is still bought at the same level as in Hanoi and Da Nang but sold for VND 20,000 less. The price of Phu Quy SJC gold is VND 65.65 million/tael (buying) and VND 66.55 million/tael (selling).
DOJI gold prices in Hanoi and Ho Chi Minh City are listed at VND 65.3 million/tael (buying) and VND 66.3 million/tael (selling).
Reference exchange rate
The State Bank of Vietnam set the daily reference exchange rate for the US dollar at VND 23,432/USD on October 10, up VND 10 from the last working day of the previous week (October 7). With the current trading band of +/-3 percent, the ceiling rate applied to commercial banks during the day is VND 24,135/USD, and the floor rate VND 22,729/USD.
The opening-hour rates at many commercial banks increased. At 8:45 am, Vietcombank listed the buying rate at VND 23,710/USD and the selling rate at VND 24,020/USD, both up VND 5 from the end of October 7. Similarly, BIDV also added VND 5 to both rates, listing at VND 23,740/USD (buying) and the selling rate at VND 24,020/USD (selling).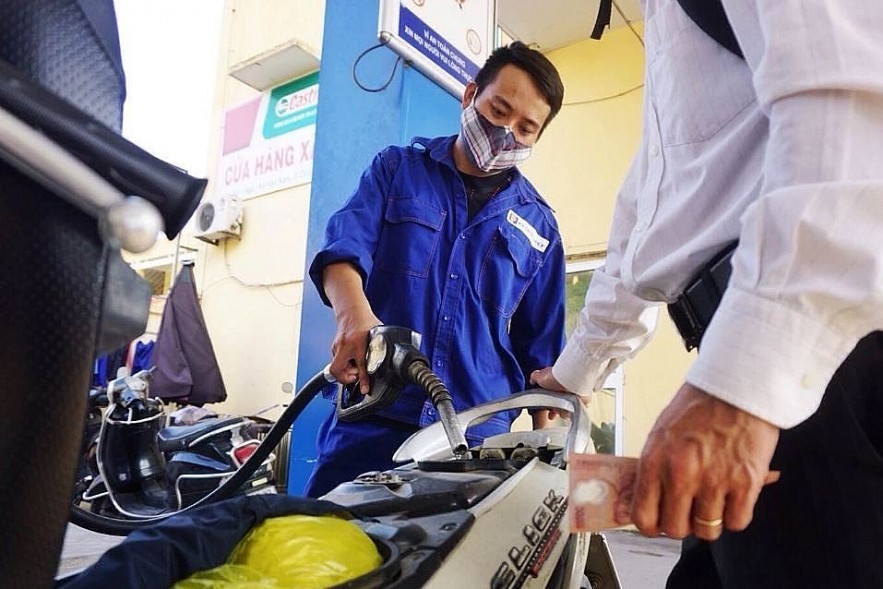 Photo: Zing
Market news: Vietnamese automobile market recovers well
While the prices of some car models, including imports, have been slashed in the year-end sale season, other models are selling at higher prices because of a supply shortage. Subaru Forester has had the sharpest price decrease. The price of a 2.0i-L decreased by VND 249 million from VND 1.128 billion to VND 879 million in the first week of October.
A price reduction of VND200 million was applied to 2.0i-S EyeSight. The price is VND 1.088 billion instead of VND 1.288 billion, effective until October 31. The D-segment sedan from the German manufacturer Volkswagen Passat has seen prices decreasing sharply by up to VND 200 million, according to Vietnamnet.
Volkswagen Passat entered the Vietnamese market in 2016 with prices of VND1.266-1.48 billion. It has had to compete with Toyota Camry, Honda Accord, and Mazda6 cars in the same market segment. However, sales are still far below the Japanese brands. Volkswagen Passat has ceased distribution in the country. Because of high inventory, sales agents have had to lower prices to clear stock.
In the first week of October Honda CR-V saw a price reduction of VND 40-70 million to the E-version, while a cut of VND 70-90 million was applied to the L-version. Meanwhile, other models are becoming more expensive because of a supply shortage. Analysts believe that the supply of car parts for assembling and manufacturing will only become stable the following year. Currently, auto manufacturers are relying on Chinese supply sources, while China still has not fully reopened its door. Meanwhile, logistics costs have increased sharply, which has forced manufacturers to adjust selling prices.
Toyota Vietnam has increased the price by VND96 million for Land Cruiser LC300. The luxury full-size SUV has a new selling price of VND 4.196 billion, while the pearl white version is VND 4.207 billion, applied since early October. This is the second time the manufacturer has raised the price of the Toyota Land Cruiser LC300. An increase of VND40 million was announced in May.
The prices of cars distributed by Thaco in Vietnam, such as Kia, Mazda, and Peugeot, have also been raised. Kia Morning, Soluto, K3, and Carnival has seen prices increase by VND5-40 million. A modest increase of VND5 billion was also plied to the Kia K5 2.0 Luxury. According to the Vietnam Automobile Manufacturer Association (VAMA), 30,846 cars were sold in August.
Photo: Zing
Aviation news: Bamboo Airways expands fleet with new Airbus aircraft
A brand new Airbus A321NEO ACF landed at Noi Bai international airport in Hanoi on October 8, becoming the 30th plane of Bamboo Airways' fleet. It is the latest in Airbus' narrow-body A320 family, featuring the longest fuselage in its class and providing comfort for all passengers on board. Bamboo Airways has changed the design of its passenger compartment by reducing the number of seats from 240 to 223.
With its new member, the carrier officially operates the maximum fleet approved by the government, with three wide-body airplanes from Boeing, 22 narrow-body aircraft from Airbus, and five regional jets from Embraer. Bamboo Airways Chairman Nguyen Ngoc Trong said the fleet expansion is a priority of the airline to expand its flight networks to countries in Europe, Australia, Northeast Asia, and the US, according to VNA.
Currently, Bamboo Airways operates a wide domestic flight network connecting with 21 out of 22 airports in Vietnam, and an international network with connections to key airports in Asia, Europe, and Australia. Since the beginning of 2022, during peak periods, its average occupancy rate has remained above 90% for both networks.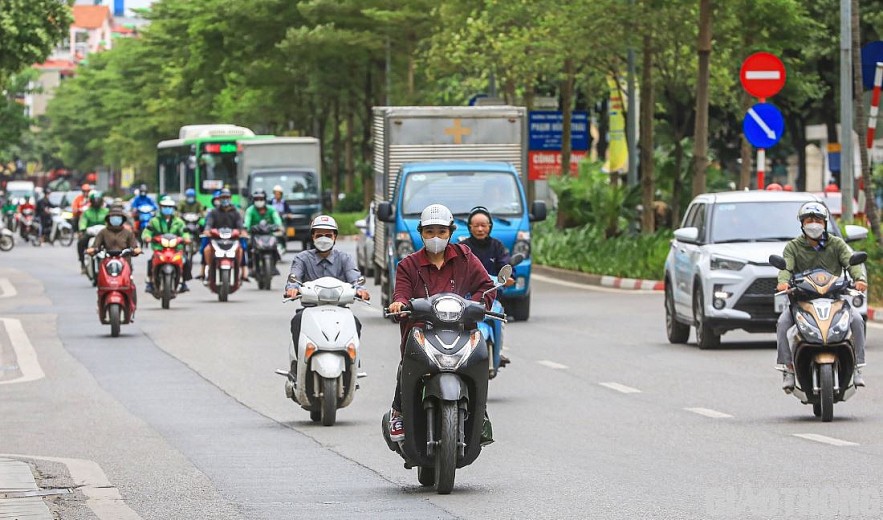 Photo: Bao Giao Thong
Weather Forecast
From the night of October 10 to October 11: Hanoi will have a clear sky with slight sunlight during the day and no rain at night. The lowest temperature is from 18 to 20 Celcius degrees. The highest temperature is from 26 to 28 Celcius degrees.
The Northwest will be cold at night and early in the morning. The lowest temperature is from 16 to 19, the highest temperature is from 26 to 29 degrees. In the Northeast, the lowest temperature is from 17 to 20 degrees and the highest temperature is from 25 to 28 degrees.
The Central Highlands region will be cloudy with scattered showers and thunderstorms. Meanwhile, the South will have thunderstorms during the night with a possibility of tornadoes, lightning, and strong gusts of wind.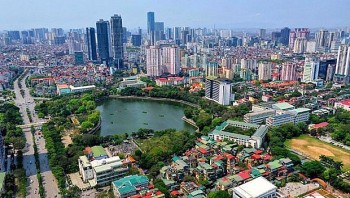 National
Vietnam News Today (Jan. 29): Quang Ninh: Cross-border trading with China resumed after Tet; Hanoi in the world's top three culinary destinations: Tripadvisor; Intertwined opportunities, challenges for Vietnam's economy in 2023; Supermarkets, traditonal markets gradually resume normal operations amid abundant supply.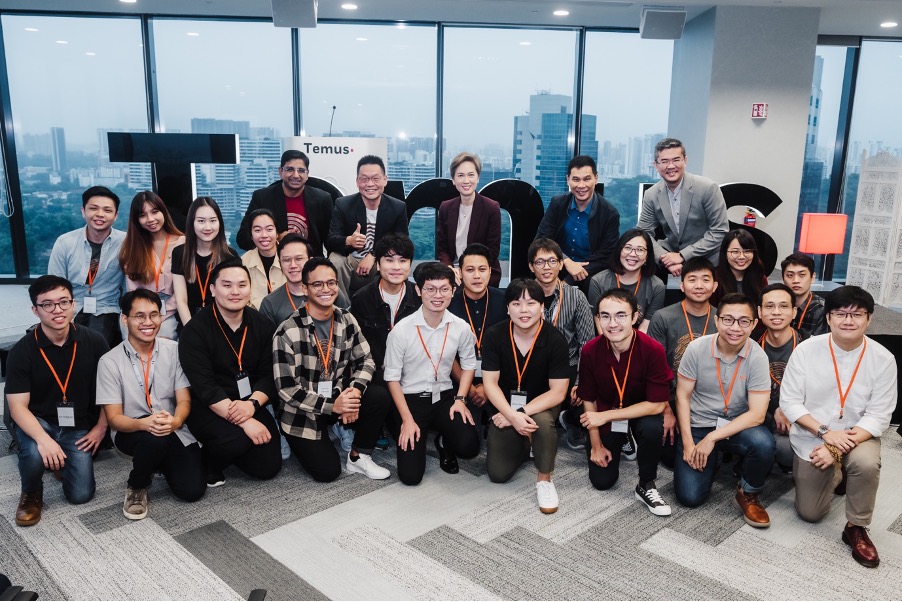 Economy
Singapore's Minister for Communications and Information Mrs Josephine Teo officiated the launch of Temus' Step IT Up programme, supported by Infocomm Media Development Authority's (IMDA) under Techskills Accelerator (TeSA) initiative, for public sector agencies and private companies to jointly 'place and train' people for tech roles in under five months.
January 26, 2023 | 14:00