Vietnam Business & Weather Briefing (Oct 28): Reference exchange rate kept unchanged
Vietnam Business & Weather Briefing (Oct 28): Vietnam-RoK investment partnership thrives over three decades, Vietnam's aquatic product exports rake in USD 9.39 bln in 10 months.
Business Briefing
Reference exchange rate: VND 23,693/USD
Export news: Vietnam's aquatic product exports rake in USD 9.39 bln in 10 months
Investment news: Vietnam-RoK investment partnership thrives over three decades
Weather Forecast
Hanoi will be cloudy with scattered rain. Ho Chi Minh City, meanwhile, will have no rain during the daytime
Business Briefing
Reference exchange rate
The State Bank of Vietnam set the daily reference exchange rate for the US dollar at VND 23,693/USD on October 28, unchanged from the previous day. With the current trading band of +/- 5%, the ceiling rate applied to commercial banks during the day is VND 24,877/USD, and the floor rate VND 22,509/USD.
The opening-hour rates at commercial banks stayed stable. At 8:30 am, BIDV listed the buying rate at VND 24,597/USD and the selling rate at VND 24,877/USD, both unchanged from the end of October 27. Meanwhile, Vietcombank cut both rates by VND 7, listing at VND 24,560/USD (buying) and the selling rate at VND 24,870/USD (selling).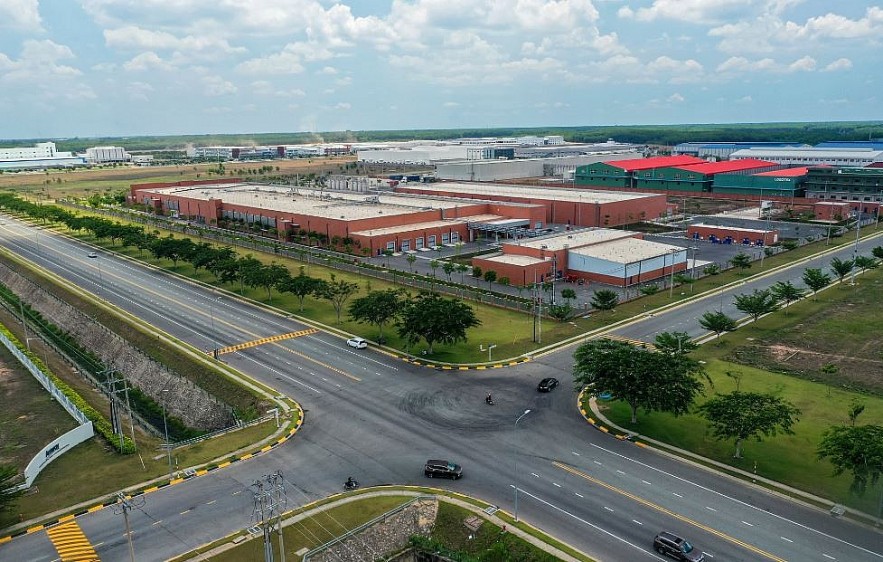 Photo: Zing News
Banking news: Bank rate hikes affect businesses in dire need of capital for production
Despite banks moving to raise interest rates which has caused numerous difficulties for businesses, the move could be viewed as a necessary step toward maintaining the stability of the forex market and ensuring anti-inflation requirements. This assessment was made by Hoang Van Cuong, a member of the National Assembly (NA)'s Finance and Budget Committee, in an exclusive interview granted to Radio the Voice of Vietnam (VOV) reporter.
As of October 25, the State Bank of Vietnam (SBV) continued to raise its operating interest rate by 1%, thereby leading to other domestic commercial banks moving to also raise their ceiling deposit interest rates and lending rates. Cuong pointed out that the decision has certainly exerted a significant impact on local firms that are in dire need of capital sources to bounce back in the post-Covid-19 pandemic period.
"The bank's decision is part of efforts to ensure the smooth management between the exchange rate and interest rates which would minimize the impact of global currency fluctuations and help to maintain anti-inflation requirements, similar to the actions of other countries around the world," said Cuong.
However, he went on to say the move could reduce businesses' chance to access bank loans for production. "Businesses have just resumed production for several months and they need time and loans to keep work up and running. Therefore, high lending rates could impact business recovery efforts and lead to the risk of production stagnation," explained Cuong. Given the current context, Cuong said it is still necessary to use fiscal tools such as tax extension and tax deferrals as well as interest rate compensation to support businesses.
According to the legislator, an advantage of the economy at present is that Vietnam is maintaining a relatively low ratio of public debt to GDP at about 43-44% compared to the allowed ceiling of 60%. Thus, there is still room to use more overspending, meaning businesses have the chance to get assistance. Vietnam is implementing a socio-economic development and recovery program, including a 2% interest rate support package for loans mainly for prioritized groups which, Cuong said, would help businesses to reduce the burden of escalating interest rates.
With regard to solutions to stabilize the macroeconomy, he emphasized the need to curb inflation and exchange rate due to the depreciation of currencies hindering investors seeking to inject money into the country, thereby affecting economic growth and development. The legislator also admitted that it is difficult to say whether interest rates will increase again or begin to fall because this completely depends on the law of supply and demand in the market.
"We cannot keep the price of our currency unchanged, while another currency appreciates. We have to accept that the Vietnamese dong may have to depreciate at some point, but if the domestic currency depreciates much, it will certainly affect investors and people," Cuong analyzed.
In addition, the inflation rate should also be accepted at a certain level in the context of the world's rising inflation to balance import and export activities. In his opinion, if the inflation rate is too high, it will immediately affect people's lives as well as business production. "Vietnam has succeeded in managing its monetary and financial policy over the past two years, and I do hope the central bank's recent decisions will not cause any shock to the economy," he confided.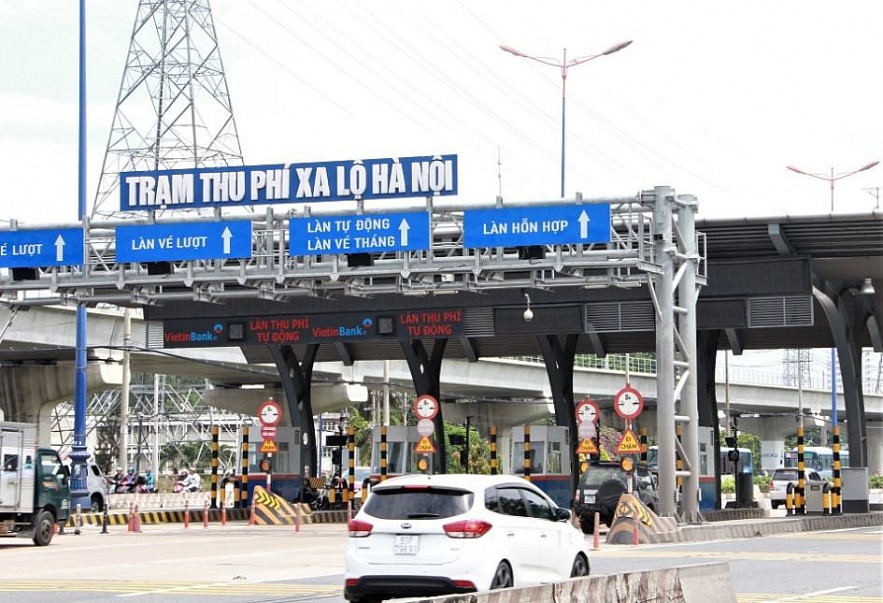 Photo: Zing News
Export news: Vietnam's aquatic product exports rake in USD 9.39 bln in 10 months
Vietnam's aquatic product exports reached USD 900 million in October, lifting the country's total export turnover in the first ten months of 2022 to USD 9.39 billion, a sharp increase of 32.7% compared to the same period of 2021. The export of tra fish raked in USD 183 million, raising the ten-month export value to USD 2.06 billion, up 76.5 % from the same period last year, according to the Institute of Policy and Strategy for Agriculture and Rural Development under the Ministry of Agriculture and Rural Development.
Meanwhile, shrimp exports fetched USD 444 million in October, bringing the ten-month value to USD 3.84 billion and up 20.3% year on year. The top three import markets of Vietnam, including the US, Japan, and China, accounted for 50.1% of the Southeast Asian nation's total aquatic product export value in the first nine months.
Vietnam's aquatic product export value increased in almost markets, excluding Russia which saw a decrease of 11% in the first nine months of this year. The country witnessed the highest growth, at 85.2%, in exports to China.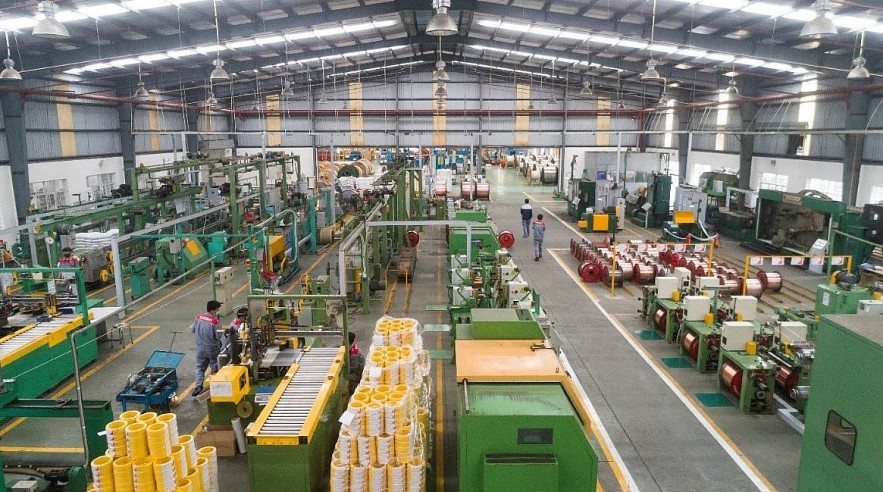 Photo: Zing News
Investment news: Vietnam-RoK investment partnership thrives over three decades
Since the Republic of Korea (RoK) started to invest in Vietnam in the 1990s, especially since the two countries set up their bilateral diplomatic relations in 2009, the country has become an important investor of Vietnam with capital rising year after year. According to the Ministry of Planning and Investment (MPI), the cumulative registered FDI from the RoK in the period from 1988 – when the first Law on Foreign Investment of Vietnam was put in force - to September 2022 amounted to more than 80.5 billion USD with more than 9,400 valid projects, making the RoK the biggest investor in Vietnam so far.
Since the Vietnam – Korea Free Trade Agreement (VKFTA) officially came into effect in 2015, the RoK's registered FDI into Vietnam almost doubled. A milestone was seen in 2014 when the RoK became the largest investor in Vietnam with a total registered capital of USD 7.32 billion. Statistics of the Ministry of Planning and Investment showed that the registered FDI from the RoK hit a record of 8.49 billion USD in 2017 but slowed down to USD 7.2 billion in 2018 and USD 7.57 billion in 2019.
Due to the impacts of the Covid-19 pandemic, the FDI from the RoK dropped to USD 3.95 billion in 2020 but bounced back to USD 4.95 billion in 2021. From January to September this year, the RoK registered USD 3.8 billion of FDI in Vietnam, a drop of 2.38% against the same period last year. Although ranking second in terms of registered FDI value in the January-September period after Singapore, the RoK was the partner with the highest number of investors who showed interest and made new investment decisions in Vietnam in the period, the ministry's report revealed.
The RoK is becoming an increasingly important investor in Vietnam, not only because of its huge capital value but also the compatibility of the investment with Vietnam's FDI attraction policies. The presence of Korean enterprises in most of the economic sectors in Vietnam was contributing significantly to the country's economic restructuring, export growth, and job creation. According to the MPI's Foreign Investment Agency, Korean investment was mainly poured into the processing and manufacturing industry (74% as of November 20, 2021) thanks to the heavy investment of high-profile investors such as Samsung, LG, Hyundai, and Posco, followed by the real estate business (13.1%) and construction (3.8%).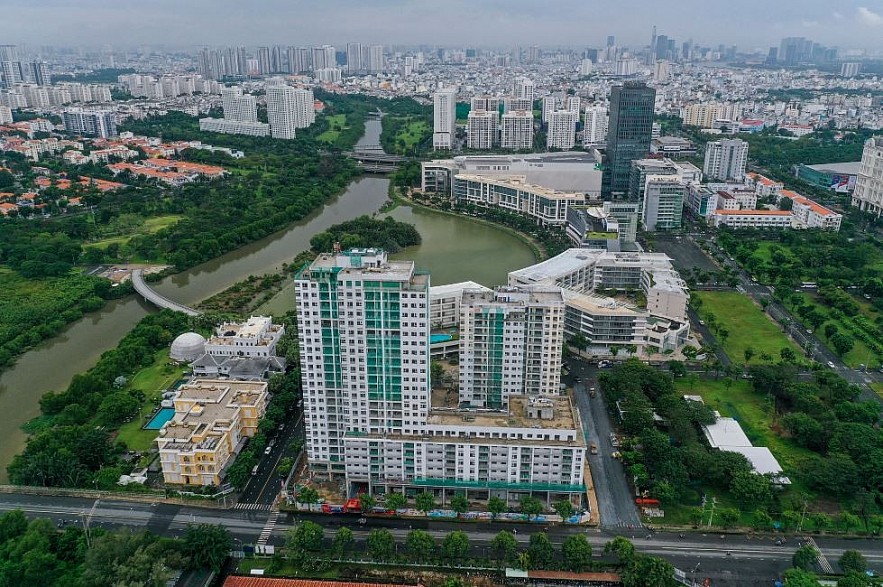 Photo: Zing News
Weather Forecast
October 29: Hanoi will be cloudy with scattered rain. It will be cold early in the morning, with fog in some places. The temperature will fluctuate between 30 - 32 Celcius degrees.
Ho Chi Minh City will be cloudy, and sunny, during the daytime. The temperature fluctuates between 32 - 34 Celcius degrees, the average humidity is common at 60 - 69%.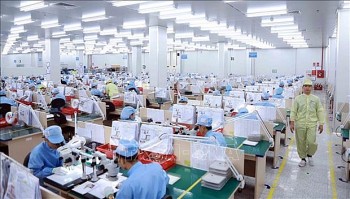 National
Vietnam News Today (Jan. 26): Vietnam - important partner of RoK; HCM City maintains growth momentum, reaps successes in 2022; Vietnam's tourism forecast to strongly rebound in five years; Many localities attract a large number of visitors during Tet.