Vietnam Business & Weather Briefing (Sep 10): Vietnam eyes FDI attraction opportunities
Vietnam Business & Weather Briefing (Sep 10): Domestic firms show strong capacity in making use of CPTPP, Agribank has ratings upgraded by Moody's
Business Briefing
Gold rate: VND 66.05 million/tael (buying) - VND 66.9 million/tael (selling)
Investment news: Vietnam eyes FDI attraction opportunities
Business news: Domestic firms show strong capacity in making use of CPTPP
Banking news: Agribank has ratings upgraded by Moody's
Weather Forecast
Rain is forecasted in Hanoi and Ho Chi Minh City tomorrow's afternoon
Business Briefing
Gold rate
As of 9 am on September 10, the gold price was listed by DOJI Group at VND 66.05 million/tael (buying), VND 66.9 million/tael (selling). Compared to the opening session of the previous session (September 9), the gold price at DOJI increased by VND 50,000 per tael in the buying transaction and VND 100,000/tael in the selling transaction.
Meanwhile, Saigon SJC listed the gold price at VND 66.15 million/tael (selling) and VND 66.95 million/tael (buying). Compared to the opening session of the previous session, the gold price at Saigon SJC increased by VND 50,000/tael in both buying and selling transactions.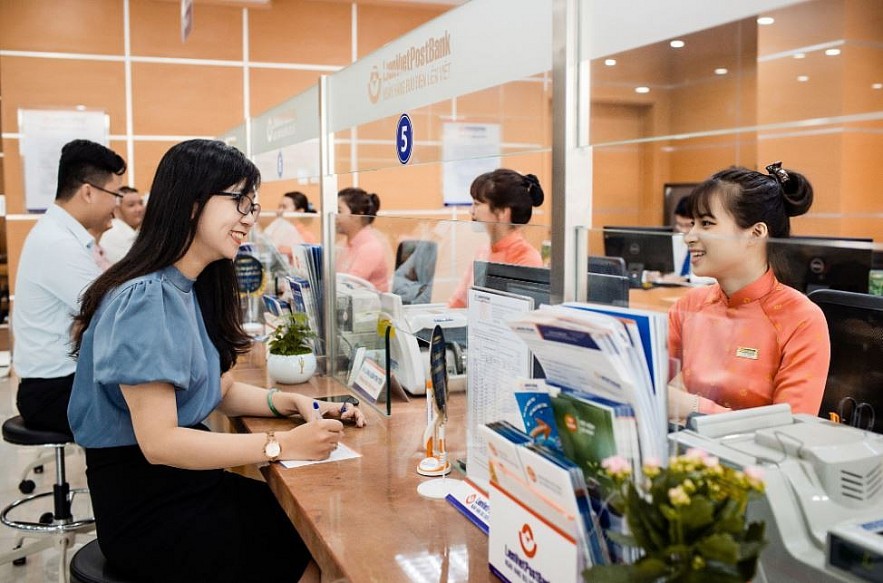 Photo: CafeF
Investment news: Vietnam eyes FDI attraction opportunities
Many large firms have shown their interest in Vietnam, and the country is looking at its chances to welcome large-scale foreign direct investment (FDI) inflows. A delegation of 25 member companies of the Automotive Component Manufacturers Association of India (ACMA) has paid a business trip to Vietnam to explore the country's investment and business opportunities. ACMA groups 800 makers of auto parts and components that contribute more than 85% to the revenue of the Indian auto industry.
Yuvraj Kapuria, President of YBLF - a member of ACMA, said that ACMA wants to cooperate with businesses in the Vietnamese automobile industry to jointly explore new markets through all forms of cooperation. Recently, Yerkin Tatishhev, founder and chairman of Kusto Group, also visited Vietnam after a three-year hiatus due to the Covid-19 pandemic. Following a 10-day trip with many meetings with Vietnamese officials and businesspeople, Tatishhev plans to expand investment in Vietnam, after having invested more than USD 1 billion in 10 projects in Vietnam over the past 15 years.
Kusto Group's two fields of interest are social housing and infrastructure projects. Kusto Group is likely to invest up to hundreds of millions of USD in Vietnam in the near future if projects meet the group's criteria and business philosophy.
The southern province of Binh Duong was among the places Tatishhev visited to look for investment opportunities. A few days ago, Robert Wu, Chairman, and CEO of Sharp Corporation (Japan), also paid a visit to this locality. Wu said that his firm will continue to expand production and business facilities in the southern industrial hub. He noted that Vietnam's economy is expected to accelerate after the pandemic, while the Vietnamese government is also giving more incentives to foreign businesses.
SK Group, a company from the Republic of Korea (RoK) - has even bigger ambitions in the Vietnamese market. During an online exchange with Minister of Planning and Investment Nguyen Chi Dung and Minister of Industry and Trade Nguyen Hong Dien in mid-August, Chey Tae-won, Chairman of SK Group, said the group is considering conditions to invest in hydrogen projects in the Mekong Delta and high-tech projects using clean energy in Vietnam.
As the second largest corporation in the RoK, SK Group has inked many large investment deals in Vietnam, including pouring 470 million USD to buy a 9.4% stake in Masan Group, 1 billion USD to get a 6% stake in Vingroup, and 340 million USD into TheCrownX. According to some sources, it is most likely that SK will inject capital into the Pharmacity drugstore network in Vietnam.
Deputy Director of the Department of Foreign Investment under the Ministry of Planning and Investment Nguyen Anh Tuan attributed the results to Vietnam's good control of the COVID-19 pandemic, its advantages in terms of human resources and domestic market, and the determination to improve the investment and business environment. However, Minister of Planning and Investment Nguyen Chi Dung said Vietnam needs to do more to tap FDI opportunities, including designing a proper response policy and preparing land, resources, personnel, and infrastructure.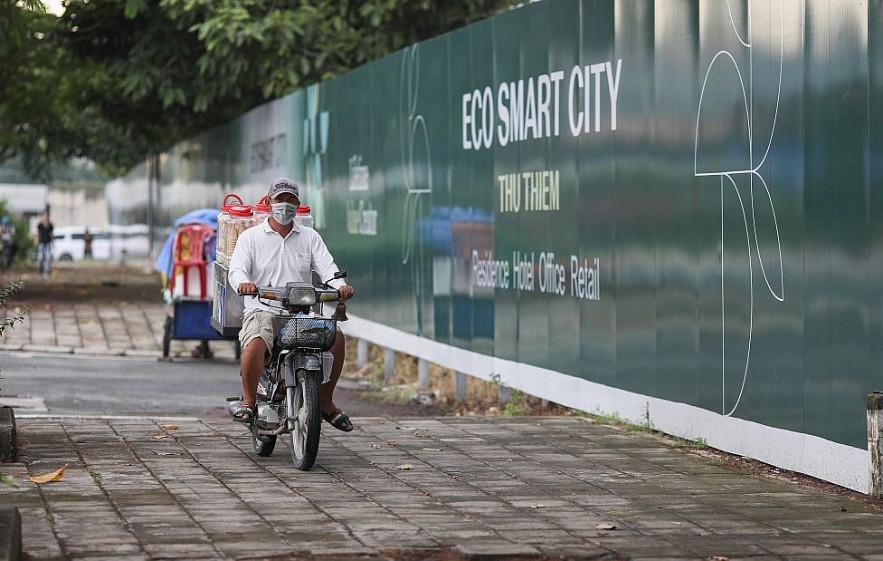 Photo: Zing
Business news: Domestic firms show strong capacity in making use of CPTPP
Over three years since the Comprehensive and Progressive Agreement for Trans-Pacific Partnership (CPTPP) took effect, Vietnam's exports to member economies, especially Canada, Mexico, and Peru have significantly increased, showing the high adaptation capacity of domestic firms, according to VNA.
Statistics showed that last year, Vietnam enjoyed growth in exports to all CPTPP markets, including Singapore, Malaysia, Japan, Australia, Canada, Mexico, and Chile. In the first seven months of this year, the figure reached USD 31.47 billion, up 21.43% year on year, accounting for 14.48% of the country's total export revenue in the period.
According to To Hoai Nam, Vice President and Secretary-General of the Vietnam Association of Small and Medium Enterprises, over the past three years, Vietnamese firms have shown their strong capacity to adapt to the new normal situation and make full use of CPTPP to increase their exports. However, he stressed the need for domestic businesses to be more active in thoroughly studying the market, consumers' culture as well as the standards and technical barriers of the CPTPP economies, especially regulations on origin, while improving their products' quality by investing more in production technologies.
Tran Thanh Hai, Deputy Director of the Import-Export Department under the Ministry of Industry and Trade, said that the ministry has launched a support program to help businesses take advantage of free trade agreements, including the CPTPP. In addition, the ministry will continue to popularise commitments as well as rules related to origin, he said. Hai said that the ministry will also strengthen export promotion activities on the digital platform while supporting enterprises to avoid the risk of being imposed trade remedies when exporting goods to CPTPP markets.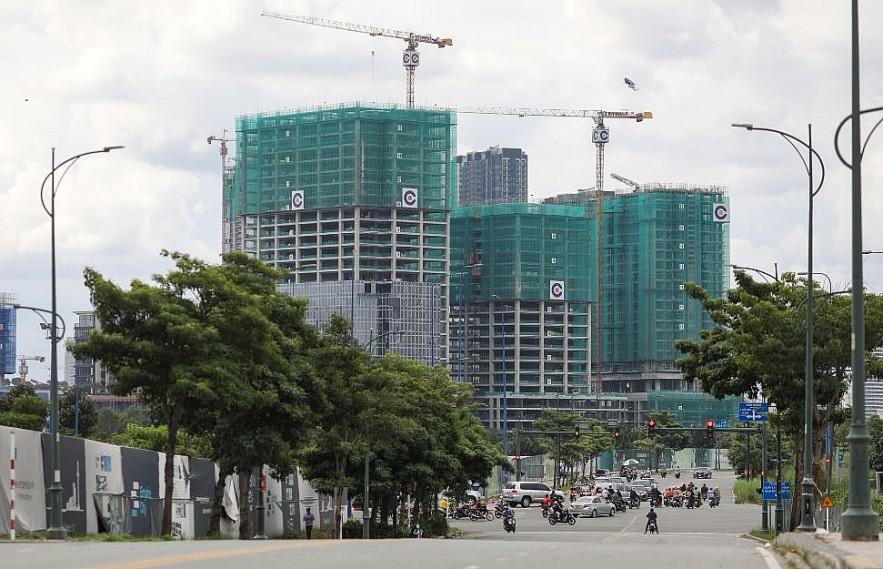 Photo: Zing
Banking news: Agribank has ratings upgraded by Moody's
Credit rating agency Moody's has upgraded the long-term local and foreign currency deposit and issuer ratings of the Vietnam Bank for Agriculture and Rural Development (Agribank) to Ba2 from Ba3, and changed the outlook to stable. Agribank is now the largest Vietnamese bank in terms of capital mobilization market share and the second biggest in assets. It is a key player in investment in agriculture, farmers, and rural areas where loans account for nearly 70% of the total.
As of June 30, 2022, its total assets had reached VND 1.77 quadrillion (USD 76.2 billion), while the combined capital hit VND 1.62 quadrillion and the total outstanding loans were valued at VND 1.39 quadrillion. Recently, it launched the Agribank Digital model to bring more conveniences to clients.
On September 6, Moody's also upgraded Vietnam's long-term issuer and senior unsecured ratings to Ba2 from Ba3. Amid complicated developments in the world in the past eight months, Vietnam is the only one in Asia-Pacific and one of the four countries globally to have ratings upgraded by Moody's since early this year. According to the Finance Ministry, the upgrade to Ba2 reflects the assessment by Moody's that Vietnam's economy has greater resilience to external macroeconomic shocks that are indicative of improved policy effectiveness.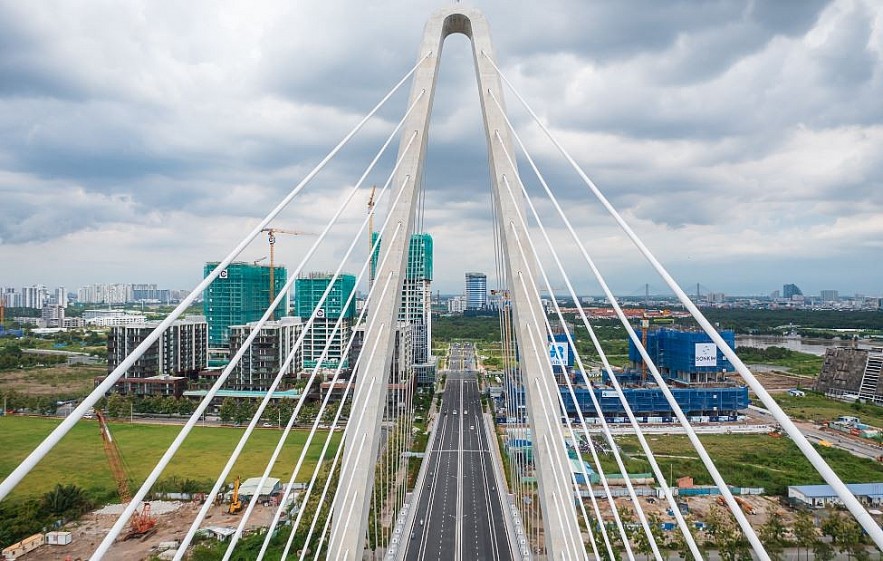 Photo: Zing
Weather Forecast
September 11: In the morning, Hanoi will have scattered showers and thunderstorms. In the afternoon, it will be cloudy and sunny with occasional rain. During thunderstorms, there is a possibility of tornadoes, lightning, and strong wind. Daytime temperatures fluctuate between 31 - 32 Celcius degrees.
In Ho Chi Minh City, cloudy and windy weather will remain for most of the day. Rain may appear in the late afternoon. Daytime temperature is predicted at 30-31 Celcius degrees, average humidity ranges from 81 to 88%.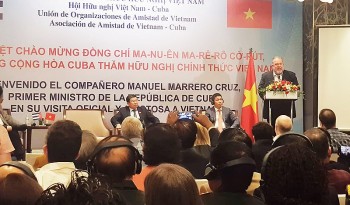 Friendship
Cuban Prime Minister Manuel Marrero Cruz met representatives from the Vietnam-Cuba Friendship Association in Hanoi on September 30, as part of his visit to Vietnam from September 28 to October 2.