Vietnam consecutively reaches top 10 for tourism in 2019
In 2019, Vietnam has repeatedly entered the top 10 in tourism and destinations voted by prestigious magazines. Even in some rankings, Vietnam's landmarks surpassed famous cities such as Barcelona, Tokyo, Paris.    
Top 10 hot destinations for US tourists
Ninh Binh, Vietnam. Photo: Efired / shutterstock.com
The US Tour Operators Association (USTOA), in January 2019, rated Vietnam as one of the 10 most attractive destinations for US travelers. Topping the list is Italy, second is Iceland, Vietnam is fourth in this listing.
The following countries are Australia, France, Spain, Colombia, Cambodia and Portugal. Thus, in Asia, Vietnam is second only to Japan in terms of attractiveness to US tourists.
The ranking was based on a recent survey conducted by Price Waterhouse Coopers of tour operator members of the USTOA.
Vietnam has also entered the list of the top 10 off-the-beaten path or emerging destinations by USTOA members.
Top ten best country for expats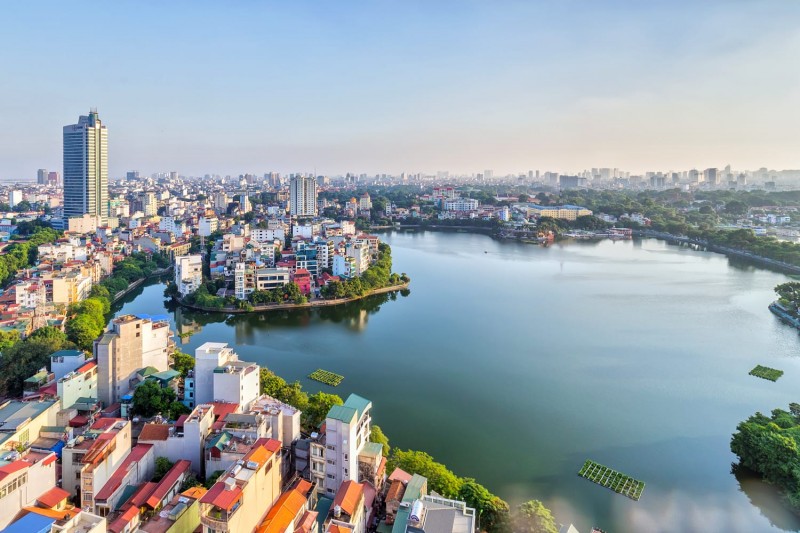 Hanoi, Vietnam. Photo: Huy Thoai / shutterstock.com
Vietnam is the tenth best country for expatriate to live, work and raise a family, according to a survey by HSBC published in July 2019.
The top three spots are Switzerland, Singapore, and Canada.
The annual survey gathered data from 18,059 overseas workers in 163 locations, and broke the findings into three sub-categories, namely living, career opportunity, and family life.
Respondents highly appreciates Vietnam for its living fulfillment, ease of settling in, economic stability, and work/ life balance. The country also won the expat's hearts for cultural, open and welcoming community, disposable income, allowing foreign workers to reach career potential and ease to make friends.
Vietnam ranked 10th among top 20 countries to visit in 2020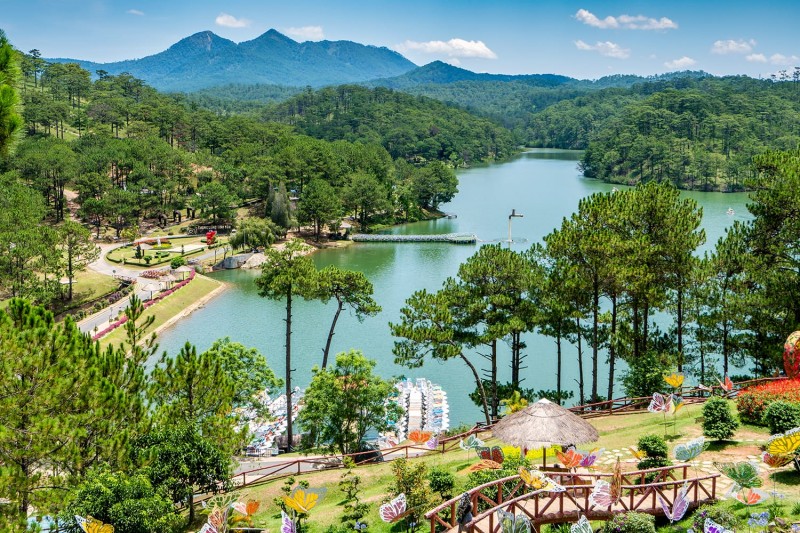 Da Lat, Lam Dong province, Vietnam. Photo: Tonkinphotography / shutterstock.com
Vietnam was ranked 10th among the top 20 countries to visit in 2020 by the Conde Nast Traveler – a prestigious travel magazine.
Many other Southeast Asian countries were included in the list with Indonesia taking the first position, followed by Thailand.
The Philippines and Cambodia came at the 8th and 19th respectively.
The results were based on the choices of more than 600,000 readers across the globe submitting their responses and rating their recent travel experiences of the world's countries, cities, islands, hotels, resorts, cruise lines, airlines and airports.
Vietnam jumps four places in WEF tourism competitiveness ranking
Vietnam ranks 63rd among 140 countries and territories in the Travel & Tourism Competitiveness Index (TTCI) 2019, jumping up four places compared to the latest 2017 ranking.
Released by the World Economic Forum (WEF) every two years since 2007, the TTCI 2019 analysed 140 economies and scores each according to their performance on the following six pillars – Air transport infrastructure, ICT readiness, Price competitiveness, International openness, Travel & tourism prioritisation, and Safety and Security.
When it comes to price competitiveness, Vietnam ranks 22nd, rising 13 places while in terms of air transport infrastructure, the country has improved by 11 places, growing to 50th from 61st.
According to the Vietnam National Administration of Tourism Administration (VNAT), an estimated 18 million foreign visitors came to Vietnam in 2019, up more than 16 percent from the figure of 2018. The average growth of tourists in the three consecutive years from 2016 was 22 percent a year, putting Vietnam among the 10 countries with highest tourism growth in the world.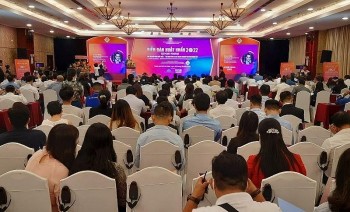 Focus
Vietnam News Today (Dec. 9): Vietnam - Singapore innovation centre helps firms transform production; HCM City among most searched destinations by travelers; Vietnamese digital technology industry's revenue estimated at 148 billion USD in 2022; Two Vietnamese films up for consideration at Oscars.