Vietnam, Cuba to strengthen ICT collaboration
The governments of Vietnam and Cuba have agreed to strengthen cooperation on communications, IT and cybersecurity.
During a meeting with Cuba's minister of communications Jorge Luis Perdomo Di-Lella, Vietnam's minister of information and communications Nguyen Manh Hung pledged its continuing support for Cuba's goal of developing the nation's ICT capabilities, the ministry revealed.
Vietnam's telecoms ministry plans to share experience in areas including network security, 4G development and ICT legislative frameworks.
The Cuban government is planning to soon issue a decree governing security within the ICT industry, and is seeking input on its contents.
PM Nguyen Xuan Phuc receives the Cuban delegation
During the Cuban delegation's visit, Vietnam's Prime Minister Nguyen Xuan Phuc also tasked the ministry with directing enterprises to study the possibility of boosting ICT trade in in Cuba.
Vietnam and Cuba have been collaborating on telecommunications and IT development for several years. Last year, the two governments signed an agreement to expand this cooperation to cover areas including the sharing of information on policies, legal frameworks and vocational training.
VNF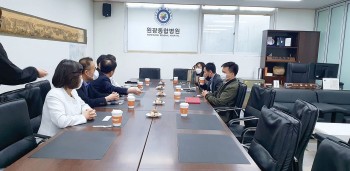 Overseas Vietnamese
A meeting was organized at the Wonkwang Hospital on the provision of medical support for the Vietnamese community in Korea in accordance with the signed cooperation agreement.