Vietnam, Czech Republic Intensify Scope of Partnerships in Automobile Industry
Vietnam and Czech Republic seek ways to boost cooperation in auto manufacturing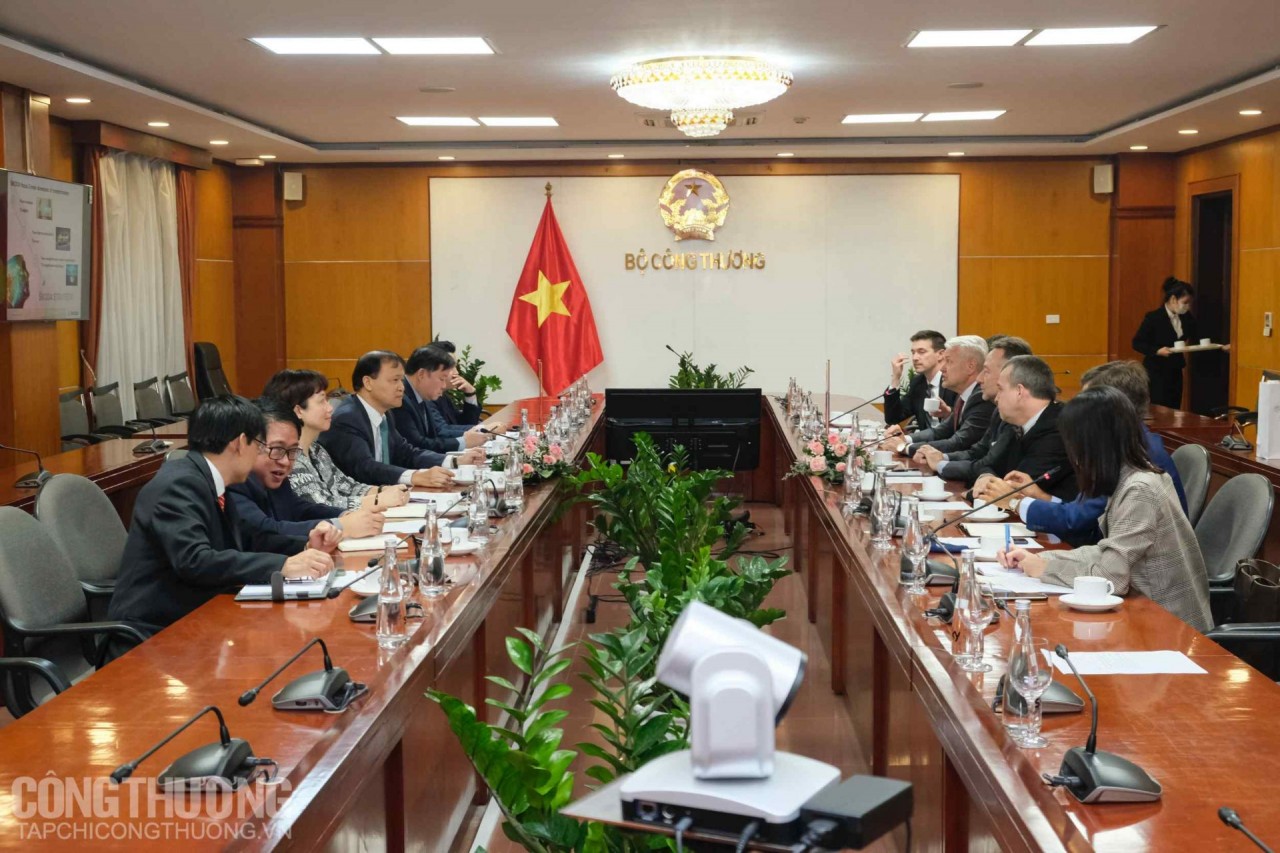 At the meeting. Source: Industry and Trade Magazine
Deputy Minister of Industry and Trade Do Thang Hai hosted a reception in Hanoi on November 16 for Ambassador of the Czech Republic Vítězslav Grepl and a delegation from Skoda Auto, a car maker of the Czech Republic, who came to seek partners to build an automobile factory in the northern province of Quang Ninh.
Hai said the exchange of high-level delegations over the past years has created a driving force for bilateral economic, trade and investment ties between the two countries.
He added that Vietnam's auto industry has grown rapidly over the past three years and welcomed Skoda Auto's plan to invest in Vietnam. The presence of Skoda vehicles in Vietnam will help diversify the domestic auto market, Hai said.
Ambassador Grepl expressed his hope that auto manufacturing will become a focus of bilateral cooperation in the future.
Vietnam's car production has increased steadily in recent years, from around 287,000 vehicles in 2018 to 323,000 in 2020 – figures which include manufactured and assembled vehicles. The responding growth rate of the industry amounted to 2% per year.
The domestic automobile industry – with one of its focal points being spare parts – is one of the important industries for the nation's industrialisation and has thus been given special incentives by the government, such as the prime minister's Decision No.1168/QD-TTg from 2014 and the new Law on Investment, which reaps not just investment incentives for the industry but also additional ones to develop assembly activities.
Ondrej Cerny, a representative of Skoda Auto, said the car maker was established in 1985 in the Czech Republic and is part of Volkswagen Group.
The company plans to build an auto factory in Quang Ninh and begin exporting automobiles by 2023, he said, adding that he hoped the Vietnamese Government, ministries and agencies will offer all possible support for Skoda Auto.
Hai said Vietnam signed 14 free trade agreements with countries in and outside the region, especially commitments related to the auto industry in ASEAN, the Comprehensive and Progressive Agreement for Trans-Pacific Partnership, and the EU-Vietnam Free Trade Agreement.
Therefore, he suggested the Czech Republic side thoroughly consider Vietnam's international commitments as well as domestic laws to carry out investment.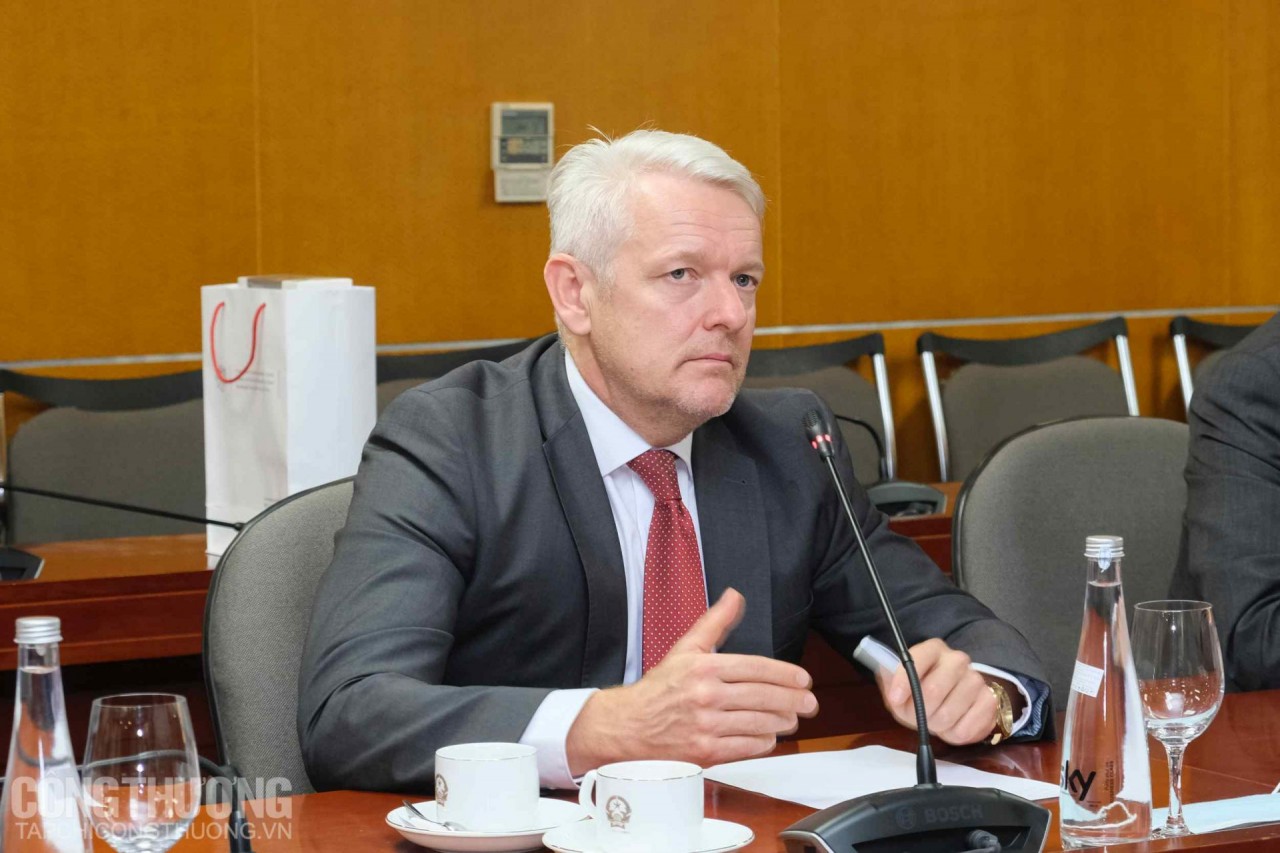 Ondrej Cerny, a representative of Skoda Auto, a car maker of the Czech Republic.
As of October 2021, the Czech Republic has invested in 38 valid projects worth USD 91.23 million , ranking 49th out of 140 countries and territories investing in Vietnam.
In September, the Vietnamese Embassy together with the association of Vietnamese enterprises in the Czech Republic, held a forum on promoting trade and investment between the nations.
In an interview with the Vietnam News Agency on the sidelines of the event, Nguyen Manh Tung, former head of an association of young entrepreneurs in the Czech Republic, said currently many Czech businesses want to learn about their Vietnamese peers, Vietnam's export products, and changes brought about by the EVFTA to find opportunities for cooperation.
Their biggest restrictions are the language barrier and a shortage of information on Vietnamese companies and products, Tung noted. He recommended boosting the sharing of Vietnam's production and logistics processes for the Czech side.
Since the launch of its first industrial park (IP), Cai Lan, in 1997, Quang Ninh province has attracted about USD 7.4 billion, 56.5% of which, or USD 4.18 billion, sourced from FDI, to develop infrastructure at local economic zones, IPs, industrial clusters and secondary projects.
VND 40.35 trillion (USD 1.75 billion) worth of investment has landed into IPs and economic zones under the management of Quang Ninh Economic Zone Management Authority, excluding Van Don Economic Zones, in the first nine months of this year, 39% higher than the yearly plan. This included nearly USD 1.07 billion from FDI.
FDI flows into Quang Ninh has been rising strongly thanks to the northern province's efforts to improve its business climate and remove bottlenecks in terms of policies and infrastructure.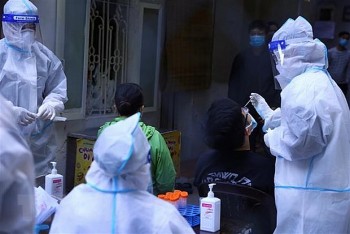 Focus
Vietnam's Covid-19 death toll is now 26,483, or 2 percent of total cases. More than 7,000 coronavirus patients nationwide are in serious condition, with 741 requiring invasive ventilation and 20 on life support.