Pakistan to begin anti-dumping investigation on Vietnam's steel imports and other countries
The National Tariff Commission of Pakistan has begun its anti-dumping investigation on rolled steel coils (CRC) and steel sheets imported from Vietnam and other countries, and high imposition on anti-dumping duties threaten Vietnamese steel exports to lose the Pakistan market to the host country's manufacturers.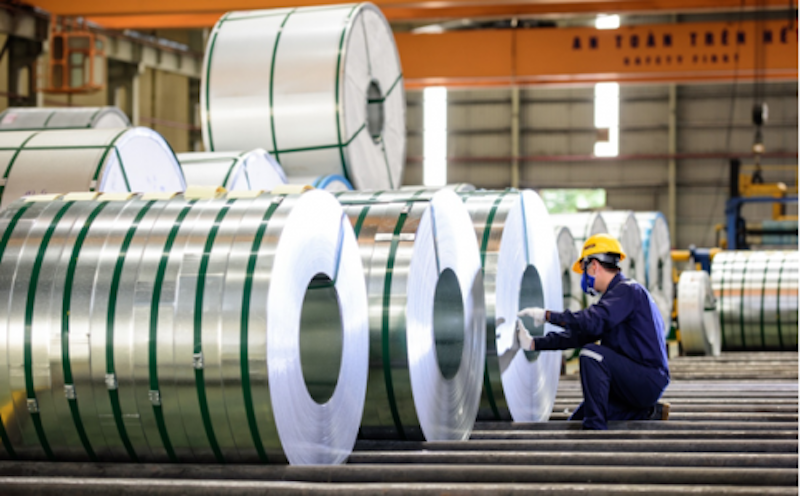 Pakistan launches anti-dumping investigation on Vietnam's steel imports. Photo: Ton Hoa Sen
The move came after Karachi-based steel manufacturers, International Steels Limited and Aisha Steel Mills Limited filed an anti-dumping petition on December 28, 2020 against the imports of cold rolled steel coils and steel sheets from Vietnam, South Korea, Taiwan (China) and the EU.
The applicants alleged that cold rolled steel imports are being exported to Pakistan at prices below normal price and causing injury to its steel production.
The products subject to safeguard measures are classified under tariffs codes 7209.1510, 7209.1590, and among others.
The anti-dumping period under investigation was from October 1, 2019 to September 30, 2020, and the injury determination was carried out from October 1, 2017 to September 30, 2020.
The preliminary ruling was scheduled to be made within 60 to 180 days after the official announcement (on February 25).
The Trade Remedies Authority of Vietnam under the Ministry of Industry and Trade recommended related associations and manufacturers/exporters to quickly cooperate with the investigation unit, regularly exchange information with Pakistani importers to raise voice with the government of Pakistan.
In February, the Canada Border Services Agency announced it is launching investigations to determine whether certain upholstered domestic seating from China and Vietnam is being sold at unfair prices in Canada.
The investigations are the result of a complaint filed by Palliser Furniture Ltd., and supported by Elran Furniture Ltd., Jaymar Furniture Corp., EQ3 Ltd., and Fornirama Inc.
The complainant alleges that as a result of an increase of the volume of the dumped and subsidized imports from these countries, it has suffered material injury in the form of lost market share, lost sales, price undercutting, price depression, declining financial performance and reduced capacity utilization.
Anti-Dumping Duty Definition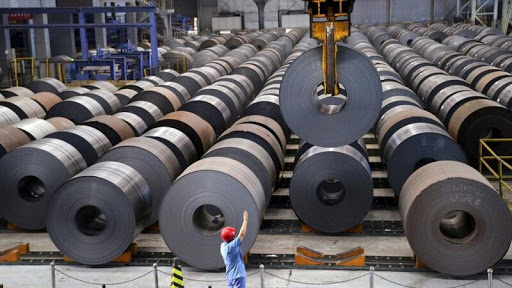 Photo: Hanoi Times
An anti-dumping duty is a protectionist tariff that a domestic government imposes on foreign imports that it believes are priced below fair market value. Dumping is a process wherein a company exports a product at a price that is significantly lower than the price it normally charges in its home (or its domestic) market.
In order to protect their respective economy, many countries impose duties on products they believe are being dumped in their national market because these products have the potential to undercut local businesses and the local economy, according to Investopedia.
In the U.S., the International Trade Commission (ITC)–an independent government agency–is tasked with imposing anti-dumping duties. Their actions are based on recommendations they receive from the U.S. Department of Commerce and investigations by the ITC and/or the Department of Commerce.
In many cases, the duties imposed on these goods exceeds the value of the goods. Anti-dumping duties are typically levied when a foreign company is selling an item significantly below the price at which it is being produced.
While the intention of anti-dumping duties is to save domestic jobs, these tariffs can also lead to higher prices for domestic consumers. And, in the long-term, anti-dumping duties can reduce the international competition of domestic companies producing similar goods.
The World Trade Organization (WTO) is an international organization that deals with the rules of trade between nations. The WTO also operates a set of international trade rules, including the international regulation of anti-dumping measures. The WTO does not intervene in the activities of companies engaged in dumping. Instead, it focuses on how governments can—or cannot—react to the practice of dumping. In general, the WTO agreement permits governments to act against dumping "if it causes or threatens material injury to an established industry in the territory of a contracting party or materially retards the establishment of a domestic industry."
This intervention must be justified in order to uphold the WTO's commitment to free-market principles. Anti-dumping duties have the potential to distort the market. In a free market, governments cannot normally determine what constitutes a fair market price for any good or service.
Example of an Anti-Dumping Duty
In June 2015, American steel companies United States Steel Corp., Nucor Corp., Steel Dynamics Inc., ArcelorMittal USA, AK Steel Corp., and California Steel Industries, Inc. filed a complaint with the U.S. Department of Commerce and the ITC. Their complaint alleged that several countries, including China, were dumping steel into the U.S. market and keeping prices unfairly low.
After conducting a review, one year later the U.S. announced that it would be imposing a total of 522% combined anti-dumping and countervailing import duties on certain steel imported from China. In 2018, China filed a complaint with the WTO challenging the tariffs imposed by the Trump administration. Since then, the Trump administration has continued to use the WTO to challenge what it claims are unfair trading practices by the Chinese government and other trading partners.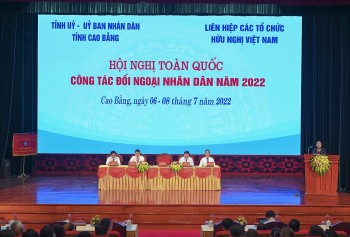 Friendship
During the event, many important issues will be discussed, and constructive suggestions and solutions will be provided to promote more effective people-to-people diplomacy operations.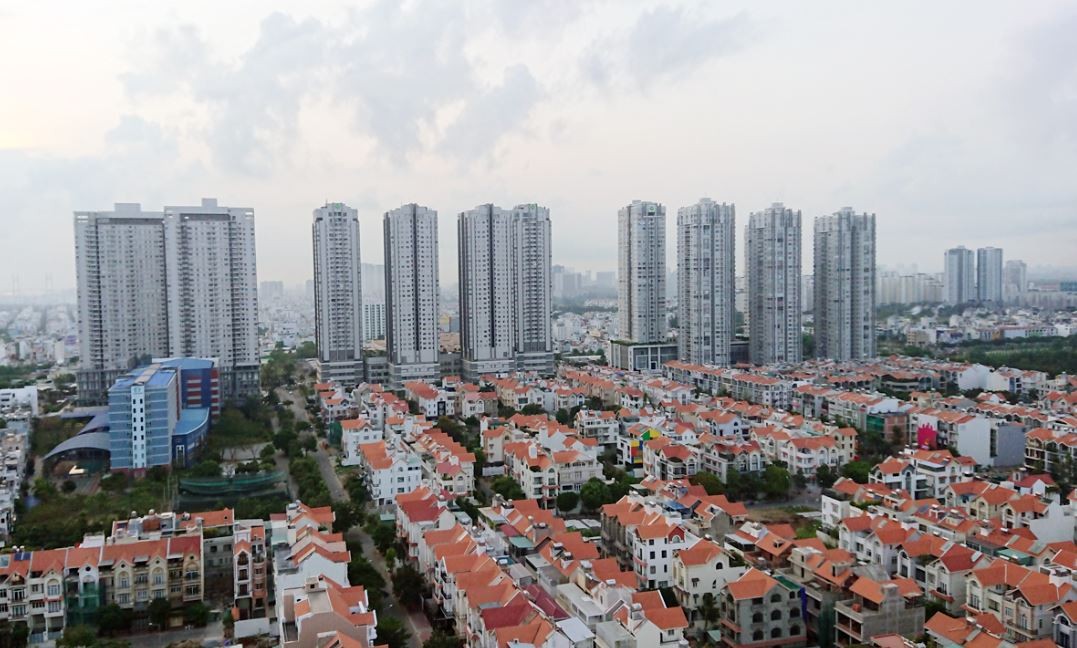 Economy
Vietnam Business & Weather Briefing (July 7): Vietnam Civil Aviation Authority proposes air ticket prices hike, Indochina Capital to pour 1 billion USD into industrial real estate in Vietnam.
July 07, 2022 | 15:21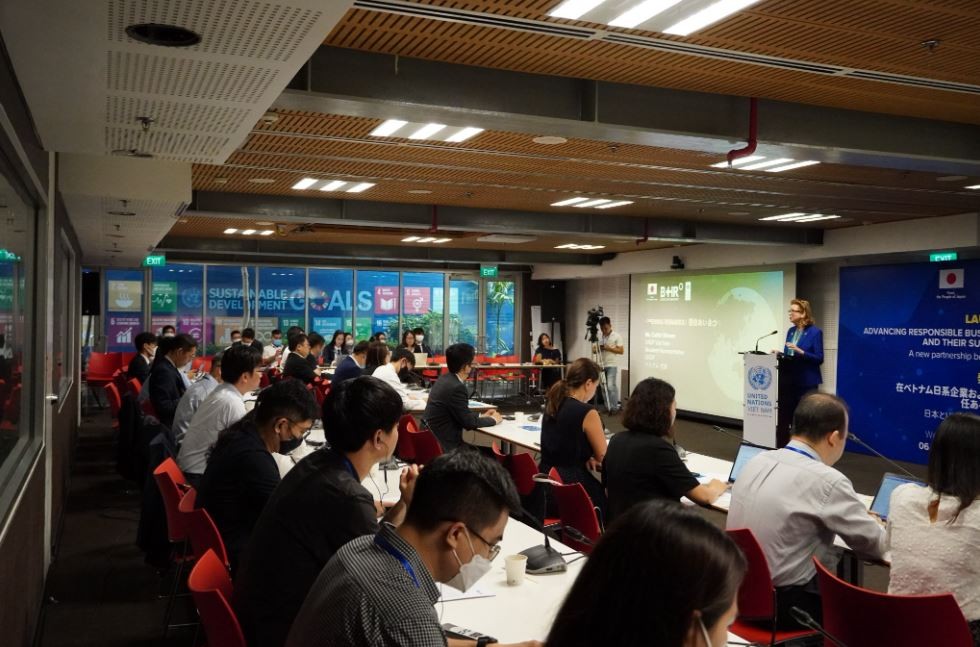 Economy
In Vietnam, the project will focus on promoting Human Rights Due Diligence, a core element of the UN Guiding Principles, through training and guidance sessions for Japanese companies operating in Vietnam and their suppliers.
July 07, 2022 | 13:06