Vietnam emerges as world's 13th largest mango producer
Vietnam is the 13th largest producer of mangoes in the world, with a total production area of 87,000 hectares and output of 893,200 tonnes in 2020, according to the Ministry of Agriculture and Rural Development (MARD).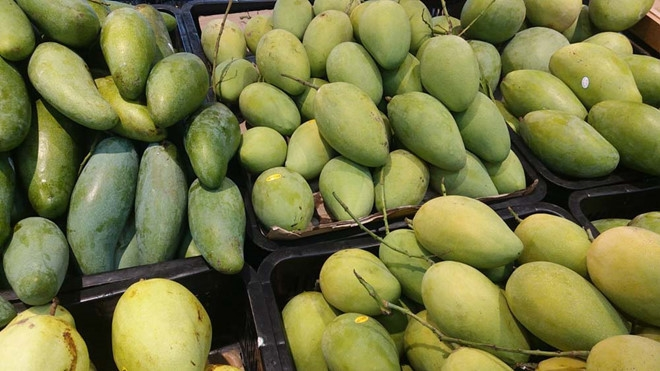 Vietnam is the world's 13th largest mango producer. Photo: Nhan Dan
Mangoes are one of the main tropical fruits grown in Vietnam, second only to bananas.
Most Vietnamese mango production is concentrated in the Mekong Delta region, which accounts for 48% of the country's total production area and produced 567,732 tonnes last year, nearly two-thirds of the total national output.
In 2020 Vietnamese mango exports brought in $180.8 million, down 9% from the previous year due to the impact of the Covid-19 pandemic.
China was the largest importer of Vietnamese mangoes, to a value of $151.8 million, followed by Russia with $8.4 million and Papua New Guinea with $5.5 million.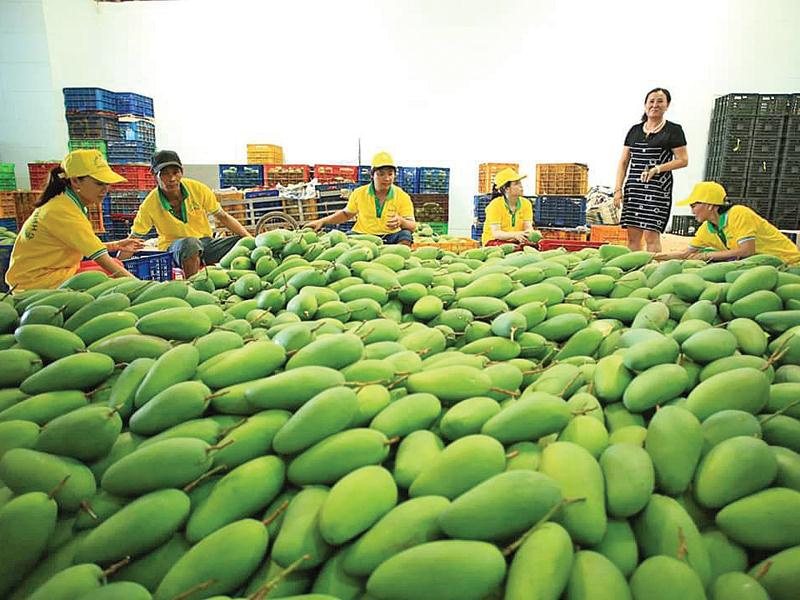 Photo: Dtinews
Other importers of the fruit included the US, the Republic of Korea, the EU, Japan, and Hong Kong (China).
According to Director Nguyen Quoc Toan of the MARD's Department of Processing and Market Development, if Vietnam wants to increase mango exports to large markets, it needs to consider developing its value chain from production to processing and packaging so as to meet all requirements of importing countries.
The MARD said it will take the necessary measures to support mango producers in increasing their exports to key markets such as the US, the EU, China, Japan, and the Republic of Korea.
Vietnam unveils huge mango output, export targets for 2030
Việt Nam wants to expand mango farming and increase exports of the fruit to $650 million by 2030 amid growing global demand for it.
Nguyễn Đình Tùng, chairman of Vina T&T Group, which began exporting the fruit in 2019, said his company had preservation technologies that kept mangoes for around a month, while the free trade agreements Việt Nam had signed with other markets was helping it enter many new markets.
Mango can be grown throughout the year without a change in quality, which helps his company easily get export deals, according to Vietnamnews.
Đồng Tháp Province has also identified mango as a key crop in its agricultural reform plan.
Nguyễn Quốc Toản, head of the Ministry of Agriculture and Rural Development's Agro Processing and Market Development Authority, said Vietnamese mango was well received in the US.
But Vietnamese exporters needed to invest in preservation technologies so that they could better compete with other mango supplying countries that are closer to the US, he said.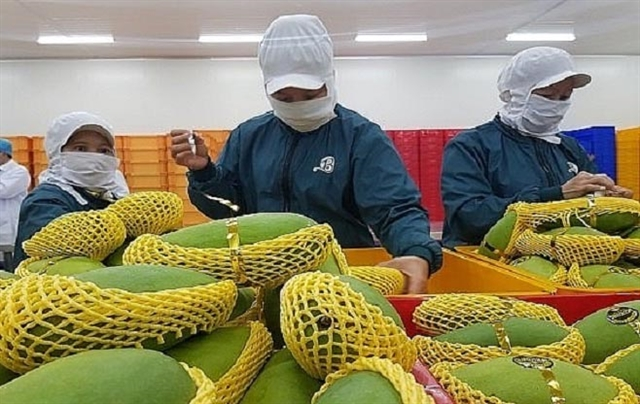 Việt Nam targets mango exports of $650 million a year by 2030. Photo: VNA/VNS
Việt Nam has around 87,000 hectares under mango, with the Mekong Delta accounting for nearly half of it.
It exports the fruit to 40 countries, though China buys up nearly 85 percent of it.
The country targets having 140,000 hectares under mango by 2030, an output of 1.5 million tonnes a year, and exports of $650 million.
It also wants more than 70 percent of mango processing and exporting facilities to be of high quality and use modern technologies.
The Government wants the Mekong Delta provinces to register mango farming zones and issue codes for them, push for safe farming practices, and carry out frequent inspections of processing and packing facilities.
Deputy Minister of Agriculture and Rural Development Tran Thanh Nam said co-operatives were important in connecting farmers with exporters to form value chains, and helping members form large farming zones.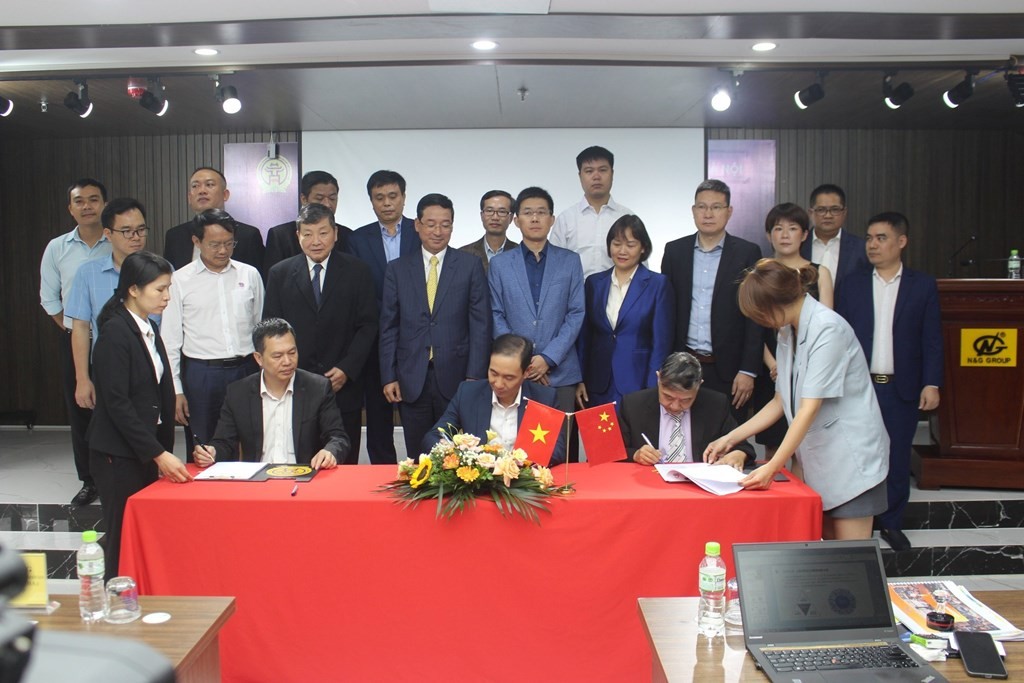 Economy
Enterprises from both Hanoi, Shanghai sides will immediately deploy investment and production preparation procedures in 2024 to soon turn the agreement into practical effect, bringing efficiency to the two sides.
September 28, 2023 | 20:19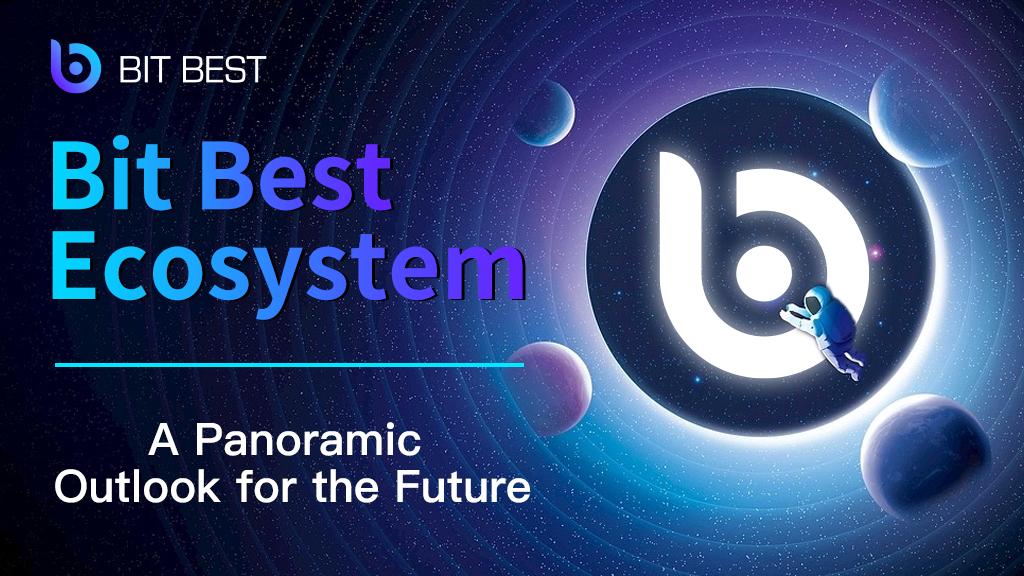 Economy
Recently, Bit Best announced the launch of its beta version of the ecosystem which amalgamates blockchain technology, cryptocurrency, and financial services, shaping the future of the digital economy in a unique way.
September 27, 2023 | 15:30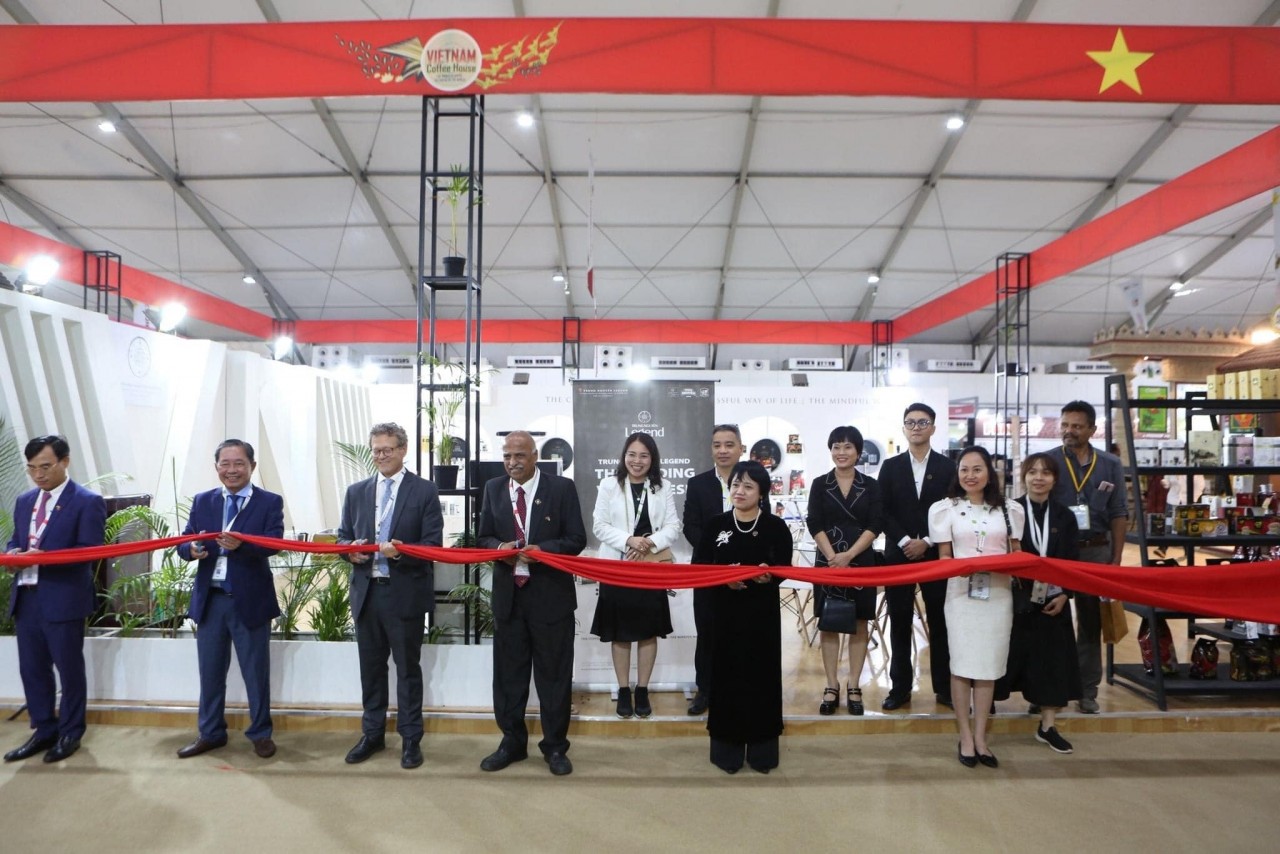 Make in Vietnam
Major enterprises of Vietnam introduced their popular coffee products at the 5th World Coffee Conference & Expo (WCC) in Bengaluru city, India.
September 27, 2023 | 15:20