Vietnam Enjoys Trade Surplus from 54 Markets Globally
The nation posted a trade surplus from 54 out of 86 major import and export markets across the globe last year, fetching over US$1 billion from 18 markets, and US$4.5 billion from five markets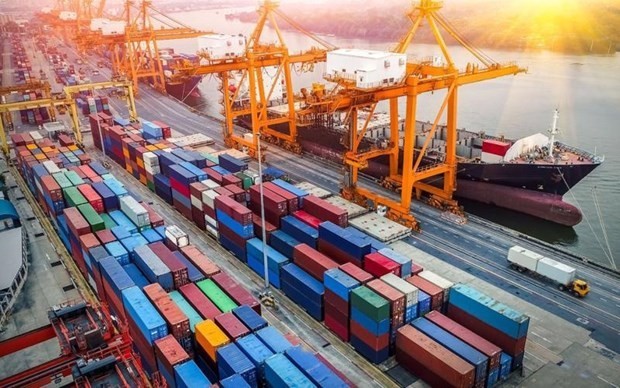 Photo: Bao Quoc Te
Generally, it can be seen that the number of markets in which the country was in a trade surplus with, 54, in 2021 was more than that the nation was in a trade deficit with, 32. This has contributed to helping the country achieve a trade surplus of US$4.08 billion and enjoy positive growth of 2.58%.
Furthermore, last year was also the seventh consecutive year that Vietnam recorded a trade surplus, with export surplus markets mostly in Europe with 27, followed by Asia with 11, and America with 9, according to VOV.
The trade surplus was primarily recorded in the Americas with two markets, Europe with two, and Asia with one. Out of the above five markets, the US was the market where Vietnam had the largest trade surplus at US$63.37 billion, far exceeding the second-largest market.
These results were achieved due to the total export turnover to this market being very large, up to over US$ 96.29 billion, thereby accounting for over 28.6% of total Vietnamese export turnover, far surpassing that of China, the second-largest market that made up nearly 16.7%.
Most notably, there were 29 items with export turnover exceeding US$100 million, of which 13 products hit more than US$1 billion.
These major export items include machinery, equipment, tools and other spare parts, followed by garments and textiles, computers, electronic products and components, telephones and components, timber and wood products, footwear, means of transport and spare parts, seafood, plastic products, toys, sports equipment and parts, iron and steel, bags, wallets, suitcases, hats, umbrellas, and cashews.
Moreover, many items accounted for a high proportion of the country's total exports.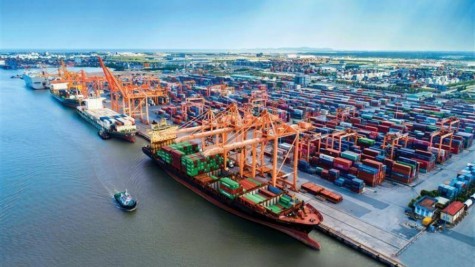 Photo: Bao Binh Duong
During the reviewed period, exports to the US enjoyed a high growth rate due to a variety of factors, but mainly because Vietnamese export prices were cheap with low labor costs because the exchange rate difference between purchasing power parity and the exchange rate was still high at 3.09 times. Additionally, after the trade war with China, Chinese goods to the US endured a fall with prices being more expensive than previously.
Hong Kong (China) represented the country's second-largest trade surplus market, with a trade surplus higher than last year, US$10.36 billion compared to US$9.32 billion. Although Hong Kong has a small population, Vietnamese export turnover to this market stood at approximately US$12 billion, ranking fifth among other markets.
Elsewhere, the Netherlands was the nation's third-largest trade surplus market, with a trade surplus higher than the previous year, US$7 billion compared to the former figure of US$6.35 billion. This high trade surplus was attributable to the export turnover to this market being the sixth-largest among other markets and much larger than the import value, US$7.69 billion compared to US$0.69 billion.
In addition, the UK and Canada were the country's fourth and fifth largest export surplus markets in 2021, with both having a higher export scale than the previous year.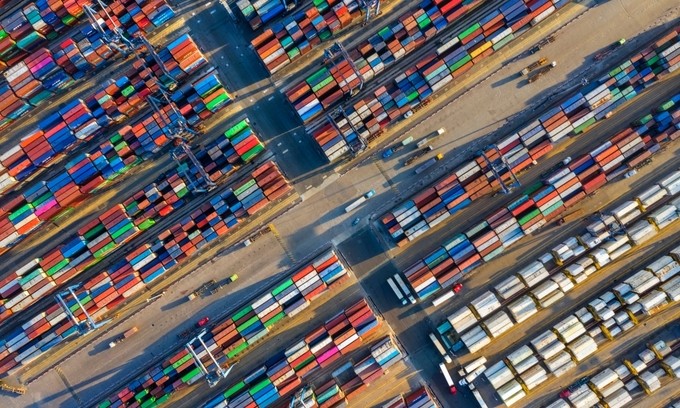 Photo: VNE
In 2019, Vietnam reported a trade surplus of US$9.94 billion, making positive contributions to the balance of payments and stabilizing other macroeconomic indices, according to the Ministry of Industry and Trade.
The country posted total import and export revenue of US$516.96 billion in 2019, up 7.6% compared to 2018. Of which, the export revenue was estimated at US$263.45 billion, a year-on-year increase of 8.1%, which was notably higher than the target set by the National Assembly and the Government of 7-8%.
The manufacturing and processing sector made the largest contribution to the export revenue of Vietnam with export revenue of US$222.172 billion, accounting for 84.3% of the country's total export revenue in 2019.
Meanwhile, the import revenue was estimated to reach US$253.5 billion in 2019, a year-on-year increase of 7%, resulting in a trade surplus of US$9.94 billion, the trade surplus in the fourth consecutive year.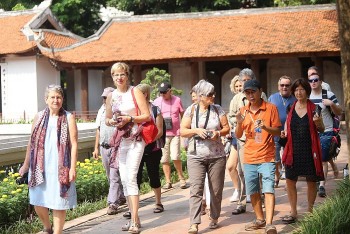 National
Vietnam News Today (May 24): Covid-19: Vietnam records 1,179 new cases, 3,862 recoveries on May 23; Foreign arrivals soar two months after border reopening; Vietnam, Cambodia boost defense ties; Heavy rain floods parts of northern Vietnam.