Vietnam ensures safety and rights for abroad sailors detained on South Korean tanker
Vietnam is working to ensure safety and rights of Vietnamese crew members on South Korean-flagged tanker which was seized by Iran, said Foreign Ministry spokesperson Le Thi Thu Hang.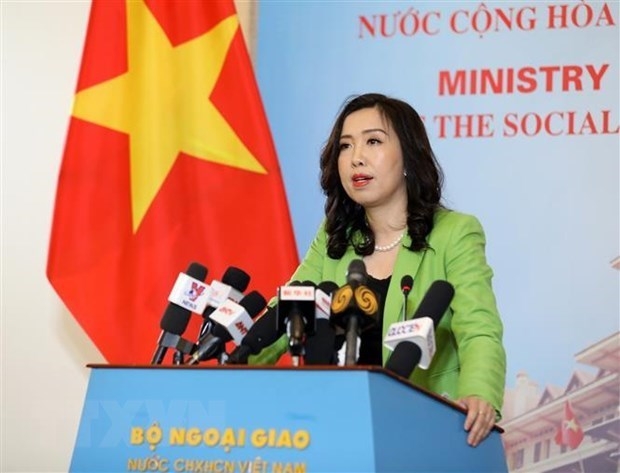 Foreign Ministry spokesperson Le Thi Thu Hang (Photo: VNA)
Hang said, the Vietnamese representative offices in the RoK and Iran were actively working with relevant agencies of the host countries as well as the owner of the tanker to verify the information and seek assurance of the safety of the Vietnamese crewmembers and a quick settlement of the case.
The Foreign Ministry also contacted the Ministry of Labour, Invalids and Social Affairs and the Transport Ministry to confirm the identity of the Vietnamese sailors on the tanker, and request the companies sending the Vietnamese sailors to work abroad to ensure their legitimate rights and interests.
Following the Foreign Ministry's directions, Vietnam's representative offices in Iran and the RoK are keeping a close watch on the case and ready to conduct necessary citizen protection measures to safeguard the legitimate rights and interests of Vietnamese sailors.
Iranian forces seized the Hankuk Chemi, a South Korean tanker, in the Persian Gulf on Monday.Credit...Tasnim News Agency, via Epa
Earlier, Iran's Revolutionary Guards Corp seized a South Korean-flagged tanker in Gulf water and detained all its crew members.
Iranian news agency Tasnim said the vessel's detained crew members included nationals of South Korea, Indonesia, Vietnam and Myanmar. Iran's state TV said the tanker was being held at Iran's Bandar Abbas port city. The ship had 20 crew members, according to South Korea's foreign ministry.
The incident comes ahead of an expected visit by South Korea's deputy foreign minister to Tehran.
South Korean Foreign Minister Kang Kyung-wha said on Tuesday she was making diplomatic efforts to secure the release of the tanker and had made contact with her counterpart in Tehran, the Washington Post reported.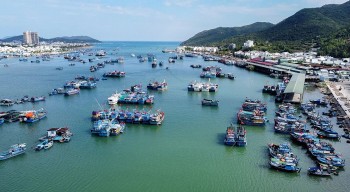 Economy
GDP growth quickened to 7.72% in the quarter ended June, beating the government's 6%-6.5% target.