Vietnam exported 638,000 tonnes of rice worth $352 million in the first two months of 2021, declining 31.4% in volume and 18.3% in value year-on-year.
The average export price of rice in the period was $551.7 per tonne, up 13.5 percent compared to the same period last year, according to Vietnamplus.
The Philippines remains the largest importer of Vietnamese rice, with a 47.6 percent market share. Rice exports to this market reached nearly 170,000 tonnes valuing at $91.4 million in the period, increasing by 25.6 percent in volume and 48.9 percent in value.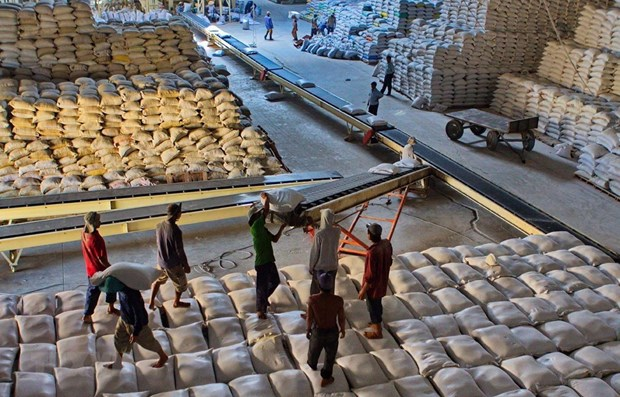 Vietnam ships 638,000 tonnes of rice abroad in Jan-Feb. Photo: VNA
Vietnam also witnessed significant export growths in other markets, including Ghana (up 3.13 times), China (up 2.8 times), and Australia (up 2.6 times).
Amid the difficulties posed by the ongoing COVID-19 pandemic, rice exporters quickly made appropriate adjustments and actively sought new markets while fully tapping into the advantages brought about by free trade agreements (FTA) that Vietnam joined.
FTAs had created a major opportunity for Vietnamese rice to make inroads into choosy markets in the world.
Vietnam shipped 6.15 million tonnes of rice in 2020
The Ministry of Industry and Trade announced that, according to the estimates of the Ministry, in 2020, Vietnam's rice exports reached 6.15 million tons, equivalent to $3.07 billion. Although the amount of rice exported decreased by about 3.5% compared to 2019, mainly for the purpose of ensuring national food security, the export value increased by 9.3%.
Also according to Ministry, the average rice export price for the whole year is estimated at $499/ ton, implying a 13.3% increase over 2019.
"This is the highest average annual price in recent years, bringing great benefits to Vietnamese farmers", the Ministry of Industry and Trade assessed.
Vietnam's rice export structure continues to shift to high-quality rice with higher selling prices and added value. At the same time, farmers and traders recently show great interest in improving quality, traceability so that their product can meet the strict standards from demanding markets such as the EU, Korea, United States, etc.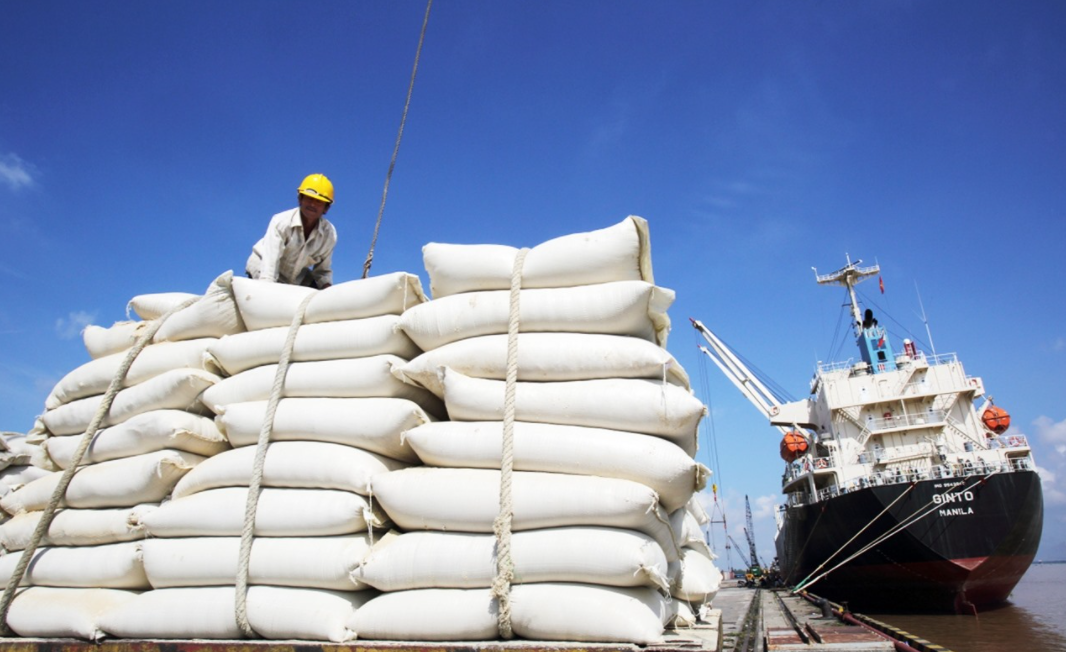 Photo: Lao Dong
Previously, from March 24, 2020, Vietnam suspended rice exporting activities to ensure food security, due to concerns over the food crisis causing by the Covid-19 pandemic. Shortly thereafter, a fierce debate was raised among different ministries regarding the necessity of halting rice exports. Soon after, from May 1, 2020, the Prime Minister agreed with the Ministry of Industry and Trade to normalize rice exporting activities.
Vietnam earned over $3 billion from exporting rice in 2020, according to the Vietnam Food Association (VFA), a year-on-year increase of more than 10%. The rice sector is expected to again post high growth this year when new-generation free trade agreements (FTAs) Vietnam has signed with foreign partners come into play.
Vice-Chairman of the VFA, Do Ha Nam, said 2020 was a successful year for Vietnam's rice exports, which he attributed to increasing demand in many countries and the improved competitiveness of Vietnamese rice around the world. Amid the difficulties posed by the ongoing COVID-19 pandemic, rice exporters quickly made appropriate adjustments and actively sought new markets while fully tapping into the advantages brought about by FTAs.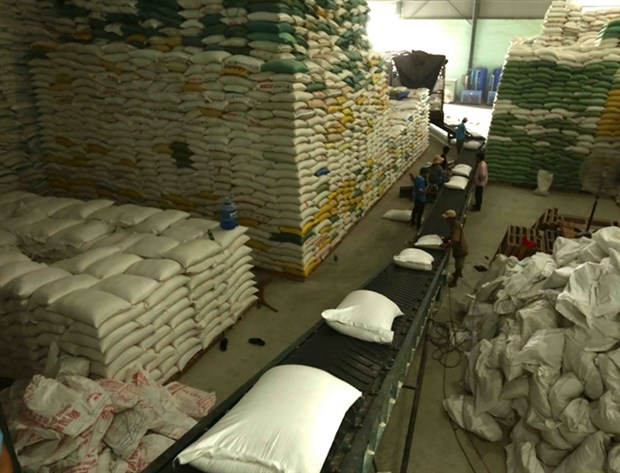 Rice for export being stockpiled at SongHau Food Company in Can Tho city. Photo: VNA
To fully tap into the advantages available under FTAs, rice export giants such as the Intimex Corporation JSC, the Loc Troi Group, the VRICE Co., and the Trung An Hi-Tech Agriculture JSC are planning to seek additional importers in markets where Vietnam has signed FTAs, especially in the UK. The Ministry of Industry and Trade will continue to support exporters via providing timely information on market demand and strengthening trade promotion efforts.
So far, it can be seen that both major goals set by the Government and the Prime Minister for rice production and export have been achieved. Accordingly, Vietnam's food security is guaranteed throughout 2020, even in the most difficult times of pandemic breaks and increasing demand from foreign buyers. Meanwhile, the Government, the Prime Minister, and the Ministry of Industry and Trade have taken the initiative to support export activities, reduce difficulties, create favorable conditions so that farmers and traders can enjoy fruitful exporting prices.
Malie Nguyen