Vietnam Exports Surplus to Meet Global Market Demand
Seafood, rice and light industry continues to make up the main components of export value in the first 10 months of 2021 while import sector saw much fluctuation.
After months of keeping up with the "duel goals", Vietnam racked up a trade surplus during October to bring its trade surplus during the opening 10 months of the year to US$125 million, according to figures released by the General Department of Vietnam Customs. This comes following the detailed report on the trade balance in all sectors. Here are the key components.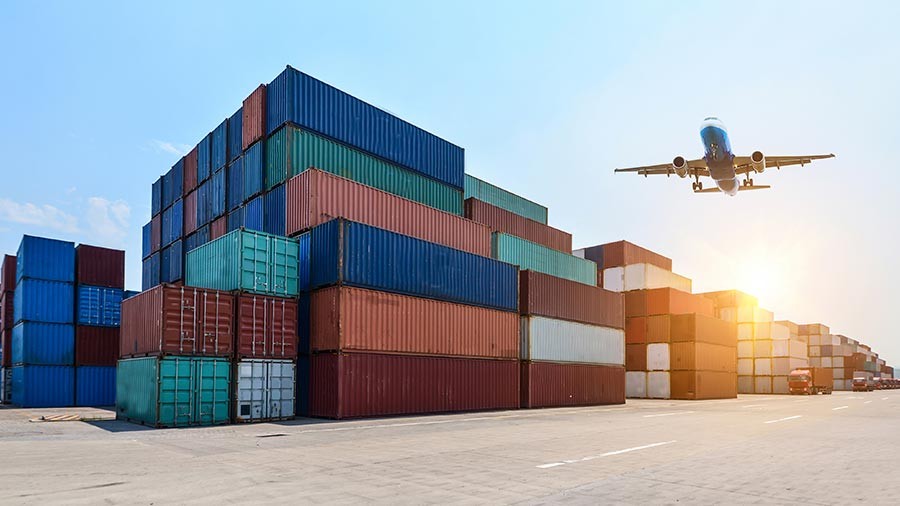 Vietnam exports continue to achieve a good growth rate when global market demand is gradually recovering. Photo: VOV
Overall trade balance reverse
The total import and export value of goods nationwide in October 2021 reached US$55 billion, 2.4% higher than the previous month, the General Department of Custom reported.
The export value rose by 6.8% reach US$ 28.87 billion USD, while in the previous month, Vietnam imported (US$ 25.6 billion), 2% more than this month (US$ 26.12 billion).
Thanks to the growth in export, the overall trade balance in October still has a surplus of US$ 2.74 billion, twice as much as the estimated amount.
And so, after 10 months, Vietnam's trade balance has reversed spectacularly, with a trade surplus of US$125 million. This is the biggest turn of events compared to a deficit of US$1.45 billion previously estimated.
Compared to last year, the accumulated trade value this year reached US$539.42 billion, an increase of 22.6% (equivalent to US$ 99.54 billion). Thus, exports and imports rose by 17.4% and 28.5% to reach US$ 269.77 billion and US$269.65 billion, respectively.
In addition, the foreign investment sector grossed US$197.49 billion from exports throughout the reviewed period, an annual increase of 20.8%, while the sector's imports surged by 31% on-year to US$176.54 billion.
Vietnamese trade exchanges with Asia soared by 23.6% compared to the first ten months of 2020, valued at US$349.12 billion. This sector made up the highest proportion of 64.7% of the trade value, cited from VOV.
Moreover, the country's trade turnover with the Americas, Europe, Oceania, and Africa also picked up by 23.1%, 12.9%, 44%, and 24.2%, respectively.
Value of trade balance in 2020 and in 2021. Unit: Billion USD. Photo: General Department of Custom
Main components of the trade balance
Seafood, rice and light industry continue to make up the main components of export value in the first 10 months of 2021.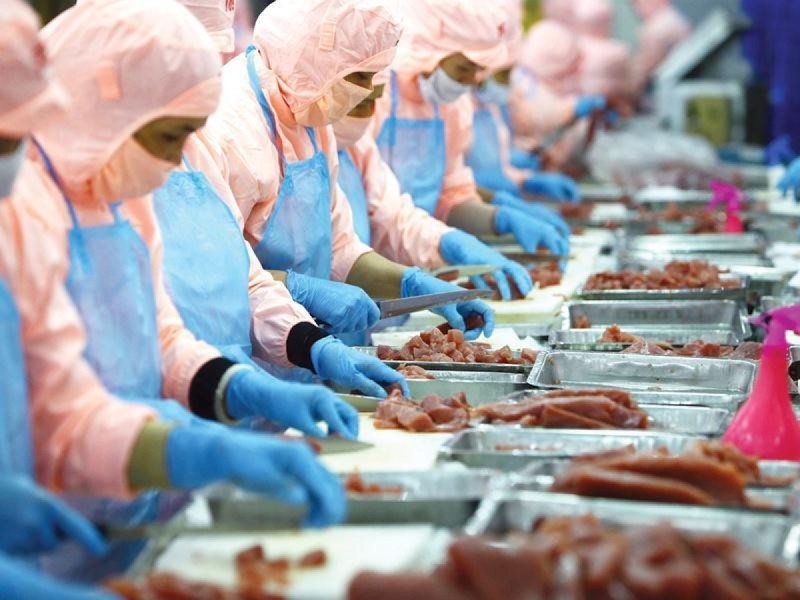 Seafood export recovered from falling in August and September. Photo: VOV
October marked seafood export recovered from falling in August and September due to social distancing. Export value reached US$ 889 million, the highest ever witnessed, increased sharply by 42.3% compared to the previous month (equivalent to US$264 million).
Rice exports reached 618,000 tons, which is US$322 million with a 9,8% increase in value. Buyers include the Philippines (US$ 1.1 billion), China US$ 460 million, and Ghana (US$303 million).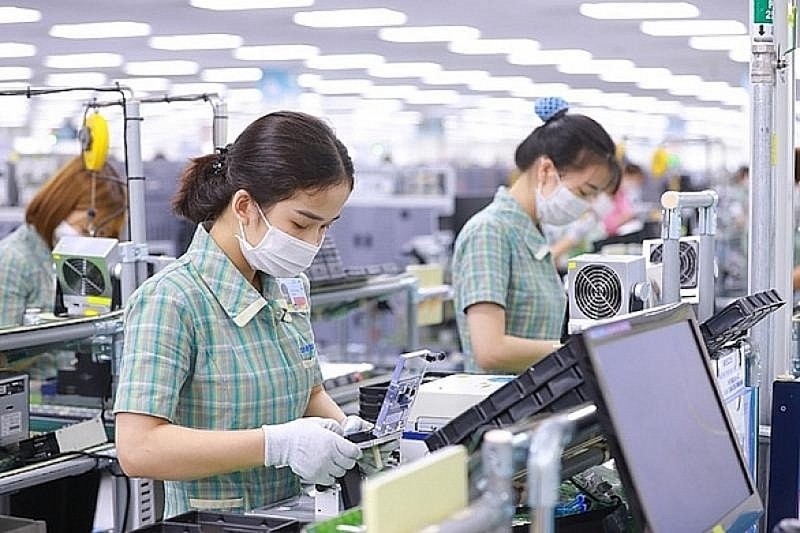 Export of phones and components exceeded 46 billion USD. Photo: VOV
The highest proportion of the export value in the light industry is phones and phone parts, mostly to China and EU countries.
The export of phones and phone parts in October reached US$ 5.56 billion, 2.3% less than the previous month. Still, In the past 10 months, the export rose 10.4% over the same period of 2020, reaching US$46.57 billion.
The export value of computers, electronic products & components last month reached US$ 4.22 billion, also 11.7% less than September value.
Export value of textiles-garments and footwear of October rose by 16.1% and 38.1% to reach US$ 2.64 billion and US$ 937 million respectively.
Accumulated to the end of October 2021, Vietnam has exported US$ 26.1 billion in the textiles and garments sector, Biggest buyers include the US, Europe, and Japan.
Although the footwear sector has recovered after 3 consecutive months of decline, the export value in October was only half of the highest export value made in June 2021.
Import value heavily depends on China and Korea with the exception of petrol fuels and automobiles.
Sectors with a decrease in value compared to September 2021 were: computers, electronic products & components, (down by US$438 million or 6.3%); phones & components (down by US$ 204 million or 9.2%); chemical products (down USD 130 million or 18.7%); machinery, equipment, tools & spare parts (US$ 111 million USD or 3%).
Accumulated to the end of October 2021, the import value of computers, electronic products & components reached US$ rose by 17.7 % compared to 2020, reached US$ 60.35 billion. Vietnam mainly imported from China (US$ 17.43 billion), followed by South Korea with US$16.24 billion USD and Taiwan with US$7.84 billion.
The amount of petroleum imported in October 2021 was 484,000 tons, equivalent to US$ 344 million, rose by 64.2% in volume and 89.7% in value compared to the previous month.
The total amount of imported petroleum over the last ten months is 5.77 million tons, mostly from Malaysia. Vietnam imported 16.1% less than the same period of last year but suffered higher cost as the average unit price increased by 44%.
In the 10 months of 2021, imports of CBU cars reached nearly 130 thousand units, mostly from Thailand.
This figure suggests an estimated amount of US$ 2.89 billion; reaching 61.6% higher in volume and 63.9% higher in value. In addition, import of auto parts and components reached $4.07 billion, increasing 33.5% over the same period in 2020.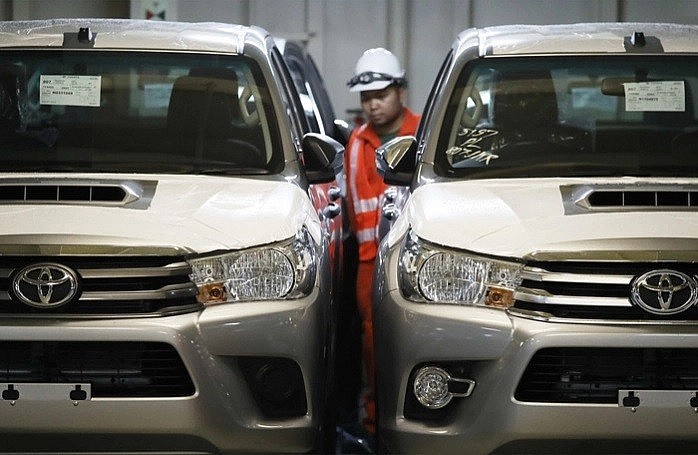 Car import to Vietnam doubled amidst Covid-19. Photo: Vietnam Finance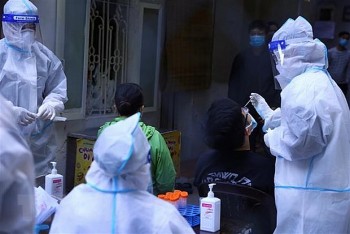 Focus
Vietnam's Covid-19 death toll is now 26,483, or 2 percent of total cases. More than 7,000 coronavirus patients nationwide are in serious condition, with 741 requiring invasive ventilation and 20 on life support.