Vietnam Film Industry Seeks Approval For Reboot While Struggling in Pandemic
Vietnamese film industry face multiple dificulties since the pancemic broke out. Vietnam Film Festival, one of the nation's most important event in the field, receives much less entries compared to pre-pandemic, meanwhile, movies companies are seeking prime minister approval to reopen due to fear of bankruptcy.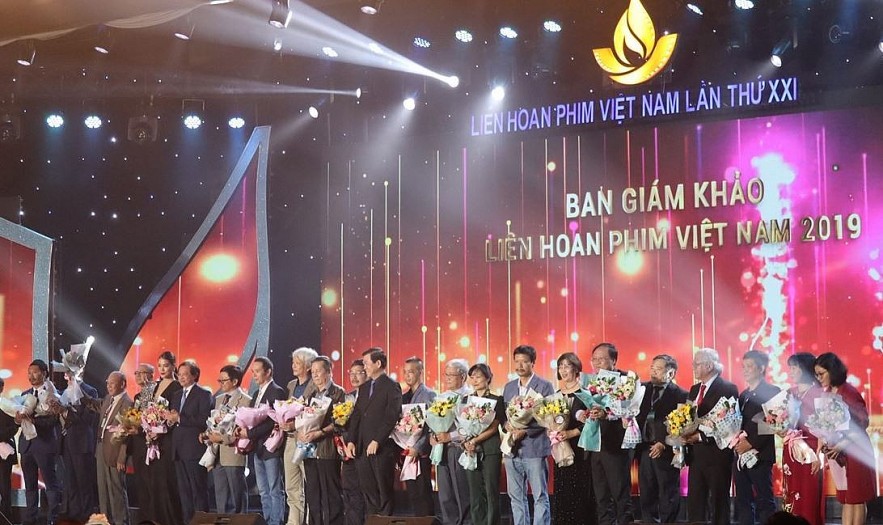 Vietnam Film Festival in 2019. (Photo: VNA)
Vietnam Film Festival to be held online with fewer entries
The 22nd edition of the Vietnam Film Festival will be basically organized as an online event from January 18-20 next year to ensure safety regulations amid complicated developments of the Covid-19 pandemic, according to Director of the Ministry of Culture, Sports and Tourism's Cinematography Department Vi Kien Thanh.
Main events in the framework of the event will include screenings of contested films, and screening programs in theaters and on online platforms for audiences. Previously, the festival was postponed until November instead of September as planned, due to the ravages of Covid-19, Thanh said.
The closing and award ceremony will be broadcast live on Vietnam Television (VTV) and Thua Thien - Hue Audio and Television Station. Online promotion and communication activities, and interactions with filmmakers and authors whose films have won the Golden Lotus award are also expected to be organized, said VNA.
Fewer films have been submitted to the festival this year due to the impact of the Covid-19 pandemic, as announced by its organization board, said Vietnam News. Specifically, this year's event, with the motto "Building a Vietnamese Film Industry Rich in National Identity, Modernity and Humanity", has received 20 feature films, in addition to 66 documentaries, 13 scientific films, and 31 cartoons.
Founded in 1970, the Vietnam Film Festival is considered the major event of cinema in the country. The festival is held every two or three years in different host cities all over Vietnam. The festival will introduce feature films, documentaries, science films, and cartoons. The biennial festival honors outstanding works and artists with contributions to the country's cinematography. It also offers chances for insiders to further roll out a project to devise and promote the Vietnam Film Festival in the 2021-30 period.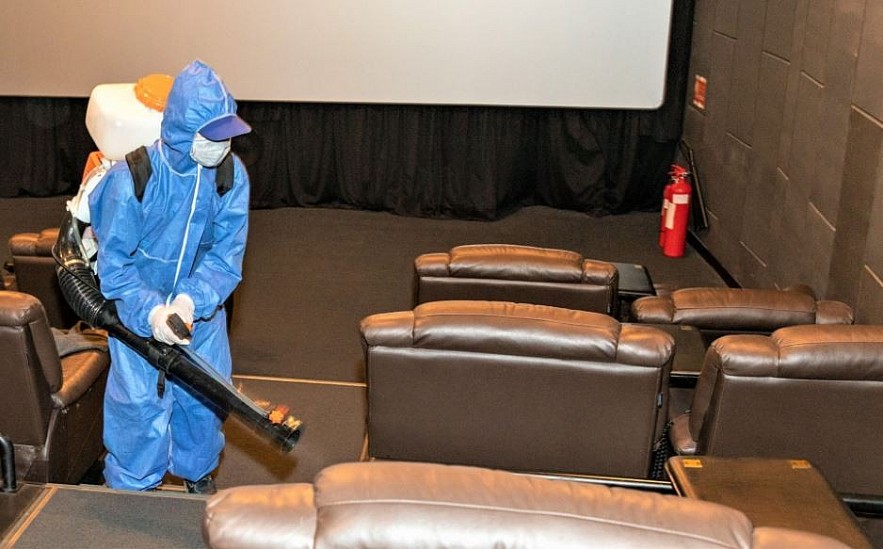 Film and television production companies have sent a request to Prime Minister Pham Minh Chinh seeking to resume operations. (Photo: SGGP)
Film production companies seek approval for mid-October reboot
Film and television production companies have sent a request to Prime Minister Pham Minh Chinh seeking to resume operations on Oct. 15. In the request sent to the PM and HCMC People's Committee last week, 20 HCMC-based enterprises, including Galaxy Play, BHD and Dat Viet VAC said the industry had been seriously affected by Covid in the past two years.
During the fourth outbreak starting late April, Ho Chi Minh City's month-long lockdown caused the production and release of film series and TV programs to be delayed, then indefinitely postponed. The enterprises added that many employees had suffered income and job losses. Meanwhile, the rent for premises and staff salaries still need to be paid. They are also worried about the shortage of domestic films and TV shows, leading to the dependence on foreign supply.
The companies said they did not apply for financial support, but only asked for a mechanism to operate in the new normal from Oct. 15. They planned to reduce the number of personnel on set, make sure film crew members have been vaccinated and tested negative and conducting PCR testing among groups of 10 people before filming. They also proposed to produce shows in isolated places like film studios, inactive eco-tourism areas, or residential areas with no population.
Film industry revenue was strongly affected during the fourth Covid wave that hit Vietnam in late April. Nguyen Thi Mai Hoa, general director of the Galaxy cinema, a popular chain in Vietnam, said that over the past four months, the company had closed 18 theaters across the country. But it still had to pay a series of costs related to premises, machinery maintenance and staff salaries. She stated the company suffered a loss of tens of billions of dong per month. After four months, the number has increased to nearly VND 100 billion (US$ 4,300,000)
Ly Hai, a movie director, said he has lost VND 10 billion (US$ 430,000) for marketing and promotion when his film got delayed. In early May, movie screenings were suspended when cinemas in HCMC and Hanoi were ordered to temporarily shut down.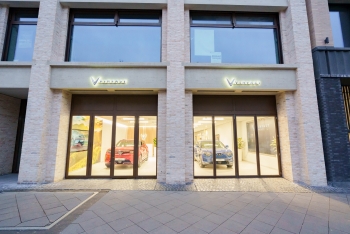 Economy
VinFast has officially opened its first two VinFast Stores in Cologne, Germany, and Paris, France.