Vietnam Fisheries Society protests Indonesa's illegal arrest of Vietnamese fishermen
The Vietnam Fisheries Society has criticized Indonesia's illegal arrest and demanded the later to release Vietnamese fishermen and to return their boats, VnExpress reported.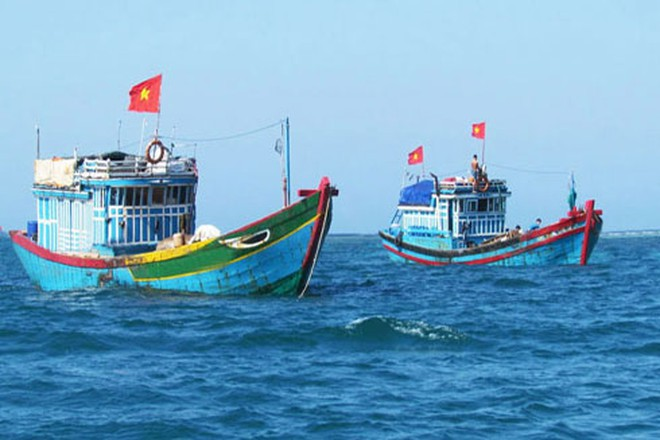 Illustrative photo. Source: Anninhthutho.
In a document sending to the Government Office, the Ministry of Agriculture and Rural Development, the Ministry of Foreign Affairs and the Communist Party's Central Foreign Affairs Commission on Monday, Vietnam Fisheries Society said Indonesia has to ensure the safety of Vietnamese fishermen and their boats and that similar incidents do not occur again.
It also called on the Vietnamese government to condemn the Indonesian action and bring the fishermen back home safely soon, and strengthen patrols to promptly assist fishermen at sea.
On August 10, 26 Vietnamese crew fishermen on board and three fishing vessels from the South-central province of Khanh Hoa operating on Vietnamese territorial waters, were seized and towed away by Indonesia authorities.
Last year senior Vietnamese and Indonesian defense officials pledged to treat fishermen from either country humanely, avoiding the use of and threat to use force.
In June 2019, Indonesia and Vietnam have agreed to speed up maritime delimitation, while at the same time starting fresh talks to establish "provisional common guidelines" to prevent fishing incidents.
The EEZ delimitation with Vietnam is one of five active border negotiations Indonesia is currently engaged in. The talks have been going on for years without results. The two countries previously reached an agreement on continental shelf boundaries in 2003 — after 30 years of negotiations.
Since President Joko Widodo took office in Indonesia in 2014, hundreds of foreign fishing vessels have been scuttled, more than half from Vietnam, according to AFP.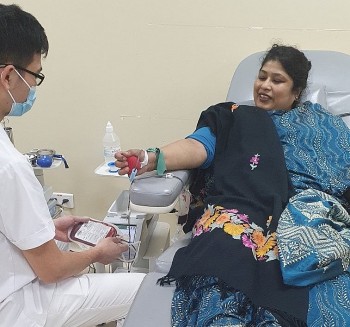 Focus
Blood donation campaigns launched by embassies amid shortages due to Covid-19