Vietnam: Flexible offices rise amid Covid-19 pandemic
The demand of enhancing collaboration and productivity are encouraging many companies and organisations to approach more progressive fit outs and flexible office spaces in Vietnam, especially as coronavirus spreads worldwide.
Coworking spaces are increasing in popularity thanks to modern facilities and scope for flexibility, Photo Le Toan
The Vietnamese government, among others, is advising people to stay at home. Events have been cancelled, and companies are permitting their staff to work remotely. This is leading to an increasing demand of flexible office spaces where people can still work with enough facilities like they have at the office.
Companies have been familiar with the traditional fit-out style which comprises fixed offices, allocated workstations, and minimal collaborative work zones.
More recently however, the progressive fit-out style has been more known by customers. This model helps to redefine the changing workplace by incorporating more agile or collaborative work zones and possibly no fixed workstations.
Furthermore, the ongoing US-China trade spat and the recent COVID-19 outbreak could further exacerbate the slowdown in global trade and in turn, impact office demand in 2020.
According to Trang Bui, head of markets at JLL Vietnam, fit-out cost is expected to rise.
"The heavy reliance on imported materials in markets such as Ho Chi Minh City will continue to contribute to costs because of import duties – and increase the time it takes to complete a fit-out," Bui said.
Flexibility, better experience has driven demand for progressive fit-out style in recent years.
Organisations acknowledge that as work becomes more fluid and employees demand flexibility, their offices should provide a better experience for employees, helping them to attract and retain talent.
Coworking and flexible spaces
Despite the real estate market is strongly impacted by COVID-19, the epidemic is imposing less impact to coworking and flexible spaces where investors and developers are positive on the development of this segment.
According to Turochas Fuad, managing director of WeWork in Southeast Asia and South Korea, as a global company WeWork is continuing to monitor the novel coronavirus outbreak closely and has implemented precautionary measures across all locations around the world.
"We are adhering to guidance from governments as well as global and local health authorities regarding the proper prevention and management of this issue," Fuad said.
His priority is to protect the health and safety of our members and employees, while maintaining as close to normal operations as possible.
"In certain circumstances, including by request of local authorities, we may close buildings or recommend members do not come to work, to protect the safety of our employees, members and the wider community. In Vietnam, all our locations are still open and strictly following precautionary measures," Fuad told VIR.
Tony Suh Heasung, CEO of Hivelab Vina, the operator of Dream Station, a coworking space from South Korea, said that he has not yet faced difficulties in human or finance resources.
However with the complicated situation currently, Dream Station has prepared many solutions to cope with the epidemic and save labour's health.
Based on advantages on facilities and services compared with other traditional office space with an attractive promotion programme, Dream Station has aroused interest from many companies that want flexible office spaces. Currently Dream Station has 50 per cent occupancy, and small- and medium-sized enterprises (SMEs) are dominating the majority of tenants.
The future expanding plan in Hanoi, Heasung said, will not be changed due to COVID-19. However, Hivelab Vina also is preparing for the worst when staff have to work at home.
Meanwhile, Next Story group's spokesperson, who is operating the Kafnu coworking network in Ho Chi Minh City, told VIR that the company business runs as usual. "We remain vigilant and take guidance from the local health authorities so that we can ensure that our members continue to have a safe and pleasant visit. We remain committed to Vietnam for the long term and believe in its strong fundamentals and resilience to overcome the current situation," said the source.
Next Story is paying high interest to the safety of its members, guests, and employees.
"We are following the guidelines provided by the local health authorities in establishing precautionary measures in Kafnu Ho Chi Minh City. We have also communicated information on epidemic to our members and guests so that they are aware and will monitor their wellbeing," said the source.
Since the concept was first introduced in Vietnam in 2012, coworking spaces have expanded rapidly across the country. Between 2018 and 2019 Savills reported that the supply of coworking spaces have increased by 64 per cent.

In the same period, 57 per cent of the total scale of office transactions in Vietnam came from the real estate industry, 85 per cent of which was from coworking space. The rise in the number of coworking locations across Vietnam has been driven by the growth of startups and the need for cost-effective spaces. Amid strong expansion by both local and international operators, coworking is primed for further rapid growth in Vietnam in the coming years.

Vietnam is now home for many international coworking space providers such as WeWork, Workthere, Dreamplex, Kafnu, Dream Station, and Toong and many other domestic players such as Cogo, Circo, and other smaller scale coworking spaces such as VSV Corner, Deska, Hanoi Hub, The Vuon, Kocoworking, Up, Y-Nest, and The Hive.
Employees, members, and guests who are unwell with any symptoms of fever or respiratory issues are asked to seek medical aid, the source added. Next Story Group marks its entry into Vietnam last July, with the opening of Kafnu Ho Chi Minh City.
Meanwhile Tran Xuan Kien, CEO of Cogo, also remains positive on his business results, based on the fact that tenants of coworking spaces mostly are not coming from retail, manufacturing, and trade, the sectors most impacted by COVID-19.
"I have not seen either request to reduce rent from both my landlord and my tenants but if the landlord reduces the rent, we will also reduce for the tenants," Kien said.
Cogo has occupancy of 70 per cent in its system of five offices in Hanoi and it plans to expand its footprint to Ho Chi Minh City and Danang in the coming time.
Flexible offices: High potential
The demand of coworking and flexible offices for lease have been developed in Vietnam, especially suitable for startups and SMEs who want to have affordable price but enough facilities offices.
According to Yann Deschamps, head of Workthere Asia-Pacific, the demand for flexible office space in Vietnam will continue to be driven by freelancers, local and international startups, and small corporates.
International startups, digital nomads, and freelancers seeking affordable workplaces could also consider relocating to Vietnam to grow their businesses.
"This growing demand both from domestic and overseas occupiers called for a more advanced solution than traditional leasing services," said Deschamps.
Cal Lee, founder and global head of Workthere, also shared that Vietnam has seen phenomenal growth in the flexible workspace sector, with many new venues coming to the market.
"At the same time, demand for flexible workspaces continues to grow as more businesses, including startups, SMEs, and even larger corporate companies see the benefits of flexible workspaces over a more traditional lease," Lee said.
In reality coworking space brands will continue to expand their network of systems in Vietnam. Of those, the race for rental prices will no longer be a decisive factor, but any coworking provider who have prominent brands and close connection to a specific group of customers will take the leading position.
With the rapid and broad development of competitors in the market, coworking spaces are no longer a model that only attracts startups and technology companies. A number of large scale groups with hundreds of employees are also gradually moving to work in coworking spaces because of the flexibility, creativity, modern facilities, and good service available.
Economy
Vietnam continues to be one of the 10 countries receiving the most significant amount of remittance in the world, according to the latest report on migration and development conducted by the World Bank (WB) and the Global Knowledge Partnership on Migration and Development (KNOMAD).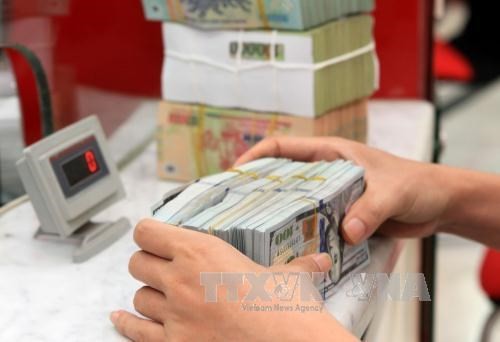 Economy
Vietnam continues to be one of the 10 countries receiving the most significant amount of remittance in the world, according to the latest report on migration and development conducted by the World Bank (WB) and the Global Knowledge Partnership on Migration and Development (KNOMAD).
January 30, 2023 | 07:00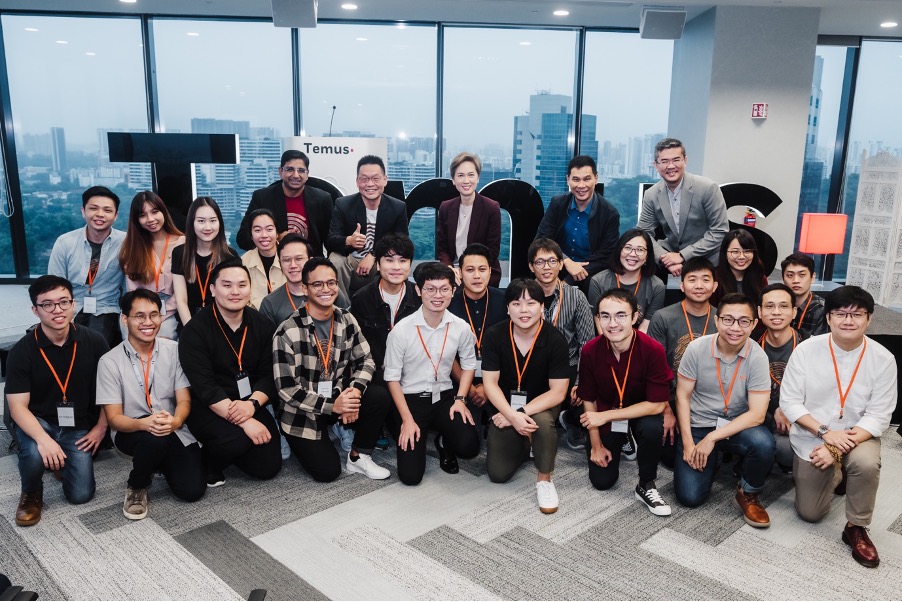 Economy
Singapore's Minister for Communications and Information Mrs Josephine Teo officiated the launch of Temus' Step IT Up programme, supported by Infocomm Media Development Authority's (IMDA) under Techskills Accelerator (TeSA) initiative, for public sector agencies and private companies to jointly 'place and train' people for tech roles in under five months.
January 26, 2023 | 14:00