Vietnam News Today (June 21): Citizen to have QR Code by 2025 to develop digital government
Vietnam News Today (June 21): 500,000 doses of Chinese Sinopharm vaccine arrive in Hanoi; Technology - a prong in Covid-19 response strategy; Every citizen to have QR Code by 2025 to develop digital government; Manufacturing and processing sector tops FDI attraction.
Vietnam News Today (June 21) notable headlines
500,000 doses of Chinese Sinopharm vaccine arrive in Hanoi
Technology - a prong in Covid-19 response strategy
Every citizen to have QR Code by 2025 to develop digital government
Manufacturing and processing sector tops FDI attraction
Coworking space companies respond to Covid with new solutions
Ho Chi Minh city can't wait to see off Covid restrictions
Argentina aspires to establish strategic partnership with Vietnam
Vietnam targets US$41b agriculture export in 2021
Vietnamese movies released online during Covid-19 pandemic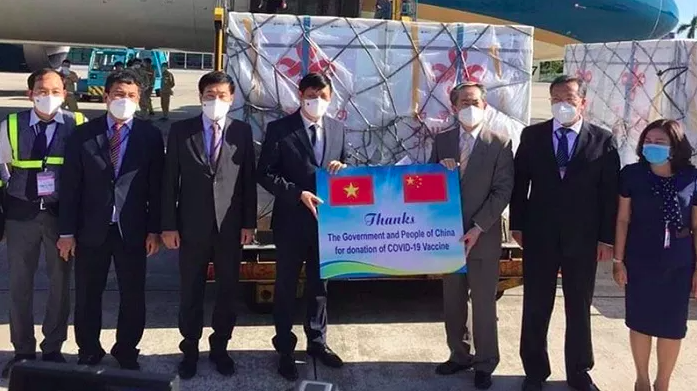 Vietnam receives 500,000 doses of Vero-Cell vaccine from China. Photo: NDO
500,000 doses of Chinese Sinopharm vaccine arrive in Hanoi
A flight transporting 500,000 doses of Vero-Cell vaccine against Covid-19 produced by Sinopharm, China, arrived in Noi Bai airport in Hanoi on June 20.
The Party Central Committee's Commission for External Relations, the Foreign Ministry and the Health Ministry, in coordination with the Chinese Embassy in Vietnam, received the vaccine along with 502,400 disposable 1-ml syringes on June 20 afternoon.
The Vero Cell vaccine is planned to be used to vaccinate Chinese citizens working in Vietnam, Vietnamese who want to go to China for study, work or business, and people who have needs for vaccine, particularly those living in areas bordering China, cited NhanDan.
The Vero-Cell vaccine was approved for emergency use on June 3.
It has been listed by the World Health Organization (WHO) as the vaccine to be used in WHO's Emergency Use Listing (EUL) and purchased by the COVAX Program.
The vaccine has been administered to more than 70 nations globally, including Southeast Asian countries such as Brunei, Cambodia, Indonesia, Laos, Malaysia, Myanmar, the Philippines, Singapore and Thailand.
More than 450 million doses of Vero-Cell vaccine have been produced, of which 100 million have been provided through government aid, and commercial sales for businesses, reported VOV.
The nation has been using the AstraZeneca vaccine for its vaccination program and has adopted four Covid-19 vaccines so far, namely U.K.'s AstraZeneca, Russia's Generium, China's Sinopharm and a vaccine developed by U.S.-based firm Pfizer and Germany's BioNTech Inc.
Technology - a prong in Covid-19 response strategy
Health declaration, contact tracing, and testing apps have been proving the effectiveness of technology in the fight against Covid-19 in Vietnam.
Prime Minister Pham Minh Chinh recently affirmed that technology is one of the three prongs of the Covid-19 response strategy in the new period.
Deputy Minister of Science and Technology Bui The Duy, head of the quick information response team at the National Steering Committee for Covid-19 Prevention and Control, said his team has continually applied technology to evaluate the situation, make forecast on the pandemic's developments in the Vietnam and the world, set up mechanisms for monitoring people entering Vietnam and those under quarantine, and gear up response plans for special circumstances.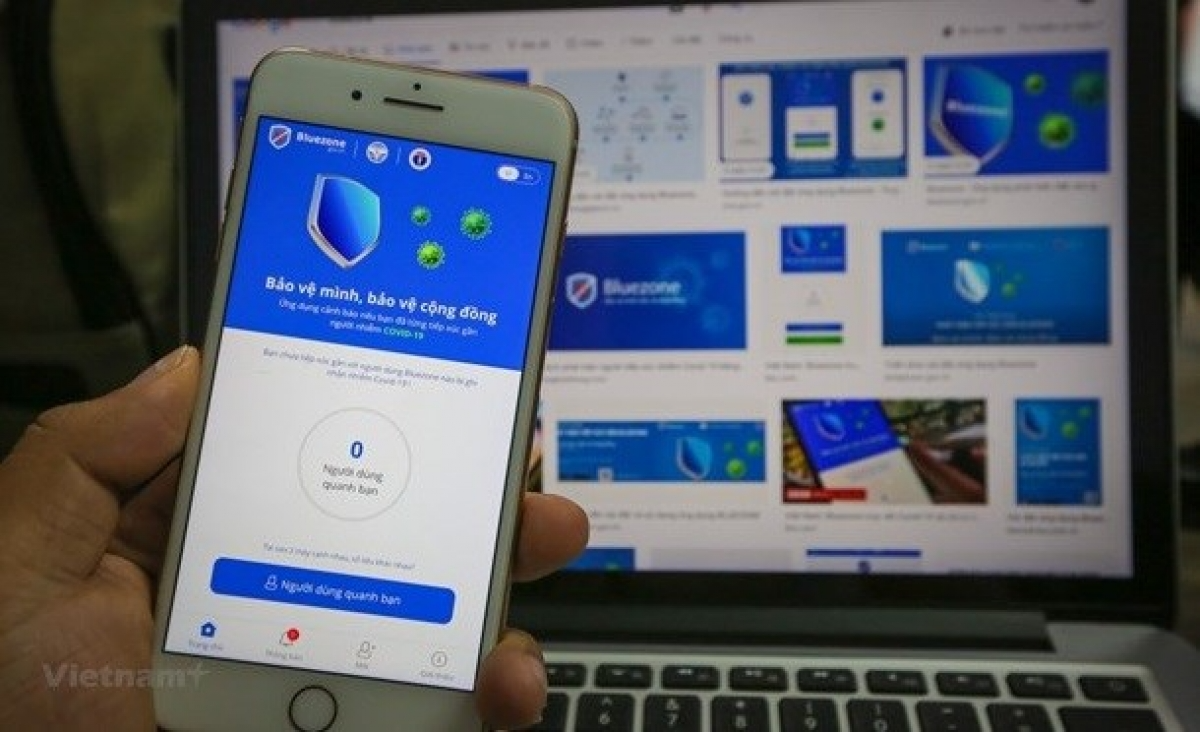 The mobile app Bluezone has proved effective in Covid-19 contact tracing. Photo: VNP
Meanwhile, a group of scientists from the Medicine Faculty at the Vietnam National University Ho Chi Minh City has unveiled a technological solution that combined the internet of things (IoT) with artificial intelligence to concurrently manage people in quarantine sites and crowded places.
BKAV, a cybersecurity and software company, developed Bluezone - the app that is proving its importance in assisting the tracing of Covid-19 contacts.
Many other businesses have also created a number of high-quality scientific and technological products such as testing kits and vaccines and commercialised them to help with the pandemic combat, VOV reported.
Notably, medical and delivery robots have been put into use at quarantine sites so as to replace health workers in transporting food, medicine, and essential goods and collecting waste, thus minimising direct contact.
A number of those products were developed by the country's senior scientists who have brought into play their role in contributing to the successful combat against the coronavirus in the country.
Every citizen to have QR Code by 2025 to develop digital government
Every citizen in Vietnam will have a digital identity with a QR Code by 2025 in an effort to promote the development of digital government.
This will enable citizens, enterprises and other organizations to participate in the operation of Government agencies to improve transparency and service quality as well as improving social values.
This was a key point in the e-Government development strategy towards building a digital Government in the 2021-2025 period approved early this week.
The strategy aimed to complete the development targets of e-Government by the end of this year to serve the formation of digital Government by 2025.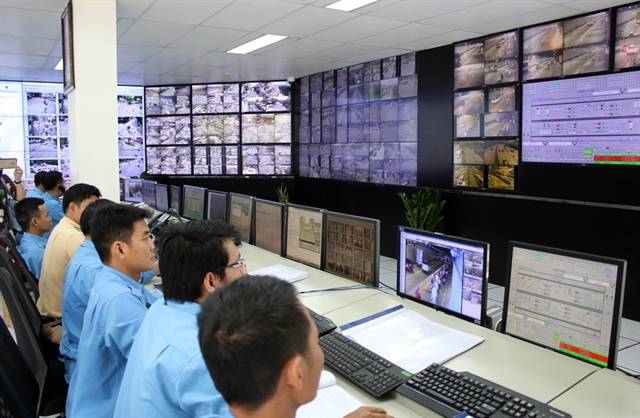 Smart traffic monitoring and operation centre in HCM city. Vietnam targets to form a digital Government by 2025. Photo: VNS
As mentioned in the strategy, e-Government included online meetings, paperless document processing, contactless administrative procedures and cashless payments, cited VNS.
Accordingly, policies would be put forward so that Vietnam could be in the list of the top 50 countries in terms of digital Government development by the United Nations by 2025 and in the top 30 by 2030.
Specifically, the strategy targeted that every citizen would have a digital identity with a QR Code and own a smartphone. Every household would have a digital address and could access broadband internet.
Each citizen would have a digital health record, while medical examination and treatment facilities could provide remote examination and treatment and allow cashless payments and electronic prescriptions.
Each student would have a digital record of their studies, schools allow cashless payments and provide digital learning materials. Each farmer will have the ability to access, exploit and use the digital platform for agriculture, reducing the dependence on intermediary stages from production to distribution.
Manufacturing and processing sector tops FDI attraction
The manufacturing and processing sector has taken the top spot in drawing foreign direct investment (FDI) since the beginning of this year, with US$6.1 billion, accounting for 43% of the total.
Of the 613 foreign-invested projects in 18 sectors licensed this year, electricity production and distribution came second in terms of FDI attraction with more than US$5.4 billion, making up 38% of the total, trailed by real estate with more than US$1 billion.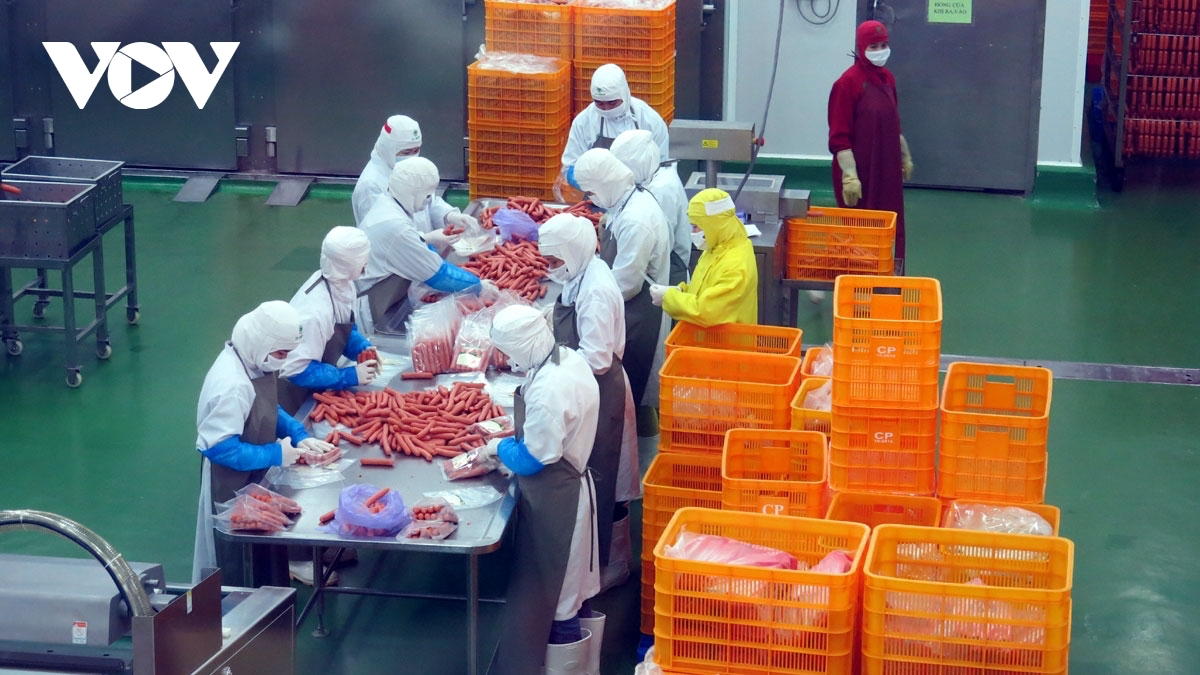 Photo: VOV
Head of the Ministry of Planning and Investment (MoPI)'s Foreign Investment Agency Do Nhat Hoang said greater FDI flows into key areas such as energy and manufacturing and processing indicate the nation's stability and prestige in FDI attraction, cited VOV.
Minister of Planning and Investment Nguyen Chi Dung recently issued a decision removing 58 administrative procedures in investment as a mean of helping enterprises save time and money moving forward.
Besides, The MoPI also announced 65 new administrative procedures regarding investment from the central to provincial levels, thereby offering optimal conditions for investors.
Coworking space companies respond to Covid with new solutions
Coworking space operators in Vietnam have launched a number of Covid response services and even prepared for expansion after the pandemic is controlled.
This month Dreamplex, which has five coworking spaces in Hanoi and HCM city, unveiled a service called temporary office for companies with a payroll of at least four.
With three facilities in HCM city, cirCo recently provided an online meeting solution for firms that lack equipment and technicians.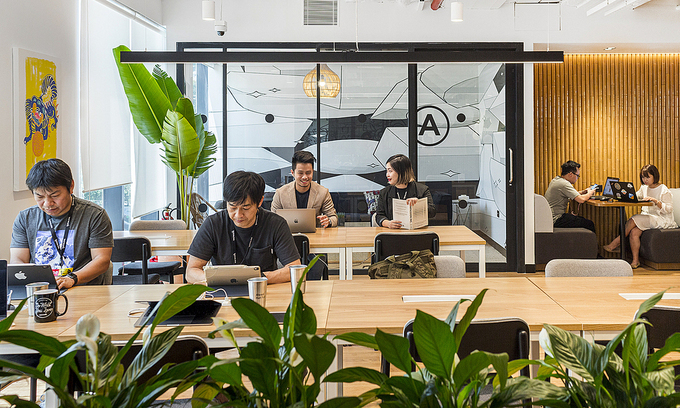 Staff work at a coworking space in HCM city's District 1. Photo: VnExpress
Balder Tol, WeWork's general manager for Australia and Southeast Asia, said that demand for coworking space has been on the rise, cited VnExpress.
The first Covid wave in Vietnam last year only slightly affected demand as many enterprises allowed their staff to work from home.
However, when the pandemic prolonged, they began to pay attention to coworking spaces, and small companies now tend to seek flexible working spaces instead of traditional ones, he said.
Some coworking space operators are ready to expand. Toong is about to open a new facility in HCM city and planning more in Hanoi and Da Lat and to cooperate with Wink Hotels for three projects in Da Nang and Can Tho.
Dreamplex has announced plans to open a new facility each in HCM city's Thu Duc city in October and District 4 in November.
But the firms face challenges in achieving sustainable growth since serviced offices are more suitable for startups or enterprises with a workforce of 30 or fewer, according to property experts.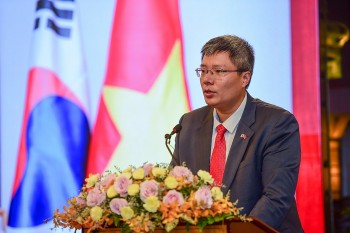 Viet's Home
Tran Hai Linh, member of the Central Committee of the Vietnamese Fatherland Front, chairman of the Vietnam-Korea Business & Investment Association (VKBIA) shared with the Vietnam Times about strengthening the capacity to promote Vietnamese culture to the world.