Vietnam General Confederation of Labor Prevent Usury Among Local Workers
The Vietnam General Confederation of Labor has just issued a dispatch to strengthen worker propaganda as well as prevention and control of usury.
According to the official dispatch, loan sharking has recently raged with increasingly sophisticated tactics, advertised publicly and widely, such as financial support services, pawnshops, quick loans, and short repayments, taking advantage of the financial troubles of workers countrywide, particularly in the context of the Covid-19 pandemic. Usury activities can take many different forms (promotions, commissions, mobilizing capital for investment, entrusting investment in bonds, etc. with high-interest rates).
These are illegal activities that have a serious impact on people's life, notably, workers' lives. Subjects relating to usury in particular have techniques to slander, enter private life, and intimidate labor union officials in order to coerce and collect employees' debts. To curb loan sharking, authorities promote propaganda through the media and social networks, encouraging the prevention and control of loan sharking and usury activities, particularly in areas with a high labor force.
In which, increasing propaganda about the strategies, hazards, and effects of usury activities so that employees are aware and vigilant; do not allow loan sharks to contact workers.
Local unions with a big number of workers must combine with professionals to conduct separate propaganda workshops on this topic, helping workers and employees properly understand the risks of usury to prevent it proactively.
Strengthen the successful implementation of the member welfare program, in which it is required to pay attention to and improve the lives of union members and workers on matters such as wages, bonuses, shift meals, and housing.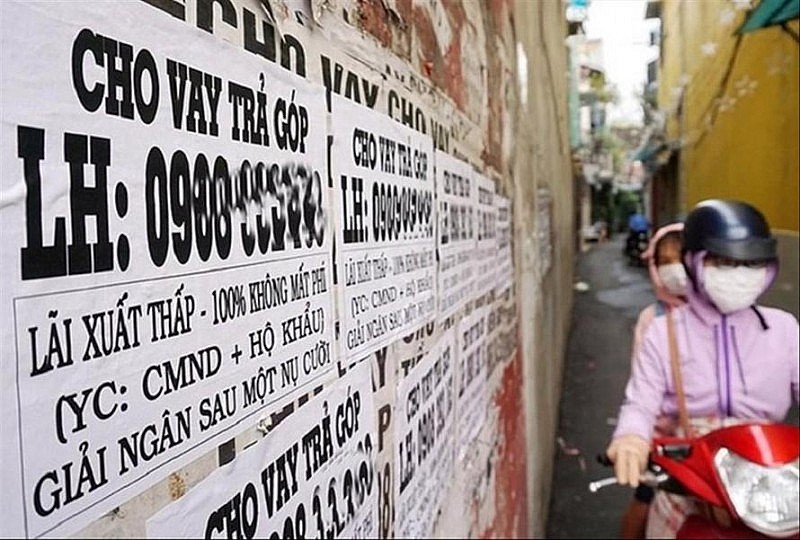 Photo: Dan Sinh
Simultaneously, installing programs to assist union members and workers who are destitute and in difficult circumstances, such as providing the "Union Shelter", subsidizing difficulties, and supporting loans through official channels at fair interest rates.
Based on cooperation agreements signed between the General Confederation of Vietnam and a number of financial partners declared in the system, trade unions at all levels actively coordinate to deploy in localities, units, and connect for banks and legal credit institutions to access and provide appropriate services for employees, thereby resolving financial challenges for them.
The State Bank of Vietnam is directing the utilization of a loan package of VND 20,000 billion to support workers, so as many employees as feasible should be informed. To aid workers and keep them from having to look for usury, trade unions at all levels, particularly local trade unions, must become knowledgeable about loan packages and create relationships with lending facilities.
To protect trade union officials, union members, and employees, cooperate closely with local law enforcement to review and identify groups of people engaged in usury activities. This will stop criminals from acting impulsively and prevent them from penetrating the workforce.
Proactively utilizing crime prevention collaboration with local police (from commune and ward levels to provinces and centrally-run cities) to have particular solutions. When there is a chance of being attacked by criminals, unions are protected and can take part in crime prevention. For prompt coordination and support, the local police and grassroots trade union officials need to establish a close line of communication.
The Vietnam General Confederation of Labor requires trade unions at all levels to deeply understand the ideas and goals of workers and to actively support and assist those who are truly struggling financially.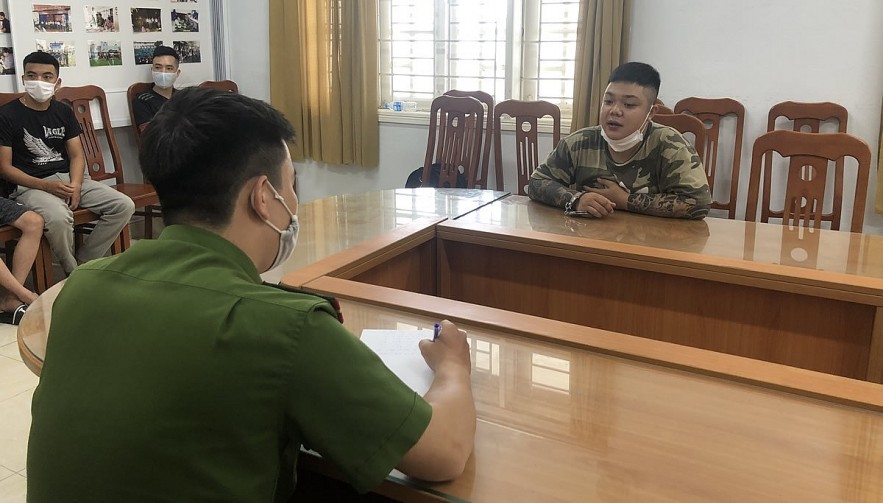 Da Nang police took statements from subjects in a loan shark ring led by Pham Quoc Dat. Photo: CAND
If workers encounter unanticipated challenges, the grassroots trade union must propose to the enterprise appropriate support options, or offer and guarantee loans for workers at credit institutions. Local unions must collaborate with experts to create particular plans of action to safeguard workers in areas where usury is prevalent and communicate their findings to higher-up unions for assistance.
The Vietnam General Confederation of Labor requires provincial and municipal Labor Confederations, Central Sector Trade Unions, and Corporations Trade Unions under the General Confederation to actively implement, periodically or irregularly, report on The Vietnam General Confederation of Labor (through the Propaganda Department of the General Confederation of Labor) to compile a report to the Standing Presidium.
Thời Đại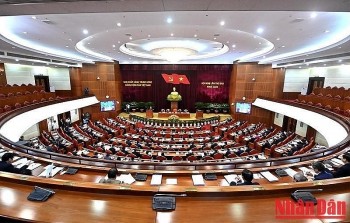 National
The 13th Party Central Committee discussed two important projects on October 4, the second working day of its 6th plenum.