Expat Youtubers Present the Thrills of Daily Life in Vietnam
You watched them, loved them, wanted to know more about them. Here we listed you favorite expat YouTubers who helps promote Vietnamese culture, food and people.
Earlier in March 2022, among the 20 best places to visit in March chosen by Wanderlust, Vietnam was honored for its Northern mountainous charm as spring arrives.
Besides millions of tourism visitors every year, Vietnam is the home to over 90,000 expats, from English teachers to engineers as well as investors and consultants Vietcetera reported.
Expat YouTubers living in Vietnam have been captured and showed the internet what life is like in this Southeast Asia country, from people, places to food and custom. We present the list of the most active and engaging contents on YouTube, including some familiar names as well as some new hot ones.
1. Vietnam Meets Dustin
Vietnam Meets Dustin has become familiar to avid travellers in recent years. The channel has more than 600,000 likes and features the rustic life of Vietnamese people.
Its owner is Dustin Cheverier, 33, from California.
Video by Vietnam Meets Dustin
Falling in love with Vietnam's countryside, Dustin has been promoting the country for more than four years. In his videos, he said that when he arrived in Vietnam for the first time he was blown away by its stunning and serene beauty. The countryside made a strong impression on him and become an endless source of inspiration for his videos.
2. Cee Jay Official
Igbokoyi Jesuloluwa, or Cee Jay, to his YouTube followers, is a Nigerian national living and working in Hanoi, Vietnam. "My goal is to make you laugh your butt off while watching my videos so feel free to do so," his bio reads.
His hilarious vlogs sometimes feature his Vietnamese wife and friends. This explains why most of Cee Jay's videos are in Vietnamese. How popular is he? His video "Su khac biet khi yeu Gai Tay & Gai Viet" (The difference when falling in love with Western Girls & Vietnamese Girls) published in 2018 now has over 5.5 million views and "Nhung dieu Cee Jay ghet nhat o Viet Nam" (Things Cee Jay hates most in Vietnam) reached over 5.2 million views.
Video by CEE JAY OFFICIAL
The CEE JAY OFFICIAL channel now has more than a million subscribers.
3. Max McFarlin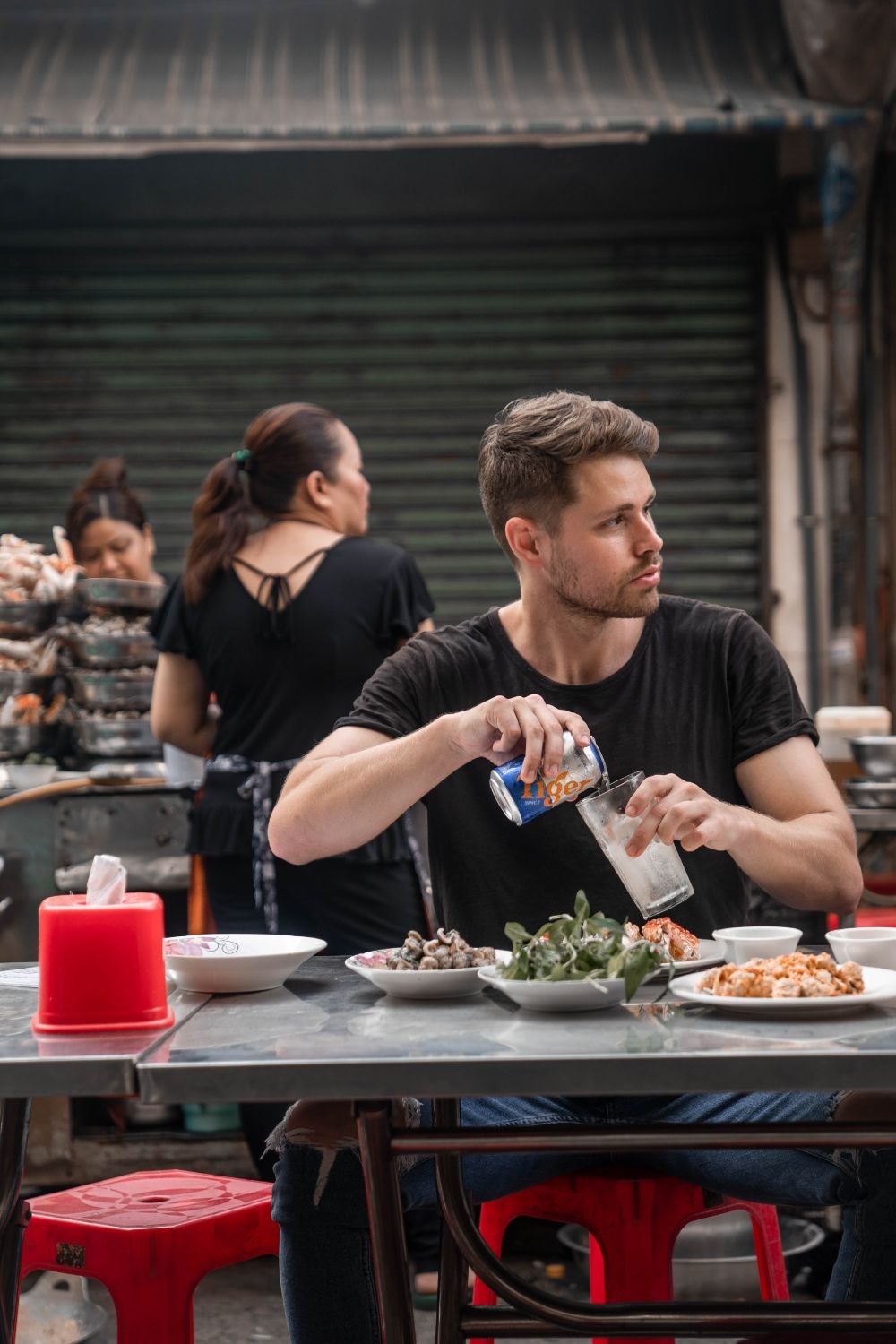 Max McFarlin enjoying street food in Vietnam. Photo: Davidsbeenhere
With his exclusive food content, American YouTuber Max McFarlin has earned over 65 million views for his videos.
In his videos, he likes to introduce viewers to different cuisines in different parts of Vietnam. He is also the creator of the viral video in 2019 called "This Is Why McDonald's Will Never Work in Vietnam!! A day of eating in Saigon, Vietnam", which has over 5 million views.
The passionate food lover showed his meals through out the day and how delicious and cheap it was to enjoy street food in Vietnam, which received a lot of positive comments from viewers. His subscribers love him for his depth, professionalism and communication with the locals.
4. Cheri Hyeri
The owner of the Cheri Hyeri channel is Kim Hyeri, currently 27, a graduate of the Vietnamese language Department at the Republic of Korea (RoK)'s University of Foreign Studies.
Her channel has 1.1 million subscribers and still going up. With an affection for Vietnam, she set up the channel to introduce Vietnamese culture and tourism, the Lao Dong newspaper reported.
Kim said she misses and hopes to return to Vietnam as it is a beautiful and welcoming country. Her videos on Vietnamese tourism, culture, and people have garnered huge attention from young people not only in the Republic of Korea but also from many other countries around the world.
One of Hyeri's ealier video where she tried food from Vietnam became viral and reached more than 3 million views:
Video by Cheri Hyeri
5. Ninja Teacher
Run by Alex Stevenson (South Africa), Ninja Teacher's YouTube channel offers hundreds of thousands of viewers a chance to learn about Vietnam. Alex Stevenson understands just what you need when starting a new life in a foreign land.
Exploring the world and different cultures was his passion from the time he was in university, and began to live in South Korea then moved to Vietnam as an English teacher. After leaving his English teaching job in South Korea, Alex fell for the charms of the Southeast Asian nation and has been running his channel Ninja Teacher since 2015 to capture his life in Vietnam.
You probably know Stevenson first as a YouTuber when his 'A Day in the life of an English teacher in Korea' series blew up. With 4 to 15 minute long videos, Alex verbalized and recorded what was going on while living in a foreign country. His most viewed Vietnam-related content - Vietnam Apartment Tour - received 197,000 hits.
Video by Ninja Teacher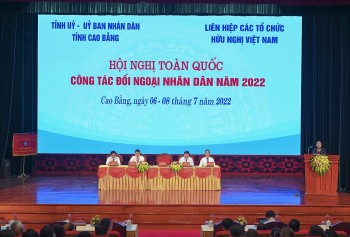 Friendship
During the event, many important issues will be discussed, and constructive suggestions and solutions will be provided to promote more effective people-to-people diplomacy operations.