Vietnam Implements ILO Abolition of Forced Labor Convention
Vietnam adopted implementation plan for ILO convention on forced labor abolition
Vietnam has sketched out specific tasks and roadmaps to implement the Abolition of Forced Labour Convention (C105) of the International Labour Organization (ILO), under a plan approved recently.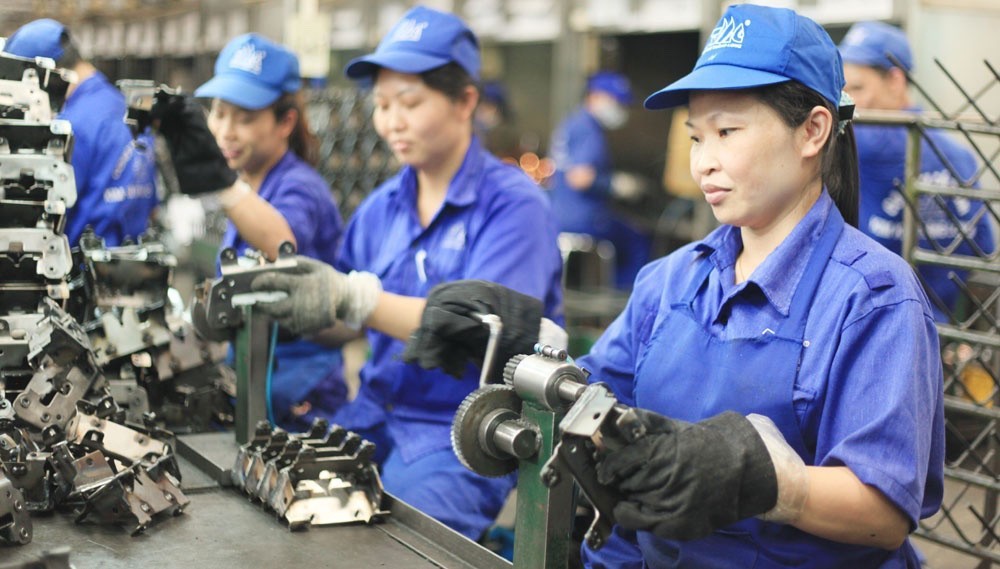 Vietnam's accession to the ILO's Abolition of Forced Labor Convention is so necessary and meaningful. Photo: ChChu Van
Deputy Prime Minister Vu Duc Dam has signed a decision approving the implementation plan of the Abolition of Forced Labour Convention (Convention 105) of ILO, reported the Hanoitimes.
Under the plan, the Ministry of Labor, Invalids and Social Affairs (MoLISA) will coordinate with ministries and agencies to disseminate the Convention and related domestic legal regulations among workers, employers, people, agencies, and organizations.
These entities will also review, adjust, amend current laws or issue new regulations to seriously and effectively comply with the convention.
The Abolition of Forced Labour Convention (Convention 105) was adopted by the ILO in Geneva, Switzerland on June 25, 1957. It is one of the two ILO conventions against forced labor, along with Convention 29 which Vietnam joined in 2007.
Convention 105 comprises ten articles. The content of the Convention focuses on Article 1 and Article 2; Articles 3 to 10 are procedural rules.
The ILO estimated of 24.9 million trapped in forced labor, 16 million people are exploited in the private sector such as domestic work, construction or agriculture; 4.8 million persons in forced sexual exploitation, and 4 million persons in forced labor imposed by state authorities.
In the private sector, forced labor generated an annually illegal benefit of US$ 150 million.
Training courses will be organized for employees, employers, businesses, cooperatives, agencies, and organizations to raise their capacity in the fight against forced labor.
The MoLISA will issue guidelines on implementing the document from 2021 to 2023; building a database in support of the work, along with mechanisms of inspection and supervision; and handling violations during the implementation from 2021 to 2025.
The ministry will also boost cooperation with countries, international and non-governmental organizations during the implementation, which will be reviewed in 2025.
It is responsible for strengthening cooperation with other countries, especially those with similar political, economic and social conditions, international organizations and non-governmental organizations to exchange information and obtain technical assistance related to the implementation of Convention 105.
The MoLISA will comprehensively evaluate the implementation of Convention 105 in the first five years by 2025 to adjust solutions to effectively deploy Convention 105 in Vietnam in the next stages.
Convention 105 on the abolition of forced labor is one of the eight fundamental conventions of the ILO. It is similar to Convention 29 in the group of international standards on the abolition of forced labor (Vietnam has acceded to Convention 29 in 2007).
Moreover, C105's standards have been incorporated into Vietnam's commitments under EU-Vietnam Free Trade Agreement (EVFTA) and Comprehensive and Progressive Agreement for Trans-Pacific Partnership (CPTPP).
The National Assembly of Vietnam approved a resolution ratifying the accession to the ILO's Convention 105 on June 8, 2020.
Vietnam's participation in the convention was in accordance with the Party's guidelines to ensure human and civil rights. It demonstrated Vietnam's political commitment to implementing obligations as an ILO member state and new generation free trade agreements.
Vietnam has ratified 25 ILO conventions, including seven core conventions namely:
• C029 - Forced Labour Convention, 1930 (No. 29)
• C098 - Right to Organise and Collective Bargaining, 1949 (No. 98)
• C100 - Equal Remuneration Convention, 1951 (No. 100)
• C105 - Convention on Abolition of Forced Labour, 1957 (No. 105)
• C111 - Discrimination (Employment and Occupation) Convention, 1958 (No. 111)
• C138 - Minimum Age Convention, 1973 (No. 138)
• C182 - Worst Forms of Child Labour Convention, 1999 (No. 182)
According to the ILO Forced Labour Convention, 1930 (No. 29) , forced or compulsory labour is: "all work or service which is exacted from any person under the threat of a penalty and for which the person has not offered himself or herself voluntarily."
Forced labor can be imposed to adults and children, by State authorities, by private enterprises or by individuals. It is observed in all types of economic activity, such as domestic work, construction, agriculture, manufacturing, sexual exploitation, forced begging, etc. and in every country.
The forced labour definition encompasses "traditional practices of forced labor, such as vestiges of slavery or slave-like practices, and various forms of debt bondage, as well as new forms of forced labour that have emerged in recent decades, such as human trafficking," also called "modern-slavery" to shed light on working and living conditions contrary to human dignity.
Forced labour is different from sub-standard or exploitative working conditions. Various indicators can be used to ascertain when a situation amounts to forced labour, such as restrictions on workers' freedom of movement, withholding of wages or identity documents, physical or sexual violence, threats and intimidation or fraudulent debt from which workers cannot escape.
In addition to being a serious violation of fundamental human rights and labour rights, the exaction of forced labour is a criminal offence.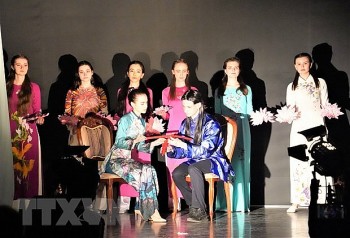 Overseas Vietnamese
Two exchange programmes were held in Russia, attracting manyemany and students of Vietnamese studies from leading universities in Russia.