Vietnam is a proactive and responsible member of APEC
Since joining the Asia-Pacific Economic Cooperation (APEC) in 1998, Vietnam has proved itself as a proactive and responsible member and made significant contributions to the group's prosperous development.
The country officially became a member of the APEC at an APEC Ministerial Meeting held in Malaysia in November 1998. Membership to the group served to help Vietnam boost international integration and simultaneously enable it to have a strong voice to develop and shape both regional economic and trade structures, VOV reported.
Joining the APEC allowed the country to participate in large organizations that involved higher levels of commitment, such as the World Trade Organization (WTO) and free trade agreements (FTA), including new generation FTAs.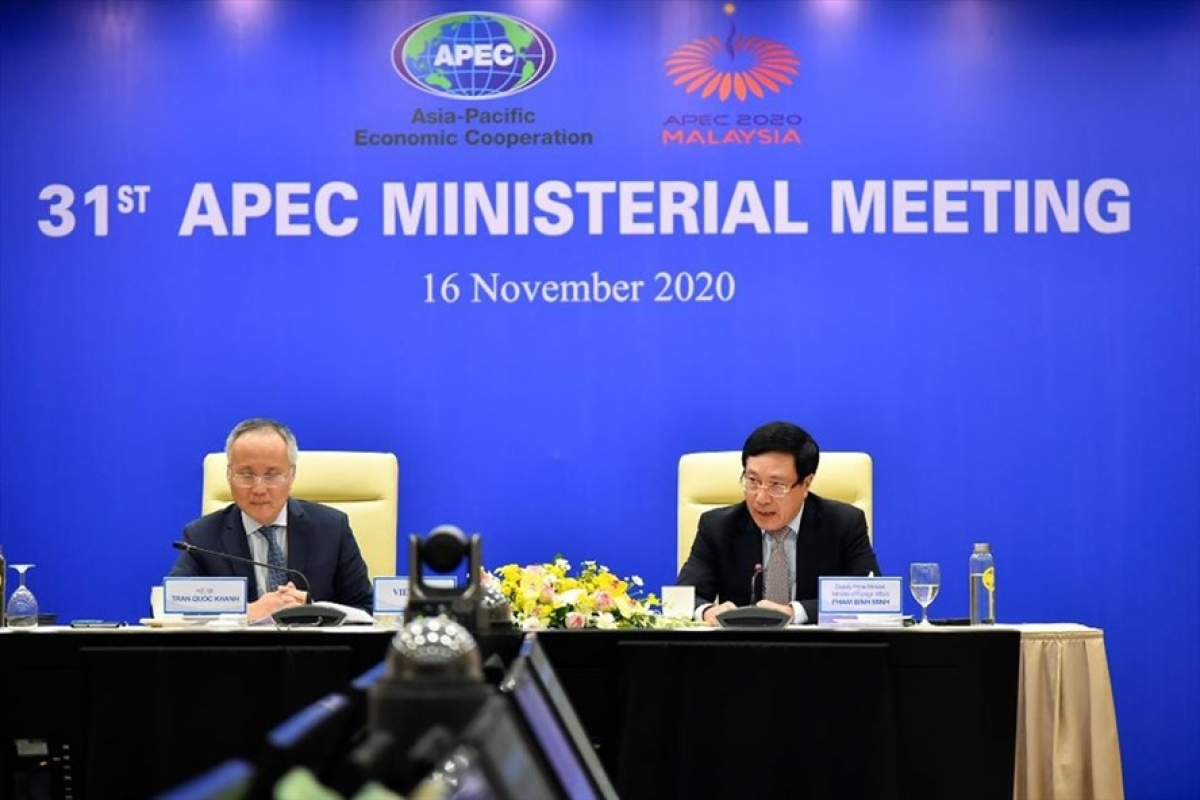 Deputy Prime Minister and Foreign Minister Pham Binh Minh (R) attends the 31st APEC Ministerial Meeting on November 16. Photo courtesy of Ministry of Foreign Affairs.
Vietnam is one of the few APEC members to have twice successfully hosted the regional leaders' summit, first in 2006 and then again in 2017.
When hosting the 2006 APEC summit, the country strived to foster bilateral relations with many key partners, including China, the United States, Russia, and Japan, mainly through visits by each respective leaders as part of the meeting.
The results of the 2006 summit, themed "Towards a Dynamic Community for Sustainable Development and Prosperity", provided fresh impetus to more effective and dynamic co-operation in the region.
Winning international trust, Vietnam was then chosen to host another APEC summit in 2017. Indeed, the success of bilateral visits and dozens of bilateral talks and meetings held during the course of the 2017 summit served to set the foundation for the country to boost relations with many regional partners.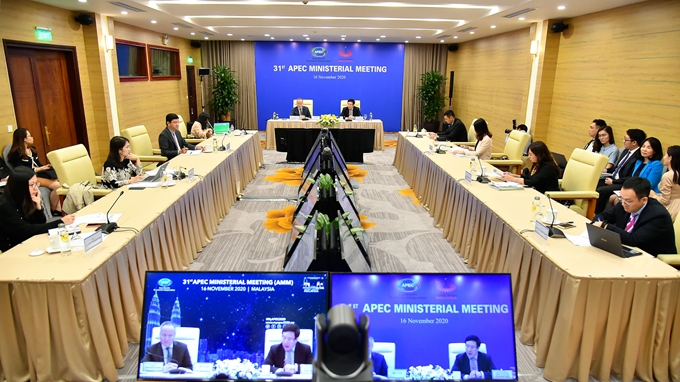 Photo: Communist Party of Vietnam Online Newspaper
Launched with the theme of "Creating New Dynamism, Fostering a Shared Future", Vietnam presided over and coordinated with other members in order to introduce a range of co-operation initiatives towards sustainable, innovative, and inclusive development, alongside regional trade liberalization, investment, and connectivity facilitation. These initiatives have helped to assert APEC's leading role in terms of global economic and trade governance in response to common challenges that occur.
The Vietnamese side also hosted discussions on APEC's post-2020 vision, along with the first APEC-ASEAN dialogue, while also making positive contributions to forming the Comprehensive and Progressive Agreement for Trans-Pacific Partnership (CPTPP) during the APEC Leaders' Week in Da Nang in 2017. During the week, an APEC CEO Summit was held, attracting the participation of over 2,100 representatives from the world's leading businesses.
Most notably, the country was one of the most active participants in putting forward initiatives and projects of mutual concern during the summit, including those relating to inclusive development, human resource development in the digital age, cross-border e-commerce facilitation, food security, climate change, and urban and rural development.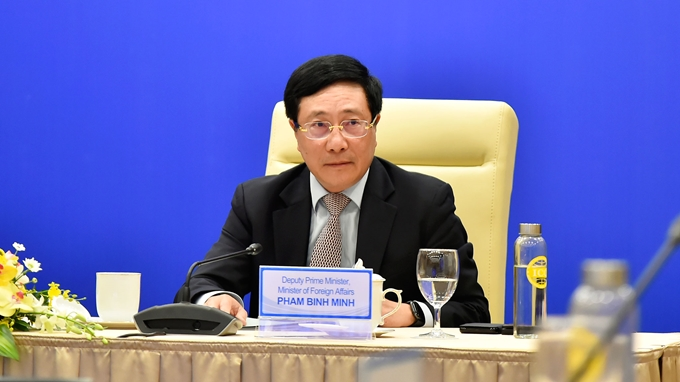 Photo: Communist Party of Vietnam Online Newspaper
Vietnam made many contributions to the governance of APEC activities through assuming the role of the executive director of the APEC Secretariat (2005-2006), chairman and vice chairman of many key APEC committees and working groups. Notably, Vietnam took on the role of chairman and vice-chairman of 18 APEC committees, working groups, and APEC Business Advisory Council (ABAC) between 2016 and 2018, receiving acclaim from the members.
This year has seen the country assume the dual role of ASEAN Chair and a non-permanent member of the United Nations Security Council. It has worked closely alongside Malaysia, the host of the APEC Summit 2020, and other members in order to maintain APEC's co-operation momentum amidst challenges caused by the novel coronavirus (COVID-19).
Moreover, Vietnam has been an active participant in approximately 100 APEC meetings and conferences, including nine ministerial-level meetings. Simultaneously, it has actively engaged in outlining many important co-operation orientations of APEC, such as the APEC Vision post-2020, the APEC Energy Vision post-2020, the APEC structural reform scheme for 2021-2025, meeting statements, and other important documents.
Vietnam affirms it will continue to work alongside APEC on the forum's upcoming development path for the purpose of building a strategic vision of a peaceful, stable, dynamic, creative, cohesive, and prosperous Asia-Pacific community.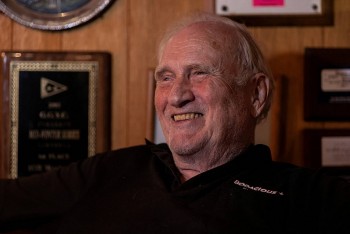 World
Alain Aspect, John F. Clauser, and Anton Zeilinger have won this year's Nobel Prize in physics for their work in quantum mechanics, Sweden's Karolinska Institute announced on Tuesday.