Vietnam kicks off ASEAN People's Forum 2020
Nearly 90 delegates representing Vietnamese people's organizations and non-governmental organizations (NGOs) attended the Conference of Vietnam People's Organization preparing for the ASEAN People's Forum 2020 (APF 2020) on February 25 in Hanoi.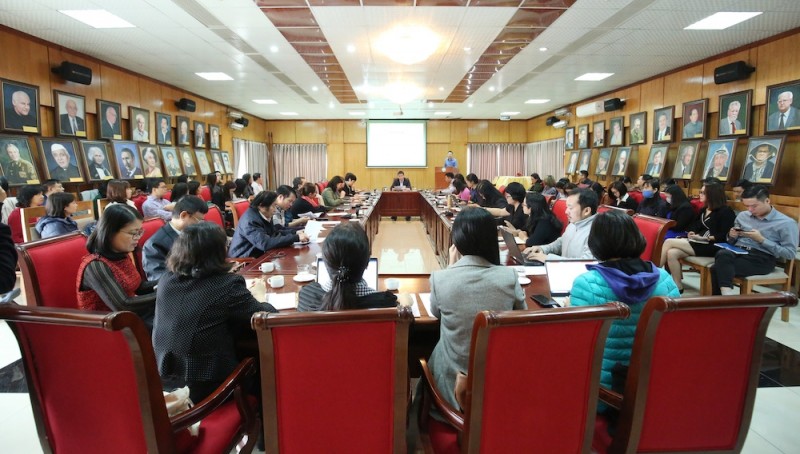 At the conference. Photo: VNF
The conference has heard the sharing of APF's general information, discussion of preparation and organization plan, disscussion and approval of Vietnam's National Organizing Committee's Terms of Reference, and National Coordinating Committee election for AFP 2020.
The delegates also discussed the preliminary preparation plan and signed up to join the APF 2020 National Organizing Committee (NOC).
Vu Ho, Director General of the ASEAN Department of the Ministry of Foreign Affairs and Deputy Head of the National ASEAN 2020 Secretariat, also shared information about Vietnam's ASEAN Chairmanship Year 2020, major orientations and priorities in ASEAN 2020.
The APF 2020 is expected to be held prior to the 37th ASEAN Summit and related summits in Hanoi in November.
The ASEAN People's Forum was first started by Malaysia in 2005. Since 2008, the event is held annually in the country which holds that year's Chair of ASEAN./.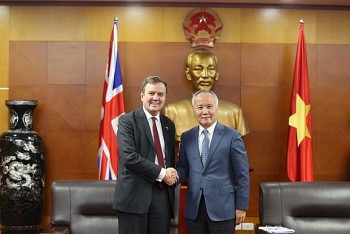 Economy
UK ready to boost CPTPP's economic firepower, said the Trade Minister on Vietnam visit