Vietnam – Laos special friendship festival kicks off in Nghe An
The Vietnam-Laos Special Friendship Festival 2019 opened in the central province of Nghe An on November 15, marking the 57th anniversary of diplomatic ties and the 42nd anniversary of the signing of the Treaty of Amity and Co-operation between the two countries.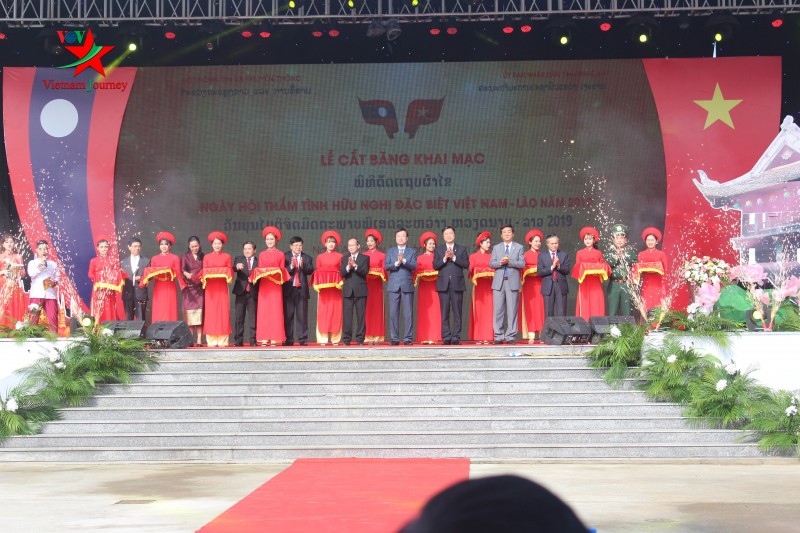 At the opening ceremony. Photo: VOV1
The three-day event drew representatives from a number of central agencies and sectors, Nghe An province and its border districts, businesses from Nghe An and Laos, nine provinces sharing the border with Laos, as well as local and Lao students in the province.
Speaking at the opening ceremony, Vice Chairman of the Party Central Committee's Commission for Information and Education Bui Truong Giang said that this is a festival of local residents in border provinces and a chance for the localities to fostering their ties and solidarity.
Various activities will be held within the festival's framework, including a photo exhibition featuring the special ties between Vietnam and Laos, an exhibition introducing culture and tourism products as well as specialties of different localities, including Nghe An and Lao provinces.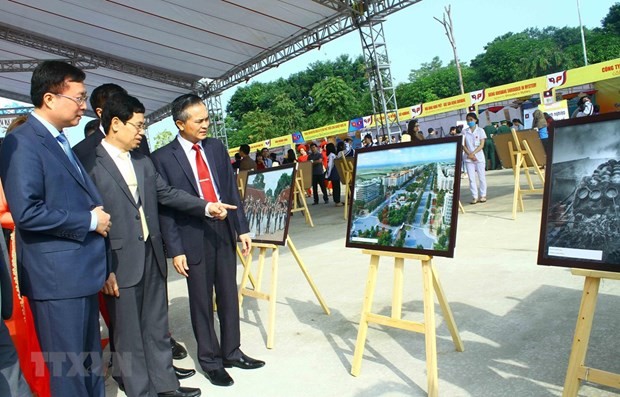 Visitors at the photo exhibition on Vietnam – Laos special ties. Photo: VNA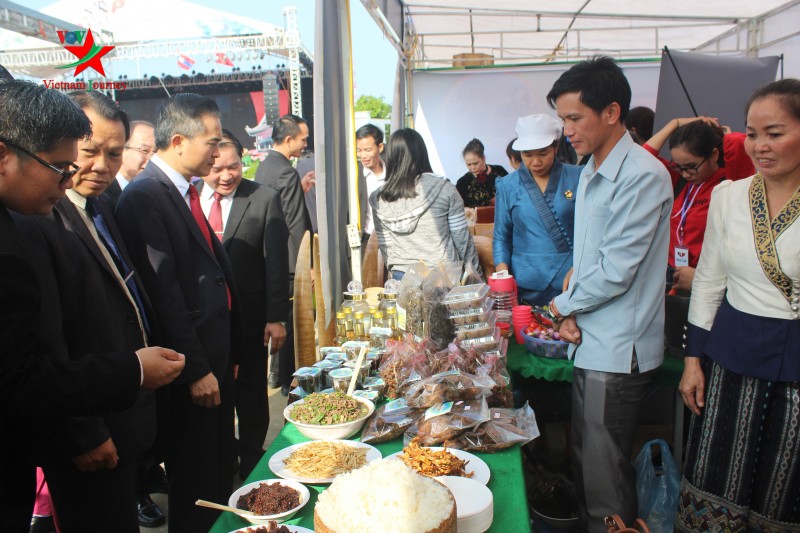 Specialties of Nghe An. Photo: VOV1
A conference to promote trade, investment and tourism in Nghe An will be held, seeking measures to strengthen border exchange activities, along with art performances.
A highlight of this year's festival is activities to strengthen the exchange among people and businesses of both sides, thus promoting investment, trade and tourism partnership between Vietnam and Laos in general as well as localities along the shared border in particular.
Addressing the event, Vice Chairman of the Party Central Committee's Commission for Information and Education Bui Truong Giang emphasised the significance of the festival in strengthening the traditional friendship, special solidarity and comprehensive co-operation between Vietnam and Laos.
The festival offered a chance to boost the dissemination of information about external relations in border areas. This would raise the awareness and responsibility of local authorities and people of firmly safeguarding national independence, sovereignty, unity and territorial integrity, maintaining peace and stability for national development, and raising Vietnam's position and reputation in the region and the world as a whole.
This is the second time that the festival has been held by the Ministry of Information and Communications and a border province of Vietnam. Last year, the event was held in Dien Bien Phu city of northern Dien Bien province./.