Vietnam News Today (Apr. 1): Foreign Investment in Vietnam Continues Bouncing Back
Vietnam News Today (Apr. 1): Covid-19 infections fall, Moderna vaccine for children aged six to 11 approved; Vietnam International Travel Mart 2022 opens; Foreign investment in Vietnam continues bouncing back; Vietnamese businesses on way to recovery after pandemic.
Vietnam News Today (Apr. 1) notable headlines
Covid-19 infections fall, Moderna vaccine for children aged six to 11 approved
Vietnam International Travel Mart 2022 opens
Foreign investment in Vietnam continues bouncing back
Vietnamese businesses on way to recovery after pandemic
Hanoi countdown event for SEA Games 31 set for April 11
Coffee exports record impressive growth in first quarter
Vietnam - potential destination for green transition and digital transformation
Beauty giant Sephora enters Vietnamese market
HCM City strengthens connectivity with foreign traders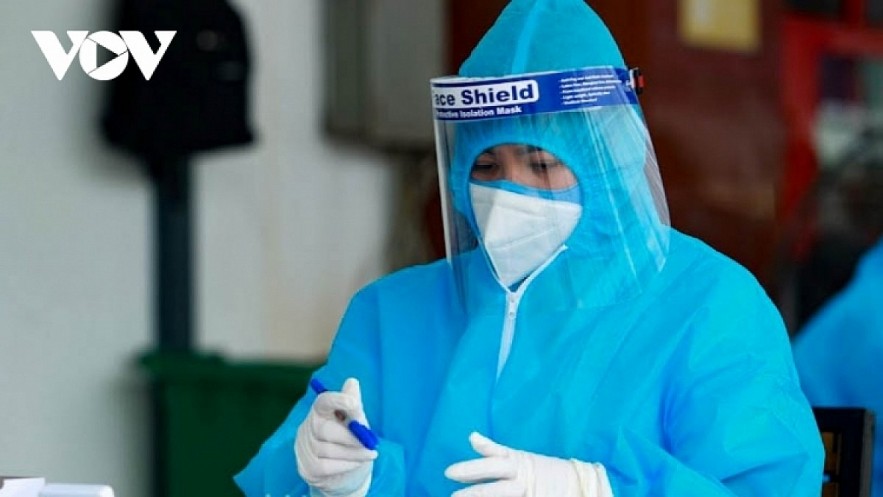 Photo: VOV
Covid-19 infections fall, Moderna vaccine for children aged six to 11 approved
The Health Ministry announced the detection of 80,838 new Covid-19 infections on March 31, a drop of 4,932 cases from one day earlier.
The majority of new cases were detected in Hanoi at 8,054, followed by Phu Tho province with 3,415 infections and Nghe An province with 3,399 cases.
Since the pandemic started in 2020, the nation's death toll stands at 42,493 cases, or 0.4% of all infections.
In the latest wave that hit the country in April, 2021, more than 9.5 million cases have been confirmed, whilst over 7.5 million of them have since recovered.
The Ministry of Health also announced a further 250,482 recoveries the same day, bringing the total number of recovered cases up to more than 7.5 million.
As of March 30, more than 206 million doses of Covid-19 vaccines have been administered, with close to 189 million adults now fully inoculated against the virus.
In another move, the Drug Administration of Vietnam approved the use of the Moderna Covid-19 vaccine for children aged six to 11, cited VOV.
After evaluating scientific documents, the Advisory Council for the Registration of Circulation of Drugs and Medicinal Ingredients approved the Moderna vaccine for children aged six 11 in the nation.
Each dose for children will contain 50 micrograms of the vaccine, or half the doses given to adults, whilst a standard course will require two shots.
Previously, the Ministry of Health was granted approval from Prime Minister Pham Minh Chinh to receive 13.7 million Covid-19 vaccine doses for children, including nine million Moderna doses from Australia. Vaccination may start from the first week of April.
Furthermore, as of March 28 approximately 81% of people aged 18 and above nationwide have now received their third jab against Covid-19, according to the Ministry of Health.
Localities nationwide are in the process of redoubling efforts to ensure the schedule of the inoculation campaign.
Vietnam International Travel Mart 2022 opens
The Vietnam International Travel Mart (VITM) 2022 opened in Hanoi on March 31 with the theme of "New Normal – New Opportunities".
The four-day event attracts the participation of 500 businesses from 52 provinces and cities nationwide and Japan, the Republic of Korea, Thailand, Malaysia, Taiwan (China), and Turkey.
Deputy Minister of Culture, Sports and Tourism Doan Van Viet said that the fair takes place in a special context as the industry has experienced a two-year hiatus caused by the Covid-19 pandemic and is recovering after the country's full reopening of tourism activities from March 15.
An art performance at Vietnam International Travel Mart 2022. Photo: VNA
Along with activities within the framework of the Visit Vietnam Year 2022 themed "Quang Nam – A Green Destination", the VITM is described as significant to re-start tourism trading, connectivity and development nationwide.
Viet stressed the need to invest in upgrading infrastructure and developing new products, destinations and air routes; improve the quality of human resources; and restructure the post-pandemic market, according to VNA.
He also asked localities and businesses to intensify connectivity and actively participate in the global value chain, and seek cooperation opportunities during the framework of the VITM.
This year's fair is expected to draw over 2,000 businesses and 40,000 visitors. Tourism and aviation enterprises will offer more than 10,000 promotion tours, 100,000 cheap tickets and 1,000 gifts.
A wide range of activities will be held within the framework of the fair, including a national forum themed "Recover Vietnam Tourism – New orientation, New activities".
Foreign investment in Vietnam continues bouncing back
Despite the Covid-19 pandemic's adverse impacts, foreign investors still put their trust in the economy and investment climate of Vietnam in the new normal context, said Director of the Foreign Investment Agency (FIA) Do Nhat Hoang.
A total of US$4.42 billion of foreign investment was disbursed in the first three months of 2022, up 7.8 percent year on year, the FIA's statistics showed.
Dau tu (Vietnam Investment Review) cited the World Bank as saying that the increased disbursement indicated a strong rebound in foreign investment in the country.
Meanwhile, the FIA held that the Government and relevant agencies' continual and effective assistance, along with efforts by enterprises to weather the pandemic and adapt to the new context, have helped firms gradually recover, maintain, and expand operations. That's why the disbursed capital has been rising over the past months.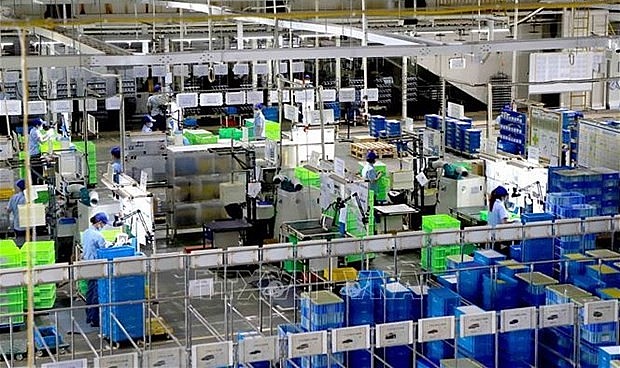 Illustrative image. Photo: VNA
Though the registered capital in Q1, US$8.9 billion, is equivalent to just 87.9 percent of the figure in the same period last year, only investment in new projects declined (by 55.5 percent) while the number of new projects still increased (37.6 percent), and the capital poured into existing projects surged 93.3 percent to top US$4.06 billion.
Foreign investment through capital contribution and share purchase exceeded US$1.63 billion, more than doubling the figure in Q1 last year.
Savills Vietnam said apart from favorable macro-factors, the State's timely support plays the decisive role in helping consolidate foreign enterprises' trust in the country, VNA reported.
Together with economic policies, the quickly implemented mass Covid-19 vaccination campaign has turned Vietnam into one of the six countries with the largest vaccine coverage in the world, a basis for foreign businesses to put their trust in the local market's recovery, according to Savills Vietnam.
The FIA predicted that the full reopening to international tourists since March 15, the visa exemption for citizens from some countries, and European investors' shift of capital flows due to the Russia - Ukraine conflict's impacts will also affect foreign investment attraction in Vietnam in the time ahead.
Foreign investment into industrial parks is likely to increase in 2022, with investors mainly coming from Japan, the Republic of Korea, Taiwan, and the EU, the FIA Director noted.
Vietnamese businesses on way to recovery after pandemic
Meta's survey shows that small and medium enterprises (SMEs) in Vietnam are affected by the new Covid-19 strain, but optimistic signals are revealed.
As many as 20% of businesses globally closed, 3% higher than July 2021. The data is from Meta's survey of the situation of SMEs across 30 countries and territories in January 2022.
According to the survey, the increase in the number of closed businesses in January is small compared to the previously recorded fluctuations, but it also reflected the negative impact of the Omicron wave in the region.
In Vietnam, the new strain of Covid-19 also caused difficulties, when 75% of SMEs using Facebook said that they were maintaining operations or having revenue-generating activities, a 5% decrease compared to September 2021.
Although most businesses recorded a decline in revenue, the business situation showed signs of improvement. About 23% of SMEs reported sales growth year on year, up 6%. About 67% recorded a drop in revenue, down 9% from September 2021.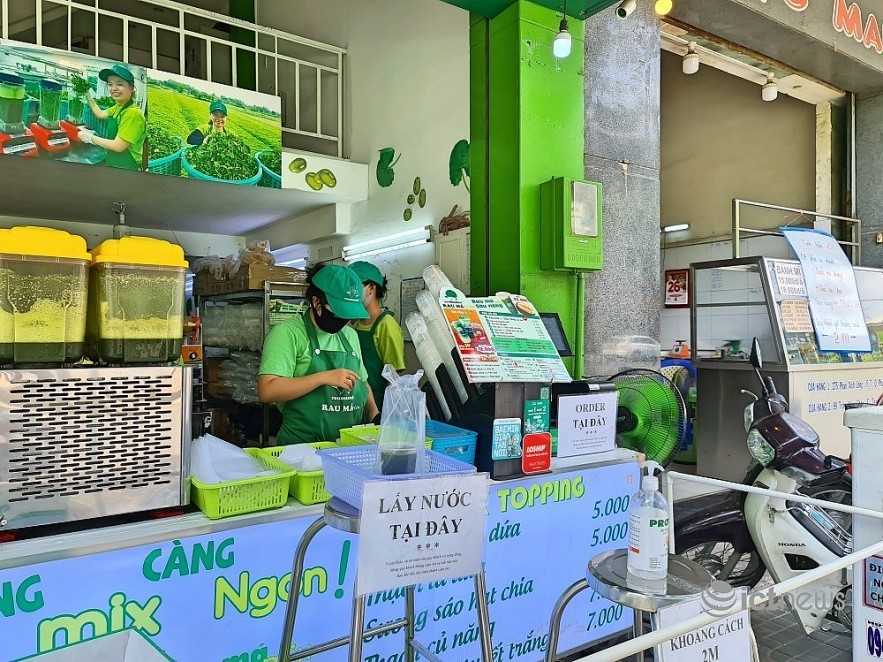 Photo: VNN
Many businesses were still concerned with the current business situation. Specifically, 42% worried about decreasing demand or lack of customers in the next few months. However, this number decreased compared to the figures recorded in September 2021.
Thanks to the improvement in business, the number of SMEs having to cut personnel decreased by 9% compared to September 2021, to 44%.
While social distancing measures are still in place due to the impact of the epidemic, the transition to an online model has become an inevitable trend for global businesses as well as Vietnamese businesses. Up to 59% of small and medium enterprises said that sales from online sales accounted for at least 25% of total revenue, up 13% compared to last September, cited VNN.
In addition to the efforts of Vietnamese small and medium enterprises to overcome difficulties, the significant improvement in the business situation and economic recovery in Vietnam has been achieved through the cooperation of relevant agencies. Around 9% of SMEs active on Facebook said they received financial support in the form of cash grants or loans from a government source since the start of the Covid-19 pandemic, demonstrating the efforts of Vietnam in accompanying and encouraging the business community to overcome difficulties caused by the pandemic.
In Meta's Asia Pacific survey, nearly half of the SMEs operating on Facebook said that at least 25% of revenue in January came from digital platforms.
However, they still aimed to operate on both the physical space and the digital platform. About 69% of businesses planned to work on both forms.
Hanoi countdown event for SEA Games 31 set for April 11
The capital is scheduled to hold a string of activities to start a 31-day countdown to the opening of the 31st Southeast Asian Games (SEA Games 31), starting from April 11.
The Olympic Run Day for Public Health and the 47th Hanoi Moi (New Hanoi) Newspaper Open Running Tournament for Peace 2022 with the participation of nearly 3,000 people will be held around Ho Guom, also known as Sword Lake.
Furthermore, local streets will be decorated with banners, flags, and mascots of the regional games in celebration of the SEA Games 31, cited VOV.
Photo: VOV
During a meeting held on March 31, Chu Xuan Dung, vice chairman of the Hanoi People's Committee, said this is an important sporting event aimed at promoting the image of Hanoi as a safe, friendly, and attractive city for both domestic and foreign tourists.
Due to this, the organization must be conducted carefully and thoughtfully, he noted.
Dung also required delegates and athletes to follow the Health Ministry's 5K message regarding Covid-19 prevention and control measures as it seeks to further curb the spread of the pandemic during the regional games.
The SEA Games 31 are set to run from May 12 to May 23 and will feature 40 sporting events. Along with Hanoi, activities and events within the regional games will take place in 11 nearby provinces and centrally-run cities.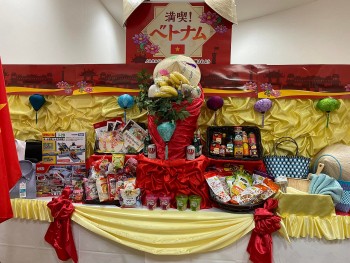 Economy
Vietnamese rice and agriculture products are rising stars in Japan, entering hundreds of supermarkets and retail stores in AEON's system across the country.