Vietnam News Today (Aug. 27): Vietnam, Singapore Highlighted as Leading Important Partners in Multiple Fields
Vietnam News Today (Aug. 27): Vietnam, Singapore highlighted as leading important partners in multiple fields; Papua New Guinea wants to upgrade relations with Vietnam; Vietnamese imports and exports with Asia hit nearly US$242 billion; Various tours available for National Day holidays.
Vietnam News Today (Aug. 27) notable headlines
Vietnam, Singapore highlighted as leading important partners in multiple fields
Papua New Guinea wants to upgrade relations with Vietnam
Vietnamese imports and exports with Asia hit nearly US$242 billion
Various tours available for National Day holidays
Vietnam looks to new FDI inflows from Western Europe and North America
Hanoi, Red River Delta provinces boost connection
Vietnamese businesses look towards green future: seminar
Vietnamese dance group performs at Japanese festival
Phu Quoc must affirm its international tourism appeal: Savills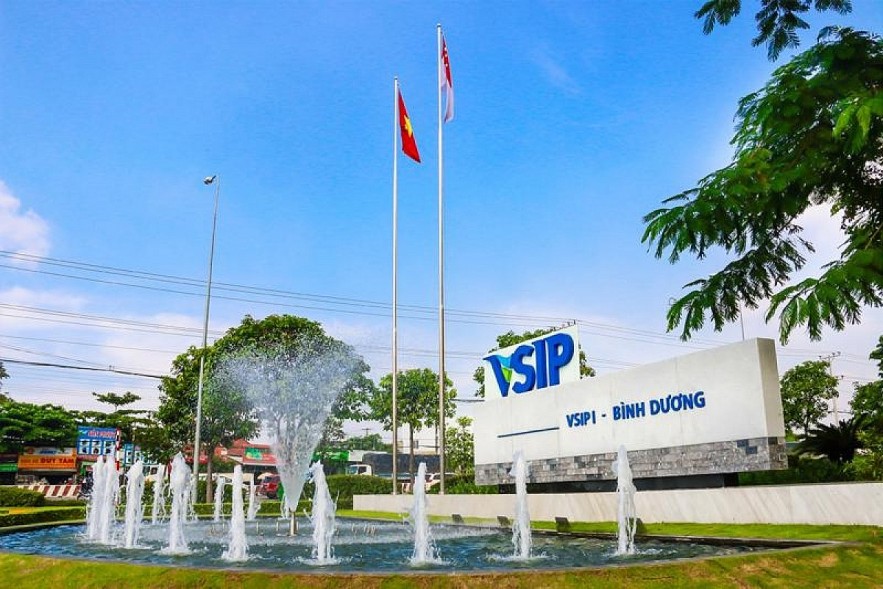 The Vietnam-Singapore Industrial Park in the southern province of Binh Duong.
Vietnam, Singapore highlighted as leading important partners in multiple fields
Both countries are currently each other's leading partners in a multitude of fields, ranging from trade and investment to diplomacy, security and defense.
Dr. Le Hong Hiep of the ISEAS Institute - Yusof Ishak of Singapore made the statement during a recent media interview held to discuss the significance of this visit, as well as noting the highlights in relations between the two countries over recent times.
According to him, the leaders' regular exchange of bilateral visits can be viewed as a positive trend.
Along with conducting a return visit according to diplomatic practices, this trip also contributes to strengthening bilateral relations, consolidating strategic trust between both nations' leaders, and implementing existing and new agreements, especially in the field of economic co-operation.
All of these activities will therefore contribute to deepening the bilateral strategic partnership and helping the two countries to achieve their diplomatic and strategic goals, as well as domestic goals, especially in terms of economic development.
Dr. Hiep stated that bilateral ties over recent times have developed quite comprehensively, covering fields from diplomacy, security, strategy, to trade and investment.
Most notably, recently the two sides have also expanded bilateral co-operation to new fields such as green economy, digital economy, and innovation, cited VOV.
He assessed that in these areas, a prominent highlight is bilateral investment ties, especially Singaporean investment in the Vietnamese market.
In recent years, Singapore has always been the country with the largest registered investment capital in the nation. During the initial seven months of the year, among 94 countries and territories investing in the country, the city-island nation ranked first with a total investment of nearly US$3.64 billion, duly accounting for more than 22.4% of total investment capital in the nation, he continued.
Apart from the investment capital inflow from major Singaporean enterprises such as Capitaland, Sembcorp, and Mappletree, the city-island nation also serves as a gateway in which to bring international capital into Vietnam. Indeed, many multinational companies choose to invest in Vietnam through legal entities incorporated in Singapore.
Moreover, it can also be considered a gateway for many Vietnamese businesses to seek capital from foreign investors, or to enter the international market, with electric vehicle manufacturer VinFast being a prime example.
He suggested that moving forward the two sides should continue to ramp up collaboration in traditional fields that have been competently implemented over past time, such as infrastructure development, education and training, trade, and investment.
On the other hand, both sides must strive to bolster co-operation in new fields, such as climate change response, the green economy, the digital economy, and innovation. These are potential fields which have ample room for broader co-operation, while fully meeting the development goals of the two countries.
In the field of green economy and climate change response, the two countries are discussing the development of offshore wind farms in Vietnam in a bid to export electricity from these wind farms to Singapore.
Such projects will not only help the two countries to work towards reducing greenhouse gas emissions and achieving net zero emissions in the future, but also help Vietnam to exploit the great potential of renewable energy for sustainable economic development, Dr. Hiep went on to say.
He also proposed that along with the two sides sharing strategic visions relating to the regional and international security situation, they could also consider deepening bilateral co-operation in security-defense.
Moreover, both sides can also enhance consultation and exchange views at international forums in order to better protect their national interests whilst contributing to the maintenance of a rules-based international order, which can be viewed as beneficial to the two nations' security and prosperity.
Dr. Hiep assessed that within ASEAN, both sides share quite close strategic thinking as the two tend to emphasize the role of a balanced diplomatic strategy, strategic autonomy, the supremacy of international law, as well as the need to maintain a rules-based international order.
He added that both countries also share a vision of achieving a united, cohesive ASEAN that plays a central role in regional security architectures.
All of these create favorable conditions for the two countries to consult and co-ordinate their views and stances on issues of common concern.
In the immediate future, the two sides must co-ordinate their views to fully resolve basic issues directly related to bilateral interests such as the East Sea or the management of water resources in the Mekong River, Dr. Hiep stated.
Besides, other issues such as handling the political crisis in Myanmar or managing ASEAN's relations with the United Staes and China in the context of increasingly fierce strategic competition between the two powers are also important issues that the two countries must work together on. This will help to contribute to shaping an effective joint response of the entire regional bloc.
Such co-ordinated activities will also help to boost political trust between the two countries, thereby helping to deepen the bilateral strategic partnership in the long run, he stressed.
Papua New Guinea wants to upgrade relations with Vietnam: Governor-General
Vietnamese Ambassador to Papua New Guinea Nguyen Tat Thanh presented President Vo Van Thuong's credentials to Governor-General Bob Dadae in the city capital of Port Moresby on August 24.
Receiving Thanh, Dadae expressed his deep admiration for President Ho Chi Minh and Vietnam's outstanding socio-economic development achievements over the past decades.
He affirmed that Papua New Guinea highly appreciated Vietnam's foreign policy as well as its role and position in the Indo-Pacific region and the international arena. The Governor-General expressed his wish that the two countries will upgrade their relations, and focus on economic cooperation and climate change response.
He suggested the two governments exchange experiences in building an independent and self-reliant economy and international integration.
The Governor-General also expressed his wish to visit Vietnam when the two countries celebrate the 35th anniversary of the establishment of their diplomatic relations in 2024.
On this occasion, Thanh paid courtesy visits to some leaders of Papua New Guinea, according to VNA.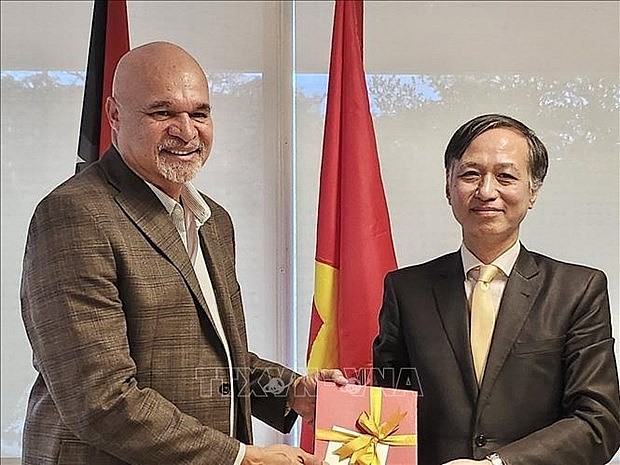 Vietnamese Ambassador to Papua New Guinea Nguyen Tat Thanh (R) meets with Papua New Guinea's Acting Prime Minister John Rosso. (Photo: VNA)
Meeting with Thanh, Acting Prime Minister John Rosso emphasised that the Government of Papua New Guinea advocates expanding its relations with Vietnam. The country is considering opening diplomatic and trade representative offices in Hanoi soon, and is ready to exchange delegations with Vietnam at all levels, he said.
Rosso said the country will consider facilitating the granting of citizenship to Vietnamese nationals who wish to make long-term contributions to Papua New Guinea.
The ambassador also had a meeting with Minister for International Trade and Investment Richard Maru, who said he is planning to visit Vietnam this year to define practical cooperation areas and seek trade exchange opportunities between the two countries.
At these meetings, Thanh congratulated Papua New Guinea on its socio-economic achievements, especially important changes recognised by the International Monetary Fund (IMF) and the Asian Development Bank (ADB) as well as key economic and infrastructure projects that the country is planning to carry out.
The ambassador welcomed the results of cooperation between the two countries over the past 30 years and thanked Papua New Guinea for presenting COVID-19 vaccines to Vietnam in September 2021.
Thanh suggested the two sides review and accelerate the implementation of a Memorandum of Understanding on fishery cooperation signed in 2017, and at the same time promote the negotiation of cooperation agreements in potential fields.
During his visit to Port Moresby, Thanh also met with representatives of the Vietnamese community who are living and working in Papua New Guinea.
Vietnamese imports and exports with Asia hit nearly US$242 billion
Vietnam's import and export turnover to the Asian market during the opening seven months of the year reached US$241.84 billion, accounting for the largest proportion at 65% of the total import and export value of Vietnamese goods to the world and a drop of 13.5% on-year, according to the General Department of Customs.
Most notably, Vietnamese trade exchanges with the American, Europe, Oceania, and African markets all declined in line with the general situation of global trade, VOV reported.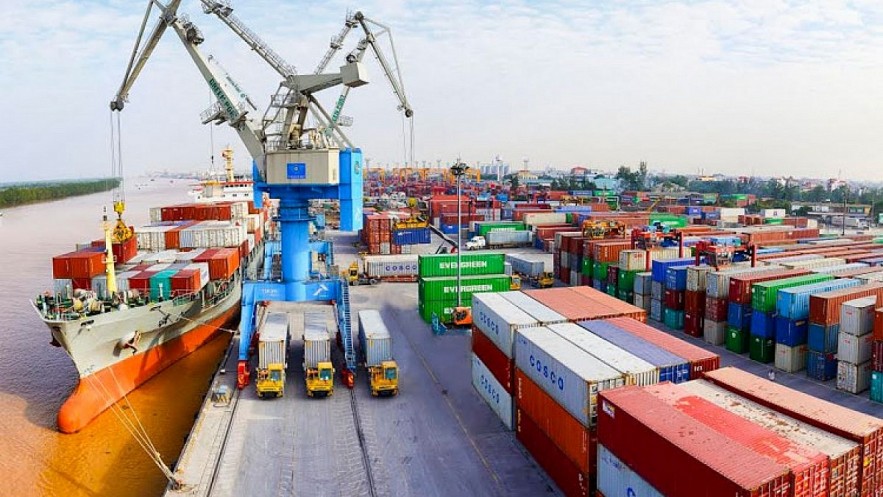 Photo: VOV
For example, exports to Japan stood at US$13.086 billion, a fall of 3.1%, the Republic of Korea (RoK) with US$13.175 billion, down 7.2%, and ASEAEN with US$18.639 billion, down 8.7% over the same period from last year.
During the reviewed period, vast markets such as the EU and the United States also witnessed a steep decline. Exports to the US reached US$53.096 billion, down 20.8%, the EU with US$25,261 billion, down 8.8%, and Oceania, including Australia and New Zealand, with US$3.439 billion, down 11%.
Last year witnessed Vietnamese merchandise trade with Asia reach US$475.29 billion, of which exports in 2022 hit US$177.26 billion, up 9.5%, accounting for 47.7% of the national turnover. In addition, imports reached US$298.03 billion, up 9.6%, accounting for 83% of the country's turnover. Among the five continents, Vietnam only suffered a trade deficit from Asia.
Major partners in this region include China, the RoK, Japan, and ASEAN region.
Various tours available for National Day holidays
Popular destinations such as Da Nang, Nha Trang (Khanh Hoa) and Phu Quoc (Kien Giang) are chosen by a lot of tourists.
Currently, domestic tours have great pricing that is more economical than those offered during the National Reunification Day and May Day holidays. In the North, tours to highland destinations are arranged in various forms such as package tour, trekking and mountain climbing. Specifically, a Hanoi - Sapa (Lao Cai) tour in three days two nights costs about VND2.7 million (US$113) per person and a Hanoi - Ha Long (Quang Ninh) tour at a price of VND3.6 million per person. Besides, leisure travel such as cruises on Ha Long Bay and Lan Ha Bay are offered at VND3.2-3.8 million per head are also chosen by many tourists.
Assessing tourism trends during the National Day holidays, Director of VietSense Travel Nguyen Van Tai said that after a long summer vacation, tourists will tend to choose short-term trips. In the North, tours to Sa Pa (Lao Cai), Mu Cang Chai (Yen Bai), Ha Giang and Ba Be (Bac Kan), Ha Long, and Cat Ba (Hai Phong) will be favoured by many people. These are also the products with the best pricing for customers.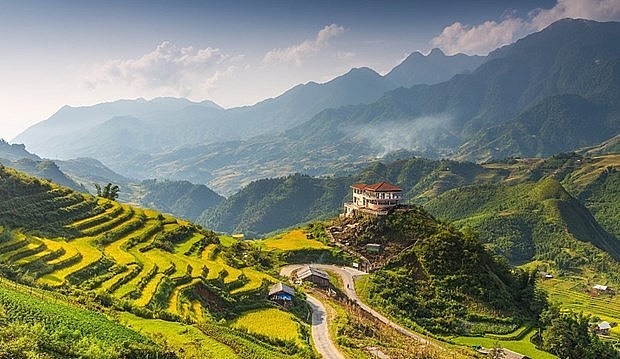 Muong Hoa Valley, about 10km southeast of Sa Pa township in Lao Cai province. (Photo: TTTTDL)
Popular destinations such as Da Nang, Nha Trang (Khanh Hoa) and Phu Quoc (Kien Giang) are chosen by a lot of tourists. Director of GBest Tourism Company Nguyen Thi Huyen said that although tourism on the occasion of September 2 holidays is not as "hot" as in the summer vacation, this is still a busy time for the tourism industry. Hanoi is also an attractive destination for tourists from neighbouring provinces and foreign tourists.
Outbound tours to Thailand, China, Singapore, the Republic of Korea and Taiwan (China) are preferred by many Vietnamese people. Director of Trang An Tourism Company Nguyen Huu Cuong said that while the price of domestic air tickets for many routes is quite high, tours abroad cost between VND7-10 million, so many Vietnamese tourists choose to travel abroad.
The price of air tickets for this period is two-fold even three-fold higher than in normal days. For example, if a customer chooses to go on August 31 or September 1 by Vietjet on Hanoi - Phu Quoc route, the ticket price ranges from 1.6 million VND to more than VND2 million per one way depending on flight time. If you fly with Vietnam Airlines, the fare will be VND2.4 million per one way or even more.
Vice Chairman of the Vietnam Travel Association Phung Quang Thang said that the trend of self-sufficient travel with small groups and families is still chosen by many people during this year's holiday, cited VNA.
"Families should plan ahead in booking services as well as calculate routes and destinations to avoid congestion and overload at some sites," Thang said, adding that tourists are recommended to select a reputable travel firm when booking a tour to avoid being scammed.
Many tourists choose to travel around Hanoi on the National Day holiday as autumn is the most beautiful season of the city. According to the Hanoi Department of Tourism, visitors can take a night tour of Thang Long Imperial Citadel or Hoa Lo Prison relic site, tours to explore the Old Quarter, or craft villages.
In addition, there are many services at the commercial centers for tourists to both shop or experience skating at Royal City Urban Area, see the aquarium at Times City or Lotte Urban Area and look at the animal world at Hanoi Zoo or Bao Son Paradise Park.
Vietnam looks to new FDI inflows from Western Europe and North America
Vietnam expects to attract more foreign direct investment from Western Europe and North America in the near future, said a representative of the Ministry of Planning and Investment.
Do Van Su, vice director of the Foreign Investment Agency under the Ministry of Planning and Investment, shared this insight at the Vietnam Industrial Property Forum (VIPF) hosted by the Vietnam Investment Review on August 24.
Su noted that alongside the traditional sources of FDI inflows such as Japan, South Korea, China, and Taiwan, Vietnam is expecting to witness a surge in FDI from businesses based in Western European countries like Germany, Netherlands, France and Spain.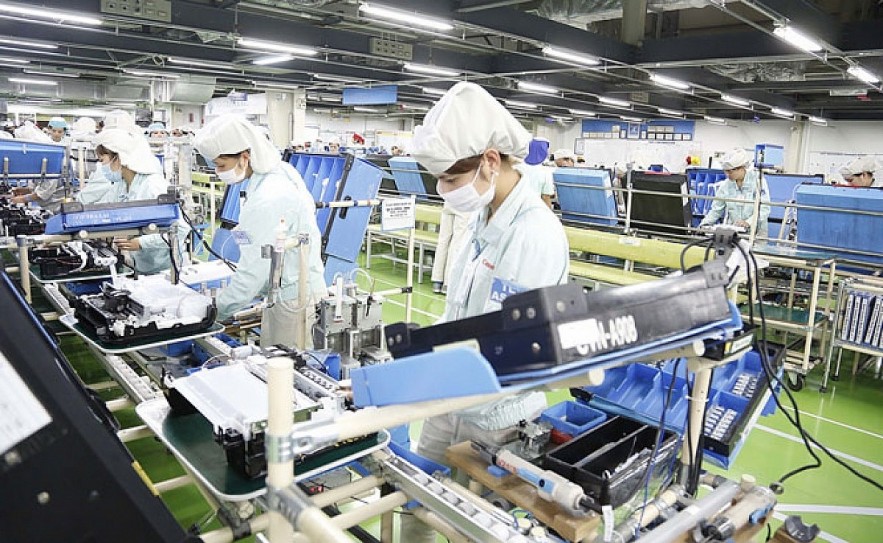 Photo: VNN
Explaining the diversification in FDI inflows, Su mentioned the "China Plus One" strategy adopted by multinational corporations from Japan, South Korea, Europe, and the U.S. This strategy aims to diversify risks and is further amplified by global supply chain disruptions due to the Russia-Ukraine military conflict.
In addition to renewable energy expected to attract FDI, various foreign companies specializing in manufacturing and processing also express interest in Vietnam, Saigon Times reported.
Statistics from the Foreign Investment Agency reveal that over the past few years, more than 60% of FDI capital has been directed into manufacturing and processing projects in Vietnam. These projects are primarily situated in industrial parks equipped with comprehensive infrastructure and other auxiliary facilities.
In the first seven months of this year, Vietnam attracted nearly US$16.24 billion in FDI, with US$1.6 billion directed towards property projects, according to the Foreign Investment Agency's statistics.
Bruno Jaspaert, general director of KCN DEEP C, highlighted four main factors driving Vietnam's appeal for FDI: free trade agreements, the influx of investments stemming from the "China Plus One" strategy, reasonable land fees, and the promotion of infrastructure development.