Vietnam News Today (Aug. 24): Vietnam Remains Attractive For Investors
Vietnam News Today (Aug. 24): Vietnam, US accelerate implementation of logging control agreement; Vietnam remains attractive for investors; Hoi An among international destinations for luxury air travel; NA Chairman hosts Japan's Komeito paty leader.
Vietnam News Today (Aug. 24) notable headlines
Vietnam, US accelerate implementation of logging control agreement
Vietnam remains attractive for investors
Hoi An among international destinations for luxury air travel
NA Chairman hosts Japan's Komeito paty leader
Foreign media shares 32 best things to do in Ho Chi Minh City
Vietnam intensifies tourism promotion to attract foreign visitors
Ample room remains for Vietnamese AI developers
Bac Ninh ordered to become city with modern industry, high technology
Vietnam fisheries int'l exhibition opens in HCM City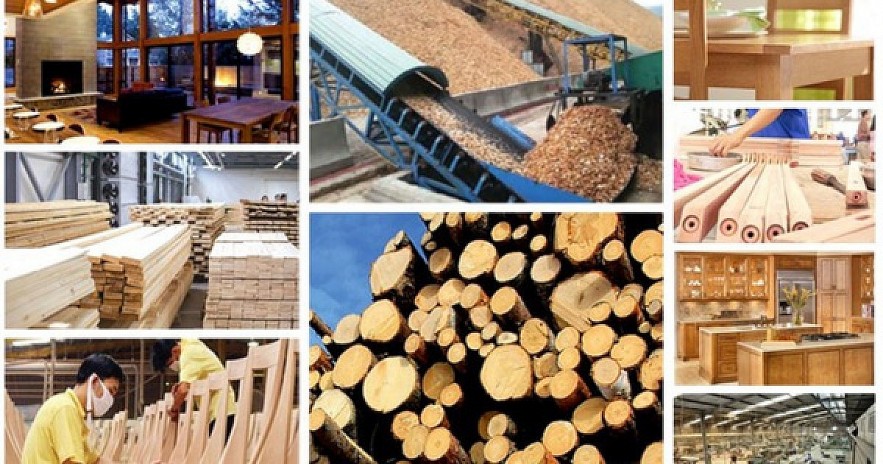 Photo: VOV
Vietnam, US accelerate implementation of logging control agreement
Vietnam always tries its best to carry out the agreement on illegal logging and timber trade with the US and pledge to develop a transparent, sustainable and responsible forestry sector.
Vietnamese Deputy Minister of Agriculture and Rural Development Nguyen Quoc Tri and Assistant US Trade Representative (USTR) for Environment and Natural Resources co-chaired a meeting of the Timber Working Group between Vietnam and the US in Washington, D.C. on August 22-23.
The Timber Working Group was established with an aim of implementing the Agreement between the Vietnamese and US Governments on the control of illegal logging and timber trade.
At the meeting, the Vietnamese delegation updated the implementation progress of the agreement, exchanged details on the enforcement of commitments in the agreement with a focus on intensifying customs control and inspection for imported timber shipments.
It also reviewed and eliminated financial incentives for the wood processing industry, while stepping up cooperation with exporting countries of raw wood to control the origin of timber, amend legal documents in order to revise the enterprise classification system, add criteria for identifying positive geographical areas to make it impossible for confiscated timber become involved in the supply chain, cited VOV.
In the process of renovation and integration into the global economy, Vietnam has consistently followed the principle of "sustainable development." Besides, the nation also has strong commitments to joining hands in international efforts to protect the environment and the Green Planet.
At the 26th Conference of the Parties to the United Nations Framework Convention on Climate Change (COP26), the Government of Vietnam committed to reducing methane emissions by 30% by 2030 compared to the level recorded in 2020 and working towards the goal of net zeo emissions o by 2050.
The forestry sector will play an important role in implementing these commitments.
The US side highly appreciated Vietnam for seriously realizing the commitments in the agreement, and pledged their continued technical assistance for Vietnam in order to help the country strengthen the capacity of competent agencies towards forest protection, biodiversity conservation and illegal logging control.
Vietnam remains attractive for investors: Savills
Amid considerable changes in the global investment trend in many important real estate segments, Vietnam has still been one of the destinations drawing great interest from investors thanks to the positive recovery capacity and the flexibility of the country's economy, according to a recent report from Savills Vietnam.
Savills highlighted some large-scale merger and acquisition (M&A) deals in Vietnam in the second quarter of 2023, including Everland Opportunity IX's purchasing of three hotels in Vietnam and Indonesia from Strategy Hospitality Holdings Ltd. with US$106 million.
Meanwhile, Keppel and Keppel Vietnam Fund acquired a 49% stake in two residential projects in Thu Duc city in Ho Chi Minh City with an area of 11.8 hectares from Khang Dien Group with US$136 million. THT Development Co. Ltd. also transferred 1.13 hectares of land in Starlake City in Hanoi to CMC Technology Group to build an innovation centre with an investment of US$76 million, according to VNA.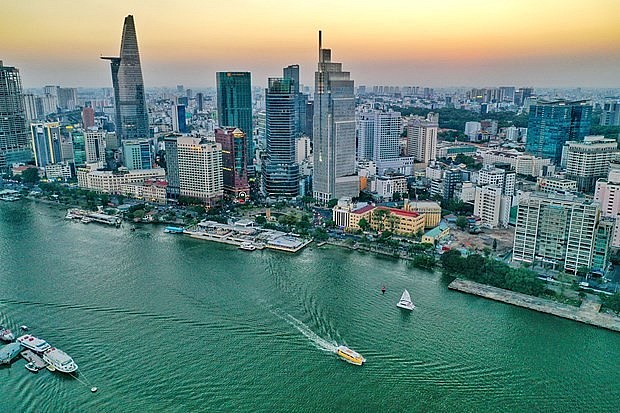 Vietnam has still been one of the destinations drawing great interest from investors thanks to the positive recovery capacity and the flexibility of the country's economy (Photo: VNA)
Troy Griffiths, Deputy Managing Director of Savills Vietnam, said that despite short-term pressures on inflation as well as a decline in production and export, Vietnam's medium-term outlook remains positive. The reduction in interest rates prescribed by the State Bank of Vietnam (SBV) has stimulated economic growth by reducing the cost of capital for borrowers and credit institutions.
FDI inflows into Vietnam are showing many promising opportunities. Although the total FDI decreased, newly registered projects and capital increased sharply, especially in the manufacturing sector. Improvements in infrastructure development, administrative reform and investment in innovation hubs in Vietnam are also contributing to making the market more attractive to international investors, said Griffiths.
The SBV has lowered interest rates to support growth and FDI inflows remain sound. New regulations supporting debt restructuring will be positive for real estate and will boost transparency, which is positive for sustainable growth in the long term, he added.
Thomas Rooney, Senior Manager of Industrial Services at Savills Hanoi, said that the Purchasing Managers' Index (PMI) and the Index of Industrial Production in Vietnam both had positive increases in the first months of 2023. The market continues to record large investment deals and business activities are bustling. However, the current global economic situation has led to a decline in aggregate demand. He held that the State needs to solve the problem in a timely manner and in combination with preventive measures to promote economic development.
The official held that until the end of 2023, transactions will continue to take place and the supply still be abundant. As for the supply of ready-built factories, the attraction of localities such as Hai Phong will increase in the eyes of investors as well as tenants. In addition, Bac Ninh is also an ideal choice for domestic and foreign tenants as well as investors in developing ready-built warehouses, as the province has risen to the third place in terms FDI attraction, he noted.
In general, the shift to the global supply chain has created many new opportunities and also brought certain challenges. Therefore, the Vietnamese market needs to grasp trends and access opportunities fully and quickly, so that it can make the best use of it and create a breakthrough, according to Savills.
Hoi An among international destinations for luxury air travel
Luxury air travel, also called air cruises, are among the emerging trends in the travel industry in the post-COVID era, with Hoi An Ancient City listed among the top Asian destinations attracting rich tourists, including the world's super-rich.
According to British newspaper the Daily Mail, the tour in September and October next year will see travelers fly from Seattle to Kyoto, then Hoi An, the Maldives, Serengeti, Marrakech, Budapest, Florence, and Paris.
The firm uses a custom-fitted Airbus A321LRneo operated by Titan Airways, which has only 48 handcrafted seats that all offer 6.5ft, two metres, of personal space and extend to lie fully flat, along with a plush ottoman, the article wrote.
The British newspaper shared that high-end trips on so called air cruises taking small groups around the world in private jets have been growing in popularity following the pandemic and are now offered by several operators.
Some businesses run trips where guests can organize the itinerary in partnership with the firm, such as a 15-day whisky tour by private jet offered by Pelorus, for which prices start at GBP1.2million for six people, equaling to GBP200,000 each. The tour visits Japan, the United States, Scotland, and Ireland, whilst allowing guests to sample some of the world's rarest types of whiskey, reported VOV.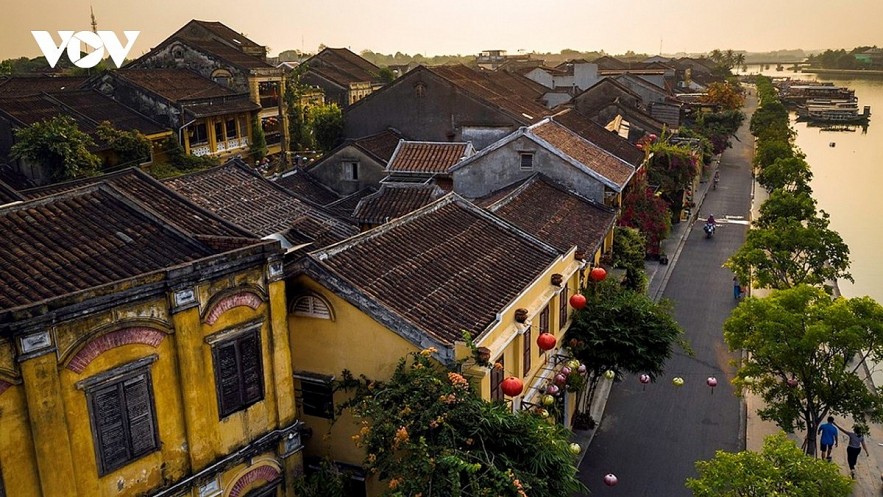 Photo: VOV
Among the trips found by MailOnline was a 23-day tour run by Four Seasons visiting Asia, Africa, and Europe for GBP155,000 per person based on double occupancy.
Daily Mail also recommended other options, including a 17-day tour of South America with TCS World Travel on an Airbus A321 for GBP90,000 per person, a 26-day tour operated by Abercrombie and Kent which visits Fiji, Tasmania, Indonesia, Sri Lanka, and Mauritius, Zambia and Brazil can be visited for GBP131,000 per person, and a 25-day round-the-world option on an Airbus A321 visiting South America, Oceania, Asia, and Africa costs GBP98,000 per person.
Nicky Kelvin, editor at The Points Guy, told MailOnline, "Traveling in excess is a trend which is definitely on the rise, as those looking for a holiday now want to enjoy themselves to the max, and believe that after a difficult few years, they deserve to splash out."
NA Chairman hosts Japan's Komeito paty leader
National Assembly (NA) Chairman Vuong Dinh Hue hosted a reception for visiting Komeito paty Chief Representative Yamaguchi Natsuo in Hanoi on August 23.
Hue welcomed the visit which is made in the context that Vietnam and Japan are celebrating the 50th anniversary of bilateral relations.
He said he believes that it will help deepen the relations between the Communist Party of Vietnam and Komeito and contribute to the strengthening of the ties between the two countries.
The Japanese party official hailed the positive contributions that NA Chairman Hue has made to the growth of the ties between the two countries in his different positions.
The two sides agreed that amid unpredictable changes in the world situation, Vietnam and Japan have still maintained strong political trust and shared many strategic interests as well as many similarities, which is a good foundation for them to bolster their cooperation, cited VNA.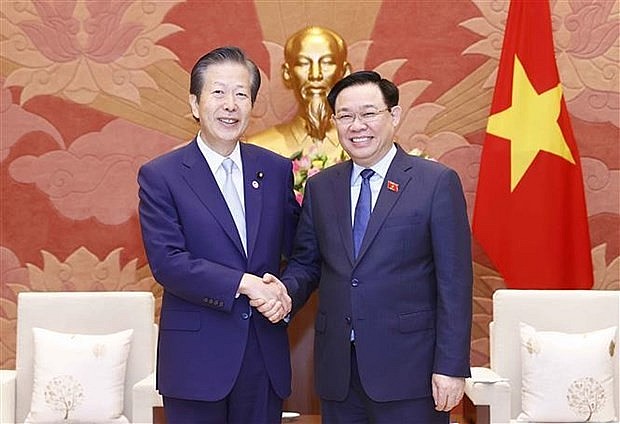 National Assembly Chairman Vuong Dinh Hue receives Komeito paty Chief Representative Yamaguchi Natsuo in Hanoi on August 23 (Photo: VNA)
Both sides noted that Vietnam and Japan have maintained the exchange of delegations at all levels, holding that the two countries should strengthen parliamentary cooperation and people-to-people exchanges, and foster the connections among businesses and localities.
Hue said that the two sides should continue implementing three connections mentioned in the joint statement released at Party General Secretary Nguyen Phu Trong's visit to Japan, namely those in economy, production, and human resources training strategy. The Vietnamese top legislator held that the two governments should clarify the contents of these connections in the new period.
He affirmed that the Vietnamese NA supports Japan's strengthening of relations with ASEAN countries and raising of its role in regional collaboration mechanisms such as the Mekong Sub-region cooperation.
He suggested that the Komeito party leader continue to support the parliaments of Vietnam and Japan to increase the exchange of delegations and young parliamentarians, promoting the role of the Vietnam-Japan Friendship Parliamentarians' Group and the Japan-Vietnam Friendship Parliamentarians Alliance.
Currently, about 500,000 Vietnamese people are living, working and studying in Japan, including about 176,000 apprentices. Since 2019, Japan has built a programme for laborers with special skills. Yamaguchi Natsuo said he hopes more Vietnamese people will work in Japan, contributing to the growth of bilateral ties.
Chairman Hue affirmed that the Vietnamese NA and Government have always created optimal conditions for Japanese businesses and people to operate and live in Vietnam, and asked for Japan's greater attention to labor cooperation between the two countries.
The two sides showed great attention to partnership in human resources training and enhancing law enforcement at sea to ensure maritime security and safety, as well as natural disaster prevention and control, and ensuring maritime freedom.
The Komeito leader hailed Vietnam's efforts in maintaining peace and law enforcement at sea in a transparent manner basing on international law.
Hue said he hopes Japan will continue to support the views and stances of Vietnam and ASEAN in maintaining peace and stability, and settling disputes in the East Sea by peaceful measures in accordance with international law, including the United Nations Convention on the Law of the Sea 1982 (UNCLOS).
Learning of Deputy Prime Minister Le Van Thanh's passing away, Yamaguchi Natsuo expressed deep condolences to the bereaved family, the Party and State of Vietnam, and spoke highly of the late official's contributions to the Vietnam's Japan relations and support to Japanese investors in Hai Phong city while he worked as Secretary of the Party Committee of the northern port city.
Foreign media shares 32 best things to do in Ho Chi Minh City
Whether you're a history buff, a foodie, or just an adventurer, Ho Chi Minh City promises an unforgettable journey for every type of traveler, travel website The Planet D wrote in its most recent publication.
Ho Chi Minh City, with a population of more than 8 million, is the largest and most visited city in south Vietnam.
Enjoying the view from the Saigon Skydeck at the Bitexco Financial Tower is a top suggestion among the 32 best things to do when visiting the locality.
Situated in the Bitexco Financial Tower in District 1, the Saigon Skydeck offers panoramic views of the sprawling metropolis. As the sun sets and the city lights up, the view from the observation deck seen on the 49th floor is nothing short of mesmerising, The Planet D wrote.
The city also boasts a lot of rooftop bars close to the Bitexco Financial Tower, and one of the best things to do is to grab a cocktail on a rooftop patio.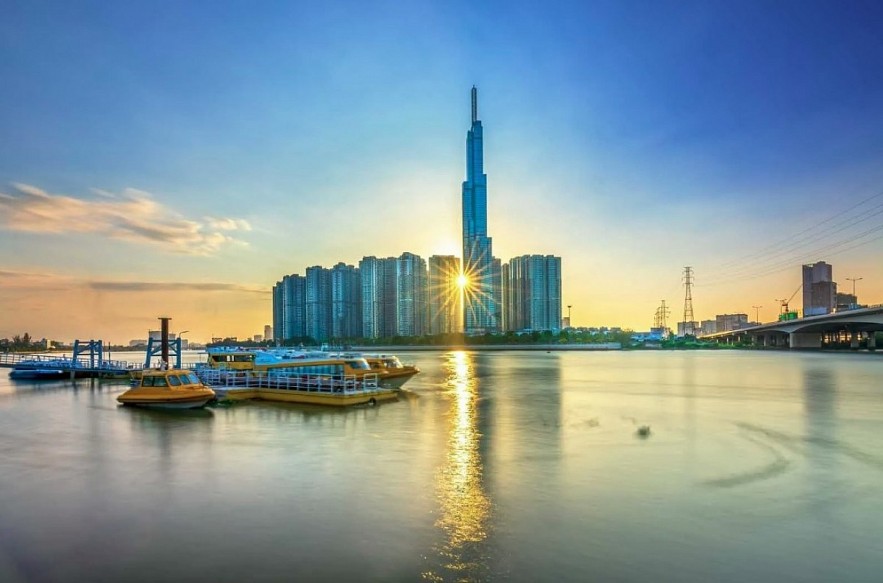 Taking a Saigon river cruise is a wonderful experience that tourists should not miss out on. (Photo courtesy of The Planet D)
Taking a Saigon river cruise is also a wonderful experience that tourists should not miss out on. These cruises often feature traditional music and dance performances, along with sumptuous dining options which offer an immersive experience, providing a taste of Vietnamese culture while guests float on the tranquil waters, the travel website shared.
Exploring the Cu Chi Tunnels and Notre Dame Cathedral, visiting the War Remnants Museum, adventuring on the Mekong Delta, shopping at Ben Thanh Market, experiencing the night market at Ben Thanh Market, and discovering Tan Dinh Church are among the top 10 things to do in the city.
The travel website also recommended taking tours to sightseeing spots such as the Saigon Central Post Office, Reunification Palace, the Jade Emperor Pagoda, the Museum of Vietnamese History, Chinatown, Binh Tay Market, Tao Dan Park, and the Fine Arts Museum.
Strolling through Pham Ngu Lao Street, Bui Vien Walking Street, shopping at Saigon Square, indulging in street food at Vinh Khanh Street, attending a show at the Saigon Opera House, taking in a water puppet show at the Golden Dragon Water Puppet Theater, and exploring cafe apartments are exciting activities which attract more and more foreign tourists.
Sampling Vietnamese coffee in the city is a great experience. The coffee is prepared using Robusta beans which are drip-brewed through a filter on top of a layer of condensed milk. The condensed milk counteracts the bitterness, thereby creating a delicious coffee that can be consumed both hot (ca phe sua) and cold (ca phe sua da).
Another must-try drink for guests is ca phe trung (egg coffee). In this case, the coffee is prepared with an egg yolk which produces an unbelievably creamy and sweet coffee that doesn't actually taste like egg, The Planet D suggested.
One of the best things about visiting the locality is its delicious cuisine. Ho Chi Minh City is filled with countless food stalls and places to eat local food.
Pho (noodle soup), Banh mi (baguette sandwich), Banh Xeo (filled pancake crepe), Summer Rolls (Goi Cuon), Thit Nuong (Grilled Pork), and Chicken Sticky Rice (Xoi Ga) are among the amazing street food which draws the attention of many foreigners, the travel website concluded.