Vietnam News Today (Dec. 13): Vietnam Acts as Bridge for ASEAN-EU Relations
Vietnam News Today (Dec. 13): Vietnam records 383 new Covid-19 cases on December 12; Petrol prices fall to one-year low more than VND20,000/litre; Vietnam acts as bridge for ASEAN-EU relations; Sea and islands tourism to stimulate recovery.
Vietnam News Today (Dec. 13) notable headlines
Vietnam records 383 new Covid-19 cases on December 12
Petrol prices fall to one-year low more than VND20,000/liter
Vietnam acts as a bridge for ASEAN-EU relations
Sea and islands tourism to stimulate recovery
The national team undergoes intensive training ahead of AFF Cup 2022
Vietnamese firms attend Hong Kong Brands and Products Expo
PM affirms resolve to join hands with Netherlands in promoting comprehensive partnership
Vietnam, US on a mission to find servicemen missing in action
Conference seeks to boost Vietnam-India trade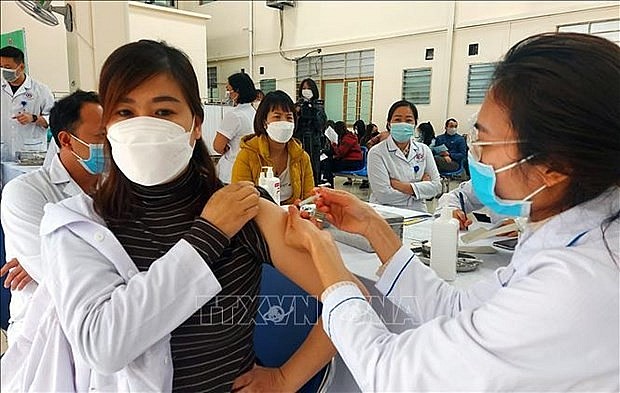 Illustrative image. Photo: VNA
Vietnam records 383 new Covid-19 cases on December 12
Vietnam reported an additional 383 Covid-19 cases on December 12, according to the Ministry of Health.
The new cases brought the country's total number of infections to 11,521,022.
Meanwhile, 56 patients fully recovered from the disease on the same day, lifting the total number of recoveries to 10,609,677, cited VNA.
The death toll from the disease was kept at 43,178, accounting for 0.4% of the total infections, as no fatality was logged on the day.
More than 264.92 million doses of Covid-19 vaccines have been administered in the country so far.
Petrol prices fall to one-year low more than VND20,000/liter
Retail prices of oil and petrol dropped to a record year low of more than VND20,000 per liter as of 3 p.m. on December 12 following the latest adjustment by the Ministry of Industry and Trade, and the Ministry of Finance.
Accordingly, the retail price of RON95 decreased by VND1,500 to VND21,200 per liter, and that of E5 RON92 slipped by VND1,330 to VND20,340 per liter.
The latest adjustment also saw the prices of oil nosedive, with that of diesel oil tumbling by VND1,540 to VND21,670 per liter, and that of kerosene down by VND1,660 to VND21,900 per liter.
Mazut oil was priced at VND13,010 per kilogram, a decrease of VND940, according to VOV.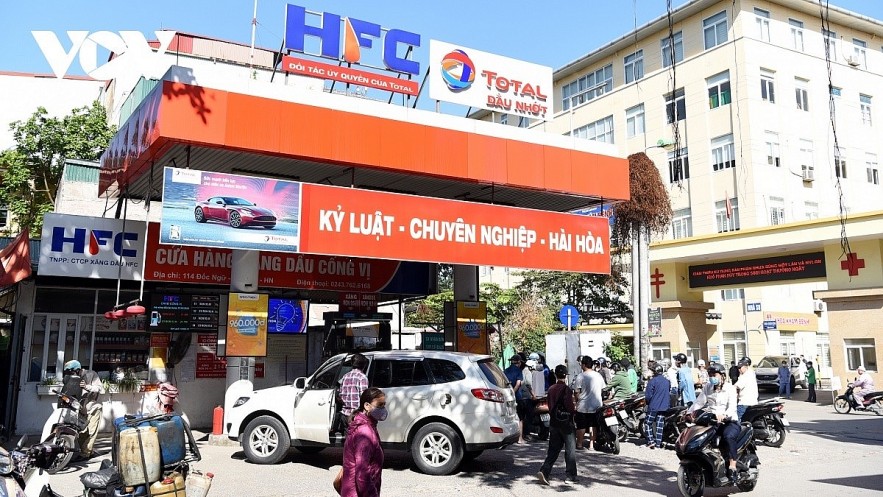 Photo: VOV
The two ministries also decided to keep the use of subsidies from the petrol price stabilization fund unchanged. As a result, subsidies for E5 RON 92 and RON95 are VND300-400 per liter, while that for diesel is VND800 per liter.
This marks the third decline following four consecutive price hikes.
This year has seen petrol prices undergo a total of 33 price adjustments, with 17 increases and 15 drops, whilst on one occasion the prices remained unchanged.
According to data from Trading Economics global macro models and analyst expectations, Brent crude oil on December 12 was traded at US$76.6 per barrel, the lowest since the beginning of the year.
The price of West Texas Intermediate (WTI) oil fell to US$71.5 per barrel, recording low since December 23, 2021.
Vietnam acts as bridge for ASEAN-EU relations: experts
Vietnam has the potential to become a country that plays an important role in the relationship between the European Union (EU) and the Association of Southeast Asian Nations (ASEAN).
This is a common assessment made by European politicians, experts and entrepreneurs on the threshold of a commemorative summit to celebrate the 45th anniversary of ASEAN-EU relations slated for December 14 in Brussels, Belgium.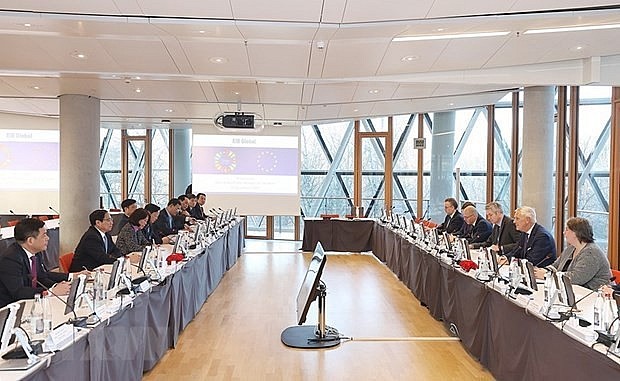 Meeting between Prime Minister Pham Minh Chinh and representatives from European Investment Bank. Photo: VNA
First Vice President of the Belgian Senate Andries Gryffroy said that Vietnam has an important strategic geological position in the Indo-Pacific, and its economy is currently an important link in the supply chain and economic value of ASEAN with many advantages such as a stable macro environment, a dynamic economy, an increasingly open consumer market, a stable political background and consistency in investment policies for economic development.
Therefore, Vietnam plays an important role in the relationship between ASEAN and the EU, he stressed.
Also emphasizing Vietnam's role as a bridge between ASEAN and the EU, Jeroen Cooreman, who is in charge of bilateral relations at the Belgian Ministry of Foreign Affairs, said that Vietnam's commitment on renewable energy development, green and sustainable development and digital transformation are in line with Belgium's priorities as well as the EU's agenda.
Sea and islands tourism to stimulate recovery
Vietnam's tourism has been gradually recovering since the country officially opened its doors to all visitors in March, hosting 2.7 million international tourists and 100 million domestic arrivals with total revenue of VND457 trillion (US$18.2 billion), VNS reported.
Deputy Minister of Culture, Sports and Tourism, Doan Van Viet spoke at the opening ceremony of the Vietnam International Travel Mart in the central city last week, stressing that sea and islands tourism would be a focus of the country's tourism in the post-Covid-19 recovery.
Viet said the travel mart in the central coastal city offered a chance for international and domestic travel agencies, tour operators and service providers to exchange tour links, business-to-business rendezvous and introduction of new products.
"Da Nang, which is a key economic destination in central Vietnam and one of three markets to nationwide visitors, was seen as a favorite location in boosting potential tourism of Islands and sea – one of four mainstream products of Vietnam's tourism," Viet said.
"The travel mart will offer new chances for domestic and international tourism businesses creating new links in the post-Covid-19, and matching with the country's tourism strategy development to 2030 with a vision to 2045," he said.
Cao Thi Ngoc Lan, vice chairwoman of the Vietnam Tourism Association, said the event had played a key focus in the country's tourism leap after a two-year damage by the pandemic.
She said a series of forums and promotion programs had been organized in Hanoi, HCM City, since the government introduced its industry-wide open-door policy in March.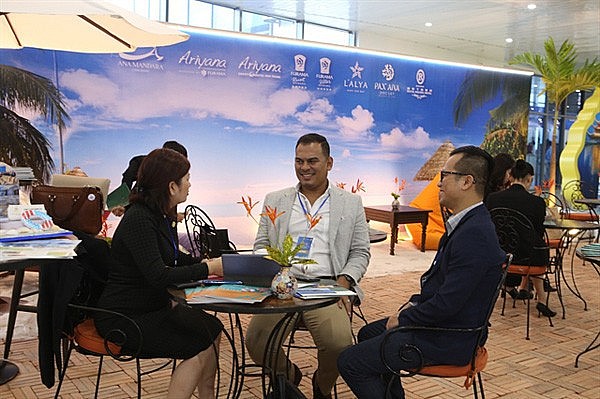 Buyers from domestic and international exchange tour service at the Vietnam International Travel Mart in Da Nang. More than 350 buyers gathered at the three-day event. Photo: Le Lam
"The event will play as a stage for domestic tour service suppliers showing the potential of tourism products including coastal and islands destinations, MICE, community-based and 'green' tourism to 350 international and domestic buyers," Lan said.
"It has drawn the participation of 400 businesses from 30 cities and provinces as well as 12 countries and territories. We expected that 30,000 visitors would explore the three-day travel mart with 300 pavilions and tour service introduction," she said, adding about 2,500 appointments had been fixed at the event.
Director of Da Nang Tourism department, Truong Thi Hong Hanh, said there were 21 air routes with 25,000 flights to South Korea, India, Thailand, Singapore, Malaysia, Taiwan, and Hong Kong since March.
She said the city had hosted 3.7 million visitors, of which 483,000 were from abroad between March and November.
During the three-day event, there was a forum on coast and islands tourism, a conference on connections between Nghe An, Thanh Hoa and Da Nang, and a digital transformation in tourism of Da Nang City.
A golf tour and service including three UNESCO-recognised world heritage sites of the Hue Monuments Complex, Hoi An Town, My Son Sanctuary and Cham Island-Hoi An world biosphere reserve will be offered for visitors, businesses and buyers at the event.
The central region has seen as an ideal destination for sea and islands tour services, with pristine white sand beaches stretching from Thua Thien-Hue to Binh Dinh provinces.
National team undergoes intensive training ahead of AFF Cup 2022
The Vietnamese national men's football team is practicing hard in Hanoi for their friendly match against the Philippines on December 14, another test for coach Park Hang-seo and his players ahead of their AFF Cup 2022 campaign.
Aside from Van Hau and Ngoc Hai undergoing individual practices due to injuries, the entire team showed good fitness after taking part in a 10-day training camp in Ba Ria-Vung Tau.
To prepare for the AFF Cup, the Philippines have hired Josep Ferré Ybarz as head coach, with the Spaniard having experience managing football clubs worldwide, including Kitchee SC of Hong Kong (China), Buriram United, Ratchaburi FC, and Bangkok Glass FC of Thailand, East Bengal of India, and FC Bayamón of Puerto Rico.
The Philippines will name their strongest line-up in the friendly, which is a crucial test ahead of the AFF Cup.
Both national teams will get used to the Hang Day Stadium in Hanoi on December 13 before playing the friendly game the following day, cited VOV.
In a recent interview, defender Van Hau said Vietnam must be able to defeat all regional football teams in order to win the AFF Cup as a special gift for coach Park before he ends his term in January 2023.
Meanwhile, striker Van Quyet noted that any member of the national team always tries their best to adapt to the plans set out by the coaching staff.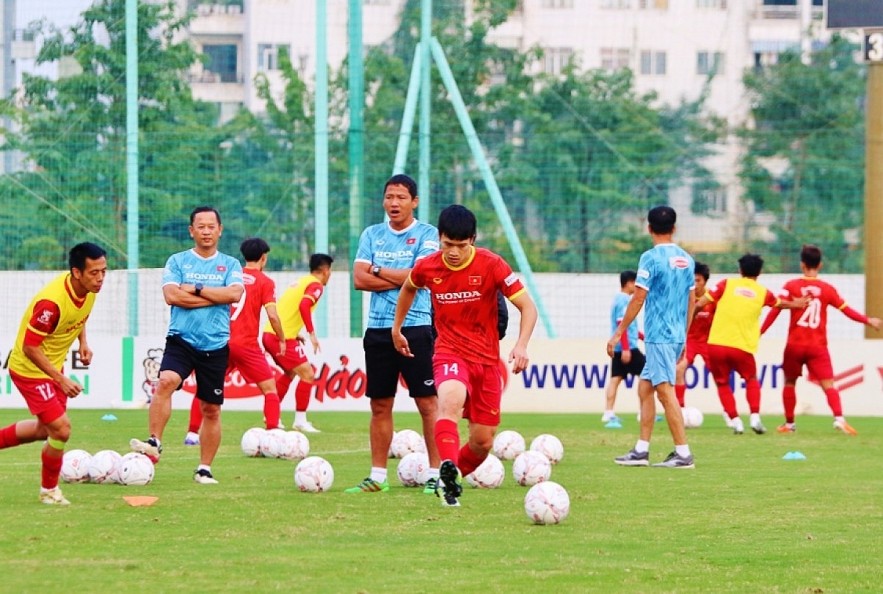 Photo: VOV
All footballers have shown high determination to once again bring the AFF Cup trophy back to Vietnam after the 2018 tournament, he confirmed.
The friendly match is due to be held at the Hang Day Stadium in Hanoi at 6 p.m. on December 14.
The regional football tournament is scheduled to take place from December 21 to January 16, 2023. Vietnam have been drawn in Group B and will play two away matches against Laos and Singapore on December 21 and December 30, respectively. They will also play at home against Malaysia on December 27 before taking on Myanmar on January 3, 2023.
The 2022 AFF Cup represents coach Park's final tournament in his capacity as head coach. The Vietnam Football Federation earlier announced that the Korean manager would no longer coach the national team following the 2022 AFF Cup, as his contract is set to expire in January 2023.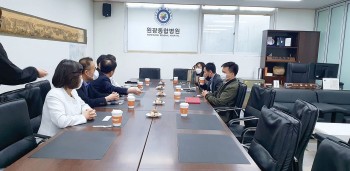 Overseas Vietnamese
A meeting was organized at the Wonkwang Hospital on the provision of medical support for the Vietnamese community in Korea in accordance with the signed cooperation agreement.