Vietnamese PM to Visit EU Countries During ASEAN-EU Commemorative Summit
The trip demonstrates Vietnam's proactivity in making responsible contributions to ASEAN and the international community in the context of the region and the world facing complicated developments and unforeseeable challenges.
Prime Minister Pham Minh Chinh leaves Hanoi for Europe trip. Photo: VNA
Prime Minister Pham Minh Chinh and a high-ranking delegation left Hanoi early December 9 on a trip to attend a summit commemorating the 45th anniversary of the ASEAN-EU relations and pay official visits to Luxembourg, the Netherlands, and Belgium, VNA reported.
The tour, from December 9 to 16, will be made at the invitation of President of the European Council Charles Michel, PM of Luxembourg Xavier Bettel, PM of the Netherlands Mark Rutte, and PM of Belgium Alexander De Croo.
The PM's trip bears important significance as it is a move to implement the foreign policy outlined by the 13th National Party Congress and directives of the Party Central Committee's Secretariat on continuing to promote external relations, international integration and economic diplomacy.
It also demonstrates Vietnam's proactivity in making responsible contributions to ASEAN and the international community in the context of the region and the world facing complicated developments and unforeseeable challenges.
The Government leader's trip will extend a message of a strongly recovering Vietnam which is ready to cooperate with other countries to build a peaceful and stable environment, and uphold the role of multilateralism.
It is also expected to help Vietnam effectively take advantage of important resources from the European Union and member countries for its post-pandemic socio-economic recovery and development.
The Government leader's tour demonstrates Vietnam's activeness in and responsible contributions to ASEAN as well as the international community, particularly in the context that the region and the world are facing unpredictable challenges and complicated developments.
The week-long trip is hoped to help intensify and consolidate Vietnam's relations with Luxembourg, the Netherlands and Belgium, especially as 2023 marks 50 years since Vietnam set up its diplomatic relations with the three countries.
This is the first time ASEAN and the EU have held a summit to celebrate 45 years of bilateral relations, with the participation of leaders of their member countries, since the establishment of the dialogue relations in 1977, and the strategic partnership in 2020.
The Vietnam-EU relationship has developed extensively over the past years. Vietnam is the first ASEAN country to have all frameworks for cooperation in politics, economics, defence and security with the union.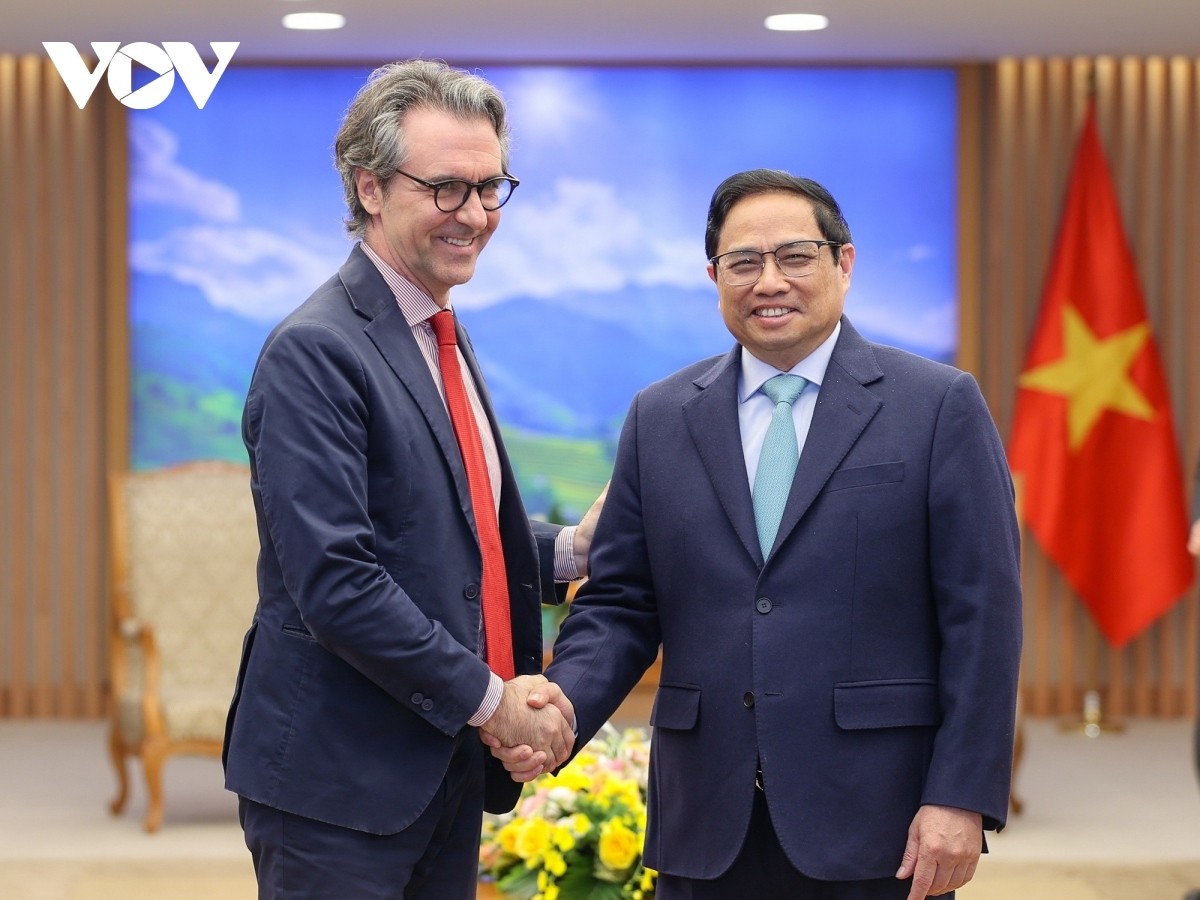 PM Pham Minh Chinh (R) receives Giorgio Aliberti, ambassador and head of the European Union Delegation to Vietnam, in Hanoi on December 6. Photo: VOV
The EU is the third largest export market, the fifth largest import market and the sixth biggest investor to Vietnam. In terms of development aid, the union is one of Vietnam's largest non-refundable aid donors.
Over the past 50 years, Vietnam's relations with the three above-mentioned European nations have developed well, through the maintenance of delegation exchanges and contacts, and the coordination and mutual support at international forums.
Luxembourg is the third largest EU investor in Vietnam with a total capital of USD 2.6 billion, and one of the first countries to ratify the EU-Vietnam Investment Protection Agreement (EVIPA).
Luxembourg considers Vietnam as one of the priority countries in development assistance with total aid reaching EUR 129 million (USD 135.6 million) so far. The two sides are currently discussing and promoting cooperation possibility in the fields of ecological agriculture and climate change response.
The Netherlands is Vietnam's second largest trade partner in Europe and the EU's biggest investor in the Southeast Asian nation. Bilateral trade reached USD 8.37 billion in 2021, up nearly 10% year-on-year, and USD 8.2 billion in the first nine months of this year, up 36%. The country is running 380 projects in Vietnam, with a total capital of USD 13.5 billion.
Meanwhile, Belgium is Vietnam's sixth largest export market in Europe with two-way trade reaching USD 4.3 billion in 2021, up 54% compared to 2020.
PM Pham Minh Chinh's will help Vietnam expand its collaboration in pharmaceutical technology and logistics with Luxembourg, circular economy and renewable energy with the Netherlands, and marine economy and ecological agriculture with Belgium.
In a recent interview granted to VNA, Vietnamese Ambassador to Belgium and Luxembourg Nguyen Van Thao said that leaders of the EU and a number of its member countries are looking forward to meeting the Vietnamese leader in order to discuss and share global and regional issues of common concern, including promoting global trade and investment, global economic connection, climate change, energy and food security, marine economic development, sustainable development, and green and digital economy.
The EU considers Vietnam an important partner of the region, which has made certain successes in economic development as well as in controlling the Covid-19 pandemic. With many initiatives, Vietnam is expected to make more active contributions in the coming time.
These reaffirm the increasing prestige and position of Vietnam in the international arena, Thao noted.
PM Chinh and EU leaders will discuss issues related to food security, energy security, marine economy and circular economy, which Vietnam is very interested in, while the EU has experience and strengths.
For Luxembourg, Vietnam wants to promote cooperation in financial market development because the country boasts extensive experience in the financial sector, Thao said.
Vietnam will focus on promoting cooperation in agriculture and hi-tech development with Belgium as it has advantages in farm produce export and is also a leading hi-tech centre in Europe.
Belgium also boasts strengths in logistics, seaport and renewable energy. So the country is very eager to cooperate with Vietnam in these sectors, Thao said.
The embassy will organise various activities to connect Vietnamese and Belgian firms, thus promoting cooperation opportunities towards setting up partnerships, he went on.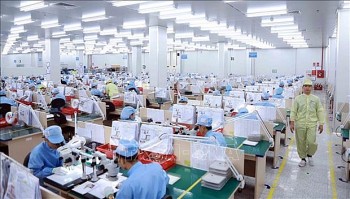 National
Vietnam News Today (Jan. 26): Vietnam - important partner of RoK; HCM City maintains growth momentum, reaps successes in 2022; Vietnam's tourism forecast to strongly rebound in five years; Many localities attract a large number of visitors during Tet.