Vietnam News Today (Feb. 20): Vietnam, Japan Foster Cooperation at Sea
Vietnam News Today (Feb. 20): Vietnam, Japan foster cooperation at sea; Vietnam, Cambodia identify defence cooperation directions for 2023; Contingent of police officers return from Turkey rescue mission; Workshop helps Canadian firms understand more about Vietnamese market.
Vietnam News Today (Feb. 20) notable headlines
Vietnam, Japan foster cooperation at sea
Vietnam, Cambodia identify defence cooperation directions for 2023
Contingent of police officers return from Turkey rescue mission
Workshop helps Canadian firms understand more about Vietnamese market
Young Vietnamese workforce helps big tech firms earn big money
Vietnam looks to boost cooperation with Mexican locality
Room for industrial real estate development remains high due to short supply
Vietnamese cities move to develop more urban green spaces
Government launches action plan on Hanoi development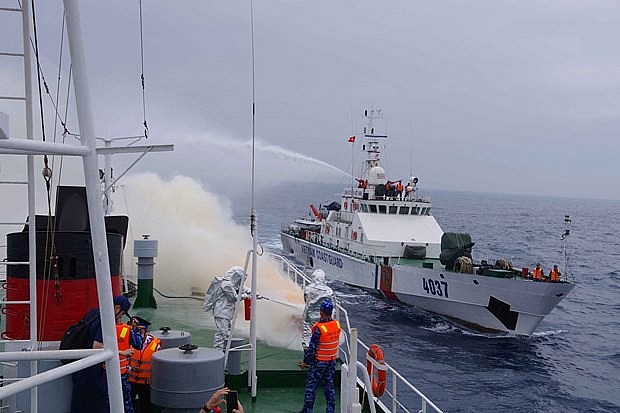 Officers and crew members of visiting Settu patrol ship of the Japan Coast Guard and Vietnam Coast Guard Region 2 Command at the joint traing session. (Photo: VNA)
Vietnam, Japan foster cooperation at sea
The visiting Settsu patrol ship of the Japan Coast Guard held a joint training session with ships of the Vietnam Coast Guard Region 2 Command in the central province of Quang Nam before leaving Da Nang, concluding a six-day friendship visit to the country from February 13.
During the training session, officers and crew members of the Settsu, and the CSB 4037 and CSB 6001 of the Vietnam Coast Guard Region 2 Command, exchanged experiences and implemented plans on search and rescue and fire prevention and fighting at sea, cited VNA.
The Settsu began a six-day friendship visit to Vietnam on February 13. During the stay, the ship's crew members paid a courtesy call to leaders of the municipal People's Committee and engaged in exchange and training activities with soldiers and officers of the Vietnam Coast Guard Region 2 Command to enhance coordination between the maritime law enforcement agencies of the two countries.
The visit of Japan's Settu patrol ship is expected to further deepen the good cooperation relationship between the Vietnam Coast Guard and the Japan Coast Guard, contributing to promoting security, safety and freedom of navigation for peace, stability and development of the two countries as well as the region and the world.
Vietnam, and Cambodia identify defence cooperation directions for 2023
Minister of National Defence Gen. Phan Van Giang and visiting Cambodian Deputy Prime Minister and Minister of National Defence, Gen. Tea Banh, reviewed their ministries' cooperation in 2022 and agreed on a cooperation plan for this year during talks in Hanoi on February 19.
Addressing the talks, which were held following an official welcome ceremony for the Cambodia official, Minister Giang expressed his belief that Gen. Tea Banh's official visit to Vietnam will be successful and create a new impetus for the two countries' friendship, including between the two defence ministries and militaries.
The Cambodian official held that cooperation between the two militaries has continued to be enhanced and reaped fruitful results despite the complex COVID-19 pandemic. The two sides have shown their determination to help strengthen the Cambodia - Vietnam ties through promoting extensive partnerships and effectively implementing their annual cooperation plans, according to VNA.
Both host and guest shared the view that 2022, designated as the "Vietnam - Cambodia and Cambodia - Vietnam Friendship Year", held special significance to the countries' relations. Nearly 30 symbolic activities were organised by the two defence ministries last year, including the first border defence friendship exchange in May; the ceremony marking 45 years since the start of Cambodian Prime Minister Hun Sen's journey to topple the genocidal Pol Pot regime in June; the third annual meeting of the defence ministers of Vietnam, Laos, and Cambodia, and the first joint rescue exercise among the three militaries in September.
Vietnamese Defence Minister Gen. Phan Van Giang (L) and Cambodian Deputy PM and Defence Minister Gen. Tea Banh review the guard of honour at the welcome ceremony for the latter in Hanoi on February 19. (Photo: VNA)
Agencies and units of both sides have also maintained information sharing, safeguarded security and order along the land border and at sea, and fruitfully carried out the 2022 cooperation plan.
Agreeing on the defence cooperation plan for 2023, the two ministers laid emphasis on some focuses, including increasing information sharing and conducting joint patrols to maintain security and order on land and at sea; coordinating closely with each other to build a long-term communication plan to popularise the solidarity and mutual assistance between the countries' Governments, peoples, and militaries, especially on the occasion of big anniversaries such as the 70th founding anniversary of the Royal Cambodian Armed Forces in 2023 and the 80th anniversary of the Vietnam People's Army in 2024; working together to effectively implement cooperation activities related to Cambodia's hosting of the 32nd Southeast Asian Games (SEA Games) and the 12th ASEAN Para Games; and continuing joint efforts to search for and repatriate remains of Vietnam's volunteer soldiers and experts who died during wartime in Cambodia.
Concluding the talks, the ministers inked the 2023 cooperation plan and witnessed the signing of the two defence ministries' memorandum of understanding on cooperation in military and defence law.
Contingent of police officers return from Turkey rescue mission
A contingent of Vietnamese police officers returned to Hanoi on February 19 after accomplishing a rescue mission in earthquake-hit Turkey.
During their seven-day mission in Turkey, Vietnamese rescue workers had saved one person alive, and recovered 14 bodies from the rubble.
They had donated nearly two tonnes of medical equipment by the Ministry of Public Security of Vietnam to support the National Coordinating Agency of the Disaster and Emergency Management Presidency (AFAD).
The Vietnamese police officers had visited and presented gifts to people severely affected by the earthquake, including some Vietnamese families. They had also assisted local administration in making items for daily use in deprived conditions.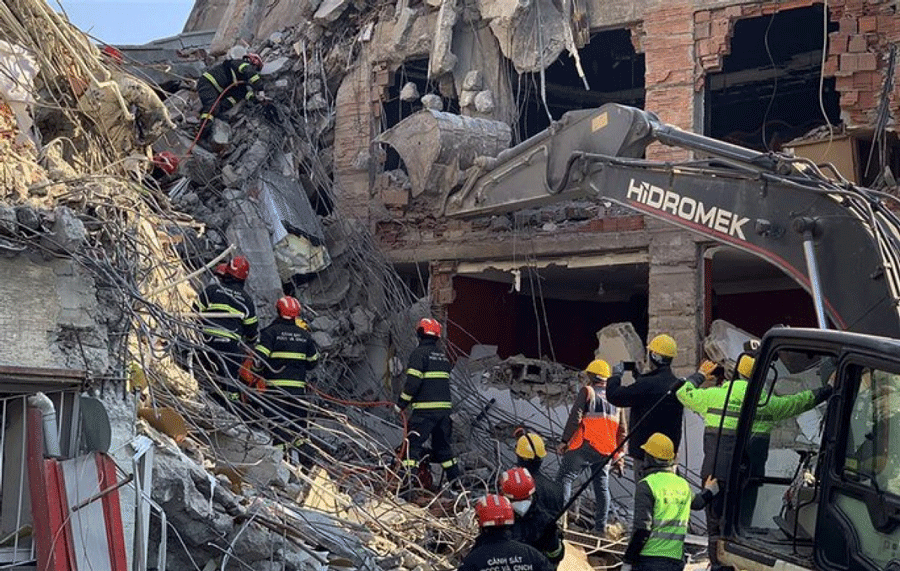 Vietnamese rescue workers undertake their mission at a site devastated by the earthquake in Turkey.
During their stay in Turkey, the delegation had received the attention and coordination of the Ministry of Foreign Affairs, the representative Vietnamese agency in Turkey and a number of relevant agencies, as well as active coordination of local authorities, Turkish agencies and other international delegations.
Vietnam in general and the Ministry of Public Security in particular are always ready to join hands to address challenging issues and maintain a peaceful and stable environment for cooperation and development in the region and the wider world, stressed Lieutenant General To An Xo, spokesperson for the Ministry of Public Security.
The 7.8 magnitude earthquake and subsequent tremors rocked Turkey and Syria on February 6, killing more than 46,000 people, mostly Turkish people (updated on February 19), reported VOV.
The Ministry of Public Security decided to dispatch a 24-member contingent of police officers to Turkey to assist with rescue work there.
The Ministry of National Defence later also decided to send 76 soldiers and officers to support recue work in Turkey.
Workshop helps Canadian firms understand more about Vietnamese market
A workshop to help Canadian businesses better understand about the Vietnamese market was held in both online and in-person format in Vancouver by the Vietnam-Canada Business (VCB) Association on February 18.
The event, part of a series of business and investment promotion activities between the two countries on the occasion of the 50th founding anniversary of the diplomatic ties, attracted hundreds of Vietnamese-Canadian entrepreneurs who are eager to invest in the homeland, cited VNA.
Addressing the event, Vietnamese Consul General in Vancouver Nguyen Quang Trung briefed participants on Vietnam's socio-economic development in recent times, saying that Vietnam posted a GDP growth rate of 8.02% in 2022 - the highest in the region as well as in the past 11 years.
Robert King from Ernst & Young Vietnam Limited (EY Vietnam) spoke about Vietnam's tax policy, saying that Canadian companies can benefit from investment attraction policies and advantages brought by free trade agreements that Vietnam has joined.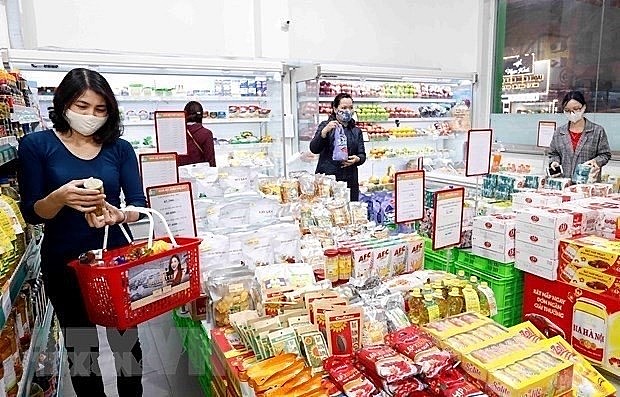 Illustrative image (Photo: VNA)
Tran Thu Quynh, Head of the Vietnam Trade Office in Canada also mentioned Vietnam's advantages in attracting investment, including e-commerce. She affirmed that her agency will provide the best possible support for Canadian businesses in investing in Vietnam.
Pham Hai, Country Head of International Subsidiary Banking of HSBC Canada, and Boo Jock Chong, an Asia-Pacific market consultant of Felix Payment Systems Ltd, shared information on forms of non-cash payment, which will facilitate Canadian businesses' investment in Vietnam.
Notably, the presence of Vice Mayor of Vancouver Brian Montague at the event showed the Canadian side's special attention to encouraging Canadian enterprises to expand their investment in Vietnam.
According to Consul General Trung, the two nations have recorded a strong economic cooperation with two-way trade hitting 11 billion CAD (8 billion USD). Vietnam has been the largest partner of Canada in ASEAN since 2015.
He spoke highly of the role play by the VCB Association in connecting and supporting the business communities of the two countries, even though the association has only been officially set up for nearly a year.
The formation of the association helps meet the Vietnamese and Canadian business communities' needs to meet, connect with and support each other during trade and investment activities, he said.
Young Vietnamese workforce helps big tech firms earn big money
The young workforce and reasonable software development costs in Vietnam have prompted the US, Japan and EU to choose Vietnam as a destination for information technology (IT) work.
FPT, the largest Vietnamese IT group, has just released the Q4 2022 financial report, which showed that it obtained VND13 trillion in revenue, up by 30 percent compared with the same period last year, and VND1.619 trillion in post-tax profit, up by 3.5 percent.
In 2022, FPT had revenue of VND44 trillion, an increase of 25.7 percent, and post-tax profit of VND6.476 trillion, an increase of 21 percent.
The Technology division continued to be the major business field of FPT, making up 58 percent of revenue and 48 percent of pre-tax profit of the group. Of this, revenue from overseas IT services reached VND18 trillion, up by 30.2 percent, and pre-tax profit was VND2.9 trillion, up by 23.3 percent.
High growth rates have been reported in key markets. The North American market, for example, grew by 50 percent, and Asia Pacific 36.4 percent. It obtained a growth rate of 16 percent in Japan, despite the depreciation of the yen.
In 2022, FPT shares soared in April from VND77,000 to VND94,000 per share, staying high amid the downward trend of the market. At the end of 2022, FPT share prices were traded at over VND80,000 per share.
CMC Group has reported net revenue of VND2.302 trillion for Q4, up by 25 percent, and post-tax profit of VND124 billion, up by 4.8 percent. The figures were VND5.832 trillion (+29 percent) and VND305 billion (+13 percent), respectively, for 2022.
According to CMC, the profit increase mostly came from a new project – CMC creative space in HCMC. Meanwhile, strategic business divisions had a high profit growth rate of 14 percent, especially international business which had a profit growth rate of over 50 percent.
CMC share prices did not see considerable increases in late 2022 compared with earlier this year, hovering around VND42,000 per share. The shares once saw prices soar to VND55,000, but later dropped to VND36,000, cited VNN.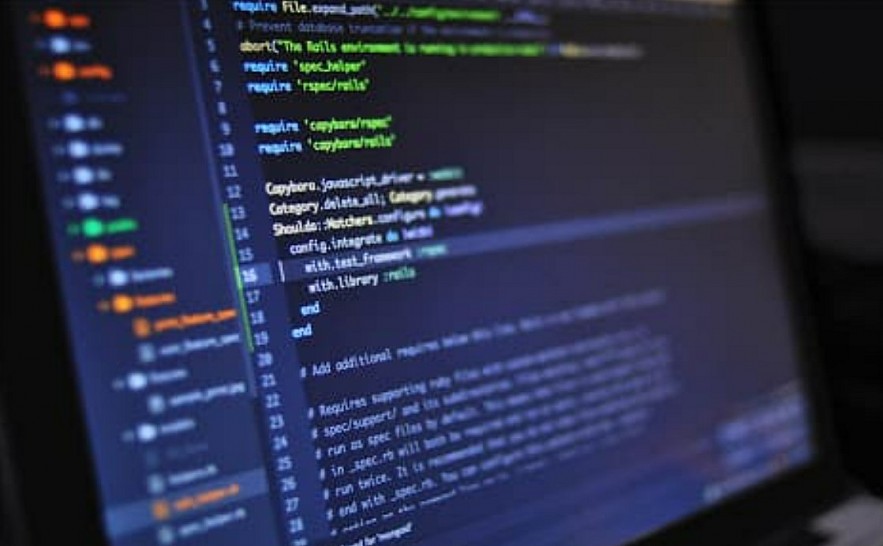 Photo: VNN
JSC for Telecoms and Informatics (ICT) had revenue of VND250 billion in Q4, a decrease of 62 percent, and post-tax profit of VND10 billion, a decrease of 80 percent.
The accumulated revenue of the company was VND1.291 trillion in 2022, down by 38 percent from 2021, while post-tax profit was VND18 billion, down by 68 percent.
The decreases were attributed to increased sales costs, plus the complicated international situation, including Covid-19 performance, global recession and the Russia-Ukraine war. This caused the global supply chain to become disrupted. As a result, the delivery of imported equipment for projects was late and the company could not order products.
As of the end of 2022, ICT market share prices dropped by 33.3 percent from the April peak. The shares have shown signs of recovery since the beginning of 2023, slightly increasing from VND13,000 per share to VND15,000.
Competitive edge
Rong Viet Securities (VDSC) commented that Vietnam's IT industry has a competitive edge in terms of Human Resources. The Vietnamese workforce is young and capable of quickly adapting to new technologies.
A report from HSBC showed that the number of computer programmers aged 20-29 accounts for 51 percent of total developers in Vietnam.
Meanwhile, software development cost of Vietnamese developers was much lower than other countries, just $18 per hour, or 64 percent of Asian countries and 10 percent of the US.
That is why clients from large markets such as the US, Japan, EU and Asia Pacific have chose Vietnam as the ideal destination for cooperation in IT development.
However, in the short term, Rong Viet Securities has warned that macroeconomic upheavals in the world may have negative impact on Vietnam's tech firms. The Japanese yen is depreciating, and Japan is a major market for many Vietnamese software firms.