MoneyWeek: Vietnam – an emerging market that shone in a difficult year
The list of countries that managed to grow their economies last year is an unusually short one, which makes Vietnam stand out.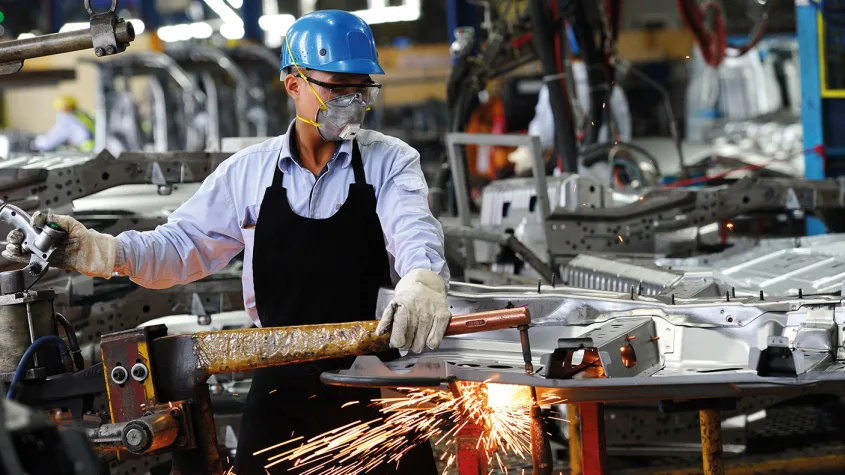 Industrialisation has transformed Vietnam's economy. Photo: Hoang Dinh Nam/AFP via Getty Images
Vietnam has been one of Asia's most promising markets for a long time. Now it is shaking off the global coronavirus crisis and looking better than ever, according to an article published on the UK's MoneyWeek news website.
The list of countries that managed to grow their economies last year is an unusually short one, which makes Vietnam stand out, said Cris Sholto Heaton, the author of the article.
Its GDP growth rate of 2.9 percent was low by historical standards – it typically manages 6 percent-7 percent – but still put it ahead of every other major economy in Asia and looks remarkable given the damage that the coronavirus pandemic inflicted on the world. Even at the peak of the crisis in the second quarter of the year, Vietnam just about eked out positive growth and has recovered quickly.
A large population (97 million), helpful demographics (average age of 32), decent education levels, rising urbanisation and industrialisation, and a manufacturing sector that has increased its share of global exports by more than any other country over the past decade – together this suggests great potential for sustainable long-term growth.
The article pointed out three things went especially well for Vietnam in 2020. The first will hopefully be irrelevant once the coronavirus pandemic passes, but is encouraging for the country's governance. The second is extremely promising for the evolution of the economy – it's the main reason to believe that Vietnam still has superior prospects to any other comparable emerging economy. And the third bodes well for the stockmarket's long-term progress – although this remains a high-risk market and investors need to expect some ups and downs along the way.
Coping well with Covid-19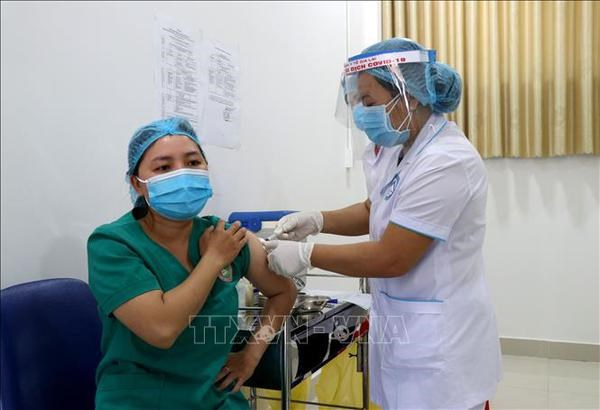 A medical worker vaccinated against COVID-19. Photo: VNA
Vietnam's immediate strength is that the impact of coronavirus has been fairly small and controlled compared to most of the world, Cris Sholto Heaton continued.
So far, it's had around 2,500 reported cases and 35 deaths. As in every country, there will be some unreported cases, but Vietnam's statistics look pretty reliable – if there were large numbers of deaths that had not been recorded, it would be obvious.
"This is not down to luck. All the specialist investors in Vietnam that I spoke to for this article – Dominic Scriven of Dragon Capital, Andy Ho and Khanh Vu of VinaCapital and Craig Martin of Dynam Capital – give a great deal of credit to how quickly the government acted once the first signs emerged that Sars-CoV-2 was going to be a threat," the author wrote.
Vietnam is a country with a history of novel disease outbreaks – the first high-profile case of Sars was detected there in 2003, followed by human cases of H5N1 avian flu virus (which prior to Sars-CoV-2 was considered one of the biggest risks for a global pandemic) – and was unusually well prepared. As the scale of the problem became clear, it introduced a quarantine system with different levels of isolation for those who had been infected and exposed, and largely closed its borders to travel. Even now, only people travelling for humanitarian reasons and those with critical technical expertise are allowed to fly into the country.
It is clear that the government took quick, decisive and consistent action, and that people in the country responded well to this.
"Vietnam is a fairly cohesive society that puts a lot of emphasis on working together for the collective interests," he explained. "This crisis has been a very good illustration of the strengths that it can bring to other goals such as economic development."
Growing exports and infrastructure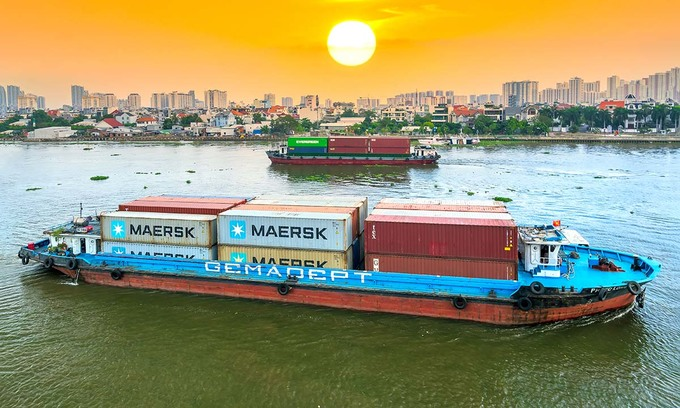 Container ships seen in Ho Chi Minh City. Photo by Shutterstock/Huy Thoai.
According to the article, the ability to keep the pandemic in check and keep most of the economy open most of the time is a crucial part of why Vietnam did well in 2020 – but it's not the whole story. Longer term, the more important factor is the way that the Vietnamese export sector is benefiting from companies moving some of their manufacturing and sourcing away from China to other destinations.
Relatively good education and skill levels in the workforce and government policies to attract foreign direct investment (FDI) are a key part of this – but that's been true for a long time.
The government plans to invest $120bn in projects such as roads, railways and airports over the next five years – as much as it spent in the whole of the past decade./.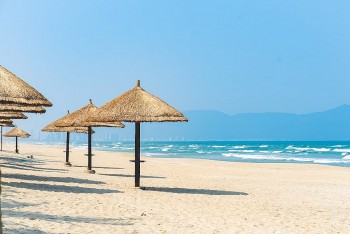 Travel
According to NZ Herald News, Da Nang beach is an ideal place to sunbathe during summer vacation.