Vietnam News Today (Jan. 30): 2023 A Ppromising Year for Tourism: Official
Vietnam News Today (Jan. 30): Vietnam's FDI projected to reap up to 38 bln USD in 2023; Cold wave grips northern Vietnam before drizzling rain falls; 2023 a promising year for tourism: official; High lunar New Year shopping and travel demand fuels CPI in January.
Vietnam News Today (Jan. 30) notable headlines
Vietnam's FDI projected to reap up to 38 bln USD in 2023
Cold wave grips northern Vietnam before drizzling rain falls
2023 a promising year for tourism: official
High lunar New Year shopping and travel demand fuels CPI in January
Spring festivals observed throughout the country
Vietnamese artist marks Lunar New Year with thousands of carved cats ​
Vietnam attends fifth International Conference For World Balance
Seminar spotlights Vietnam - Canada cooperation in five decades
CIEM sketches out Vietnam's 2023 economic scenarios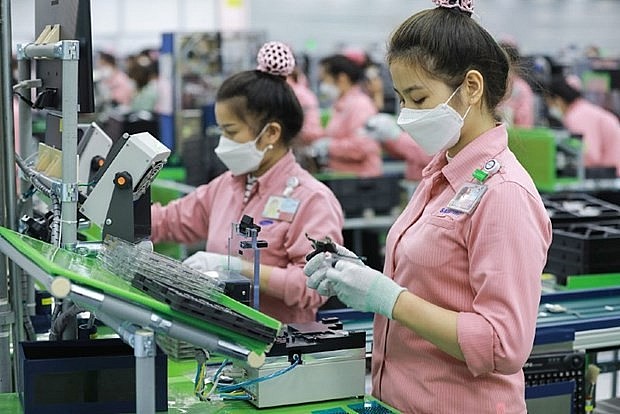 Vietnam remains an attractive destination for foreign investors (Photo: VNA)
Vietnam's FDI projected to reap up to 38 bln USD in 2023
According to the Foreign Investment Agency under the Ministry of Planning and Investment (MPI), Vietnam is likely to attract 36-38 billion USD in foreign direct investment (FDI) in 2023. The figure was nearly 22.4 billion USD in 2022.
Deputy Director of the FIA Do Van Su said disbursement of foreign investment this year is expected to hit 22-23 billion USD.
Su acknowledged that the opening of China's economy might affect Vietnam's foreign investment attraction, adding that China remained the leading investment destination in the region, so when they opened up, capital will flow into this market while that to Vietnam and other economies in the region will be limited.
On the contrary, the investment capital movement of the Republic of Korea (RoK) , Japan, and Taiwan (China) will be accelerated. This shift will be accelerated until 2025, and Vietnam will be a preferred investment destination for investors, he added.
Currently, the RoK, Japan and Taiwan (China) are Vietnam's major sources of foreign investment and they have constantly increased their investments in Southeast Asian countries.
According to FIA, essential factors for FDI to continue to prosper in 2023 include economic growth results in 2022 and endless efforts of authorities in improving the business investment environment, creating trust with investors, and effectively exploiting the advantages of free trade agreements.
Minister of Planning and Investment Nguyen Chi Dung said that Vietnam had adopted a selective approach to attracting foreign investment inflows which will contribute to the country's implementation of the sustainable development strategy.
Priority will be given to projects using new and green technologies, with high added value, modern corporate governance, and high spillover effects, ensuring technology transfer, and being integrated with global supply and production chains, Dung said.
To lure more foreign investment, he emphasised the importance of developing innovation and financial centres at the regional and international levels, creating a driving force for socio-economic development in the coming period, adding that stabilising the macro-economy, improving infrastructure and the quality of human resources will be also needed.
So far this year, Vietnam saw good signs in foreign investment attraction as nearly 900 million USD of FDI has been registered in the northern province of Bac Giang.
On January 7, China's Yadea Group said it will invest 100 million USD in a factory to manufacture and assemble electric motorcycles with an expected capacity of about 2 million vehicles per year in the province's Tan Hung Industrial Park. Covering an area of 23.2ha, the project will be implemented in the second quarter of 2023.
Earlier on January 2, Bac Giang province granted an investment certificate to Singapore's Ingrasys Pte Ltd, the Fulian precision technology factory project investor signed an MoU with Chinese investor Hainan Longi Green Energy Technology Co Ltd on a project to produce solar panels.
Both projects will be conducted from the first quarter of 2023, with a combined registered capital of about 761 million USD.
Foreign investment in Vietnam remained a bright spot in the country's 2022 economic panorama, despite experiencing a year-on-year decrease in value, thanks to its disbursement reaching a five-year high.
Data from the MPI showed as of December 20, there were 2,036 newly-registered FDI projects worth 12.45 billion USD, up 17.1% year-on-year in the quantity, but down 18.4% in value.
In addition, 1,107 projects had their capital raised with a total amount of 10.12 billion USD, up 12.4 % and 12.2 % year-on-year, respectively, cited VNA.
Capital contributions and share purchases (foreign indirect investment or FII) were worth 5.15 billion USD, down 25.2 %. This figure made the total foreign investment in the country in 2022 top 27.7 billion USD.
Meanwhile, FDI disbursement in 2022 hit nearly 22.4 billion USD, up 13.5% year-on-year, making it the highest amount in the past five years, the General Statistics Office (GSO) reported.
By the end of last year, the country was home to 36,278 valid projects with a total registered capital of approximately 438.7 billion USD. The accumulated realised capital of foreign investment projects topped 274 billion USD, equalling 62.5 % of the total valid registered investment capital.
Foreign investors poured funds into 19 out of the 21 sectors in the national economic classification system, of which the processing and manufacturing industry maintained its lead in terms of attracting FDI with a combined investment of over 16.8 billion USD, accounting for 60.6 % of the country's total.
Among the 108 nations and territories pouring capital into Vietnam this year, Singapore ranked first with 6.46 billion USD. It was followed by the RoK and Japan.
Cold wave grips northern Vietnam before drizzling rain falls
The ongoing strong cold spell is sweeping across northern Vietnam and is expected to last for a couple of days before drizzling rain hits the region, according to national weather forecasters.
The northern region has endured a number of subsequent cold air waves for the past few days, causing temperatures to drop sharply.
The latest strong spell hit northern localities on January 27, plunging the temperature to a low of 7 degrees Celsius in the highlands and 10 in the lowlands.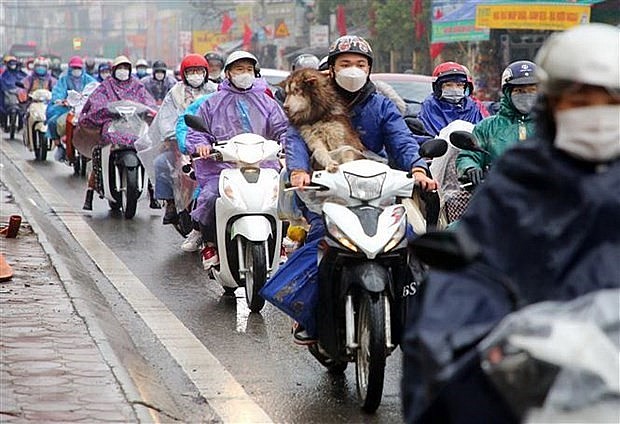 Photo: VNA
Despite the sunrise, northerners still feel the chill, even in Hanoi where the temperature falls to as low as 10 degrees Celsius in the morning.
The cold, dry weather is forecast to last till the end of January before daytime temperatures will rise sharply accompanied by drizzling rain and high humidity, according to VOV.
Elsewhere the ongoing cold spell has also impacted the Central Highlands, but local people only felt the chill early in the morning and at midnight, while daytime temperatures rose to 23 – 26 degrees Celsius.
The cold weather from the north has also hit southern localities, sending temperatures falling slightly during the day.
According to the national weather bulletin, southerners endured mild weather early in the morning and at night with temperatures ranging from 20 to 23 degrees Celsius. However, daytime temperatures rose quickly to 27 – 30 degrees Celsius or even more than that.
The southern region may receive unseasonal thunderstorms on February 1-2, said weather forecasters.
2023 a promising year for tourism: official
2023 is a promising year for the tourism sector in terms of both tourist arrivals and revenue, according to Chairman of the Vietnam National Administration of Tourism (VNAT) Nguyen Trung Khanh.
Statistics released by the VNAT on January 29 showed that over 871,000 foreigners arrived in Vietnam in January, up 23.2% month-on-month. Of them, 91.9% travelled by air, 7.5% by road, and 0.6% by sea.
Tourism revenue during the month was estimated at 2.2 trillion VND (95.6 million USD), up 113.4% annually. Several localities posted spikes in receipts such as Hai Phong up 541.5%, Da Nang 387.1%, Tien Giang 380.2%, Lao Cai 196.3%, Hanoi 113.8%, and Ho Chi Minh City 98.7%.
International flights and maritime travel services have returned to the pre-pandemic level, VNA reported.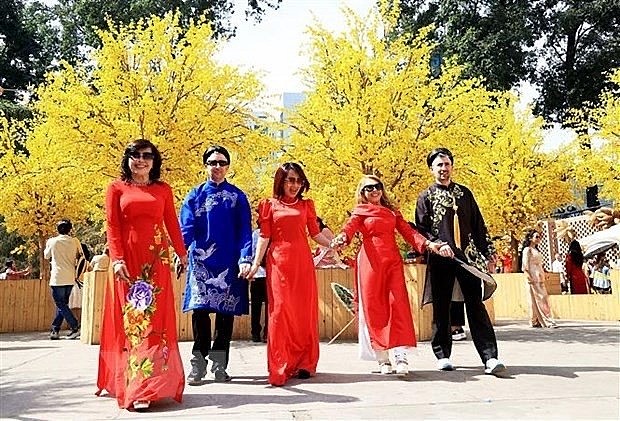 2023 is a promising year for Vietnam's tourism sector (Photo: VNA)
This year, the VNAT will also partner with the south-central coastal province of Binh Thuan to hold National Tourism Year 2023 themed "Binh Thuan – Green convergence", which is expected to attract more domestic and foreign tourists.
Recently, the VNAT's Tourism Information Centre debuted the first 2023 video clip "Golf Tourism - Enjoying every moment" in a media campaign entitled "Vietnam: Travel to Love", introducing visitors to the wonderful experiences of golf tourism - a popular trend with outstanding potential in Vietnam.
Vietnam has been honoured by the World Golf Awards as "Asia's Best Golf Destination" six times in a row. With a series of high-class and high-quality golf courses of international standards, Vietnam is confident to bring visitors to unique and challenging golf courses.
Launched in early 2021, the media campaign "Vietnam: Travel to Love" was awarded the second prize of the eighth National External Information Service Awards.
High lunar New Year shopping and travel demand fuels CPI in January
The consumer price index (CPI) rose by 0.52% in January 2023 compared to the previous month and by 4.49% compared to the same period in 2022, the General Statistics Office (GSO) announced on January 29.
People's increasing shopping demand for goods plus an increase in the prices of services and petroleum during the lunar New Year holiday are the main factors that fueled CPI in January 2023.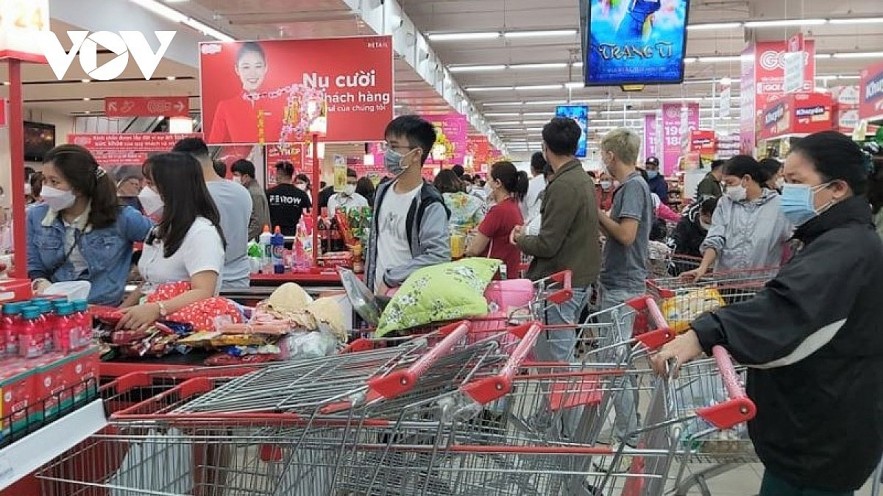 High shopping demand for the lunar New Year holiday has fueled the CPI in January 2023.
Among the eight groups of commodities and services that recorded price hikes, the group of transport services took the lead, rising by 1.39% that caused the general CPI to climb 0.13%.
The price of petrol has hiked by 2.31% following three regular price adjustments in January, and an increase in the environmental protection tax on petroleum, cited VOV.
Other groups of commodities and services such as beverage & tobacco, food & food catering, and garment & footwear saw their prices increase by 1.12%, 0.82% and 0.62% respectively.
Meanwhile, the prices of education services and housing & building materials decreased by 0.2% and 0.12% respectively.
Overall, core inflation in January 2023 increased by 0.46% over the previous month and by 5.21% over the same period last year.
Spring festivals observed throughout the country
The traditional boat race festival on Da river kicked off in Quynh Nhai District, Son La Province on January 28 as the starting event of the Quynh Nhai Culture, Sports and Tourism Week.
The race attracted the participation of 450 athletes, with 12 teams from Quynh Nhai District and four teams from neighbouring localities including Viet Tri City (Phu Tho Province), Muong Lay Town (Dien Bien Province) and Nam Nhun District (Lai Chau Province).
The rowers competed in men's, women's and mixed categories with a distance of 1,500m each, NDO reported.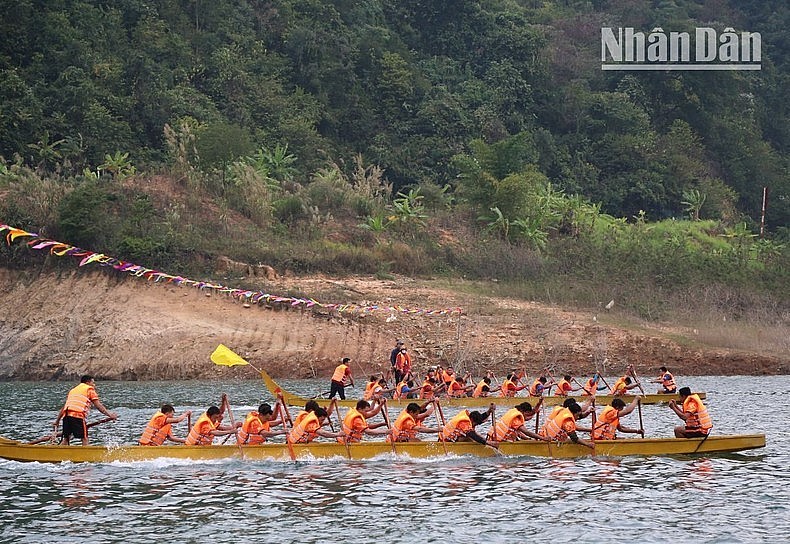 The traditional boat race festival on Da river kicked off in Quynh Nhai District, Son La Province on January 28.
* Also yesterday in Nam Dinh Province, crowds flocked to the traditional Vieng Market, which opens every year at midnight on the 7th day of the first lunar month, in Vu Ban District.
On sale at the market often include handicrafts, antiques and modern reproductions, utensils, agricultural tools, and many varieties of ornamental plants. According to popular belief, anything bought at the market will bring good luck to the customer for the whole year.
* The touristic city of Da Lat in Lam Dong Province welcomed around 250,000 visitors during the Lunar New Year holiday, 2.5 times higher than the same period last year, according to the provincial Department of Culture, Sports and Tourism. Of the total, 12,500 were foreigners.
In 2023, the province aims to serve more than 6.5 million holidaymakers, including more than 250,000 international arrivals.