Vietnam News Today (Jan. 5): Vietnam Emerges as 'Jewel' in Attracting Global Investment
Vietnam News Today (Jan. 5): Omicron subvariant XBB detected in HCM City; Vietnam emerges as 'jewel' in attracting global investment; Vietnam earns over 400 mln USD from tourism during New Year holiday; Ho Chi Minh City extends hotline service to serve tourists.
Vietnam News Today (Jan. 5) notable headlines
Omicron subvariant XBB detected in HCM City
Vietnam emerges as 'jewel' in attracting global investment
Vietnam earns over 400 mln USD from tourism during New Year holiday
Ho Chi Minh City extends hotline service to serve tourists
Vietnam's manufacturing PMI falls in December 2022
AFF Cup 2022: Vietnam crush Myanmar 3-0, advance to semifinal
HCM City promotes application of AI technology across areas
Localities striving to build smart new-style rural areas
HCM City to spend over 47 mln USD on Tet activities for the disadvantaged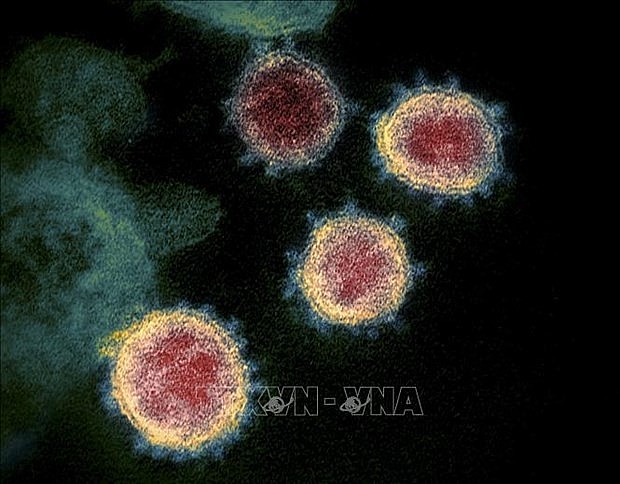 Illustrative image. Source: VNA
Omicron subvariant XBB detected in HCM City
The HCM City Hospital for Tropical Diseases on January 4 said the COVID-19 Omicron XBB variant, first discovered in India in August, has been found in the southern metropolis.
The result came from the testing conducted by researchers of the hospital and the Oxford University Clinical Research, on 526 COVID-19 patients hospitalised between July 1 and December 25, 2022.
The Omicron sublineage, however, circulated at a low rate, making up only 5.7% of the genome decoded, the researchers said, noting that Omicron was the dominant variant in the city in the second half of 2022.
The group concluded that the pandemic is under control in the city, reflecting the efficiency of vaccines in the fight.
The national COVID-19 caseload rose to 11, 525,408 with 71 new cases recorded on January 3, according to the Ministry of Health, cited VNA.
With 13 patients given the all-clear during the day, the number of recoveries rose to 10,611,338.
Meanwhile, there are only 9 patients needing respiratory support in hospital.
No deaths from COVID-19 were recorded on the day. The total fatalities stand at 43,186.
With 894 doses administered on January 2, the total number of doses of COVID-19 vaccines injected rose to 265,519,661.
Vietnam emerges as 'jewel' in attracting global investment
Vietnam can be considered as a "jewel" of Southeast Asia in attracting foreign direct investment (FDI) inflows, according to the view put forward by several international institutions.
The country's market overall attractiveness can be put down to the Government's support for the startup ecosystem, which is anticipated to continue to move forward in 2023, according to VOV.
Most notably, investment funds have committed to injecting capital into Vietnamese innovative startups, with this figure gradually increasing from US$425 million in 2019 to US$815 million in 2020. The committed capital in the 2020 - 2022 period reached nearly US$2 billion, whilst the growth momentum is expected to be maintained into 2023.
Vinnie Lauria, founder and CEO of Golden Gate Ventures, noted Vietnam has become a bright spot for attracting investment thanks to the country's political stability, young and highly-qualified workforce, developed infrastructure, digital skills, and innovation capability.
The country has developed into an attractive destination for high-quality FDI inflows, with large international enterprises seeking investment opportunities to diversify their supply chains and limit their reliance on the Chinese market, he noted.
The speed of Vietnamese innovation, especially in the technological market, has been rapid, he said, adding that with the growth rate over the past decade, Vietnam is predicted to seize a wealth of opportunities from existing platforms such as education, science and technology, infrastructure for technology, and the processing industry moving forward.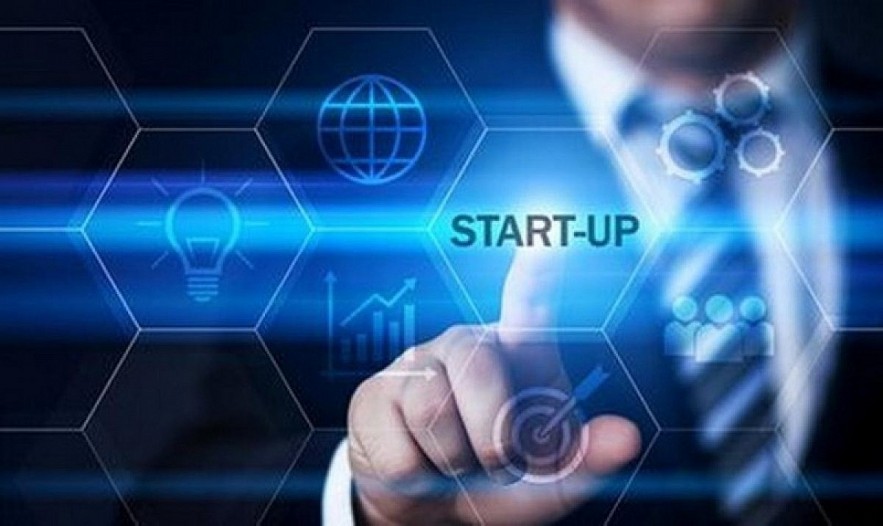 Photo: VOV
Lauria affirmed that several large global hi-tech companies have moved to establish branches in Vietnam, including Google, Intel, Amazon, and Samsung, creating more development opportunities for local businesses, especially start-up firms.
Investment funds and innovative businesses will serve as the Government's important partners in terms of contributing ideas in the formulation of investment policies for startups, thereby helping turn the country into an increasingly attractive business environment in the region and throughout the world, he said.
Minister of Planning and Investment Nguyen Chi Dung revealed that the Ministry plans to study the possibility of formulating the Law on Venture Investment and propose a mechanism in order to set up a fund aimed at supporting innovative activities that are mobilised from socialized capital.
Furthermore, the Government's incentive policies are anticipated to offer a fresh impetus to the strong development of the innovation ecosystem in the long-run, which will provide a solid foundation for the country to further attract FDI in future.
Vietnam earns over 400 mln USD from tourism during New Year holiday
The tourism sector raked in about 9.6 trillion VND (408.3 million USD) in revenue during the three-day 2023 New Year holiday, the Vietnam National Administration of Tourism reported on January 4.
From December 31, 2022, to January 2, 2023, the sector recorded about 3 million domestic travellers.
Positive signs were also seen in the number of international visitors, most of whom came from the Republic of Korea, Russia, Germany, and Spain. Vietnam has also started welcoming back tourists from India, the Middle East, Russia, Kazakhstan, and Uzbekistan, among others, reported VNA.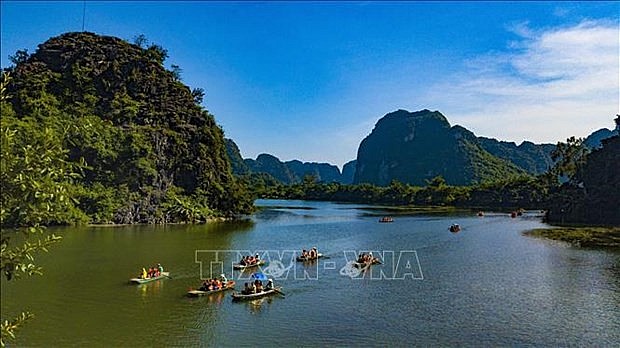 Part of Trang An Landscape Complex, a tourist attraction in Ninh Binh province. Photo: VNA
Notably, Quang Nam province attracted 89,000 foreign arrivals, Ho Chi Minh City 35,000, Hanoi 38,000, Khanh Hoa province 6,950, and Ba Ria - Vung Tau province 5,815 during the holiday, statistics show.
The administration said tourism has sustained the recovery trend and completely surmounted difficulties after two years of the COVID-19 pandemic. The return of international visitors has also proved the country's right and timely moves to restructure tourist markets and renew tourism products.
HCMC extends hotline service to serve tourists
The HCMC departments of tourism and information-communications have jointly launched one more extension of the 1022 hotline to support international and domestic visitors to the city.
Tourists can now dial 1022 ext. 8 to reach the line from inside the city. For calls made outside the city, tourists can ring (028) 1022 ext. 8.
Five telephone operators will be available to answer calls to the 1022 hotline with ext. 8 between 7:30 a.m. and 8:30 p.m. on weekdays, including holidays.
The phone operators in charge of the new extension will receive and handle feedback, recommendations, complaints and requests from both domestic and international visitors in the city about local tourism products and services.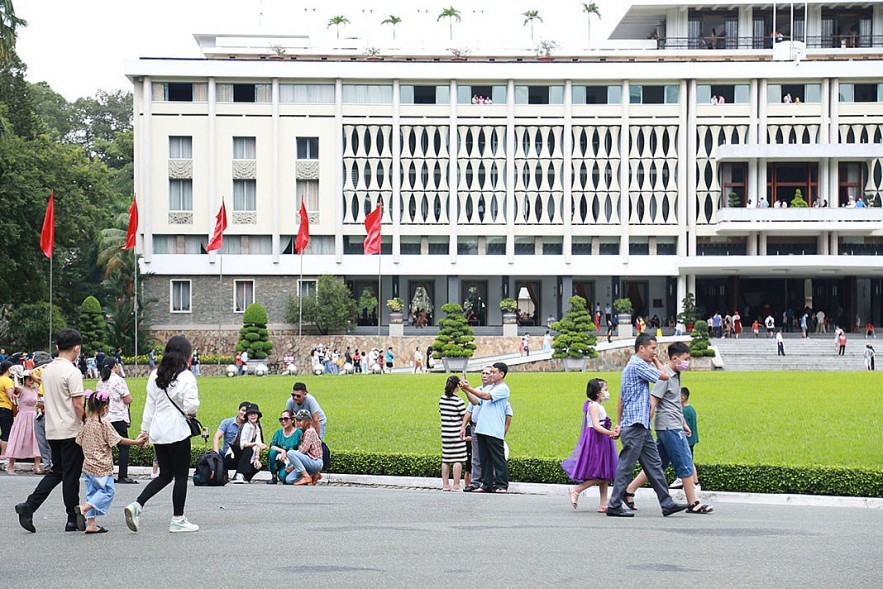 Visitors at the Reunification Palace in District 1, HCMC. Photo: VGP
Besides, they will introduce and promote tourist destinations, publications, events, hotels and restaurants, and entertainment locations in the city to visitors, cited SGT.
Aside from the hotline, tourists can visit the Visitor Information and Support Center set up at the September 23 Park in HCMC's District 1 to seek more information or direct assistance related to tourism.
Last year, the center received and offered help to nearly 4,300 tourists, with the final quarter seeing a high number of visitors seeking help at over 1,800, most of them international tourists.
They mainly sought help with travel products and services, popular destinations in HCMC and other provinces, including those in the Mekong Delta and south-central Vietnam.
Vietnam's manufacturing PMI falls in December 2022
The S&P Global Vietnam Manufacturing Purchasing Managers' Index (PMI) dropped to 46.4 in December 2022 from 47.4 in November, indicating the continued deterioration of business conditions in manufacturing.
This is the second straight month of contraction in the manufacturing sector and the steepest pace since September 2021, according to S&P Global Market Intelligence that collects the survey results of the PMI.
In the last month of 2022, Vietnam's manufacturing sector declined more sharply as demand both at home and abroad fell. In such context, companies reduced employment and purchasing activity, while business confidence remained low.
The number of new orders fell sharply in December due to weak demand in Vietnam's some key export markets including China, the European Union and the United States, cited VOV.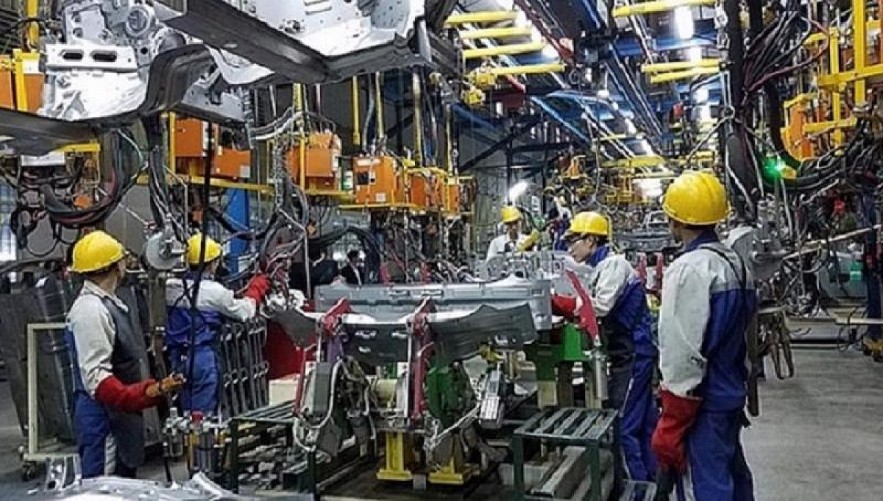 The S&P Global Vietnam Manufacturing Purchasing Managers' Index (PMI) has fallen for the second consecutive month in December 2022. (Illustative photo).
At the same time, employment declined at a marked pace, and one that was the sharpest in 14 months. Meanwhile, suppliers' delivery times lengthened for the second month running, but only marginally.
On the price front, input cost inflation accelerated to the fastest in five months due to higher costs for raw materials, gas, and shipping. Meanwhile, selling prices fell for a second successive month as part of attempts to boost costumer demand. Finally, business sentiment remained muted amid concerns over weak demand conditions.
Some survey team members were concerned that market difficulties would persist into 2023, while some others expressed optimism that demand would recover that could help fuel new orders and output.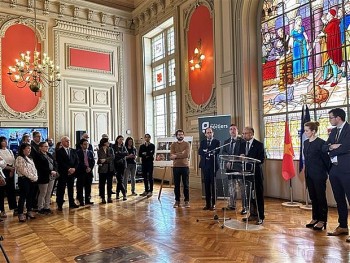 National
Vietnam News Today (Mar. 26): Vietnam and Thailand promote labour cooperation; Vietnamese, French localities look to step up cooperation; Attractive incentives on offer at Hanoi Tourism Festival 2023; E-commerce accounts for 60% of Vietnamese digital economy.