International Tourists Flock To Hoi An To Welcome New Year 2023
The international tourism market to Quang Nam began to show signs of improvement, 3 times higher than domestic tourists, during the New Year holiday.
Hoi An is a place where the bold march of progress peters into a leisurely amble. In this one-time trading port, the Thu Bon River meanders past crumbling shophouses and weathered pagodas, while sampans come and go from the old ferry quay. Outside the Old Town, two-lane roads slice through waving rice fields and emerge at a frothy coastline. Stay a couple of days, and Hoi An's easygoing beauty and lantern-lit nights may leave you hopelessly beguiled.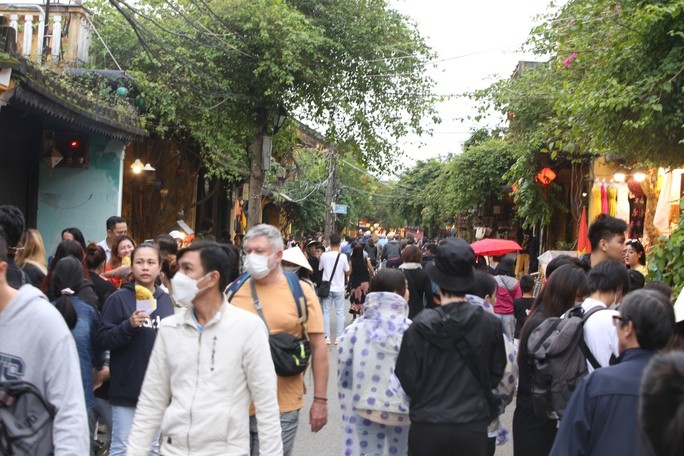 Photo: NLD
During the 3 days of the New Year holiday, many travelers from around the world flock to Hoi An ancient city in Quang Nam Province even though the weather is cold and rainy.
There are a lot of spots that are covered with travelers in the old streets such as Bach Dang, Tran Phu, Nguyen Thi Minh Khai, Nguyen Thai Hoc, and other destinations that attract many tourists coming to spend their relaxing time at the beginning of this year.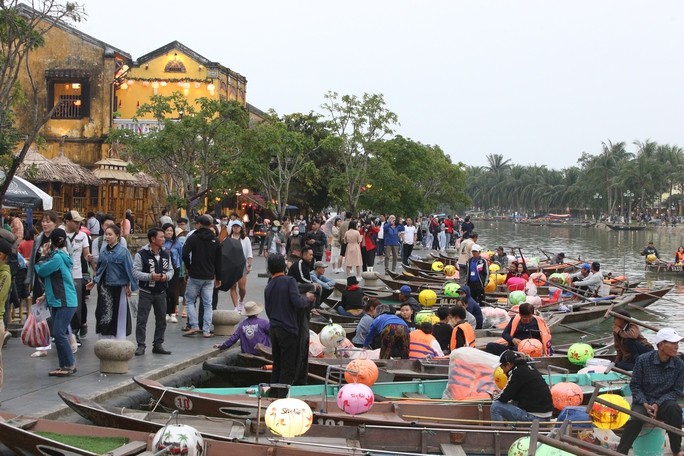 Photo: NLD
According to Nguyen Thanh Hong, Director of the Department of Culture, Sports and Tourism of Quang Nam province, during the three days of the New Year holiday (from December 31 to January 2), the number of tourists to Quang Nam significantly increase. Statistics show that the total number of visitors stays is estimated at 120,000. International travelers are roughly about 89,000 people, and domestic tourists are estimated at 31,000 arrivals.
Specifically, visitors are estimated at 80,000 (international visitors are estimated at 60,000, and 20,000 domestic tourists). Meanwhile, the number of guests staying during the holiday is about 40,000 turns, with 29,000 international tourists and 11,000 domestic guests.
Photo: NLD
According to Hong, the number of tourists traveling to Quang Nam during the Lunar New Year 2023 is mainly concentrated in Hoi An city, where many activities and events take place such as "Hoi An fair market", "Essence of Tra Viet, Hoi An 2022", "Hoi An – Spring and Youth", "Hoi An – Welcome New Year", "Creative Art Path".
The good news is that international visitors have begun to show signs of improvement, 3 times higher than the number of domestic visitors. However, due to bad weather, there are a number of tourist sites and attractions in the province have been eliminated access to ensure safety such as Cu Lao Cham Biosphere Reserve and the Ho Phu Ninh Ecotourism Area.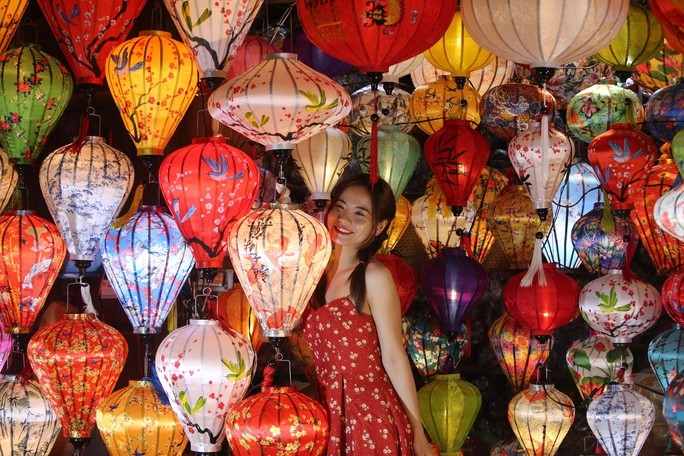 Photo: NLD
Photo: NLD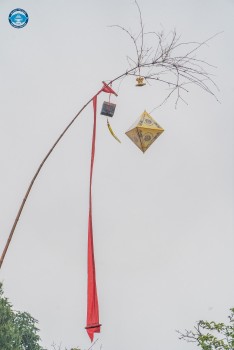 Viet's Home
In the past, the Neu pole (a tall bamboo pole with red garment strips used to ward off evil spirits during the lunar New Year) lowering ceremony at the royal palace of the Nguyen Dynasty was performed to mark the end of the New Year holiday and prepare to enter a new working year.