Vietnam News Today (Jul. 10): Vietnamese, Indian Educational Institutions Strengthen Collaboration
Vietnam News Today (Jul. 10): Vietnam promotes solidarity, consensus in ASEAN at AMM-56; Tourism expected to take off if new measures are successful; Vietnamese, Indian educational institutions strengthen collaboration; Ho Guom Theatre, a landmark of Hanoi's architecture and culture, opens to the public.
Vietnam News Today (Jul. 10) notable headlines
Vietnam promotes solidarity, consensus in ASEAN at AMM-56
Tourism expected to take off if new measures are successful
Vietnamese, Indian educational institutions strengthen collaboration
Ho Guom Theatre, a landmark of Hanoi's architecture and culture, opens to the public
Overseas labour market features positive signs
Vietnam becomes largest ASEAN trading partner of Cambodia: media
Ample room remains for food processing industry's development
France wins Da Nang International Fireworks Festival 2023
"Shrek the Musical" to debut in Hanoi for first time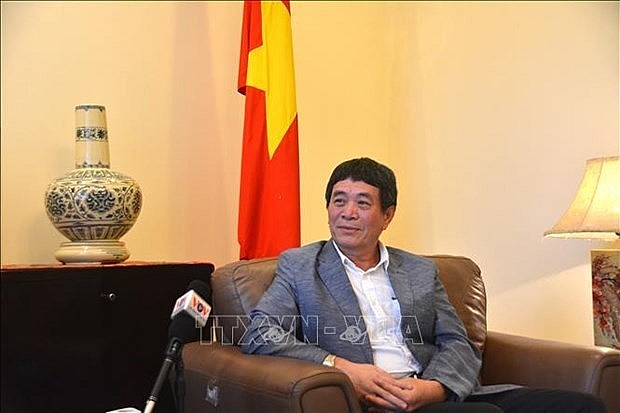 Vietnamese Ambassador to ASEAN Nguyen Hai Bang (Photo: VNA)
Vietnam promotes solidarity, consensus in ASEAN at AMM-56: diplomat
Foreign Minister Bui Thanh Son will lead a Vietnamese delegation to the 56th ASEAN Foreign Ministers' Meeting (AMM-56) in Jakarta, Indonesia from July 10-14, demonstrating the continuation of Vietnam's commitments to and responsibilities for the region and the common work of ASEAN, according to Vietnamese Ambassador to ASEAN Nguyen Hai Bang.
Talking to the Vietnam News Agency correspondents in Jakarta, Bang said that right from the beginning of 2023, when Indonesia assumed its role as ASEAN Chair, Vietnam has prepared thoroughly to be able to participate in and effectively contribute to all ASEAN activities.
At this meeting, the Vietnamese delegation will attend more than 20 meetings, contributing to strengthening solidarity and consensus in ASEAN, tightening cooperation between the bloc and its partners, thereby enhancing Vietnam's position and role in the bloc and at international forums.
Tasked with negotiating several documents of this meeting, the Vietnamese Delegation to ASEAN has actively contributed initiatives proposed by Vietnam. Many major documents such as the joint statement expected to be adopted at this meeting have seen the contributions by the Vietnamese Delegation, and the Delegations of ASEAN countries and partner countries, cited VNA.
According to the diplomat, the AMM-56 and related meetings are opportunities for participating countries to focus on discussing current issues such as economic recovery, trade and investment and supply chain stabilisation; and responding to such challenges as climate change, development gap, the environment, diseases, energy security and food security.
As usual, this is an opportunity for ASEAN and its partners to discuss regional and global situations, and to affirm the strategic role and value of ASEAN-led mechanisms in promoting dialogue and cooperation. It also creates a forum for countries to exchange views and contribute to improving mutual understanding, narrow differences, and foster trust.
Tourism expected to take off if new measures are successful
The government's Resolution 82 on boosting tourism is hoped to create momentum for Vietnam's tourism with the goal possibly exceeding 8 million foreign travelers for 2023.
The Vietnam Tourism Association (VTA) on July 5 organized a conference on Resolution No 82 released in May 2023 on tasks and solutions to accelerate development of tourism.
Deputy Minister of Culture, Sports and Tourism Doan Van Viet said this was the first conference to concretize the duties assigned by the government.
Chair of the Da Nang Tourism Association Cao Tri Dung said the city has identified tourism as one of three pillars for economic development in the locality.
In implementing the resolution, Da Lat has applied a series of solutions, such as cooperating with relevant agencies to promote tourism; and designing an ecosystem of new products suitable to the restructuring of the tourism industry after the pandemic, targeting specific groups of customers and increasing travelers' experiences.
The city has also explored new potential markets and run large-scale tourism promotion campaigns, increased the recovery capability of the service sector, upgraded human resources quality, and created a safe and friendly environment, according to VNN.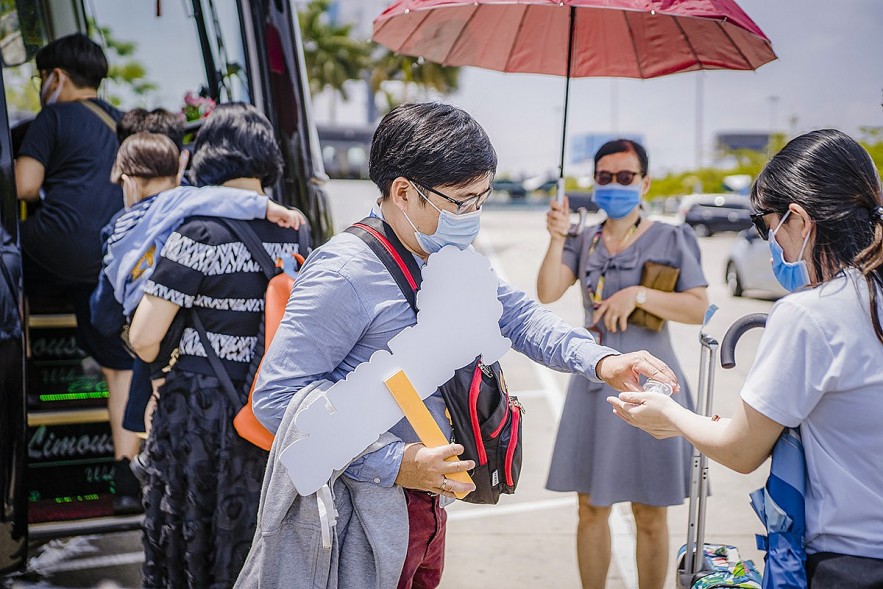 Photo: VNN
Thanks to the measures, Da Nang has been recognized as one of the localities with the best tourism recovery. The number of domestic travelers has exceeded the peak figure in 2019, but only 70-80 percent of the inbound market has recovered because China, the largest market for Vietnam, has not fully recovered. Da Nang hopes that the 2019 peak will be exceeded in 2024.
VTA chair Vu The Binh said the number of foreign travelers to Vietnam has been increasing rapidly, but the figure is still below expectations because the country has to compete with other countries amid the economic downturn around the world.
"In such conditions, if we can't do well and don't have good products, we won't be able to attract a high number of tourists," he said.
Vietnam received 5.6 million travelers in the first six months of the year; the target of 8 million foreign travelers in 2023 is within reach, but the expectation of the government for the tourism industry is much higher.
"The tourism industry needs to make greater efforts to lure 10 million, or 12 million, foreign travelers," Binh said.
Experts applauded the new visa policy. Dung said that the policy would set a new 'airstrip' for many new groups of arrivals, especially active tourists, family and independent tourists.
Vietnamese, Indian educational institutions strengthen collaboration
A delegation of the Diplomatic Academy of Vietnam (DAV) had a working session with representatives from Jindal Global University in India's Haryana state on July 7 to promote international cooperation and improve the quality of human resources training in the field of foreign affairs.
Speaking at the meeting, Principal Director of the Jindal Institute of Behavioural Sciences Sanjeev P.Sahni gave the DAV delegation an overview of Jindal Global University, which is considered India's leading private university.
Meanwhile, Dr. Vu Tuan Anh, Dean of the DAV Faculty of International Communication and Culture, briefed the host on the main features of his faculty as well as development opportunities of the faculty in particular and the academy in general.
The two sides discussed specific plans on student exchange, scholarship granting as well as the addition of new, highly practical subjects amid the booming of science, technology and artificial intelligence (AI), VNA reported.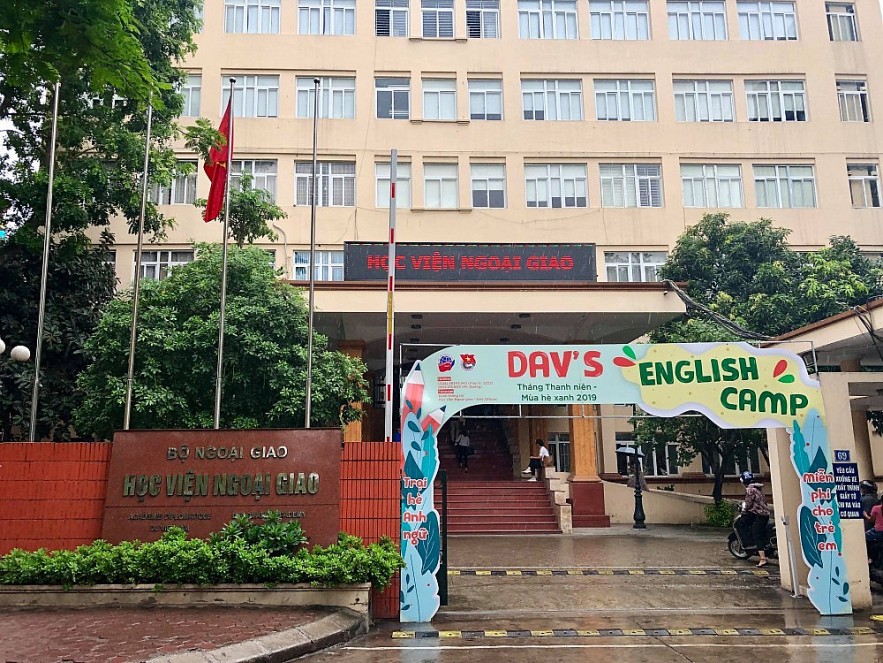 Photo: ielts-fighter
Jindal Global University committed to awarding 100 scholarships to DAV students under short-term student exchange courses.
In addition, the two educational institutions will also have plans to exchange researchers and lecturers in a number of strong research fields such as international relations, international law and international communication.
Ho Guom Theatre, a landmark of Hanoi's architecture and culture, opens to the public
The theatre is a cultural space for both modern and traditional art, connecting with historical and architectural landscapes surrounding the Sword Lake to form a cultural complex of the capital.
Its inauguration ceremony was attended by Prime Minister Pham Minh Chinh, Minister of Public Security General To Lam, Minister of National Defense General Phan Van Giang, as well as leaders of relevant departments and agencies.
Speaking at the opening ceremony, Prime Minister Pham Minh Chinh spoke of the importance of culture, which makes a great contribution to the sustainable development of the nation.
"Ho Guom Theatre is of great significance, not only for the people's police comrades, for Hà Nội but also for concretising and organising the implementation of the Party's line, contributing to raising the spirit of the Communist Party and Vietnamese people," he said.
The PM added that the theatre is a cultural space for both modern and traditional art, connecting with historical and architectural landscapes surrounding the Sword Lake to form a cultural complex of the capital.
Ho Guom Theatre, located at 40-40A Hang Bai Street, Hoan Kiem District, has been constructed by the Ministry of Public Security and Hanoi People's Committee since December 2021, with the aim to turn it into an international art ecosystem, which offers a variety of modern services that meet all performance requirements for a variety of different art forms.
The PM expected that more exchanges between domestic and international theatres would take place there to bring high-quality performances to the citizens, contributing to improving their spiritual life. It is also expected to promote Vietnam's images and arts to international friends, cited VNS.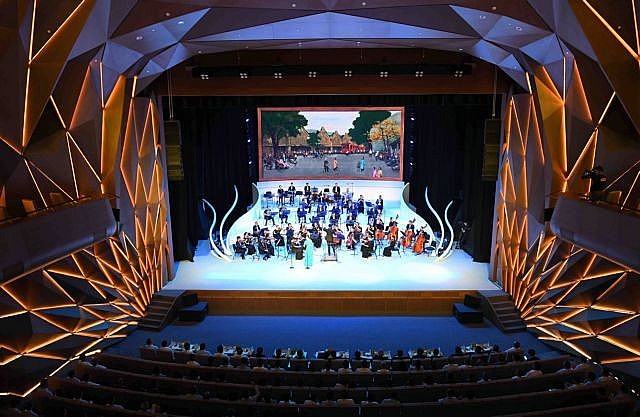 The main hall of Ho Guom Theatre that opened in Hanoi on Sunday. Photo: VNS
Violinist Bui Cong Duy expressed his joy when Hanoi has a modern and well-invested cultural institution.
"Ho Guom Theatre is located in a prime location of the capital rich in cultural values. With advanced and modern equipment, applying the world's leading technology, the venue meets all conditions to become one of the world's leading opera houses where many major political, cultural and artistic events could take place. I believe this place will also attract world-famous art troupes and artists to perform," he said.
Also at the ceremony, attendees had the chance to see the performances by the Sun Symphony Orchestra (SSO), the Royal Opera House of Versailles, famous Opera voice – soprano Phạm Khánh Ngọc and artists from the People's Police Music and Dance Theatre.
Covering a total area of 5,000sq.m, Ho Guom Theatre can accommodate up to 1,400 guests. The centre stage system and the seats can be raised or lowered to help transform into many different types of stages.
It is equipped with a high-tech system, which includes an Array speaker system and a Constellation sound system - the most modern sound system in the world.
The theatre also has a backstage area, multi-purpose space, as well as service areas that fulfil the needs of artists and guests. Other areas of the theatre serve as art exhibitions, seminars, conferences, and outdoor performance areas.
It has old European architecture but still recreates a part of the history of Vietnam, through traditional patterns representing Vietnamese culture.
Overseas labour market features positive signs
The number of Vietnamese guest workers sent to work abroad under contracts reached 59,645 (including 20,585 women) by the end of May 2023, achieving 54.2% of the plan for 2023 and over 1.9 times higher than the same period last year, according to the Department of Overseas Labour under the Ministry of Labour, Invalids and Social Affairs.
In particular, Japan was the leading market with 20,571 Vietnamese workers, followed by Taiwan (China) with 8,196 and the Republic of Korea (RoK) with 617 workers. Other markets receiving many workers from Vietnam included China, Singapore, and Hungary, etc.
In particular, the two major labour markets of Japan and the RoK have shown positive signs. The Japanese Government has been implementing policy improvements to provide highly skilled foreign workers with long-term residency and has expanded the list of occupations for the "Specified Skilled Worker Programme"'s category 2.
The decision to add 9 more occupational groups, including food processing and restaurants, in the list of occupations with non-fixed term of residence, for "specified skill" status, is expected to increase the number of skilled workers from Vietnam, by providing them with greater benefits and long-term residency. It is forecast that the total number of Vietnamese workers under the Technical Intern Training Programme and the Specified Skilled Worker Programme in Japan could reach up to 500,000.
Le Long Son, General Director of Esuhai Co., Ltd., one of Vietnam's leading enterprises sending workers to Japan, said the improvement of the Japanese Government's policy related to accepting foreign workers, especially in terms of connecting the technical intern programme with the specific skilled labour programme and extending the residence time for foreign workers, will open up great opportunities for this market in the near future. On the other hand, more than 350,000 Vietnamese trainees in Japa are now the first to benefit from the new policies.
The RoK is a high-income market and has many similarities in culture with Vietnam, so many Vietnamese workers have chosen to work in this country. As of June 1, there were 48,950 Vietnamese workers in the RoK, an increase of 9,300 people compared to the same period in 2022, with an average income of 1,500-2,000 USD per month, NDO reported.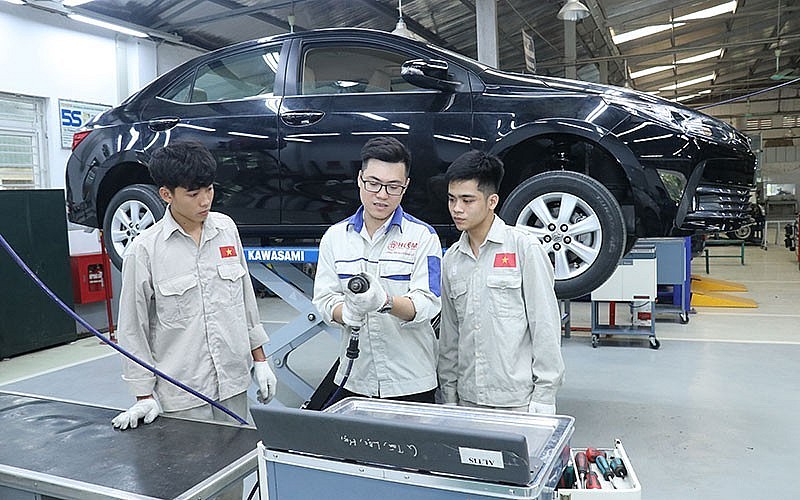 Vietnamese workers' skills are checked before coming to the RoK for working. (Photo: Minh Thang)
During the official visit of the RoK's President Yoon Suk-yeol and his spouse to Vietnam, the Minister of Labor, Invalids and Social Affairs of Vietnam Dao Ngoc Dung, and Minister of Employment and Labour of the RoK Lee Jung Sik signed a Memorandum of Understanding (MoU) regarding the dispatch and reception of Vietnamese workers under the Employment Permit System (EPS) for foreign workers in the RoK on June 23.
As of June 19, Vietnam has sent 5,423 workers to the RoK. Under the EPS Programme, there have been more than 33.500 Vietnamese workers in the RoK and this figure is expected to be 10.000 by the end of 2023. Apparently, the EPS Programme has been conducted efficiently, fairly, objectively and transparently, resulting in the creation of high-paid jobs for Vietnamese workers, the development of Korean businesses, and cooperation between the two countries.
At a Q&A session in the 15th National Assembly's fifth meeting last month, Minister of Labour, Invalids and Social Affairs Dao Ngoc Dung said the sector will strengthen the recruitment and training of contract-based workers abroad as well as the inspection and examination of enterprises providing services for contract-based overseas employment to protect legitimate rights and interests of workers.
Simultaneously, interconnected databases will be built to manage workers going abroad and returning home and all cases of utilising and abusing policies related to this issue for to get private benefits and defrauding workers going to work abroad will be strictly handled.