Vietnam News Today (Jul. 20): Vietnam Has One of Asia's Most Dynamic Start-up Scenes
Vietnam News Today (Jul. 20): Covid-19: national caseload rises to 10,762,532 on July 19; Vietnam has one of Asia's most dynamic start-up scenes; Hanoi capital named among top six global cycling destinations; Branded Vietnamese rice makes inroads into global market.
Vietnam News Today (Jul. 20) notable headlines
Covid-19: national caseload rises to 10,762,532 on July 19
Vietnam has one of Asia's most dynamic start-up scenes: report
Hanoi capital named among top six global cycling destinations
Branded Vietnamese rice makes inroads into global market
Vietnam to compete in 20th ASEAN University Games
State leader welcomes WB Managing Director of Operations
Vietnam Airlines signs cooperation deal with Turkish Airlines
EVFTA helps boost Vietnam's cashew nut export to France
HCM City plans to open 22 more walking streets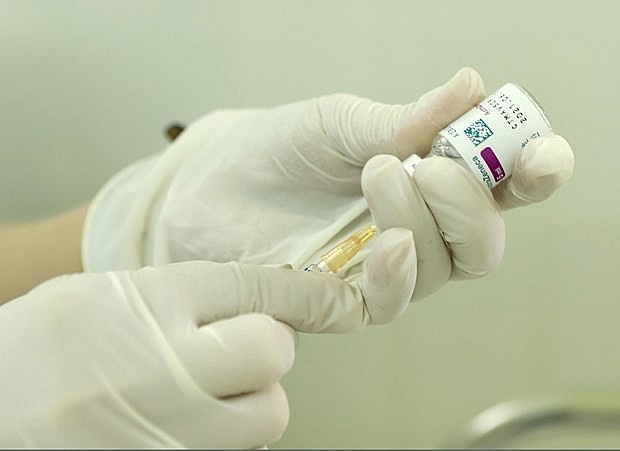 Illustrative image. Source: VNA
Covid-19: national caseload rises to 10,762,532 on July 19
The national caseload of Covid-19 reached 10,762,532 on July 19 with 1,096 new cases reported in the past 24 hours, according to the Ministry of Health.
A total 5,217 Covid-19 patients were given the all clear on the day, bringing the number of recoveries so far to 9,823,574. There are 41 patients in serious conditions needing breathing support.
No death from Covid-19 was recorded in the past 24 hours. The total fatalities stood at 43,091, cited VNA.
On July 18, 371,709 doses of vaccines were administered, raising the total number of doses of Covid-19 vaccines injected to 239,615,795.
The Health Ministry has urged localities to accelerate the administration of booster shots for over-12 people, with priority in injecting the second booster shots given to high-risk groups following the ministry's guidance.
Vietnam has one of Asia's most dynamic start-up scenes: report
Vietnam has one of the newest and most dynamic start-up scenes in Asia, and it has emerged as a hub for start-ups, according to the recently released Emerging Giants in Asia Pacific report.
The report, launched by HSBC and KPMG, cited start-up data platform Tracxn as showing that Vietnam was home to just 1,600 start-ups at the start of the Covid-19 pandemic, but that total has jumped to more than 3,000 now, including four unicorns.
Driving the country's digital economy are a large and young population willing to test and adopt new technology consumer services, supportive government policies, and a surge in overseas funding, according to VNA.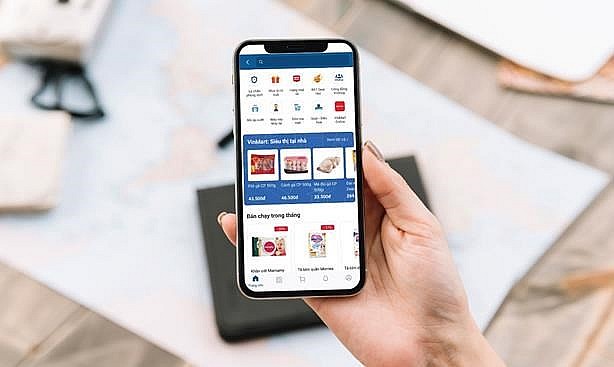 Illustrative image. Source: VNP
Although Vietnam's per capita GDP remains relatively low compared to others in the region, its economy is expanding faster than any other market. Growth is predicted to hit 5.5% in 2022 and 6.5% in 2023, near pre-Covid-19 expansion levels, according to World Bank estimates.
The report said VNG, a Ho Chi Minh City-headquartered super-app provider, is Vietnam's longest-standing successful start-ups to date. Launched in 2004 as a gaming business, but with offerings including chat app Zalo, which now has more than 60 million users, and e-wallet ZaloPay, it reached unicorn status as far back as 2014.
Riding the surge in e-commerce, deliveries and online media boosted by the pandemic, VNLife, operator of B2B mobile payment provider VNPay, became Vietnam's second unicorn in 2020.
Venture capital deals surged to US$1.1 billion in 2021, up from US$301 million in 2020 and US$330 million in 2019. By year-end, two more companies were also unicorns: game developer Sky Mavis and the country's most widely used e-wallet MoMo.
"Vietnam has emerged as a hub for start-ups, closely competing with the likes of Indonesia and Singapore. With a young, energetic and educated population, high smartphone and internet penetration, and strong government support, Vietnam should maintain its position as a compelling destination for tech entrepreneurs and investors, making the country a thriving environment for potential unicorns," said Tim Evans, CEO of HSBC Vietnam.
While e-commerce accounts for less than 5% of all retail sales, its value rose by more than half in 2021.
Luke Treolar, head of strategy at KPMG Vietnam, said similar high growth rates can be expected for the next several years, adding if that happens, the country will have Southeast Asia's second biggest digital economy, behind Indonesia, by the end of the decade.
Hanoi capital named among top six global cycling destinations
Dutch online travel agency Booking.com has revealed the leading six best places in the world for visitors looking to go on a cycling vacation, with the results based on a survey of travelers.
According to the website, the capital is renowned for its centuries-old architecture, lakes, parks, and over 600 temples and pagodas, offering a network of fantastic cycling paths that allow travelers to explore the area amongst locals on bicycles and scooters.
"Visitors can park up in the city's colorful Old Quarter and refuel on delicious Vietnamese street food such as beef noodle soup and shrimp cakes," says Booking.com.
For those who prefer taking a day trip out of the city, the website recommends a Tour of Hoa Lu with Boat & Bike Ride that will allow them to explore the former imperial city, followed by a traditional sampan sail alongside rice fields and a leisurely cycle around a local village.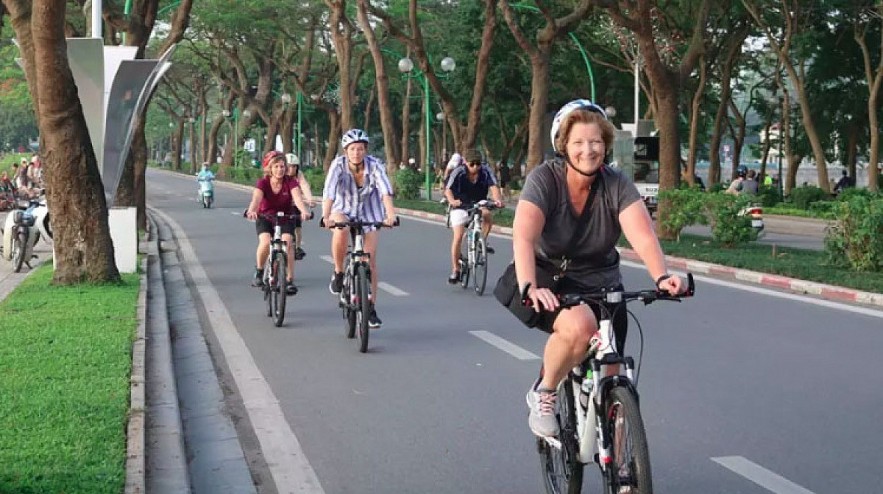 Hanoi is named among top six global cycling destinations. Photo: VOV
Other ideal cycling destinations listed by Booking.com include Uyuni in Bolivia, Valencia in Spain, Moab in the United States, Riva del Garda in Italy, and Carretera Austral in Chile.
The survey was commissioned by Booking.com and conducted among a sample of 48,413 respondents across 31 markets globally.
Respondents were required to have traveled at least once for business or leisure over the past 12 months. In addition, they also must be planning to travel this year and be either the primary decision maker or involved in the decision making process in their journey.
The survey was taken online and took place in January.
Branded Vietnamese rice makes inroads into global market
Vietnamese rice in small bags has recently hit the shelves of Japan, Europe, Canada, and the United States, showing the unrelenting efforts by businesses to increase the value of the product in the international market.
Penetrating demanding markets
In early July, the initial shipment of ST25 rice, a Vietnamese specialty recognised as the world's best rice, was imported into the Japanese market by Tan Long group to be put on sale.
Nguyen Chau Hong, an overseas Vietnamese national who has been living in Japan for more than 10 years, said that her family now has the chance of tasting Vietnamese rice after years of using round grain rice of Japan or long gain of Thailand.
"I bought a five-kg pack for 2,000 yen, an equivalent to nearly 70,000 VND/kg. Though the price is about 10% higher than the Thai one, I am satisfied because it has the right taste," said Hong.
According to Nguyen Chanh Trung, deputy general director of Tan Long Group, the firm had been negotiating with Japanese partners for a year before its ST25 rice hit the shelves of supermarkets in Japan. He stated that Japanese people tend to enjoy eating round grain rice, so the long grain rice is just for replenishment. Meanwhile, more than one million people of other Asian communities, including approximately 450,000 Vietnamese, prefer using long grain varieties such as ST25.
"We have yet to set profit targets in this market in the short term because everything is at the beginning. We do not aim to increase output, but the most important thing is to control quality and maintain credibility. In the near future, we will increase the amount of rice packed in one-kg bags besides two-kg and five-kg bags to match the consumption habits of this market. After Japan, we will develop our brand in the Republic of Korea and the US," Trung expected.
Meanwhile, Vietnamese firm Loc Troi recently announced a shipment of nearly 500 tonnes of rice with its own brand 'Vietnamese Rice' was on its way to the European market and would be sold in Carrefour, the largest supermarket chain in the EU, this July.
Nguyen Duy Thuan, general director of Loc Troi group, said the rice is packed in one-kg, five-kg, and 20-kg bags and features the design and trademark of 'Vietnamese Rice' which has been registered in numerous target markets.
Untapped potential
Assoc. Prof. Dr. Duong Van Chin, former deputy director of the Mekong Delta Rice Institute, who cares about the Vietnamese rice brand, stated that he is happy to see that many businesses have moved to promote Vietnamese rice in high-end markets. According to the expert, Vietnamese long grain rice is highly competitive in terms of price within the global market. Indeed, both ST 25 and Loc Troi 28 have won prizes at global rice contests and should therefore be further marketed globally as they are favoured by consumers in many countries worldwide.
"Vietnam still has many other varieties of fragrant rice such as Nang Thom, Tam Xoan, Seng Cu that can be branded in the lower price segment. The lower the price, the wider the market, and the important thing is they produce a good profit," analysed Chin Assoc. Prof.
Le Ba Linh, chairman of Pacific Foods Joint Stock Company, said that each year Vietnam's rice exports account for approximately 15% of the world's total, with Vietnamese rice being present in more than 150 countries and territories, although Asia remains the main market.
This growth has led to businesses recently building their brands internationally, partly thanks to the enforcement of free trade agreements (FTAs) which the country has signed with its partners, in an effort to help its rice become more well-known globally, cited VOV.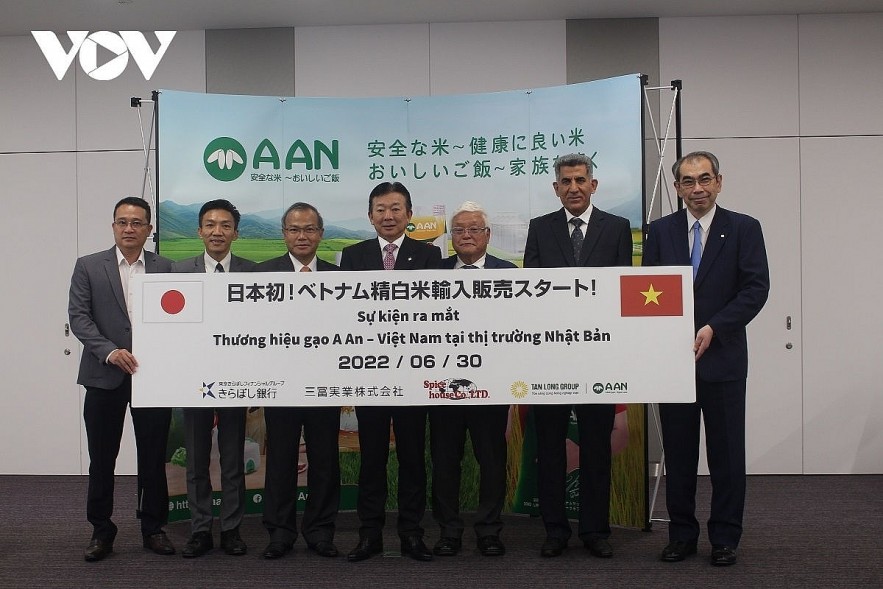 Vietnam''s ST25 rice - the best rice in the world - has been marketed in Japan. Photo: VOV
"In December 2021, Pacific Foods exported 20 tonnes of rice ST25 to Canada. In March and April 2022, it continued to ship its branded rice in small bags in the United States. Recently, the firm marketed ST25 rice in the UK and is negotiating to export larger shipments to this market," revealed Linh.
Statistics indicate that businesses exported 3.1 million tonnes of rice during the first half of the year, thereby earning US$1.5 billion, with an average price of US$484 per tonne. However, experts say that Vietnam needs to ship more batches of US$1,000 per tonne rice in order to increase the value of its rice.
Vietnam to compete in 20th ASEAN University Games
Vietnam will send 53 athletes to compete at the 20th ASEAN University Games (AUG), which will be held in Ubon Ratchathani, Thailand, from July 26 to August 6.
Among them are nine track-and-field athletes; eight taekwondo martial artists, nine pencak silat fighters, three muay thai participants, and two teams in e-sports and futsal.
Some of the Vietnamese students are national team members, such as SEA Games champions Lo Thi Hang (women's javelin), Pham Thi Hong Le (women's 10,000m) and Vu Thi Ngoc Ha (women's long jump).
The Ubon Ratchathani tournament will receive more than 2 000 athletes, officials, technical officials, workers and volunteers.
They will compete in 230 events in 23 sports. The Games was postponed two times because of Covid-19, NDO reported.
At the previous AUG in Naypyidaw, Myanmar in 2018, Vietnamese students won 16 golds, nine silvers and six bronzes to place fifth.
Thailand came first with 62 golds, followed by Indonesia with 44 and Malaysia with 37.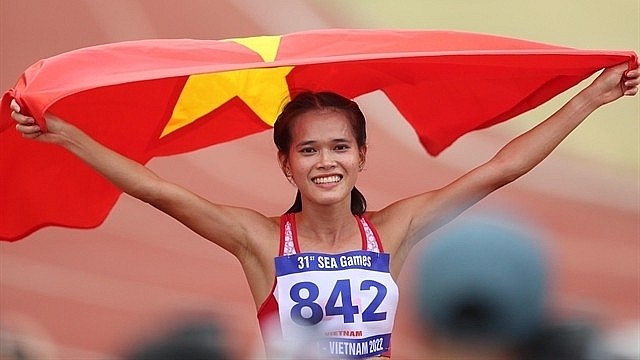 SEA Games champion Pham Thi Hong Le will compete in the 20th ASEAN University Games in Thailand. Photo: VNA
The AUG is a biennial sports event that involves athletes from the universities of the ASEAN member countries. It is regulated by the ASEAN University Sports Council (AUSC), established in 1980.
Since its inception in 1981, the ASEAN University Games has grown in strength, numbers and quality. The inaugural setting up of the permanent AUSC Secretariat in Malaysia further helped realise the objectives of AUSC.
The AUSC has worked hard to promote solidarity and contributed to the ongoing goodwill, understanding and comradeship of nations in true ASEAN spirit.
The spirit of regional cooperation and solidarity upheld by ASEAN over the years has remained steadfast until today.