Vietnam News Today (Jun 28): Covid-19 Not Considered an Endemic Disease
Vietnam News Today (Jun 28): Vietnam reports 637 new Covid-19 cases on June 27; Covid-19 not considered an endemic disease; Vietnamese goods and foods promoted in the UK; Vietnam hopes to boost rice exports as global prices escalating.
Vietnam News Today (Jun 28) notable headlines
Vietnam reports 637 new Covid-19 cases on June 27
Covid-19 not considered an endemic disease
Vietnamese goods and foods promoted in the UK
Vietnam hopes to boost rice exports as global prices escalating
Vietjet launches 7 new international routes at Da Nang Investment Forum 2022
Vietnam, China hold talks on bilateral cooperation
Passengers on Vietnam Airlines domestic flights offered discount for Thang Long citadel night tour
Ben Tre coconut-based dishes set World Record
Vietnam-Australia Center's portal makes debut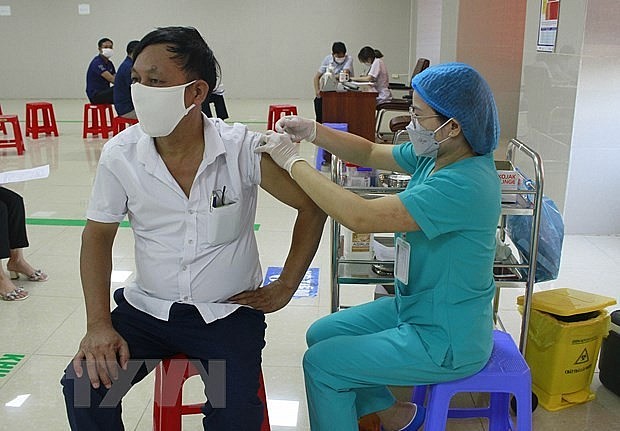 Covid-19 vaccination. Photo: VNA
Vietnam reports 637 new Covid-19 cases on June 27
There were an additional 637 new Covid-19 infections recorded across Vietnam on June 27 with no deaths.
The new figure brought the total number of cases in the country to 10,744,085.
All of the new transmissions were domestic.
The capital city of Hanoi again topped the country with 188 new cases, cited VNA.
It was followed by northern Hai Phong and central Da Nang cities, which reported 64 and 62 infections, respectively.
A further 6,653 patients were given the all-clear, taking the total number of recoveries to 9,656,467.
More than 229.8 million shots of Covid-19 vaccines have been administered across the country to date.
Covid-19 not considered an endemic disease: Ministry of Health
The Ministry of Health has put forward a proposal not to consider Covid-19 as an endemic disease in Vietnam, although it is still a group A infectious disease.
At present, the nation is in a transitional period between pandemic prevention and sustainable management.
According to national and international epidemiological documents, particularly those of the World Health Organization (WHO) and the United States' CDC, "endemic" diseases are the steady occurrence of an epidemic or pathogens in a given geographical area or population group. These are directed at a common incidence of an epidemic in a given area or population group.
According to details given by the Ministry of Health, the WHO is continuing to treat Covid-19 as a pandemic on a global scale and is concerned that there will be unforeseen variants of the SARS-CoV-2 virus in the future.
Currently many countries around the world are reporting complicated disease developments, with it being necessary to continue maintaining a high level of pandemic response activities to repress case numbers.
The SARS-CoV-2 virus is constantly changing, meaning that it is difficult to determine the dangerous nature of variants and the severity of the disease for the general population.
Omicron is the latest variant to impact the world, although it is not the final variant. It is therefore possible for new variants to emerge that can reduce vaccine effectiveness or immunity, thereby leading to an increase in severe symptomatic infections or deaths, especially among vulnerable groups, according to VOV.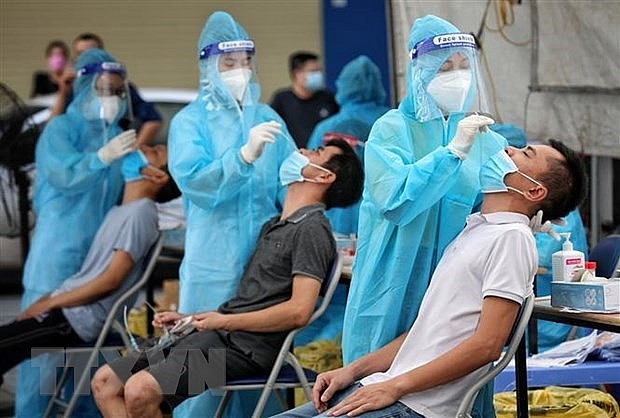 Photo: VNA
Most notably, the declining health status after contracting Covid-19 remains a concern, although there is no adequate research.
In the nation, although the mortality rate has dropped a lot compared to the previous period, there are still deaths and serious diseases being monitored and treated.
Furthermore, the nation has applied flexible Covid-19 prevention and control regulations, such as the prevention measures to promptly deal with further dangerous situations which may occur.
Vietnamese goods and foods promoted in the UK
A week showcasing Vietnamese goods and food kicked off on June 26 at Longdan supermarket in Crawley, a town situated 45 km from London, with the aim of promoting high-quality local products and brands in the UK.
A range of Vietnamese products and processed foods are being put on display at the event, including handicraft items, coffee, fresh fruits, canned fruit juices, vermicelli, instant noodles, and rice, all of which are benefiting from the UK-Vietnam Free Trade Agreement (UKVFTA).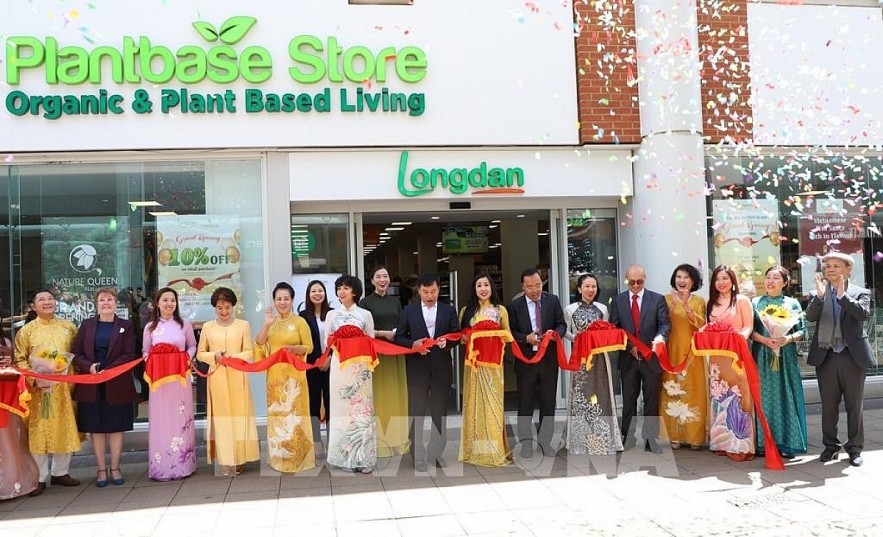 The opening ceremony of the 13th supermarket of Longdan. Photo: VNA
The event also witnessed the opening ceremony of the 13th supermarket of Longdan, the biggest importer of Vietnamese goods in the UK, as well as the presence of Nature Queen, a herbal healthcare and natural beauty product brand of Sao Thai Duong Joint Stock Company. Indeed, the firm is notable for being the first Vietnamese enterprise to have a showroom in the UK.
Vietnamese Ambassador to the UK Nguyen Hoang Long said that the occasion will help introduce both Vietnamese products and food, while promoting Vietnamese land, culture, and people to British consumers, reported VOV.
He went on to express his high hopes of Vietnamese enterprises operating in the UK, including Longdan, which will serve as a bridge to bring increasing numbers of Vietnamese products to the European nation.
Ambassador Long stressed that in order to gain a foothold in the UK market, Vietnamese businesses require support of the Vietnamese Government coupled with a long-term strategy. They also need to renew themselves and develop their brand to be able to meet the strict requirements set by the fastidious market.
The event, co-organized by the Vietnam Trade Office and Vietnamese Embassy in the UK, Vietnam Business in the UK (VBUK), Longdan Group, and EUTEK Group, is scheduled to last until July 3.
Vietnam hopes to boost rice exports as global prices escalating
There are signs showing that the rice is the next commodity to see price fever. Vietnam, with the rice output of 28 million tons, can ensure its food security and grasp the opportunity to boost exports.
The FAO Food Price Index shows that global food prices have soared by 75 percent from pre-pandemic period. The rice price in the world has increased for the fifth consecutive month and it soared to the 12-month record high in May.
The prices of many foods, from wheat to cereals, meat to oil have skyrocketed because of a wide range of reasons, including the higher prices of fertilizer and energy, as well as the Russia-Ukraine conflict which has impacted the supply chain.
The food export bans and the serious supply disruption from some countries, such as India (which prohibits to export wheat), Ukraine (wheat, oats and sugar) and Indonesia (palm oil) have also pushed the prices up.
In such conditions, rice is believed to be the next product to see price fever in the world, cited VNN.
Sonal Varma, chief economist of Nomura Bank, said it would be better to monitor the rice prices in the time to come, because the wheat price increase may prompt people to use rice instead, which would lead to higher consumption level and lower the stock.
Reuters on June 6 quoted its sources as saying that rice traders have increased their purchases of Indian rice for two consecutive weeks. The move is likely to push the rice prices in the country.
David Laborde, a senior researcher of the International Food Policy Research Institute, said the worrying thing is that India may impose rice export ban as it has done with wheat and sugar.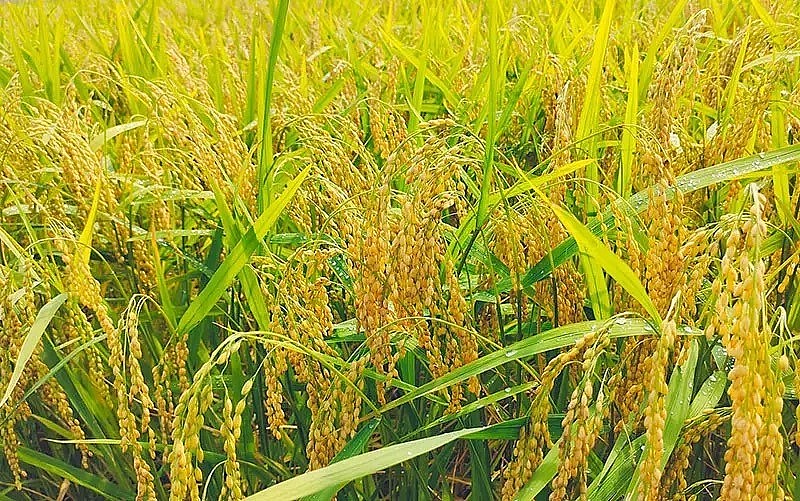 Photo: VNN
According to the World Economic Forum, India and China are the two leading rice producers in the world, which provide half of the total global output. Vietnam ranks fifth and Thailand sixth in the list of big producers. However, in 2021, Thailand was the biggest rice exporter, while Vietnam the second.
The General Department of Customs reported that Vietnam exported 710,371 tons of rice in May 2022, worth $347.1 million, the highest level over the last year, an increase of 13.5 percent in quantity and 2.5 percent in value.
As of the end of 2022, Vietnam had exported 2.77 million tons of rice, worth $1.35 billion. The average export price was $489 per ton.
Rice is one of nine groups of agricultural products which see the export turnover of over $1 billion so far this year.
According to Nguyen Nhu Cuong, director of the Ministry of Agriculture and Rural Development's Department of Crop Production, Vietnam has 7.3 hectares of rice growing area and the output of 26-28 million tons of rice. This is enough for the nation's food security and export of 6-7 million tons.
"The rice production has been going smoothly. If there is no unexpected effects such as natural calamities, we will always ensure food security," Cuong said.
According to Cuong, Vietnam is a large rice producer and controls the supply, so the domestic rice price won't increase sharply as seen in the world food market.
Regarding rice exports, Cuong said, if India restricts its exports, the world's supply would be affected and the rice prices would be adjusted and Vietnam would take advantage of this opportunity to boost exports and enjoy better prices.
In the international market, Vietnam's ask price has been stable and optimistic. Its five percent broken rice is selling at $423 per ton, while 25 percent of broken rice is $403 and 100 percent $378 per ton.
According to Nguyen Quoc Toan, head of the Agro Processing and Market Development Authority – Agrotrade, rice exports are bustling because of the sharp rise in demand from China, Bangladesh, Iran and Sri Lanka. Meanwhile, the exports to the EU are expected to see a sharp rise in 2022 thanks to the Vietnam-EU FTA.
The Ministry of Industry and Trade estimated that Vietnam would export more than 6.4 million tons of rice this year, or 200,000-300,000 tons higher than 2021.
Vietjet launches 7 new international routes at Da Nang Investment Forum 2022
The new-age carrier Vietjet has officially announced its seven new routes connecting the central coastal city of Da Nang with Singapore, the Republic of Korea (RoK), and India at the recent Da Nang Investment Forum 2022.
As the first step in the airline's cooperation commitments with the city, the routes will link the Da Nang with Singapore, Busan of the RoK, and five cities of Indian - New Delhi, Mumbai, Hyderabad, Ahmedabad and Bangalore.
They will operate from July, with four to seven return flights per week, meeting the demand for tourism, trade, investment, and visiting relatives, VNA reported.
Vietjet and Da Nang exchange their MoU and annouce the opening of the seven new international routes under the witness of Prime Minister Pham Minh Chinh (holding the microphone). Photo: Vietjetair.com
Vietjet Vice President Nguyen Thanh Son said: "Da Nang is one of the most attractive destinations for international tourists in Vietnam. Vietjet has transported nearly 22 million passengers from/to Da Nang until now, currently operated eight domestic and five international routes flying from/to Da Nang. Vietjet believes that the new routes announced today will continue to contribute to opening more opportunities, promoting economic, trade and business investment between Da Nang city and other cities, countries in the region."
At the event, Vietjet signed a Memorandum of Understanding on a five-year strategic cooperation (2022 - 2027) to support the socio-economic development of the country in general and Da Nang in particular.
Accordingly, the airline will coordinate to promote the city's image to domestic and international visitors as well as its trade, tourism, and investment activities. It will paint Da Nang's tourism brand into its aircraft, while Da Nang will team up with the carrier in a series of demand stimulation events, and investment promotion conferences, among others.
In Da Nang, Vietjet is the first airline operating both domestic and international routes to its new airport.