Vietnam News Today (Mar. 31): Vietnam, Australia Seek to Expand Trade Cooperation
Vietnam News Today (Mar. 31): PM to attend Mekong River Commission Summit in Laos; Vietnam, Australia seek to expand trade cooperation; Hot spell back to north, central Vietnam next week; Foreign SMEs pour capital into Vietnam; HCM City organises first-ever banh mi festival.
Vietnam News Today (Mar. 31) notable headlines
PM to attend Mekong River Commission Summit in Laos
Vietnam, Australia seek to expand trade cooperation
Hot spell back to north, central Vietnam next week
Foreign SMEs pour capital into Vietnam
HCM City organises first-ever banh mi festival
Governor-General of Australia to pay State visit to Vietnam
Vietnam, San Marino ministries reach agreement on political consultations
People-to-people diplomacy brings Vietnamese, Malaysian cultures closer
Vietnam emphasises global multilateral approaches to solving climate change issues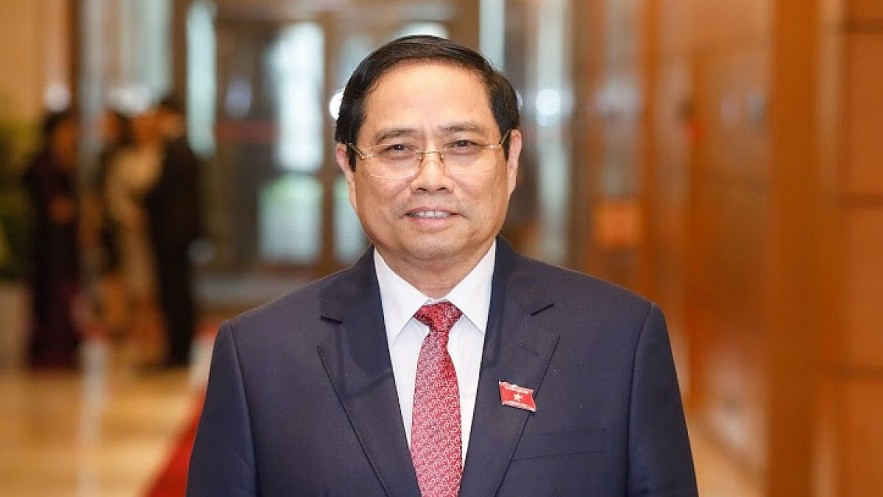 Vietnamese Prime Minister Pham Minh Chinh.
PM to attend Mekong River Commission Summit in Laos
Prime Minister Pham Minh Chinh will attend the fourth Mekong River Commission (MRC) Summit in Vientiane, Laos, on April 5, 2023, says the Ministry of Foreign Affairs.
PM Chinh will participate in the summit's activities at the invitation of Lao Prime Minister Sonexay Siphandone, the ministry said in its press communique released on March 30.
The MRC Summit is the highest-level political event in the MRC calendar that takes place every four years. It gathers the heads of governments of the four member countries (Vietnam, Thailand, Cambodia and Laos) and political leaders from dialogue partners and development partners to review Mekong cooperation and provide strategic directions, cited VOV.
Ahead of the summit is the MRC International Conference, which attracts a range of global and regional experts in the fields of water and related resources, transboundary rivers, river basin management, governance and development to present and discuss the latest knowledge and innovative solutions for the Mekong and other basins.
Vietnam, Australia seek to expand trade cooperation
Solutions to promote trade cooperation between Vietnam and Australia and the implementation of the Australia-Vietnam Enhanced Economic Engagement Strategy (EEES) were tabled at an online meeting on March 30 in Hanoi.
During the 4th session of a trade working group within the framework of the Ministerial-level Vietnam-Australia Economic Partnership Meeting, the two sides focused on reviewing the implementation of cooperation contents agreed at the 3rd session and discussed issues related to regional and multilateral cooperation, as well as supply chain cooperation.
Both sides expressed their delight at the impressive growth of bilateral trade recently. Australia became the 7th largest trade partner of Vietnam in 2022 with two-way trade hitting 15.7 billion USD.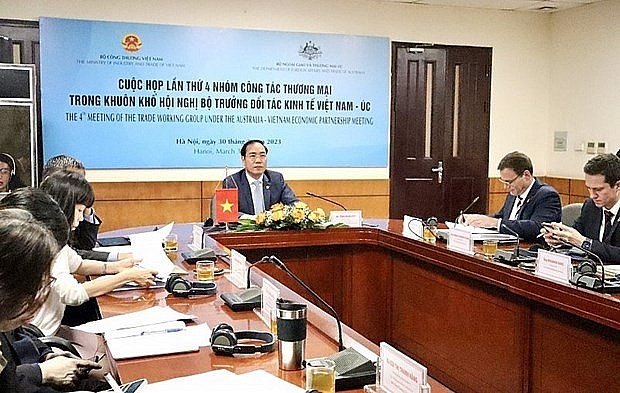 Participants at the meeting (Photo: The Ministry of Industry and Trade)
The positive results were attributed to efforts of both sides in promoting economic and trade cooperation, fully tapping free trade agreements (FTAs). They include the Agreement Establishing the ASEAN–Australia–New Zealand Free Trade Area (AANZFTA), the Comprehensive and Progressive Agreement for Trans-Pacific Partnership (CPTPP), and the Regional Comprehensive Economic Partnership (RCEP). They have also implemented flexible policies of the two governments and relevant ministries.
The two sides agreed to speed up the implementation of important cooperation, towards further promoting the bilateral trade ties in a balanced and sustainable manner, thus matching the strategic partnership between the two nations, according to VNA
Accordingly, the two sides will continue to promote market opening and facilitation to the export of Vietnam's agricultural products such as passion fruit, pomelo, and fresh flowers. On the other side, honey, and reindeer and kangaroo meat will come from the Australian side.
Attention will be paid to boosting technical and investment cooperation in the field of agriculture; sharing experience in trade promotion, supply chain and transportation; and pushing the signing of a protocol amending the Vietnam – Australia aviation agreement.
The discussion and proposals at the event are aimed at bringing practical benefits to the business community of both sides, contributing to developing regional and global value chains, supporting post-pandemic economic recovery, building a rules-based multilateral trading system, and promoting regional economic integration.
The two sides highly valued efforts by their relevant agencies in bolstering cooperation within EEES, especially in organising periodical dialogues on trade remedies.
The two memoranda of understanding (MOU) on establishing a ministerial-level dialogue mechanism on trade, energy, and minerals between Vietnam and Australia, which is expected to be inked in 2023, will create an important exchange channel for government agencies and the business community to expand cooperation activities in these areas.
The contents discussed and agreed upon at the session will be submitted to the Ministerial-level Vietnam-Australia Economic Partnership Meeting, which is slated for mid-April this year.
Statistics from the Ministry of Industry and Trade show that two-way trade between Vietnam and Australia hit 2 billion USD in the first two months of 2023. Vietnam earned 769.4 million USD from exporting goods to Australia, while spending 1.2 billion USD on imports from the country.
Hot spell back to north, central Vietnam next week
The ongoing cold air wave is forecast to grip the northern and central regions of Vietnam in a couple of days before a hot spell will hit the regions next week, according to the National Centre for Hydro-Meteorological Forecasting.
The cold air wave has been dominating the weather in the northern and central regions for a few days and is anticipated to dissipate on April 1.
People, even those in Hanoi, feel a bit cool in the morning due to low temperatures, scattered drizzle, and fog.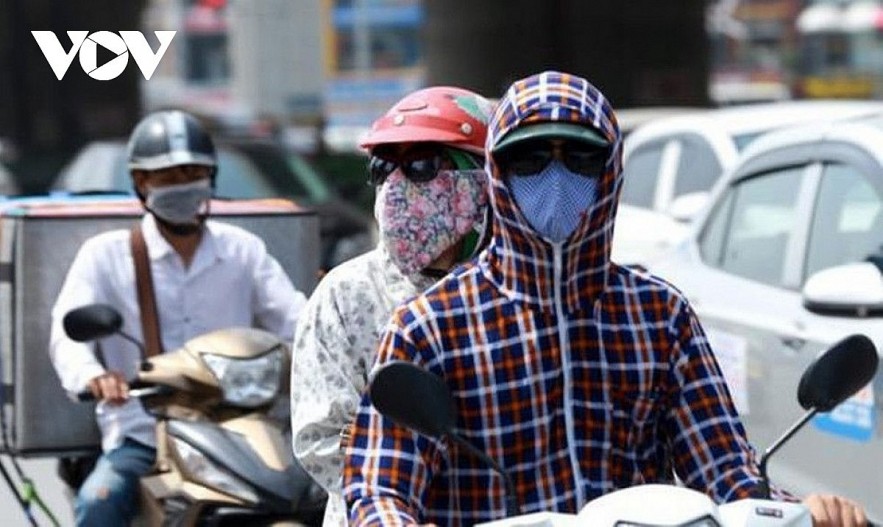 Poeple living the noerthern and central Vietnam will endure hot weather again next week.
However, a brief surge of hot air will have its sights set on parts of the regions next week, starting on April 2.
Like the first heat wave that struck the northern and central regions a week ago, the next hot spell will not be a long-lasting one, but it will send temperatures in northern and central localities rising considerably to 33-35℃.
Several highland localities such as Son La and Hoa Binh are set to endure the biggest spike in temperatures, ranging between 35 and 37℃.
After April 5, a cold spell accompanied by heavy rain is expected to hit the northern and central regions, helping to ease the hot weather conditions there, VOV reported.
Cold air waves tend to decrease in frequency and intensity in the coming months. Meanwhile, hot spells will increase in intensity and gradually expand to other parts of the northern and central regions in April and May 2023.
The average temperature across major parts of the country in April is estimated at 0.5 - 1℃ higher than the average of previous years.
Foreign SMEs pour capital into Vietnam
Foreign small- and medium-sized enterprises (SMEs) are paying much attention to Vietnam, given the fact that the number of under-1-million USD projects accounted for nearly 70% of the total number of foreign-invested projects registered in Vietnam in the first three months of this year.
According to the Foreign Investment Agency (FIA) under the Ministry of Planning and Investment, in the first quarter, Vietnam attracted nearly 5.45 billion USD in foreign direct investment (FDI), down 39% year on year.
Of the total, over 3 billion USD came from 522 newly-licensed projects, up 62% in a number of projects but down 6% in capital compared to the same period last year. Among these new projects, the combined capital of under-1-million USD projects accounted for only 2.2% of the total newly-registered investment.
Meanwhile, some 1.2 billion USD was added to 228 existing ones, representing a hike of 3% in a number of projects and a decline of 70.3% year on year in capital, cited VNA.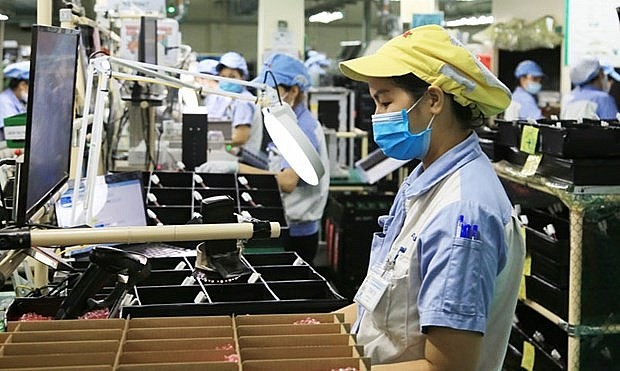 Illustrative image (Photo: VNA)
However, foreign investors' capital contribution and share purchases rose 4% year-on-year to 798 million USD, the FIA said.
A survey from the Japan External Trade Organisation (JETRO) shows that more than 60% of respondents said that their company would expand their business in Vietnam in the next two years, a higher proportion compared to any other ASEAN country.
Nakajima Takeo, JETRO chief representative in Hanoi, said that there is a trend of Japanese SMEs increasing their investment in the coming time.
Although the investment is not big, SMEs over the globe, especially those from Japan, own a lot of advanced technologies and hold not small market shares, he said, proposing Vietnam have appropriate preferential policies to attract such businesses.
HCM City organises first-ever banh mi festival
HCM City launched its first ever Vietnam Banh Mi (Vietnamese Sandwich) Festival yesterday at District 1's Youth Cultural House, in order to promote the traditional dish to locals and tourists.
The first of its kind in Vietnam, the event features 120 stalls from leading bakeries, restaurants and food suppliers from around the country, as well as foreign businesses.
It is expected to attract around 50,000 people to enjoy the famous dish and learn about its history.
Visitors can browse and enjoy a wide variety of Vietnamese bánh mì with many types of fillings, including vegetarian, as well as other baked goods and sweets.
Duc Anh, 21, said that he really enjoyed the atmosphere of the festival, cited VNS.
He said: "Banh mi has been an essential part of my life, along with pho (beef noodle soup) and bun bo Hue (Hue beef noodle soup). Pho usually takes the spotlight while banh mi seems to be "too humble". The festival provides great opportunities for banh mi to shine through."
Visitor Thu Thao, 27, added that she initially knew of the festival via a Facebook post.
"The scale of the event amazes me! I will definitely bring some of my foreign friends to enjoy the Vietnamese signature dish later," she said.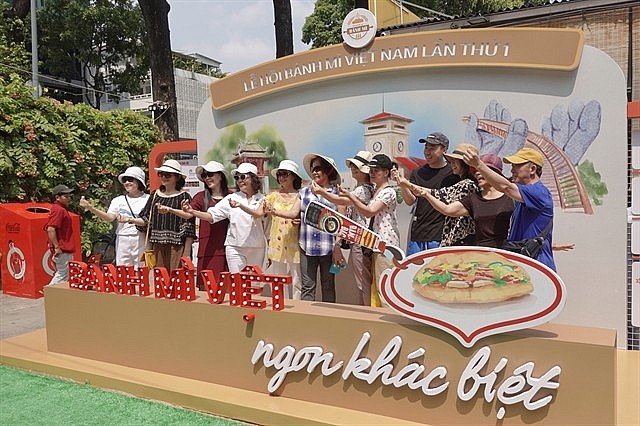 The first ever Vietnam Banh Mi Festival attracted many locals on the first day.
German national Lothar Schreiner added: "We love bread, so we love sandwiches. In Vietnam, bánh mì is very delicious and everybody loves it, me too."
In addition to food-related activities, there are also musical performances, a conference on the history and development of bánh mì and an award ceremony to honour top, long-standing bakery brands which have been established for more than 50 years in Vietnam as well as other exhibition events.
The festival is being organised by the HCM City Tourism Association and the city's Department of Tourism, and runs until the end of April 2.
Tran Thanh Huy, a member of the organising board, said: "Through this festival, the organisers want to expand the value of banh mi to spread to international friends. From there, they know more about Vietnam and facilitate tourism to thrive after a long time of being restricted by the COVID-19 pandemic.
"Through this programme, young people can start a business to make new and more diverse types of bread."
Over the years, Vietnamese banh mi has been gaining popularity among international visitors as one of Vietnam's signature dishes and was even recognised in the Oxford English Dictionary in 2011.