Vietnam News Today (May 19): SEA Games 31: U23 Vietnam Play U23 Thailand in Final
Vietnam News Today (May 19): Covid-19: Vietnam reports 1,716 new cases on May 19; SEA Games 31: U23 Vietnam play U23 Thailand in final; Art program marks President Ho Chi Minh's birthday anniversary; Vietnam, Singapore look to foster all-around relations.
Vietnam News Today (May 19) notable headlines
Covid-19: Vietnam reports 1,716 new cases on May 19
SEA Games 31: U23 Vietnam play U23 Thailand in final
Art program marks President Ho Chi Minh's birthday anniversary
Vietnam, Singapore look to foster all-around relations
Volunteers do best to impress SEA Games 31 guests
PM's working trip to US enhances Vietnam's position, prestige
Vietnam wins two more SEA Games 31 golds in canoeing
Leaders pay homage to President Ho Chi Minh on birth anniversary
Vietnamese language included in Korean school's career counseling for students
Illustrative image. Photo: VNA
Covid-19: Vietnam reports 1,716 new cases on May 19
A total 1,716 new cases of Covid-19 were recorded from 4pm May 18 to 4pm May 19, including one imported case, according to the Ministry of Health.
Hanoi reported the highest number of infections on the day with 381 cases, followed by Nghe An with 126 and Phu Tho with 111.
The northern province of Bac Giang registered an additional 1,012 cases from earlier days after verifying information.
The national tally reached 10,704,524, cited VNA.
A total 9,587 Covid-19 patients were given the all clear on May 19, bringing the number of recoveries so far to 9,382,881.
There are 206 patients needing breathing support, while one death was recorded in the past 24 hours, taking the total fatalities to 43,073.
By May 18, the country had injected 218,140,778 doses of Covid-19 vaccines, including 3,050,160 first doses and 5,386 second doses for children from five to under-12 years old.
SEA Games 31: U23 Vietnam play U23 Thailand in final
U23 Vietnam will take on U23 Thailand in the final match of the ongoing 31st Southeast Asian Games (SEA Games) after the hosts overwhelmed U23 Malaysia 1-0 in the second semi-final match on May 19 evening.
In the first semi-final match taking place on the same day, U23 Thailand also defeated U23 Indonesia 1-0 to cruise to the final.
U23 Vietnam started the game with the 3-5-2 formation they had maintained in the previous group matches.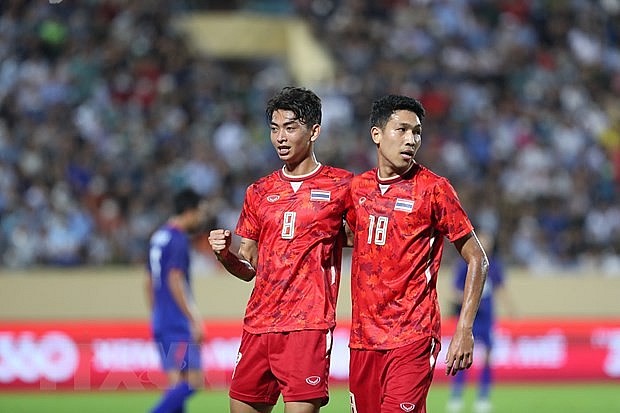 Photo: VNA
They took control of the game, putting pressure on the two wings in hope of creating scoring chances, but failed to break the opponents' defense line after 90 minutes.
Striker Tien Linh's header into the corner of the Malaysian goal in the extra time broke the deadlock and Vietnamese players performed better but did not score more goals, according to VOV.
Defeating U23 Malaysia 1-0, U23 Vietnam qualified for the final match against U23 Thailand on May 22.
Art program marks President Ho Chi Minh's birthday anniversary
An art program entitled "Uncle Ho – a great love" was held at the Hanoi Opera House on May 18 to celebrate the 132nd birthday anniversary of President Ho Chi Minh.
The program featured many famous and emotional performances by a variety of well-known artists and singers including People's Artist Quoc Hung, Meritorious Artist Van Khanh, Meritorious Ploong Thiet, and singers Anh Tho, Quang Ha and Phuong Nga.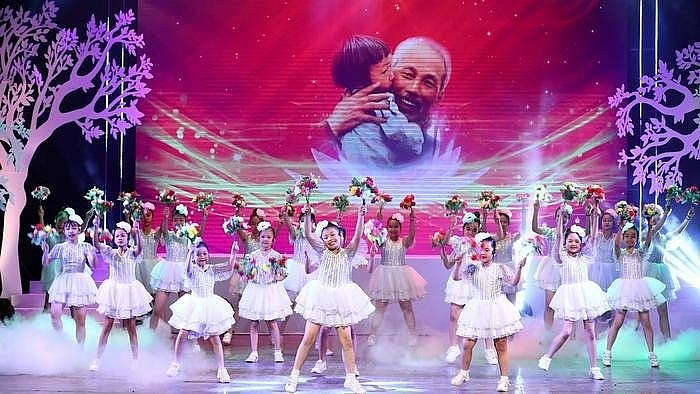 The art program used many precious documentary images. Photo: NDO
The performances highlighted the patriotism as well as the sentiments of people around the country towards President Ho Chi Minh, the great leader of the country, reported NDO.
In addition to sweet songs, the program delighted audiences with illustrations and images that were precious documents about Uncle Ho.
Also yesterday, an exhibition of books and documentary photos on President Ho Chi Minh officially opened in Binh Luc District in the northern province of Hanoi.
On display were nearly 3,000 books and newspapers on Uncle Ho, the Communist Party of Vietnam as well as 300 documents and photos featuring the life and career of President Ho Chi Minh and his sentiments for Ha Nam Province.
Vietnam, Singapore look to foster all-around relations
Both nations have agreed to boost closer cooperation in digital transformation, green economy, and sustainable development as well as pay attention to connecting their businesses in the field of high technology.
The point of view was shared by Chairman of the National Assembly (NA) Vuong Dinh Hue and visiting Speaker of the Singaporean Parliament Tan Chuan-Jin during their talks in Hanoi on May 18.
The talks was held following an official welcome ceremony for the Singaporean parliamentary leader and his wife, hosted by NA Chairman Vuong Dinh Hue at the NA House the same day.
Chairman Hue thanked the Singaporean parliamentary leader for his interest in the 31st SEA Games, considering the participation of Tan Chuan-Jin in the opening ceremony of the regional sporting event as a great source of encouragement for Vietnam.
The top Vietnamese legislator congratulated the island city-state for successfully containing the Covid-19 pandemic and reopening the economy. He was also appreciative of its provision of Covid-19 vaccines and medical supplies for Vietnam and said he hopes both sides will go ahead with closer cooperation in scientific research on Covid-19 and other epidemics.
Vietnam places great importance on both nations' strategic partnership and regards Singapore as one of its leading partners in ASEAN in terms of both politics and economy, Hue emphasized, while asking both sides to coordinate closely to prepare for the 50th founding anniversary of bilateral diplomatic ties and the 10th anniversary of the strategic partnership in 2023.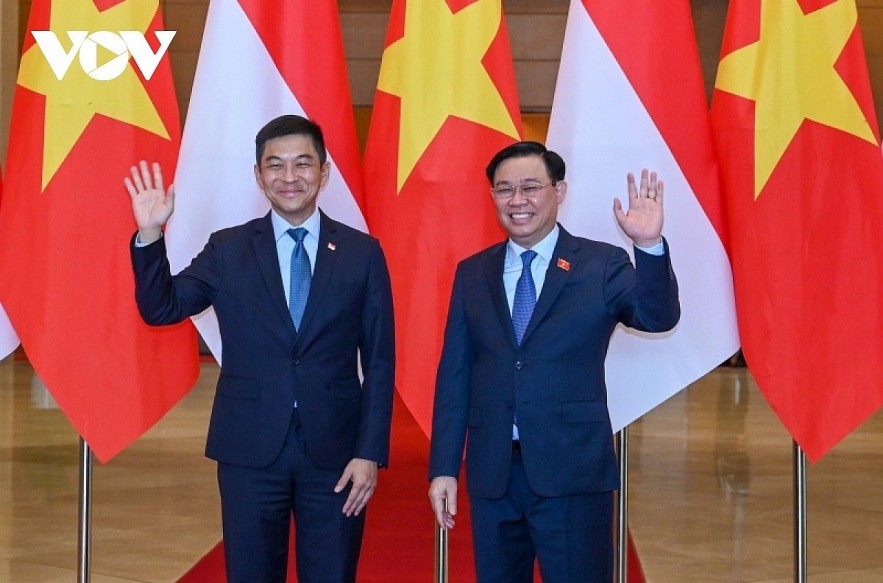 NA Chairman Vuong Dinh Hue (R) and visiting Speaker of the Singaporean Parliament Tan Chuan-Jin. Photo: VOV
Tan Chuan-Jin highlighted his official visit to Vietnam as a good opportunity for the two countries to strengthen their sound relations in the time ahead, cited VOV.
Speaker Tan, thanked Vietnam for supporting his nation in Covid-19 response, noting the two countries' cooperation and mutual assistance are growing even more strongly.
During the talks, the two leaders agreed that the signing of a cooperation agreement between the two legislative bodies will contribute to further fostering the relationship between the two countries based on a variety of appropriate forms at all levels.
They shared experience in institutional building, fine-tuning the legal system, thereby contributing to the connection and development of the digital economy and digital society, and continuing to promote the coordination mechanism at multilateral forums such as the Inter-Parliamentary Union (IPU), the ASEAN Inter-Parliamentary Assembly (AIPA), and the Asia-Pacific Parliamentary Forum (APPF), and other multilateral organizations.
The two sides consented to support each other's stance on regional and international issues of mutual concern, noting that the signing of the cooperation agreement will contribute to further tightening the cooperative relationship between the two legislatures.
Singapore is a leading investor in Vietnam, and the Vietnamese NA and Government always welcome foreign investors, including those from Singapore, and pledge to keep reforming and revamping policies and laws, while helping address obstacles to Singaporean projects in the country, Hue told his guest.
Volunteers do best to impress SEA Games 31 guests
About 3,000 volunteers have been deployed for the 31st Southeast Asian Games (SEA Games 31) now underway in Hanoi and 11 northern cities and provinces. They are seen everywhere from hotels where athletes and coaches are staying to competition venues, helping make a successful regional meet.
Among them, most of who were recruited from major universities, about 1,900 are working in Hanoi while the remainders are sent to neighboring localities, according to Nguyen Hai Duong, vice head of the organising sub-committee for reception and ceremony.
To be qualified, they must be proficient in English and in good health, and have high sense of responsibility, Duong said.
They are mainly responsible for providing assistance to foreign national teams and high-profile guests, directing spectators to seating at competition venues, hosting medal award ceremonies, and interpreting at press conferences, among others.
Nguyen Tat Thanh, a third-year student from Hanoi University, is among volunteers working tirelessly at Thanh Tri Gymnasium where basketball competitions are being held from May 13 – 22.
Expressing his pride and honor to be a SEA Games 31 volunteer, Thanh said it offers him an opportunity to interact with foreign friends and play a part in the meaningful event.
His job is to guide the Philippine basketball team around. He must make sure the players are picked up from their hotel to travel to training and competition venues on time.
"Tired, yet I'm very happy to help international athletes and coaches coming to my hometown," he said.
Luong Trung Hieu, another volunteer at the same gymnasium, said he hopes to gain experience through getting to know international guests.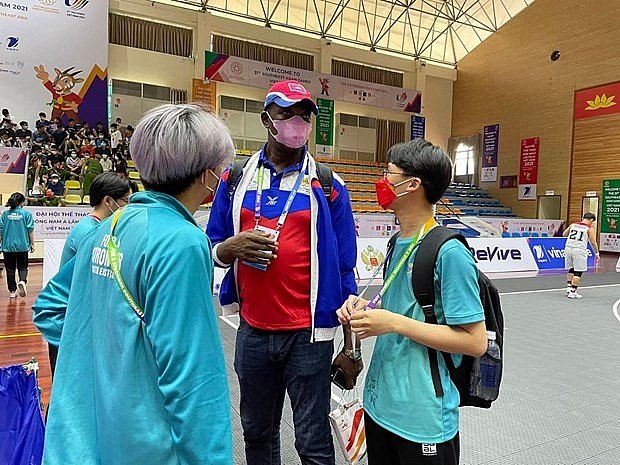 SEA Games 31 volunteers at Hanoi's Thanh Tri Gymnasium. Photo: VNA
Working as an interpreter for Malaysia's basketball team, Hieu also described his job as a cultural and tourism ambassador who brings foreign athletes and fans closer to Vietnam's culture, friendly people, beautiful landscapes and great cuisine.
To prepare himself for the regional event, Hieu said he had saved some money to buy English books on basketball so as to enrich his vocabulary about the sport, VNA reported.
Any day the Malaysian basketball players compete, he has to get up at 5:00am to pick them up at the hotel and remains at the competition venue until late to support the team.
During his first few days, he was quite nervous of making mistakes that would possibly affect the event in a bad way. But thanks to encouragement from organizers and friends, he has constantly gained confidence and fulfilled his work quite well.
"It is truly an exciting and brand-new experience for me," Hieu said.
Pham Minh Thu, a University of Finance student, has been volunteering at Bac Tu Liem Sports Centre where pencak silat competitions are hosted. The good-looking girl has been tasked to assist the medal award ceremonies. Like Hieu, she felt quite nervous at first.
"It was very solemn when national anthems are played and national flags raised," she said, "so I told myself to stay calm and do the best I can, not to make any mistakes."
Nguyen Thi Phuong Hoa, Director of Thanh Tri Gymnasium, expressed her satisfaction about the student volunteers, saying young as they are, the volunteers' English command is fairly good, adding they have fulfilled their tasks, contributing to the success of each competition.
SEA Games 31, themed "For a Stronger South East Asia", are underway in Vietnam from May 12 – 23 in 12 cities and provinces. The regional biennial event welcomes almost 10,000 coaches, officials, and athletes who are competing in 40 sports.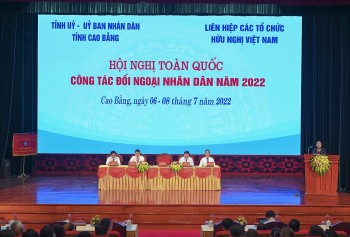 Friendship
During the event, many important issues will be discussed, and constructive suggestions and solutions will be provided to promote more effective people-to-people diplomacy operations.