Vietnam News Today (May 3): Foreign partners help to lay foundations for Vietnam's rise
Vietnam News Today (May 3) features headlines include foreign partners help to lay foundations for Vietnam's rise, Ambassador reviews Vietnam's month-long UNSC Presidency, April industrial production expands 24.1% and Covid-19 updates.
Vietnam News Today (May 3) notable headlines:
Foreign partners help to lay foundations for Vietnam's rise
Ambassador reviews Vietnam's month-long UNSC Presidency
Localities urged to stop non-essential mass gatherings and services
Preparations for national election comply with provisions of law
Viet Nam confirms 20 new COVID-19
PM warns of "high price" for negligence in COVID-19 fight
Bac Ninh halts non-essential services amid COVID-19 fear
Vietnam offers Laos with US$500,000 aid for COVID-19 prevention
April industrial production expands 24.1%
Multiple financial risks still challenge Vietnam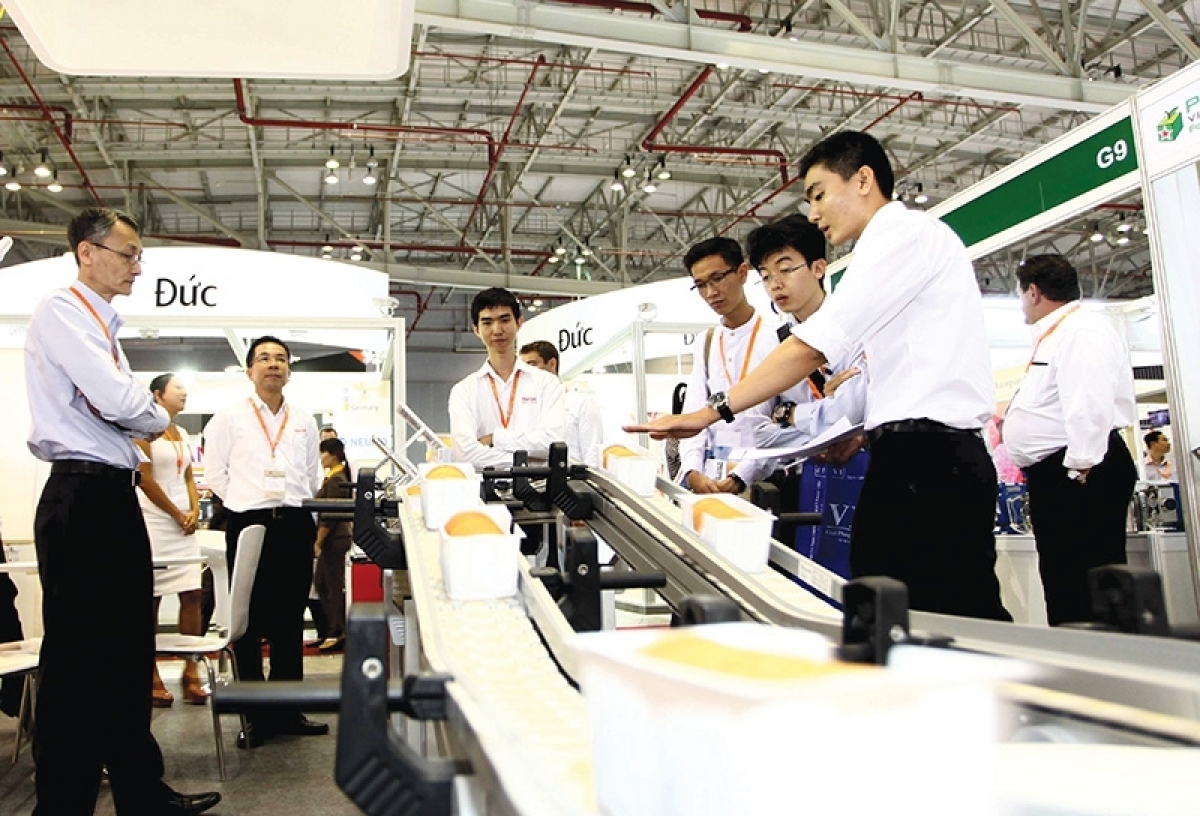 (Photo: VOV)
Foreign partners help to lay foundations for Vietnam's rise
In the 46 years since national reunification, Vietnam's development has witnessed great strides with major contributions from foreign investment, which has been targeted to continue being an important driver of the domestic economy.
In its fresh analysis for April, global analysts FocusEconomics expects Vietnam to grow 7.4% this year, taking the lead in Southeast Asia in economic growth – where the rate will be 5.3% for the region as a whole.
According to the analysts, one of the key drivers for Vietnam's economic growth in general is foreign direct investment (FDI) which is looking for new potential markets including Vietnam.
Deputy Minister of Planning and Investment Tran Quoc Phuong told VIR that despite causing a serious aftermath in Vietnam, the health crisis seems not to be able to prevent FDI inflows to the nation in the long term, with the manufacturing industry continuing to be a big magnet.
General director of Samsung Vietnam Choi Joo Ho recently worked with authorities of the northeastern province of Quang Ninh, saying that Samsung is focusing investment in the northern provinces of Bac Ninh, Thai Nguyen, and Ho Chi Minh City, with total capital of over US$17.5 billion in addition to a US$230-million research and development centre under construction in Hanoi.
A representative from Quang Ninh Investment Promotion Centre told VIR, "We expect that Samsung will invest in a project in Quang Ninh. Ho has visited the province's Dong Mai Industrial Park, which is currently home to 18 projects registered at over US$350 million. Everything is ready for Samsung investment and we hope to continue working with Samsung."
In early February, LG declared to add about US$750 million to its LG Display Vietnam facility in the northern port city of Haiphong, raising its total investment capital to US$3.25 billion, as reported by VOV.
Ambassador reviews Vietnam's month-long UNSC Presidency
One of Vietnam's top priorities in its agenda as a non-permanent member of the UN Security Council (UNSC) for 2020-2021 is to strengthen the role of regional and sub-regional organisations, Ambassador Dang Dinh Quy told the Vietnam News Agency on April 29.
Quy, who is also Permanent Representative of Vietnam to the UN, made the statement following an April 29 meeting to review Vietnam's rotating month-long UNSC presidency in April.
During the first time serving as UNSC President last year, Vietnam successfully hosted an open debate on partnership between the UN and ASEAN, he said.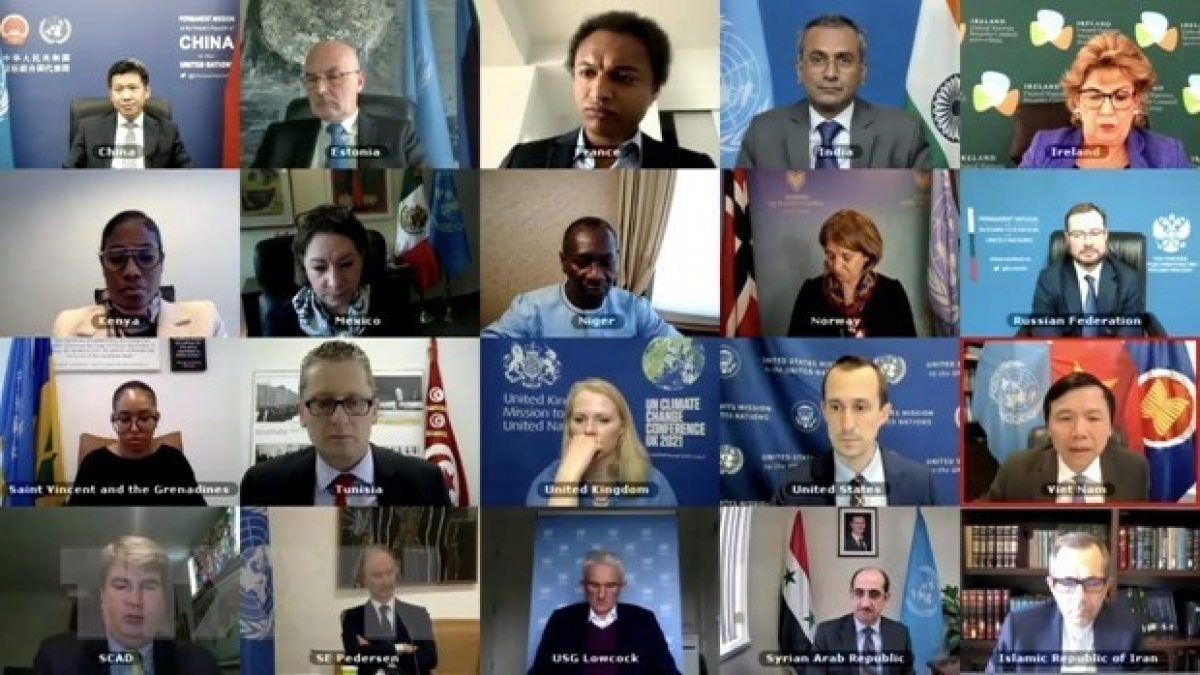 Another virtual debate on beefing up cooperation between the UN and regional organisations during the second presidency assumption was a concrete action to fulfil Vietnam's commitment, he noted, adding that it also provided a chance to promote the image of ASEAN.
Since its inception in 1967, ASEAN has been highly regarded as a grouping very successful in building trust and fostering dialogue, he explained.
He held that these initiatives have profound influence on perception of the international community on the importance of a certain issue and create new pushes for the international community to come up with measures for the issue.
Compared to last year's presidency, this time, Vietnam has emerged as one of few countries able to fulfilling the twin goals of maintaining positive economic growth and keeping the COVID-19 at bay, he continued. This has helped the country propose initiatives with greater confidence and become more proactive in organising consultations, he added.
The ambassador went on to say that Vietnam's greatest achievement when joining the UNSC is to maintain its reputation as well as promote its prestige and image in the hearts of international friends. Therefore, in the remaining eight months of its tenure and beyond, Vietnam will continue efforts to contribute to the general work of the council and the UN General Assembly as a whole.
Localities urged to stop non-essential mass gatherings and services
The Ministry of Health today asked localities to stop non-essential mass gatherings and strictly implement preventive measures in a bid to prevent spread of COVID-19.
At least 15 COVID-19 community infection cases have been confirmed in four cities and provinces since April 29.
All the above cases are linked to a 28-year-old man who tested positive after completing 14-day mandatory quarantine in the central city of Da Nang.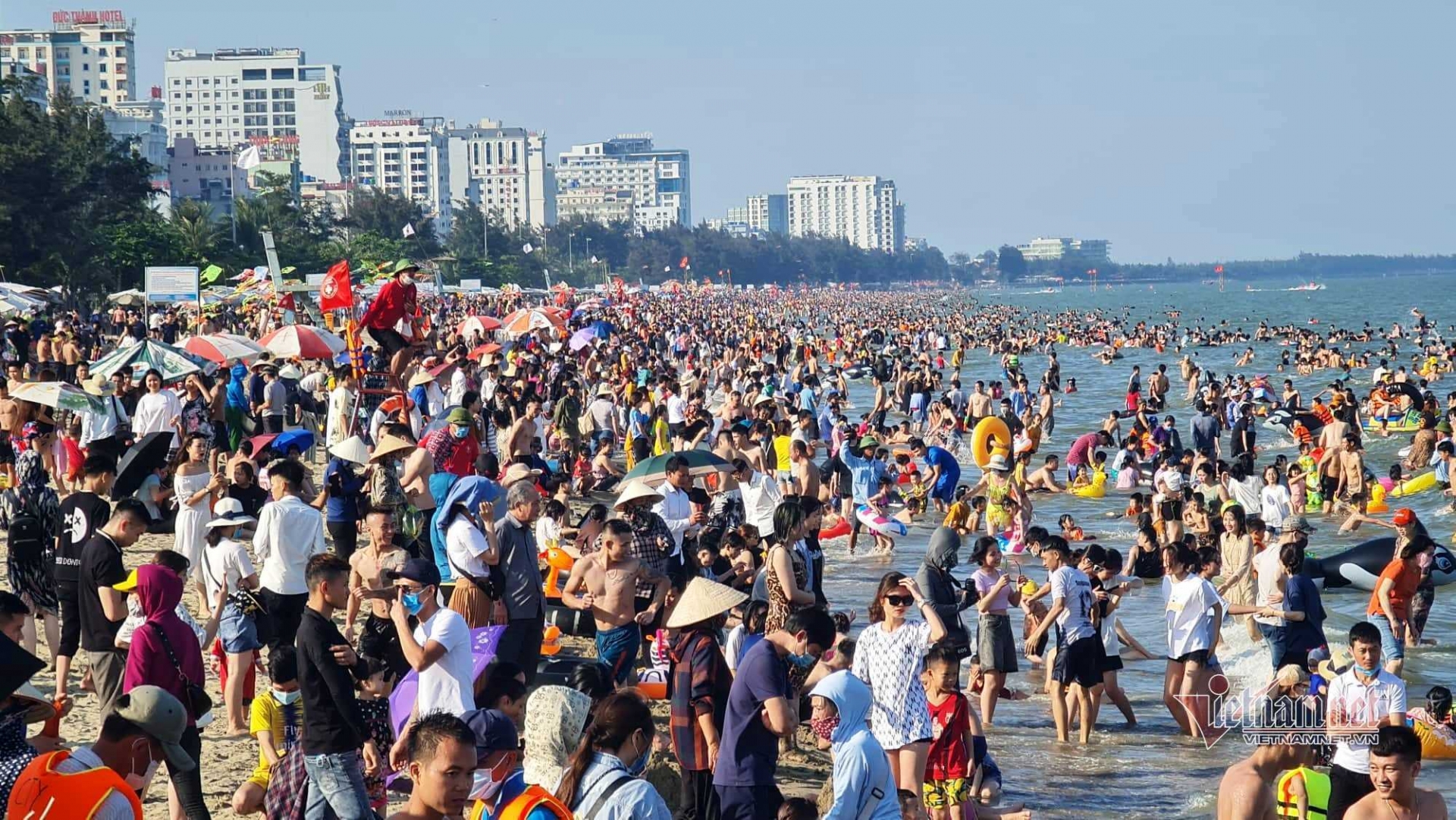 Hundreds of people seen at Sam Son beach in Thanh Hoa Province on April 30, 2021. Photo: VietNamNet
In addition, on Sunday afternoon, the northern province of Vinh Phuc reported five community infection cases, all linked to a Chinese national who also tested positive for COVID-19 after 14-day mandatory quarantine period in Yen Bai Province.
The two latest outbreaks are likely to spread to other localities as people are now on four-day long public holiday, starting from April 30.
Many localities still allow mass gatherings at public places such as beaches, entertainment and tourists sites where preventive measures are not seriously implemented, especially mask wearing.
The ministry asked localities to consider closing non-essential services like bars, karaoke parlors, discotheques, and game rooms and strengthen inspection of mask wearing at public places, according to VGP.
Vietnam offers Laos with US$500,000 aid for COVID-19 prevention
Prime Minister Pham Minh Chinh sent a letter to Lao Prime Minister Phankham Viphavanh on April 30 to inquire about the complicated situation with the COVID-19 pandemic in the country and to announce emergency support of US$500,000 to help Laos in coping with the outbreak of the pandemic in the community.
In the letter, PM Pham Minh Chinh highly valued the drastic anti-pandemic measures that the Government of Laos has taken while expressing his deep sympathy in regard to the difficulties and challenges that Laos is facing.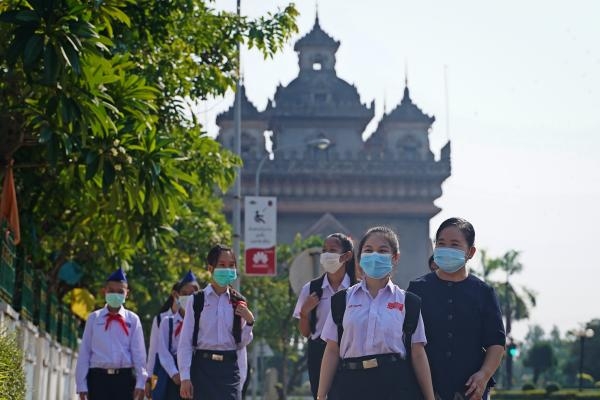 (Photo: UNICEF)
He noted that besides the financial support of US$500,000, he instructed the Ministry of Health and Vietnamese authorities to urgently share with Laos their experience in disease control while providing Laos with assistance regarding medical experts and medical supplies and equipment in the prevention and fight against the COVID-19 pandemic.
PM Pham Minh Chinh also expressed his belief that, under the direction of PM Phankham Viphavanh, the determination and unanimity of the authorities and the entirety of the people, Laos will soon be able to take control of the pandemic and quickly restore its socio-economic development, NDO reported.
April industrial production expands 24.1%
Vietnam's index of industrial production (IIP) in April is estimated to rise by 24.1% year-on-year, driven by the positive impact of free trade agreements (FTA), according to the General Statistics Office.
The IIP in the first four months of 2021 enjoyed a year-on-year increase of 10%, boosted by the growth of manufacturing and processing (12.7%), electricity production and supply (6.6%), and water supply and waste and wastewater treatment (7.5%).
Key industries that recorded high increases include metal production (37.9%), motorised vehicle production (32.9%), and furniture production (17.6%).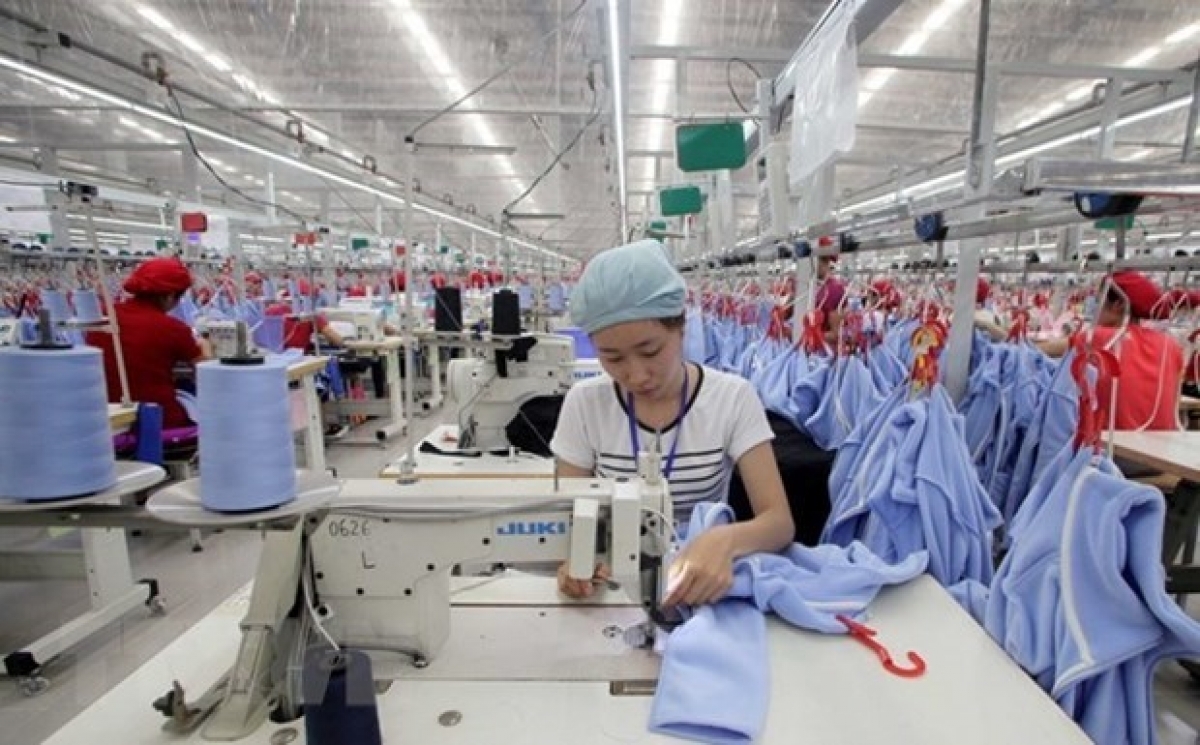 On the contrary, the mining sector posted a decrease of 5.7% against the same period last year.
The number of labourers working in industries as of April 1 rose by 1.5% month-on-month, and 1.8% year-on-year.
To address inventory and promote production, in the coming time, the Ministry of Planning and Investment proposes localities continue reforming administrative procedures, simplifying specialised inspection procedures, and at the same time, implementing the Prime Minister's Decision approving the Action Plan on improving competitiveness and developing logistics services.
Sectors are advised to focus on supporting the development of the domestic markets, studying consumption stimulus policies for locally-made products, and developing supporting industries, VOV said.